Spelljammer isn't the only setting getting a reboot this year. At the very tail end of the D&D Direct presentation, Wizards decided to drop one more bombshell: Dragonlance is back, baby. The classic setting created by Tracy Hickman and Margaret Weis is set to get a new book later in 2022, as well as an exciting new way to play that might change the way we think about D&D forever.
According to D&D Executive Producer Ray Winninger, the Dragonlance: Shadow of the Dragon Queen will be releasing in a standard format (not a slipcase), and will be a brand new adventure on Krynn set during the epic War of the Lance. It will be a complete campaign, but notes and worldbuilding will be used extensively to acclimate to the setting. It was noted that while creators Hickman and Weis will not be involved in the new book, the team worked to retain their "spirits."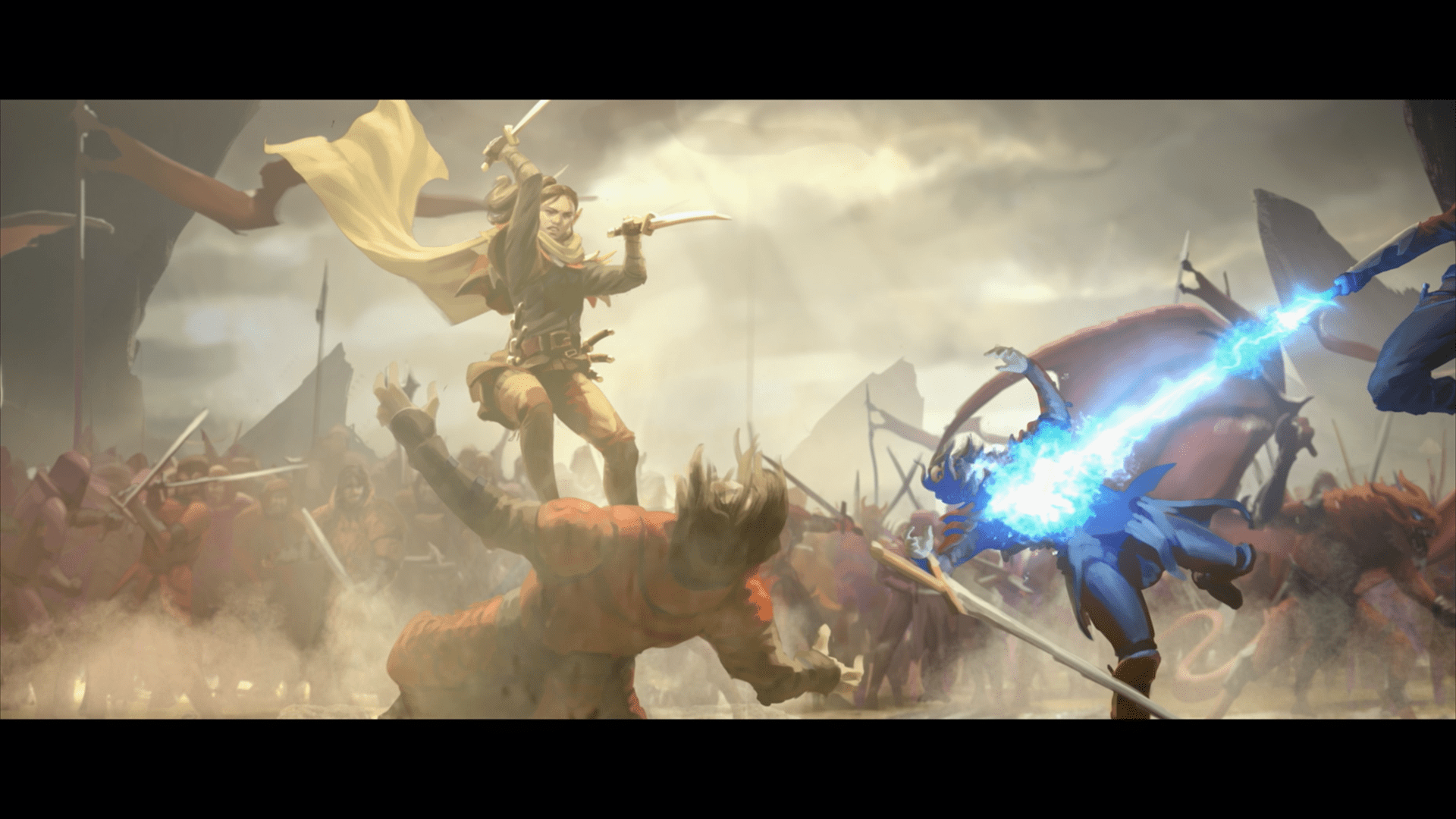 The other part of the announcement is a Warriors Of Krynn, set to release in tandem with the campaign. Described as a co-op "epic battle game," Winninger compared it to Asmodee's Battles of Westeros in scale. The cool thing about the game is that, in a first for D&D, it can be used as a way to flesh out the story of the campaign. When the story gets to a point on the table when an epic battle is set to take place, the group can then move to the board game and actually act it out in proper scale. The whole idea spun out of the design stage, when it almost got too big and the team needed a way to make the battles work. "Yes, it's a fantasy about war, but we believe it's bigger than other battles you see in fantasy properties," Winninger said, "instead of one or two dragons deciding the whole battle, you've instead got hundreds of them swooping in."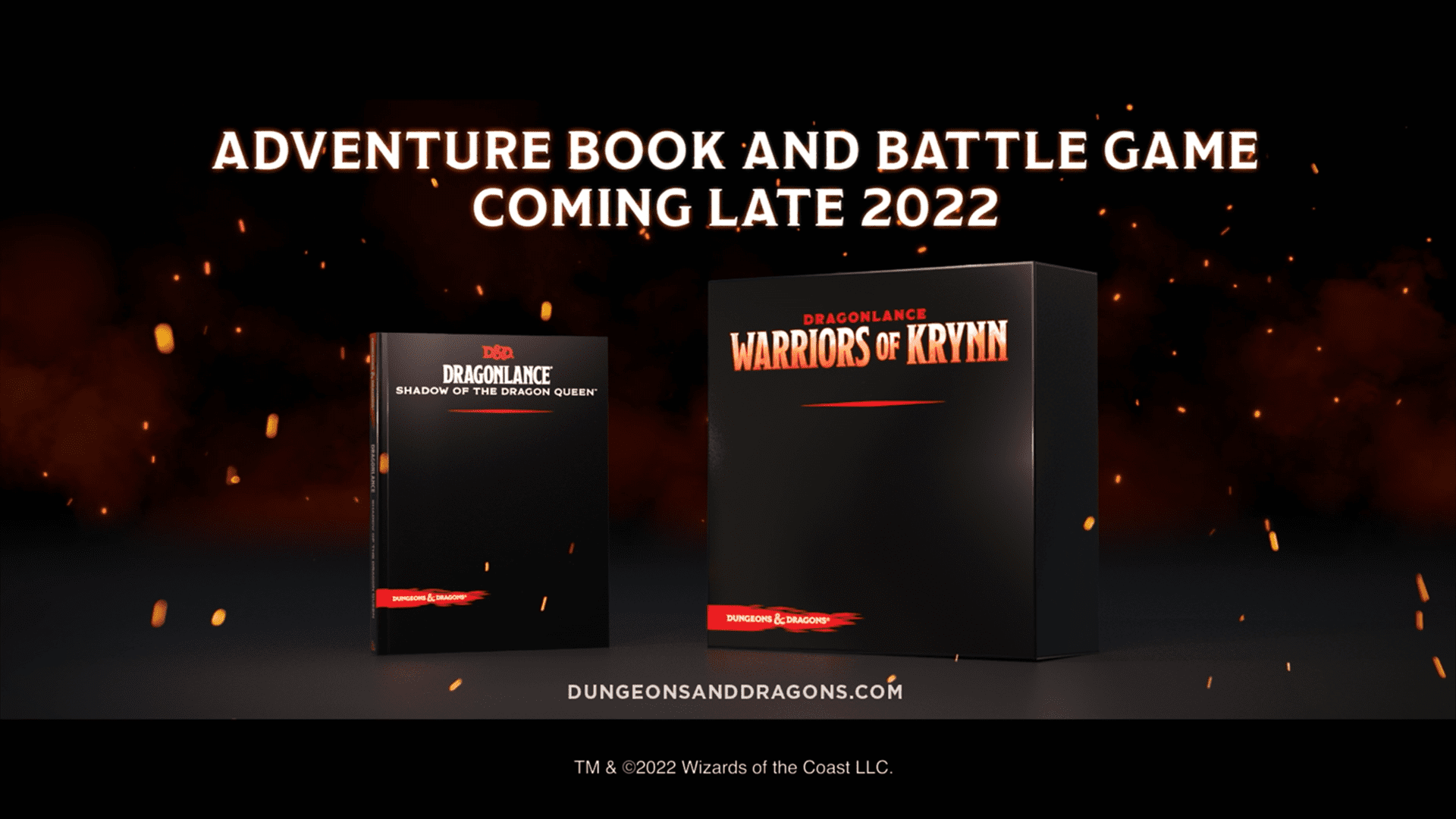 Both Shadow of the Dragon Queen and Warriors of Krynn can be bought and are fully playable separately, but will also be available as a bundle.
Images via Wizards of the Coast
Have strong thoughts about this piece you need to share? Or maybe there's something else on your mind you're wanting to talk about with fellow Fandomentals? Head on over to our Community server to join in the conversation!