Dialect is an amazing game that asks if dying languages should be saved
Greetings readers! Today will be the first of hopefully many reviews of tabletop role playing games. Some of them more mainstream, and others somewhat obscure. Today's review is going to be about one of the more obscure titles. The game is Dialect and it is made by Thorny Games. Dialect is about language. Specifically, how languages are born, can grow, change your way of thinking, and how they can die. The team working on it has quite a pedigree, and includes people like David Peterson, who created the fictional languages on Game of Thrones.
Now, full disclosure: This game was on Kickstarter, and I did back it. My review will be based on the initial digital copy of the game I was given after the crowd-funding campaign was successful. I played Dialect with three other people: M, T, and V, none of whom backed the crowd-funding campaign.  
The Game
Dialect itself is different then a lot of "traditional" tabletop RPGs in that there are no dice, and no GM running the game. All you need are index cards, the five different decks of language cards that come with it, and the rules. Dialect requires three to five players as well, counting yourself.
The first thing the players do when they begin a game of Dialect is picking a backdrop for the game. The backdrop (called an "Isolation" in-game) is what separates this group from the wider world. These Isolations range from the physical (A new colony on Mars) to the cultural (A thieves guild). The Isolation is what lets them develop their language. The language also changes with the Isolation as well, as the next step is to define three different "aspects" about the Isolation. These shape the language, and will vary from game to game. In one example from the book, an aspect for a colony on Mars might be the ever present dust storms. After that the players have to answer questions about their community. These are smaller than the aspects, but still can define how the language will grow and change.
Once the players have answered all the questions, they draw three "archetype" cards, choosing one of them to use. These cards define a role in the isolation, and range from Innocent to Zealot. Leader to Jester. Each archetype has a different relationship with the different aspects. Some relate to only one aspect, some relate to them all. After selecting an aspect, giving a bit of backstory to the character, and determining their name and what others call them, the meat of Dialect can begin.
Each player starts with three cards from the first language deck in their hand. These cards have different word ideas on them. They range from 'Greeting' to 'Bad Omen' to 'Filler World'. The player then ties this word to one of the aspects, explaining how the aspect gave rise to this word. It's at this point that the players can discuss what word fit the best. In the end though, only the person who played the card can decide what the word is. After that, the final step is to have an in-character conversation either using or conspicuously not using the word. The final step has the player draws a card from the second language deck, and play passes to the next person.
After each player has had a turn, the "Era" changes. Now the isolation will have to deal with hints that their way of life is ending. There are three eras. By the end of the third, the Isolation has ended, and the language (Or at least the culture that spoke it) dies.
THE GOOD
One of the goals of Dialect is to create a language based on what the players want. And in this, it succeeds spectacularly. The language cards are clear and concise. The round table nature of the game also makes sure that every player has a say. As 'V' puts it: "The floor is pretty much always open for discussion, but it prods every player into the spotlight so nobody gets unintentionally left out. The 'this is 100% your choice' questions make you feel more attached to that element of the game."
Another, smaller aspect of Dialect I particularly enjoyed was how the book (and by extension, the writers) were concerned about player's comfort levels. They stress repeatedly how the group should know it's limits, and to avoid situations or scenarios that might be triggering to other players. A lot of games do this nowadays, but few do it as frequently or as early as Dialect does.
Dialect is also open ended enough that it can be useful when used with other settings to define specific cultures. 'M' agreed with that sentiment, and added: "I feel like it was less a game in and of itself than one of those generators I see every now and then, to help build a setting or a space marine chapter or whatever else."
One of the strongest aspects of Dialect is the re-playability. With the randomness of the cards, the different selections of Isolations, and even the contrasting moods of the players, you will have a totally different experience each time. 'T' put it best, saying: "A lot of the games will be different each time. Between the scenarios and the players and the cards, everyone will have a different perspective."
THE BAD
Dialect is not without its faults. The most prominent of which is the very thrust of it's premise. A game about how languages die can be very high concept, and that can scare some players away. Another thing that can scare players away is the group role-playing and decision process. Some players are just naturally more timid than others. In 'T''s words: "as it stands someone who isn't comfortable at the sort of 'rping' it out probably wouldn't get the same enjoyment'
Another fault with Dialect that stems from its focus on language is that nearly all it's focus is on the language. There is very little to help new players get used to roleplaying. There is also very little that helps distinguish between the language creation and the roleplaying aspect. 'V' had a bit to say on this: "I think the game's biggest weakness, from what I played, was the actual roleplaying part. It's 90% meta, OOC [Out of character] discussion of your language, then you suddenly have to scramble into character and improv on the spot."
The final criticism I have with Dialect is that there are places in the rules where there is ambiguity. Some rules errata will fix that issue though.
FINAL VERDICT
Before I give my opinion on the game itself, there are a few things I would like to mention. The first is that the Isolation does not have to be literal. It can be as simple as a boarding school, or even a website where people go to congregate. I even noticed some parallels to a few of the Isolations and the early LGBT movement. Not that the LGBT movement is dead, but that the language of it has changed since the early days.
The second thing I want to tell you about is a story from the test game I ran before writing this review. The players were members of a thieves guild in early 19th century London. They were con-men, swindling rich aristocrats out of their money by selling them 'Mummy dust' that was actually just dirt scraped up off the side of the road. One of the words the came up with was the word 'Stone' to refer to a bad omen. Named after the newly discovered Rosetta Stone, the word took on new meaning in a few turns, and began to be a term for anyone who wouldn't fall for their tricks. It became one of my personal favorite words that session. When the game ended, I realized that the word was dead. Only a game like Dialect could make me feel that way about a simple word.
Dialect is an amazing game. I highly recommend it for people curious about language, those who are looking for a tool to help flesh out their own worlds, or for anyone just looking for a unique, fun game that doesn't require a lot of set-up. Everything from the art design to the rules to the cards all helps bring the main focus of Dialect into perspective: What is lost when a language dies? Are dying languages worth saving?
Having played Dialect, I can tell you the answer to the second question. Yes.
---
Images courtesy of Thorny Games
Lord of the Rings: Journeys in Middle Earth Will Let You Craft Your Own Adventures
In the past, Fantasy Flight Games has let you recreate the excitement of the Lord of the Rings trilogy in several ways, from normal board games to fast-paced dice tossing action, to a digital CCG.  They've even let you play as Sauron himself! But, for the first time, Fantasy Flight has announced that players can experience never before seen adventures in the world of J.R.R Tolkien with their new co-op strategy game: The Lord of the Ring: Journeys in Middle-Earth

Journeys takes place roughly the same time as the books, and features iconic heroes like Legolas or Bilbo Baggins alongside FFG's original heroes like Beravor and Elena. Taking on one of these heroes, players take part in unique adventures spanning the breadth of Middle Earth as they work to defeat the dark forces of the world. Much like other epic co-op strategy games such as Folklore: The Affliction, players retain their characters from session to session, leveling them up and gaining new skills, items, and abilities as they travel. The lands of Middle Earth will open up as you adventure and reveals itself procedurally, meaning the path you take will change from game to game.
The characters can change the way the stories go, with plenty of side quests and personal stories to be fleshed out even as you work towards defeating evil in what Fantasy Flight calls a "climactic finale." The game will heavily feature a companion app that does everything from track character scores to even laying out the tactical battles that occur between the two sides. The ongoing battles and ease of support, as well as FFG's usual polish and presentation, mean that they clearly intend for players to get plenty of bang for their buck.
The Lord of the Rings: Journeys in Middle Earth will be a 1-5 player game for ages 14+, and is set for release in Q2 of 2019, where it will retail for $99.95. Be sure to keep an eye on the Fandomentals for all the latest in news and more on this and other Fantasy Flight games!
---
What do you think of the new game? Going to pass or are you already making space on your shelf? Sound off in the comments!
All images via Fantasy Flight Games
Star Trek: Galactic Enterprises Can Bring Out The Ferengi In Anyone
Reviewers log, stardate 58489. Wizkids has send us a board game, Star Trek Deep Space 9 license. I wasn't sure when I got it if  anything short of adorable raccoons could get me to like an economy game. It can be difficult, sometimes, to find the fun in money and math. But after playing, and I think my mind may have changed, and I think I'm beginning to even think like a Ferengi. 
What's In The Box
Rule of Acquisition #194: It's always good business to know about new customers before they walk in your door.
I won't go super in depth for this, as you can get a full skinny on the contents in my unboxing video on the Fanfinity channel. However, I want to emphasize two of the standout elements in Star Trek: Galactic Enterprises. The first is the art, specifically the colors and designs on the cards, Padds, and "Technical Manual." There's an amazing  fidelity to the world of Star Trek, one that helps the game feel more than just a game with a license slapped on it. The well placed quotes from the Ferengi Rules of Acquisition, font choices, and even those retro-futuristic curves all the shapes have; they all make this feel like a real game a group of Ferengi are playing around a table at Quark's. The "padds" used to record business even feel Trekkie despite being florified pads of paper.
Adding to that is the second highlight and the "star" of the show (especially for any self-respecting Ferengi merchant): that beautiful gold-pressed latinum you're fighting over. Made of thick cardboard and well-detailed, there is a deep satisfaction to stacking, sorting, and running ones finger through piles of the gold pressed latinum pieces you've earned. It seems minor because it's just themed monopoly money but, damn it, it does make you feel like what Kira once called a "greedy, misogynistic, untrustworthy little troll."
How's It Play
Rule of Acquisition #17: A contract is a contract is a contract… but only between Ferengi.
Once you get past the intergalactic trappings, Star Trek: Galactic Enterprises is a very straightforward game of commodity trading and bartering. The goal of the game is to become the First Clerk, the right-hand Ferengi to the Grand Nagus. During the game, the title moves from player to player, conferring on them the almighty control of the latinum (they're the banker) as well as the role of auction master and adjudicator of business disputes.
The players bid on the semi-legal commodities of Star Trek, the things Quark is smuggling onto Deep Space 9 amidst the chaos of the wormhole, everything from basic Padds to illegal phasers and even the dilithium crystals that power the starships of the Federation. Each round, the merchants add these items to their stock before the feeding frenzy begins. All bets are off as the merchants can trade, make deals, and decide on price fixing. When its time to deal out latinum, Ferengi are given the value of their goods. If the merchants share a commodity, they must have the same price to earn that much latinum.  The Ferengi-ness comes in when the undercutting bonus kicks in: if a merchant prices his (Rule of Acquisition #94: Females and finances don't mix) commodity below another, he gets the value as well a bonus. All negotiations, lies, and trickery are both allowed and encouraged as a part of business.
The big complication are the action cards, which are bought like commodities and represent the aforementioned chaos of DS9, as well as the institutional limitations (Odo) of the station. These cards can do things like steal or remove market cards, mess with the order of play, or even skip entire phases of play. Just like the trade goods, these can be swapped or bought or used as bargaining chips for deals with other merchants. They add a good amount of in-universe flavor as well as more unpredictability to the rampant capitalism going on.
The Verdict
Rule of Acquisition #59: Free advice is seldom cheap
This game is an extremely solid economy game, with lots of opportunity for the kind of crafty wheeling and dealing you expect from the genre. Sometimes it feels like Catan, other times like Pit, but anyone who likes to yell and make deals are going to have fun with this. The rules are deliberately streamlined, allowing for an immense amount of creativity when it comes to what you can get away with. The action cards are a fantastic change of pace as well, and help diversify beyond simple commodity training. It's simple, streamlined, and fun enough to be whipped out at parties or as a quick and casual game, and it's over in a rapid fire whirlwind (my test games ran less than half an hour).
The one thing holding the game back is that it doesn't quite do much that isn't done by other games, even if it does those things EXTREMELY well. The design, the action cards, the very feel of the game is entirely based on one's experience with Star Trek and especially Deep Space 9. If you don't appreciate the weird satire of the Ferengi, get the show lore referenced in the action cards, or even remember the episodes all of the game's art comes from, you're not going to really appreciate this game like you should.
That said, it's an amazing game for Trekkies and particularly us Niners, who have basically been stuck seeing TNG, TOS, and the movies get all the license love these days. For us, this is for sure an essential game to seek out, and definitely worth a look from Trekkies of all stripes. For anyone else, I'd definitely give it a shot if you have the chance, but don't expect anything truly mind blowing.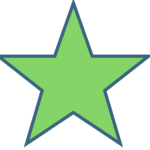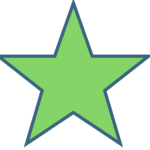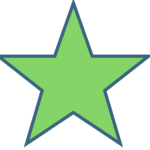 Immersion notes:
Don't be afraid to read the rules of acquisition on each card. Not only do they help you get into the Ferengi mindset, they're invaluable business tips to boot.
Treat your latinum like the valuable thing it is. Don't forget to handle it, play with it, and feel your wealth as you play. After all, you did earn it.
Approximations of Romulan ale, jellied gree-worm, or Slug-O-Cola can help mimic the seedy vibe this game demands.
Please assume that this takes place post-reform so that you don't have to make any female players disrobe before the game starts.
Star Trek: Galactic Enterprises is currently available from the WizKids site, online retailers, and your local games shop, where it retails for about $25.00. And be sure to keep an eye on the Fandomentals and Fanfinity for everything in the worlds of gaming, fandom, and Star Trek!
---
Big thanks to WizKids for providing the material for this review as well as some images, with the rest via Paramount. Have you gotten a chance to play Galactic Enterprises and disagree with our assessment? Is there a feature that intrigues you? Sound off in the comments!
One Card Game to Rise Above
Digital card games are on the rise. The success of Hearthstone has seen a larger movement toward this platform, with common comparison Magic: The Gathering following suit with its new Arena online game. The popular Elder Scrolls franchise recently launched its own digital card game as well. Now, Lord of the Rings has joined the digital card game ring. The Lord of the Rings Living Card Game is part classic card battle, part story progression. Fantasy Flight Interactive and Asmodee Digital have created an immersive and challenging solo strategy game.
The game proceeds through a series of levels, each part of an overarching story. Levels have objectives that can be completed to move on, or all enemies can be defeated. Certain objectives also offer rewards, so they are worth trying to complete if your playstyle supports it. Once you complete one of these objectives, you have the option to travel, which allows you to move on to the next stage. Beware when traveling, though, as enemies will attack you as you flee from them. These stages help tell the story of your adventure, and each level has story before the game begins. These bits of story are accompanied by art and voice acting. In fact, there is voice acting throughout, so keep your sound up.
Your health and characters carry over from level to level, so keeping your heroes alive and healed is important. Once a hero card is destroyed, I have not seen them again that game. Heroes always begin the game on your side of the field. You can summon other characters to aid your heroes using the cards in your deck. You will also be able to use equipment, maneuvers, and special abilities to help you defeat the forces of evil. Your hand and resources also stay the same, so be sure to think ahead a few turns. Gameplay is challenging and dynamic. It can be difficult to predict what the enemies will do, and Sauron is always growing in power. Keep an eye on his threat meter; you don't want to be caught too off guard by his special abilities. Or more spiders. Really, there are a lot of spiders.
There are four types of cards, known as spheres, each supporting a different style of play: Leadership, Lore, Tactics, and Spirit. Most decks will choose a combination of three. These types are determined by the heroes you choose to play with. You start with a few free ones and then you can choose supplemental heroes to get with packs. Leadership, the sphere of Aragorn, is all about keeping your characters alive through the use of blocking and strategic maneuvers. Lore, the sphere of Arwen, also keeps your characters alive, but through the use of healing and evasive maneuvers. Tactics, the sphere of Gimli, wants to see your enemies suffer damage that your own characters avoid. These three spheres and heroes are all in your starting deck. The last sphere, Spirit, is available through purchase of Eowyn, and its main focus is helping to complete quests.
Honestly, I haven't even been able to complete the first section of story. Even having run through it multiple times, the game goes differently each time, and it hasn't gotten boring yet. A little frustrating—did I mention the spiders?—but still fun. I look forward to seeing the story progress and all the cards that will be added with future expansions. There are so many strategies still to try, and one of these days I will know the sweet taste of victory.
Looking for a way to dive back in to Middle Earth? Join your own story in this game when it releases, or join me in early access now.
---
Images Courtesy of Fantasy Flight Games and Asmodee Digital