What happens when a detective and a magician show up to investigate who killed the star magician of a circus? Chaos of course! Death Trick: Double Blind from Misty Mountain Studio dropped its first demo during LudoNarraCon, and it's a wonderful mix of visual novel, point and click, adventure, and mystery games.
Set in the mid-twentieth century with a lush, vintage-inspired art style, and with an atmospheric original soundtrack, Death Trick challenges players to immerse themselves in a detective story with twists and turns that keep them guessing.
It's like Cinderella, but instead of a princess, I'm chasing a murderer!
Unfortunately for our Detective Jones and magician Jackie, there's only an evening left to investigate as Morgan's Travelling Circus moves onto its next location by midnight!
The demo starts by introducing Jackie, someone who knew The Magnificent ?, who sent Jackie a letter to investigate if something happened to her. Jackie has the powers of telepathy (or so she says) and offers to Moses (Morgan) to take ?'s role in the show for the day since people have been returning tickets after hearing of her "disappearance", so she can find out what happened.
On the other side of this, you play as Detective Jones, who wakes up without most of his clothes and wallet. Was he attacked for his money? Did someone want him out of the way until the circus left town? We'll have to find out!
Gameplay alternates as you talk to characters and inspect locations as Det. Jones and Jackie, who each offer access to different information in hopes of putting together the bigger picture. Jackie, for example, is allowed backstage, but Det. Jones is not.
Death Trick: Double Blind's demo does a solid job introducing its various mechanics and systems, with the player starting with Jackie and alternating back and forth with Det. Jones. Very quickly, the tutorial shows players how to use the unique collection mechanic that compiles all the information both learn throughout the game.
You also only get five action points a turn, so there's limited choices for what you can do each turn, requiring strategizing about which clues to pursue and which locations to go to each turn.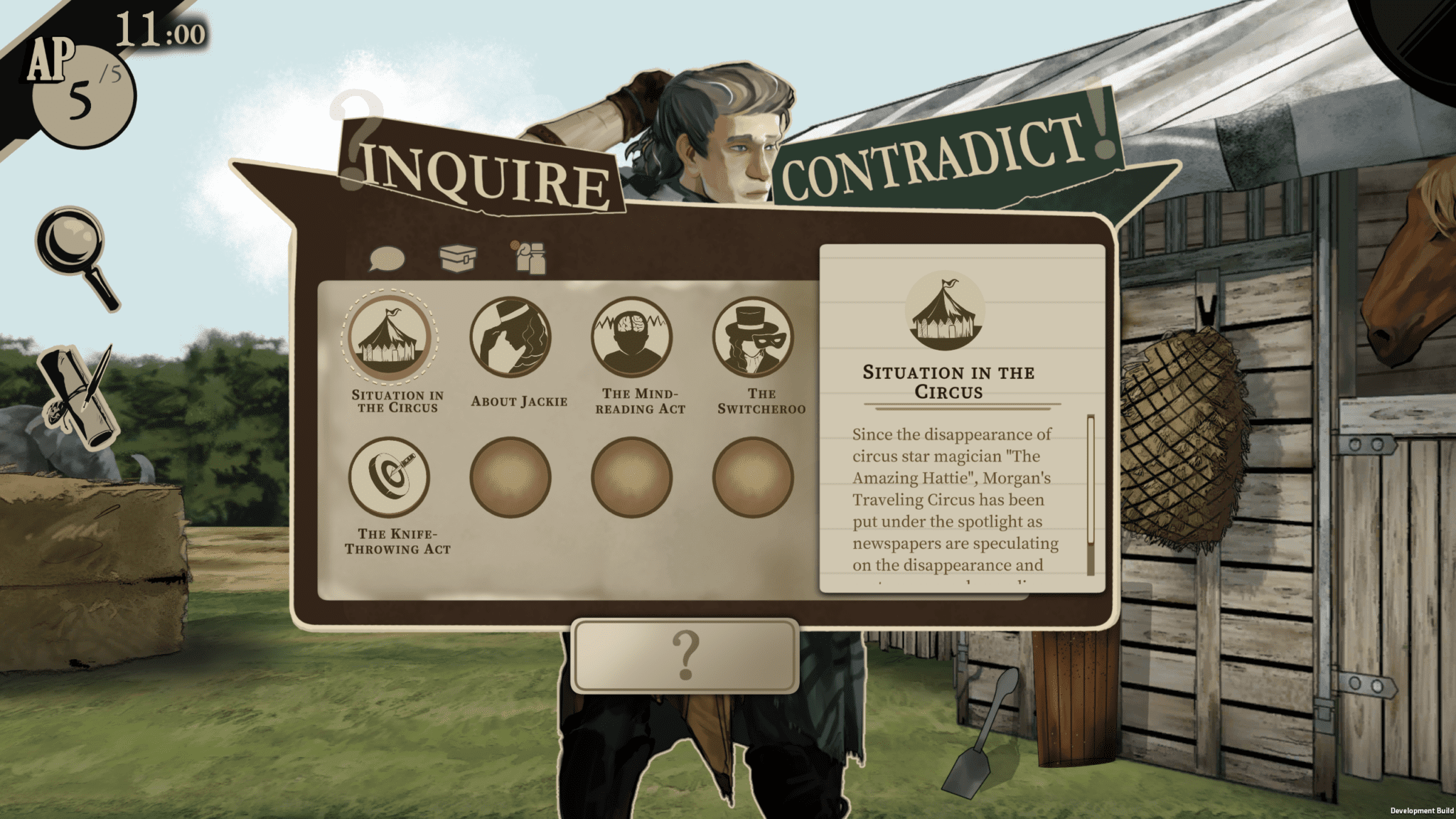 Each time you collect new information or items, you can inquire about it with different characters or use two pieces of information or items to contradict what you know to find out what the truth actually is. This is a really fascinating approach to what is usually just an inventory and codex of everything you've ever learned while playing.
It really forces you to strategize because you can't inquire about everything, and there's plenty of pieces of info and items that shouldn't be shared with everyone you meet!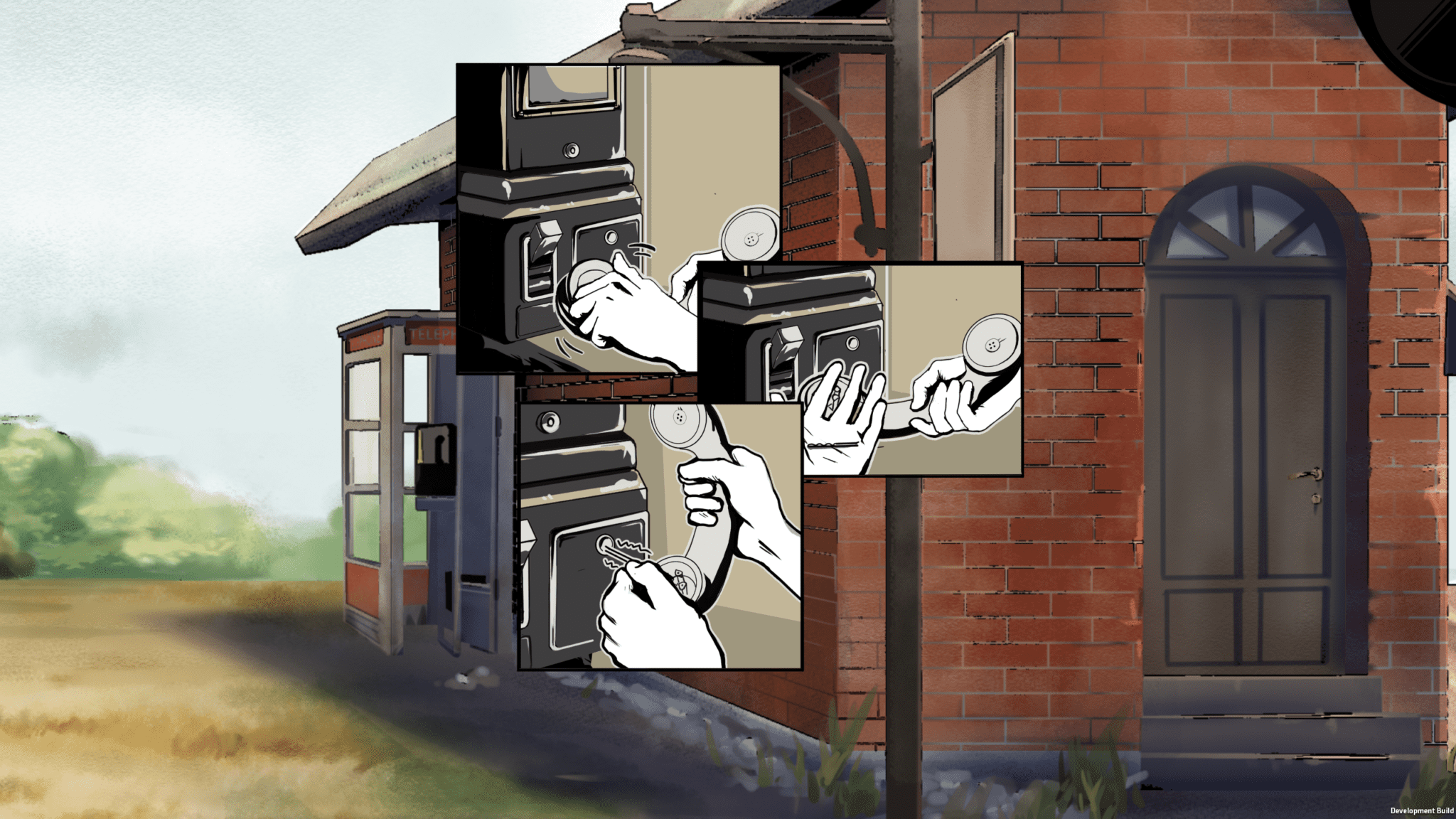 As you progress through the game, there are hand drawn comic panels that pop up during interactions, adding more depth to the scenes, 8 fully animated characters to meet, 10 separate locations to investigate, 50+ CGs, and multiple unlockable character endings. You travel between locations using an interactive map (which also tells you if Jackie or Det. Jones cannot enter a specific area) and inspect locations for items of interest and more information to help with the case.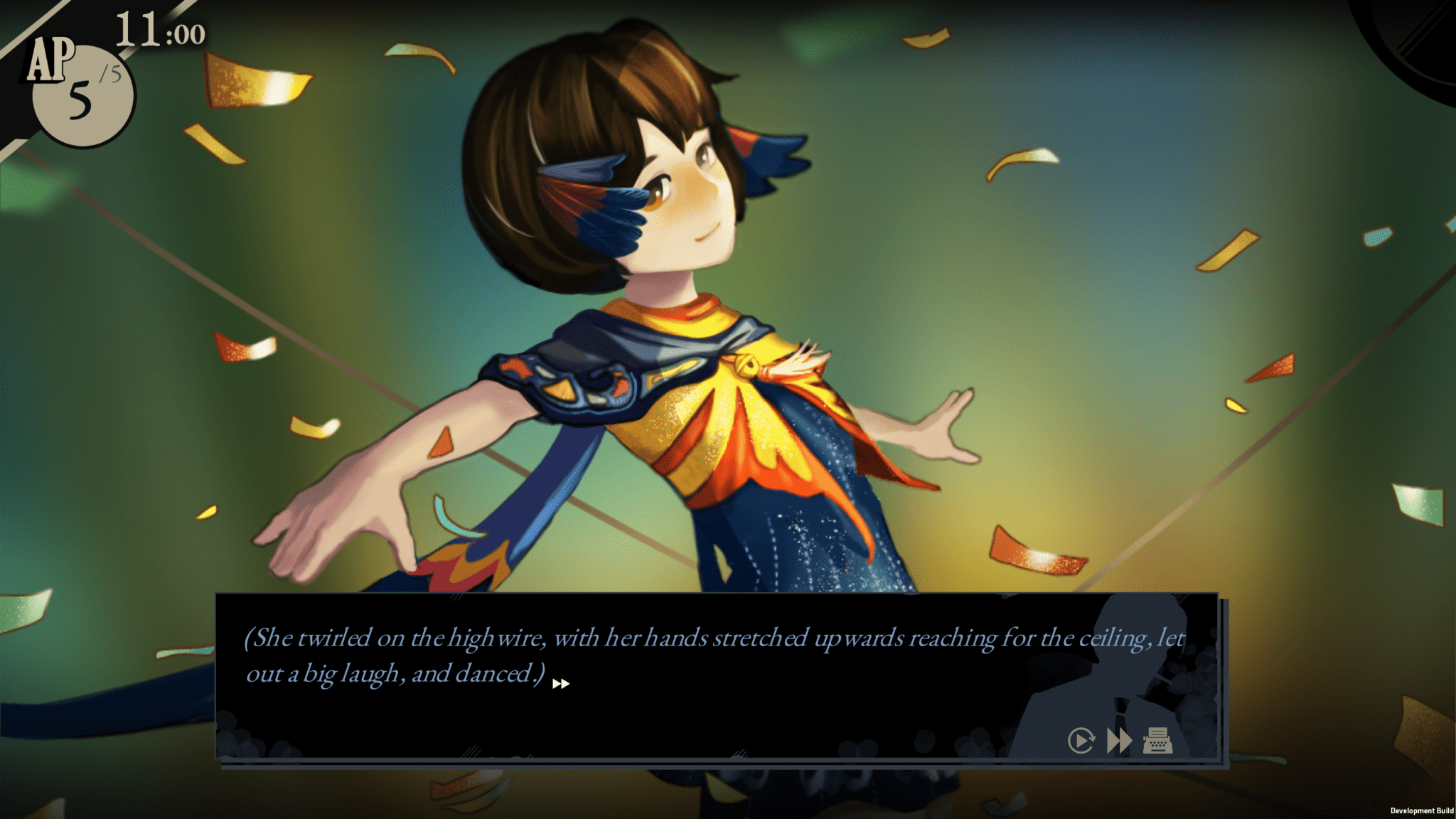 In the demo we meet most of the main characters and even get one of the CGs, which is also lightly animated.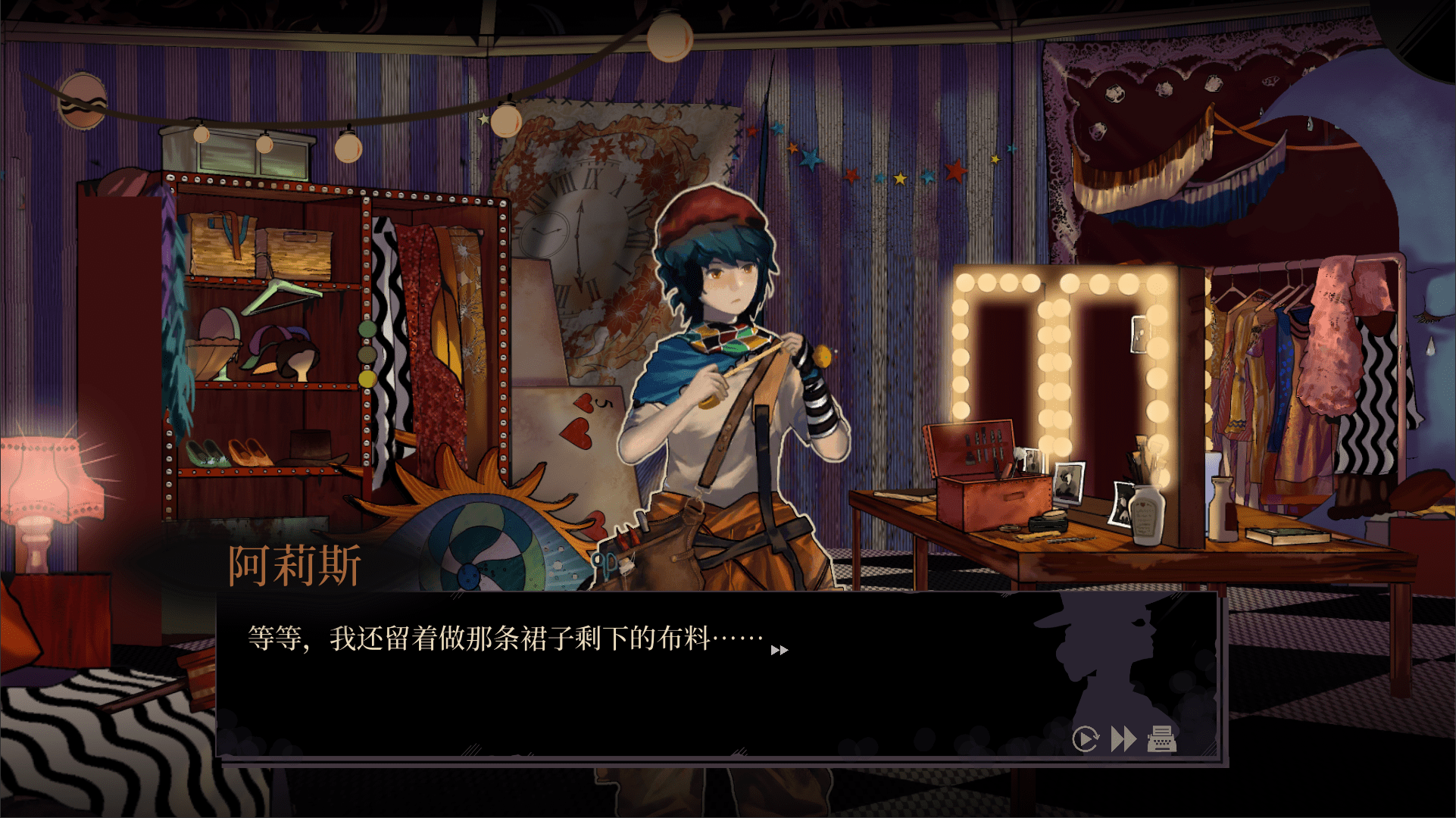 It would be unfair to say that Death Trick: Double Blind is only about solving a murder. There's a lot of care and thought put into the story itself, with characters explicitly discussing their (very understandable) distrust of police and the authorities when talking to the Detective, and a darkly funny line about Jackie becoming a politician if her powers were real due to that role being the most corrupt and having the most money.
The former is key since the police refuse to share the autopsy results or anything with Moses, causing him to call Det. Jones in the first place! The latter provides another glimpse into Jackie's character and perspective after traveling and studying in Europe.
Similarly, though we do see a picture of the crime scene, it's not gory or salacious. Rather, it's actually respectful of the character whose absence has impacted the remaining circus members immensely.
I truly enjoyed playing the demo and plan to play through all different dialogue, inquire, and contradict options available to see what else I learn about the story. Death Trick: Double Blind is clearly a love letter to the genre, and it's all one could ask for in a game of this nature!
Misty Mountain Studio was founded in 2019 in Melbourne, Australia by Xinyu Wei and expanded after moving to Shanghai, China, and the team is releasing the game in Chinese too! Double Trick: Double Blind is developed by Mari (producer/writer/programmer) and Jenny (art/animation/UI), and assisted by Fews and SaNeOr for additional programming, while Mooncake Audio is handling SFX/music.
You can follow the game's development on Twitter and wishlist on Steam after playing the demo!
Images and review copy courtesy of Misty Mountain Studio and LudoNarraCon
Have strong thoughts about this piece you need to share? Or maybe there's something else on your mind you want to talk about with fellow Fandomentals? Head on over to our Community server to join in the conversation!