Welp, DC's special digital replacement for San Diego Comic-Con began with one of their big guns, a panel about Wonder Woman 1984. Hosted by the hosts who were there for CCXP 2019 in Sao Paulo, Brazil where the first trailer for the much-anticipated sequel to the DCEU's first unqualified success was dropped, Patty Jenkins, Chris Pine, Kristen Wiig, Pedro Pascal, and Gal Gadot were all present as well (digitally of course).
Unfortunately, not much was revealed at this panel. Patty Jenkins seemed quite firm on getting the movie out into theaters for its release, and as such we don't have a release date for the movie, just eventually. If they're going for theatrical release, that means a 2021 date, though most of us likely suspected that that would be the case.
The majority of the time on the panel was spent addressing questions from the fans that were sent via video clips, responding to questions from fans around the world. The questions were largely focused on behind the scenes experiences and feelings, which did lead to some sweet and touching moments (though the nature of the digital-only circumstances did reduce this somewhat). It culminated in an appearance by Linda Carter, leading to much mutual gushing about how wonderful and important the other's interpretation of the source material was. Once again, very sweet and touching, particularly for fans of the Linda Carter series who might be getting tired of the show only being brought up as the butt of parody and jokes.
After the video clips was a brief selection of cosplay and fan art of Wonder Woman, leading to more heartwarming congratulations, awe, and gushing about the work of the fans from the cast and director. Again, very sweet and I'm glad that those creators were getting some attention from DC officially.
And finally, we got a second trailer for Wonder Woman 1984 to wrap up the panel. In a curious decision, I'd say it works best as a sequel to the previous trailer, something to be viewed after watching the first. Not that it's incomprehensible without, just that elements work best if you see both. Regardless, it was a good trailer, though I'll say it leaned a bit more vague than I'd like. Not as impenetrable as the Top Gun: Maverick trailer, but there's not really any hints as to what the plot will actually be beyond a fight against Max Lord and Cheetah. Which isn't terrible, heaven knows we don't want a repeat of the foolish Terminator Genisys trailer where the big twist of the plot is revealed from the jump, but some hint at what's going on rather than bits of action set pieces and scenes with Steve would be appreciated.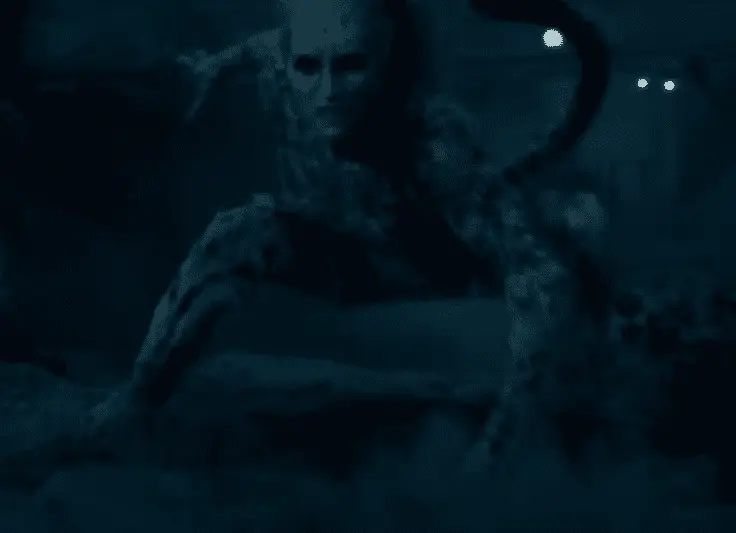 Speaking of which, we finally got a full look at Cheetah! She looks pretty good, a concerted effort was rather clearly made to try and mitigate the Cats joke potential with regards to the character but still, she's well designed and the trailer showed bits from what looks like it will be a good fight at the climax.
And…that was sort of it honestly. It was a 25 minute panel, mainly focused on fluff questions and appreciating fan works. And that's sweet and appreciated, but it doesn't give me much to talk about beyond that I'm afraid. Still, given the circumstances and the limitations that are inherently an issue with the responses to said circumstances, it was a good panel. Light on detail, but a good time still if you're a fan of the director, one or more of the actors, or just want a good showcase of Wonder Woman fan art and cosplay.
Images Courtesy of Warner Bros.