This article is another guest post from gamer and musician Megan Haffron
Gamers can be hard to shop for, since most of them already have their favorite games to play. If you're looking for the perfect gift for the gamer in your life, consider a collection gift and memorabilia instead! 
This type of gift allows gamers to expand their horizons by giving them game-related paraphernalia to collect. 
In this article, we will discuss different collections that would make great gifts for gamers. We will also explain why these collections make sense for gamers and provide some ideas on how to put together your own collection gift.
Jewelry Collection: Not Just For Hobbits
nstead of just keeping your love for gaming and pop culture to yourself, try making it known by wearing your favorite shows and games as jewelry. 
You are able to find jewelry for almost every game or show you can think of. Wearable collections are a great way to make your love of gaming and pop culture known, while also looking stylish. 
If the gamer in your life is a fan and collector, you can find popular TV show jewelry as well like Game of Thrones or Firefly to show off how much you really care about it.
If the person you're buying for is more into video games than television shows, there's plenty of options for them too! You can find necklaces inspired by The Legend of Zelda, Pokemon and more. 
You can even find video game-inspired jewelry for the gamer who isn't a fan of console games but prefers playing on their phone instead with designs based on Candy Crush Saga or Angry Birds.
Sport Collection Gifts
Card games in themselves are already collectibles, but you can also find different kinds of cards that might even appeal to the gamer. 
Sports cards collectibles are huge and can be a great gift for your favorite gamer who loves sports just as much as they love games. They also allow them to collect their favorite player or team and express their passion in multiple ways, not just for games.
The best part is you'll never run out of things to talk about with the gamer in your life when it comes to sports cards. 

You can also find other collections like autograph cards or sports jewelry for avid fans. These unique types of collections make for great gifts, because they offer something that isn't just found in any old card or jewelry shop. This is the perfect way to show your gamer that you really took the time to find something special for them
Old School Games
Gaming has come a long way since the days when Pong ruled the 8-bit. Nostalgia can be more than just a look back in the past, it can become your reality by collecting the games you played when you were younger.
You can find old school games for all consoles, even the ones that aren't around anymore, like Atari or Sega Genesis. Finding these obscure gems will show your gamer how much you really know about them and what they love to play. 
The best part is you'll probably be able to enjoy it too! Who knows, you might even find a game or two that you've never played before and decide to add it to your collection. 
Putting together a gift like this is perfect for the gamer who loves reliving their childhood or wants to show their friends how much gaming has evolved over time.
Old School Controllers
Maybe the gamer in your life doesn't want to take time away from playing their current favorite games, but they still want the nostalgic, sweet memories. 
In that case, you'll want to get them an old school controller. These controllers are perfect for the gamer who loves to reminisce about the good old days or wants to show their friends how gaming has changed over time. 
You can find controllers for almost every console made in the past, so finding one shouldn't be too hard, even if it's a little bit harder to find than your average game. Most second-hand shops will have them but you can also check online and have something shipped to you.
You can easily create a cool case for the controllers too, so it can feel more like a gaming museum than just some random old controllers laying around. 
Video Game Themed Furniture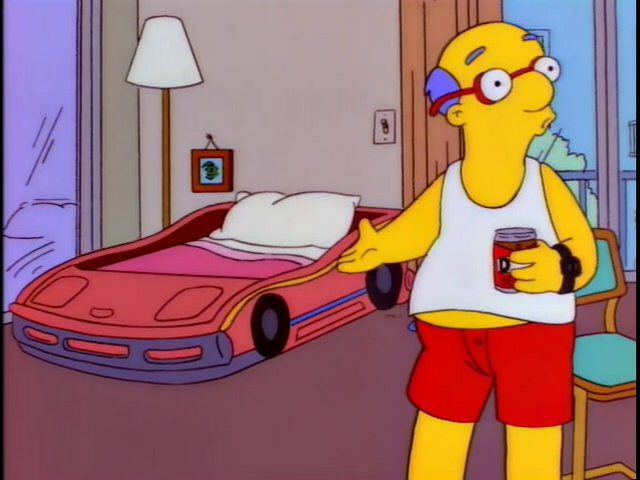 It's not enough for some gamers to just play in the video game, sometimes you need to feel like you're actually in the game too. 
You can find all kinds of video game-themed furniture out there that will make anyone want to play a little bit more than usual, especially if they love playing on their couch or bed. 
Everything is pretty much available from bed frames to coffee tables, you'll be able to find a piece of furniture that is exactly what you're looking for. 
This might be a more expensive collection gift idea, but the look on their face will make it well worth it. You can even move on from furniture and start collecting smaller items like kitchen materials or bookcase collectibles. 
There are endless amounts of collection ideas you can come up with for gamers. Whatever they like, there is a good chance you'll be able to find a collection idea they can get started with. Just make sure you don't send them too far down the rabbit hole, because when you get started collecting, it can be hard to want to stop!
Images via respective owners
Have strong thoughts about this piece you need to share? Or maybe there's something else on your mind you're wanting to talk about with fellow Fandomentals? Head on over to our Community server to join in the conversation!