Whaaaaaaaaaat? Kori's not writing about a fragrance? I do have other interests you know! One of them just happens to be a love for the new online renaissance of handmade beaded bracelets that's going on right now. Some of you might remember several iterations of beaded bracelets being in fashion over the years. For me, I remember the late 90's when the mass-produced "power bead" bracelets were all the rage.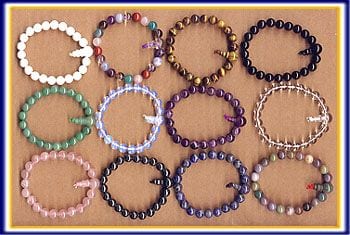 Then they went out of fashion for the most part. Probably for good reason because good grief did they have a lot of millennial "new age" garbage attached to them. Y2K, the pre-Karening.
That said, the actual concept of beaded bracelets is really solid, and a quality, non-faddish beaded bracelet is a great fashion accessory to help round out your look. The bracelets created now are of the handmade variety and come from quality materials. Simply put, they don't look like something you expect to find bedazzling teenaged wrists by the bundle.
No, these bracelets are often worn to complement a nice suit and tie, other types of business outfits, to pair with watches, and more. Beaded bracelets have entered the realm of us "grown-ups" and there's quite a variety to choose from in both looks, materials, and price points.
I'm going to briefly overview three companies today, and what they offer (and why I chose them).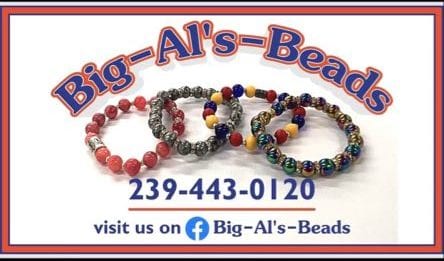 Al has been making custom beaded bracelets to fit any kind of outfit or watch imaginable, and you can find him over on Facebook. What makes Al's work so much fun is that you can send him a photo of a watch, or whatever else you need to have a bracelet to match, and he'll create the perfect design for you.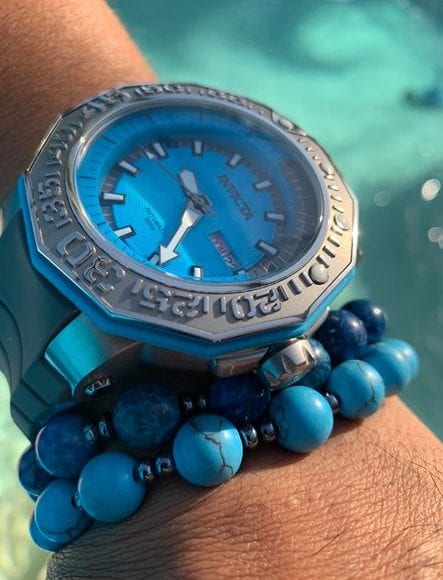 He's particularly popular with fans of the colorful Invicta watches, who are looking for a finishing piece to match their timepieces.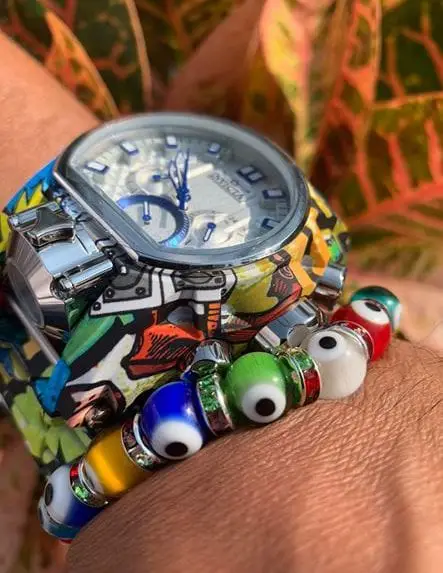 Al's bracelets, while customized by him, are also very affordable and prices range depending on the type of beads you want to use.
Now let's move into formal wear. There are two companies I want to profile here, Henston and AZURO Republic.
Both of these companies make fantastic, high quality beaded bracelets that you could easily wear to any formal occasion.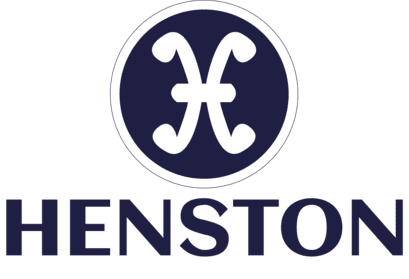 Henston is a German company that makes bracelets from semi-precious stones and other materials. They also offer accessories like pocket squares and have done collaborations with German style trendsetters like Marc Gebauer. Make sure you set your browser to translate the site into English!

I've included this company because they're a great option for European readers to look into if they're thinking of buying a beaded bracelet (be aware that some of their models are currently out of stock). That said, if you're outside of Europe… not so much (thanks, shipping).
This is where AZURO Republic comes in!

AZURO's crafters have over 30 years of experience under their belts and a fantastic commitment to quality. Ladies, don't let the focus on gentlemen scare you away, you can absolutely rock these bracelets too! AZURO Republic offers bracelets with precious and natural stones, as well as cuff links, in addition to running a blog full of style pointers for gentlemen. Their bracelets are seriously classy compliments for a suit. AZURO Republic is also donating a portion of their bracelet sales to the American Red Cross to help the COVID-19 pandemic relief efforts.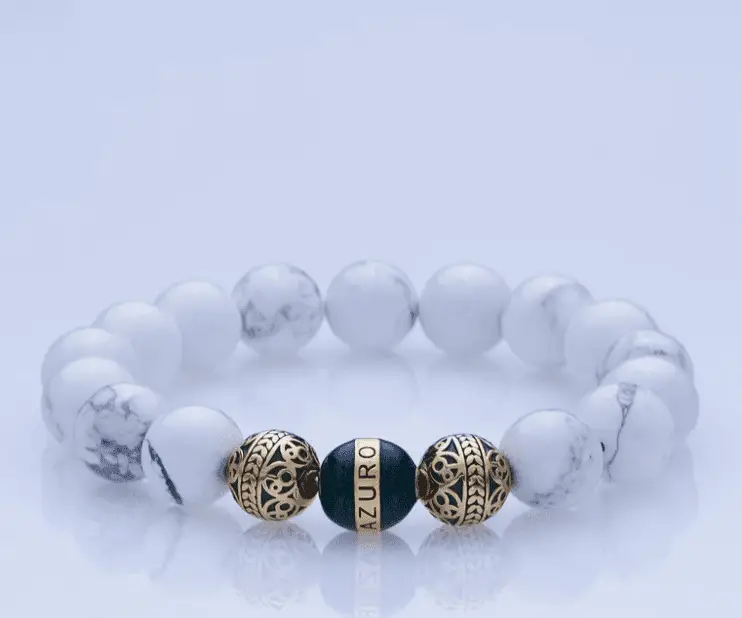 And they're not afraid to go bold with colors.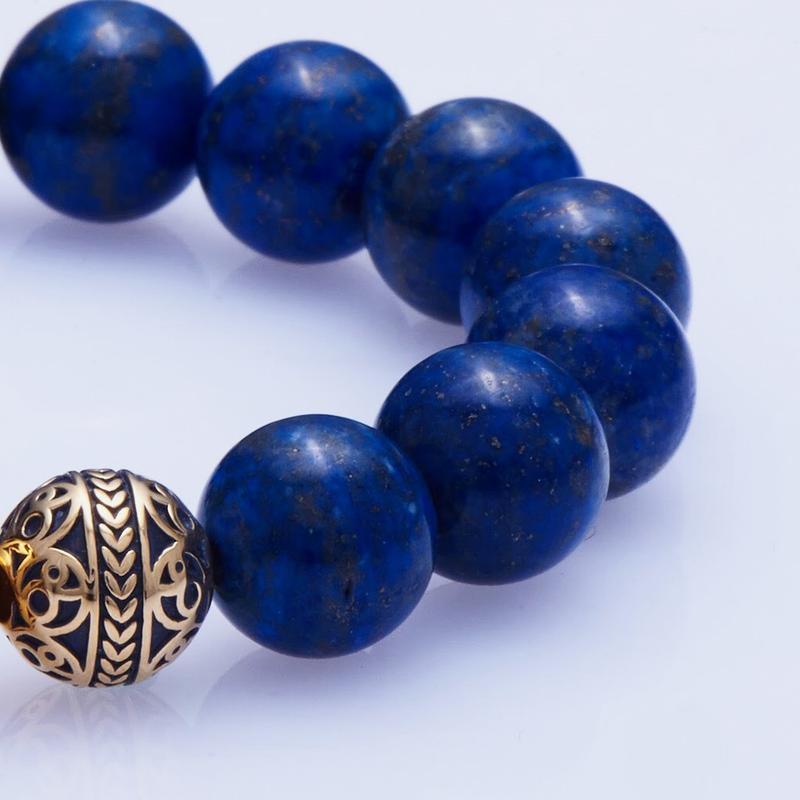 Also, these folks know how to add a little flair.
If you're feeling seriously swanky and want a special container to put your fancy bracelets in, they have an option for that as well with a beautiful burgundy wooden box.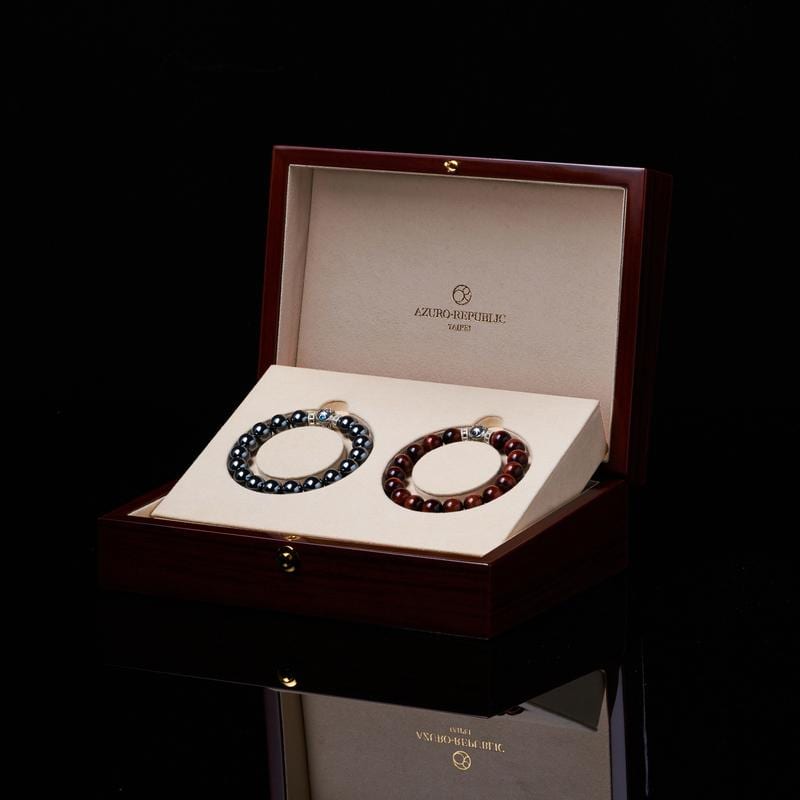 Best of all, AZURO Republic ships worldwide, AND they have some pretty good sales going on right now on select bracelet models. Don't forget to check out their handy sizing guide.
Ultimately, do you NEED a handcrafted beaded bracelet? No. But if you're into fashion and you like accessories, or if you're looking for finishing touches to put on your outfits, these are fun options to explore from a variety of prices and options. And no, I would not think about giving Big Al a buzz or buying that AZURO Republic Bucks Head bracelet just to pair it with my Penhaligon's The Tragedy of Lord George fragrance. Not at all. Seriously, what kind of idiot would do that? (Me. I am that idiot. I'm terrible.)
Images courtesy of Big Al's Beads, Henston, and AZURO Republic.
Have strong thoughts about this piece you need to share? Or maybe there's something else on your mind you're wanting to talk about with fellow Fandomentals? Head on over to our Community server to join in the conversation!