A big GenCon debut from XYZ Game Labs, Arch Ravels is a game all about the heartwarming yet cutthroat world of knitting as player compete to fill orders and become the best crafter in their knitting circle. It's another game aiming at the gateway crowd of gamers, combining set collection and engine building in a manner that's meant to be easy to learn and appealing to people who might not be in the hobby i.e. crafters. Does it succeed? Well, I took home a copy from GenCon to see if I could find out!
What's In The Box?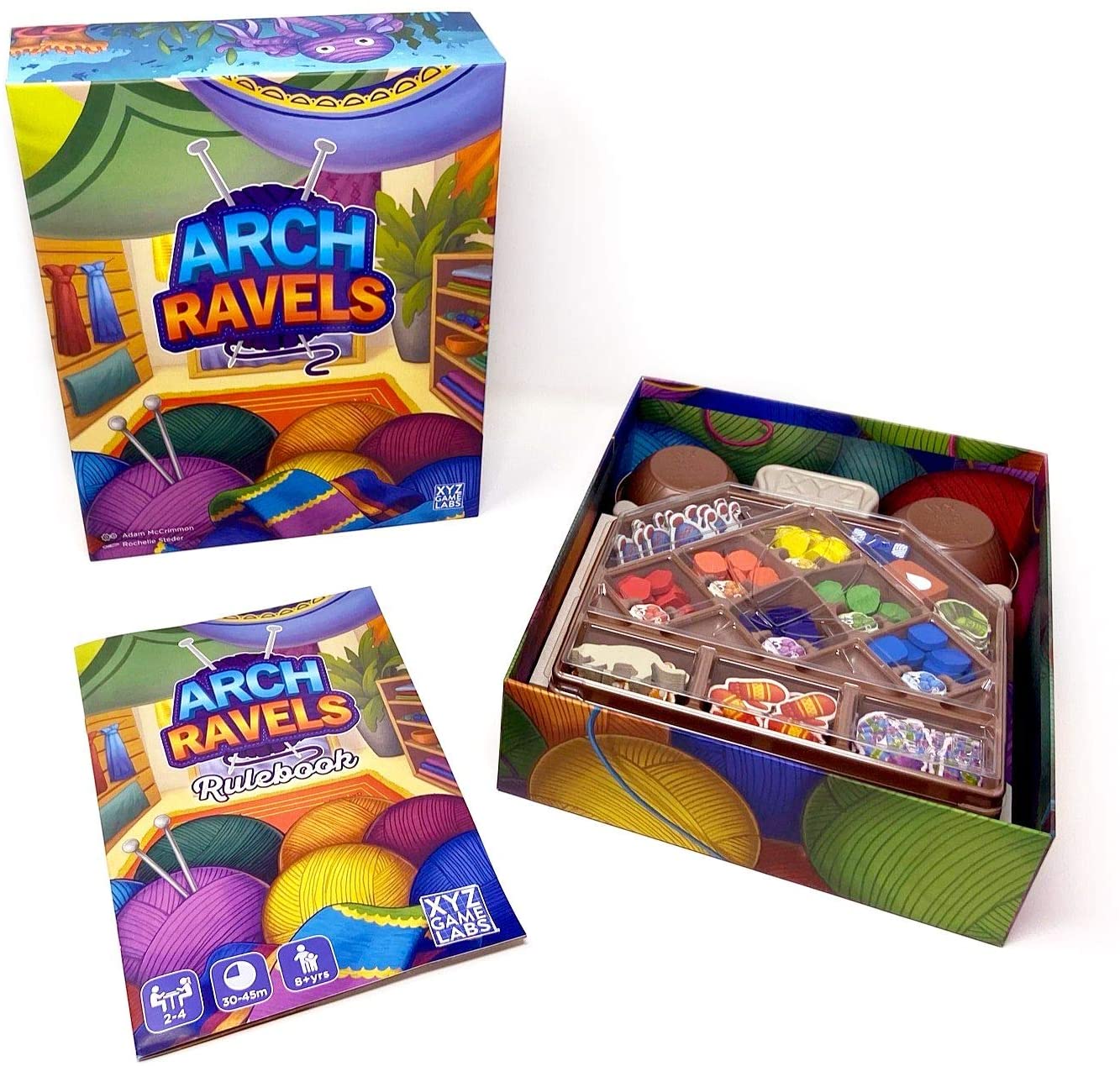 A lot of love went into the making of this game, from the sturdy container by Game Trayz to the adorable art work showing the different projects and crafts available to you. The special projects are especially cute, depicting things themed around pop culture icons like Mr. Rogers, Harry Potter, D&D, and even Weezer! I'd also give special shout out to the included cat piece (used for an event where a cat jumps in your sewing bowl) and the colorblind friendly yarn tokens that each have a unique series of bumps on them so you don't need color to know which one is which. Also, it comes with a knitting pattern so you can actually make one of the projects in the game if you're so inclined!
How's It Play?
The core of the gameplay for Arch Ravels is the acquisition of colored yarn and then the use of that yarn to create different knitted object. These objects all have different values at the end, and can be combined in different ways to fill custom orders. The basic objects are a scarf, a hat, gloves, a teddy bear, and some kind of shawl. Each have their own unique requirements per player, increasing the competition for the various colors on the board.
Each turn you pick one action: shop for yarn, make something, exchange yarn for a new color, or a fourth action unique to your crafter. Each character has a strength that benefits one of the actions, whether it be the ability to shop for more yarn or craft items with any color of yarn. You'll take your action and then see if you can fill any orders, before passing the turn to the next player so they'll have their turn. You can also turn crafted items in to "learn" a pattern, making it easier to craft for the future. Everything uses basic symbols and numbers, and the basic gameplay loop can be picked up on quickly.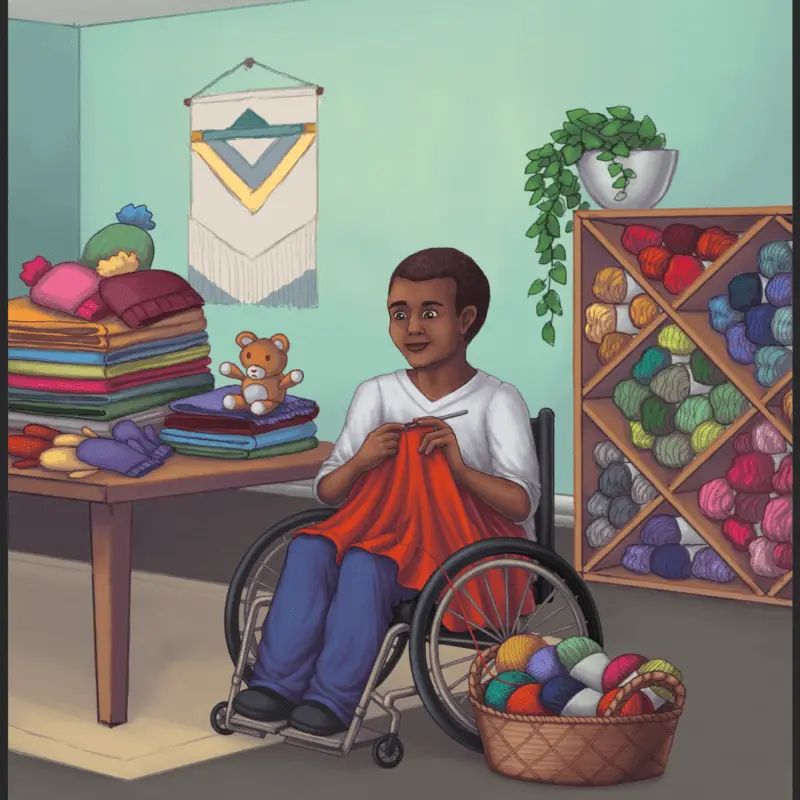 Special projects and events occur at random while restocking the yarn shops. Events can be good (everyone gets yarn, the active player gets three yarn) or bad (a cat jumps in your yarn and you can't craft for a turn). Special projects are unique items that are worth beaucoup points if completed, but are more unique and count against you if not completed. Each player has a "favorite" project that, if completed by that crafter, nets them extra endgame points. Gameplay runs until the order deck is depleted and there's only a couple left on the board, then points are added up and a victor is declared!
The Verdict?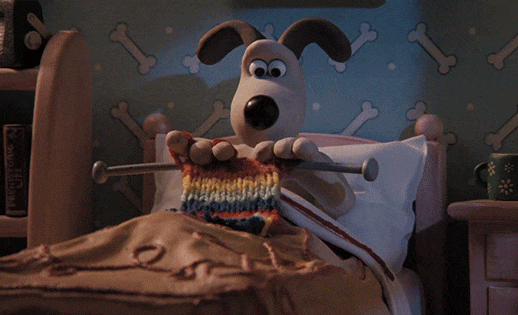 I really want to give this game high marks. It's super cute and a blast to play at the start. The core gameplay is fun to learn and it's great combining things together and getting resources. I love highly thematic games like this which take the mechanics of other games and make them more accessible to people. XYZ definitely showed their work as well, working with a small stable of knitters and crafters to really capture the fun and frustrations within the hobby. At GenCon, so many people were hyped to see a game representing their hobby. The only issues is…it's long.
It's waaay too long. I played with four person groups and it felt like the game was just never going to end after a certain point. The simple gameplay is great to learn and teach but eventually becomes repetitive. You only have so much you can do before you stop enjoying doing the same basic steps over, and over, and over. The project deck is shuffled and can slow the game to a halt if big projects show up early. You end up aiming for goals just to move the game along, not for any strategic reasons.
All that aside, I think this is a great game for crafters and knitters who want to play something that celebrates their hobby. Rochelle Steder's art is a treat and it looks great on the table, and might be one of the best looking games this year from top to bottom. If you want something chill and fun, even something to play with grandma, I'd give it a look. Just be ready for the game to run longer than you might expect.
Arch Ravels
Summary
Despite some issue with pacing and depth, Arch Ravels is an adorable game perfect for the crafter in your life. New gamers will enjoy how easy it is to understand, and little details make it a joy to explore.
You can snag a copy of Arch Ravels from the XYZ Game Labs store, Amazon, or your FLGS, where it'll run you about $45.00.
Images via XYZ Game Labs
Have strong thoughts about this piece you need to share? Or maybe there's something else on your mind you're wanting to talk about with fellow Fandomentals? Head on over to our Community server to join in the conversation!