As mentioned previously, the Fandomentals is profiling the owners and chefs of small restaurants across the country about the food they serve, their spirit of serving, and how COVID-19 has impacted their business. I was recently granted the opportunity to talk to Bleu Adams, a Navajo restaurant owner and co-founder of ProtectNativeElders.org.
FM: How long have you been cooking professionally? What made you decide to open your own restaurant?
Bleu: My brother is actually my executive chef. I never had the patience for cooking, I just love to eat. But that's something I'm actively working on changing! Restaurants are a way to showcase the three things I love most; Food, Art, and my Culture.
FM: What would you describe as the style of food you serve and is there an ethos behind it? 
Bleu: I think the closest description I can give is "refined Navajo street food", haha. I and chef work closely to develop dishes drawing inspiration from the food we ate at the little side of road food stands all across Navajo and throughout the southwest. We try to follow indigenous philosophies and practices regarding sustainability in everything we do. No single-use packaging, little to no food waste, treating employees fairly and equitably, and paying well. Basically, having a circular business model where the health and well being of our employees, customers, and vendors and consideration of our environmental impact are as important as profit. And we always try to give back to the community in some way.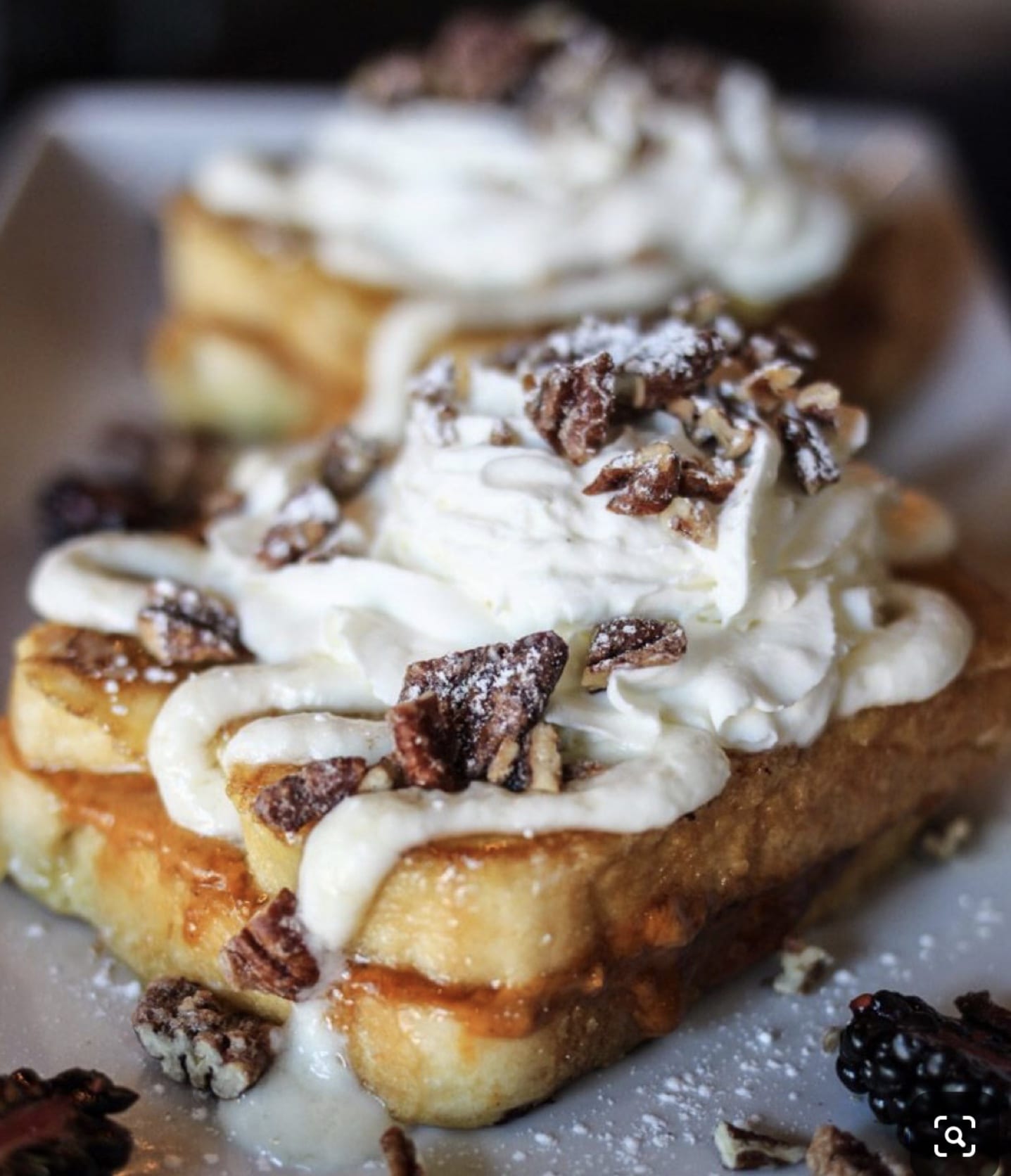 FM: Is your menu fixed, or does it rotate? 
Bleu: I'd say a mix of both. At Black Sheep Cafe we had staples but some dishes were definitely seasonal. We also did quite a few one-off and pop up dinners, incorporating local products into our dishes. A couple of our favorites were a collaboration with Epic Brewing and Vida Tequila, both locally owned companies. Chef did a beautiful job creating menus based on the flavor profiles of several beers and tequilas that were provided to us.
FM: What inspires your menus? 
Bleu: Relationships with our vendors and the availability of products. We love Snuck Farms, La Nay Ferme, and The Ute Tribes buffalo meat program but these products are not consistently available.
FM: What is your favorite item on the menu (past or present)? 
Bleu: The green Chile Stew. Hands down. Or maybe the Hog Jowl Tacos with Bay Leaf BBQ Sauce and Pickled Jicama on Blue Corn Tortillas, haha!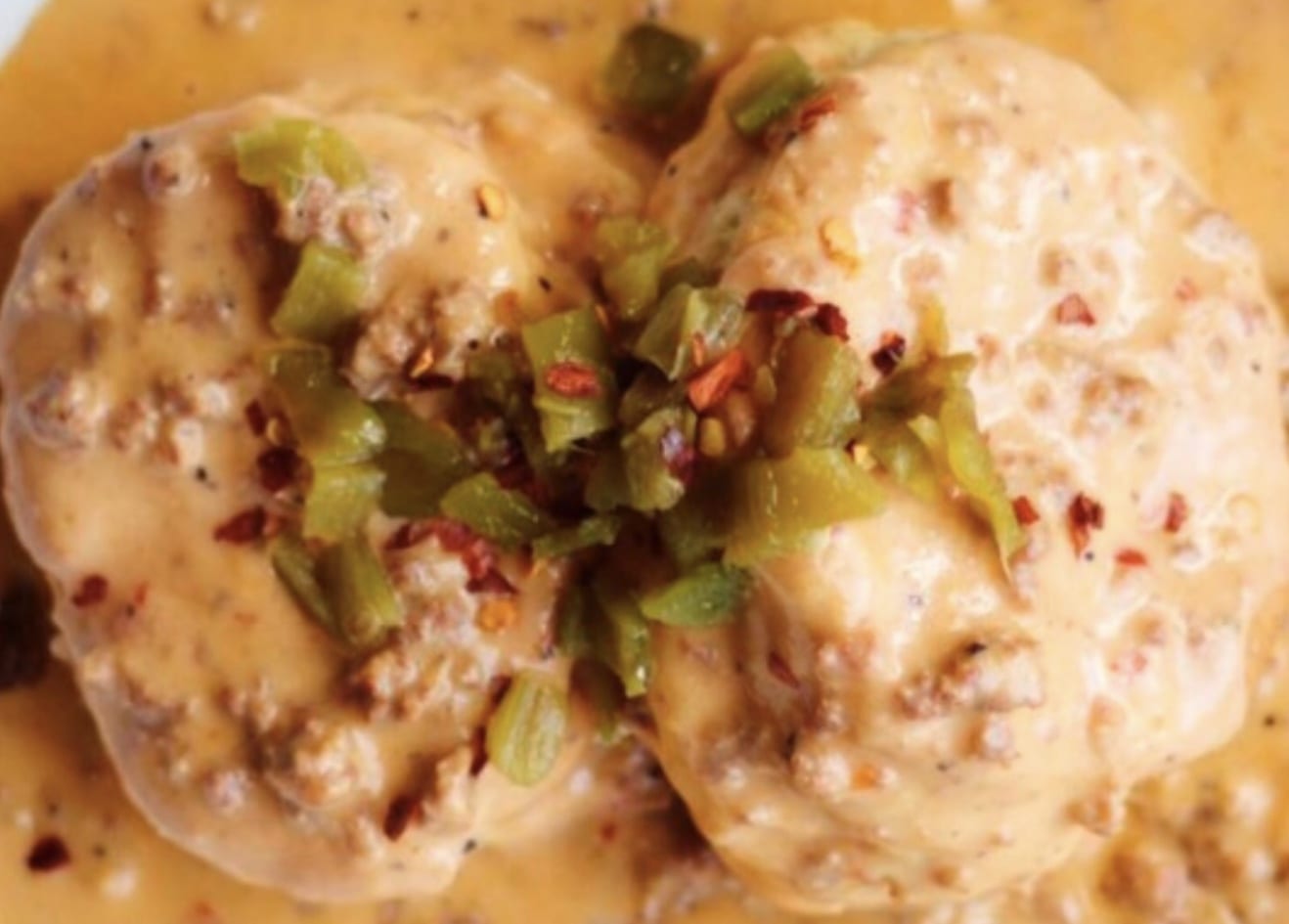 FM: What, in your opinion, is it about frybread that makes it so damned good?
Bleu: The gluten, haha! You have to use Bluebird Flour.
FM: How has COVID-19 impacted your business? Are you still open for pick-up/takeout or did you have to close entirely?
Bleu: We actually sold Black Sheep Cafe in 2018 but the current management has done very well with a limited seating and curbside model. After the sale, chef and I took the opportunity to open Blackbird Brunch on Navajo, a shared restaurant space utilized by 6 indigenous chefs who run their own concepts on different nights of the week. At the beginning of March, the Navajo Nation had the highest rates of COVID infection per capita in the nation. They shut down businesses and implemented a nightly and weekend curfew so we couldn't re-open Blackbird Brunch, which is seasonal. We ended up pivoting to providing warehouse space for ProtectNativeElders.org, an organization co-founded by myself and several other amazing people to supply much-needed food, water, sanitation, and PPE to the community. Navajo remains under lockdown and curfew with restaurant restrictions still in place so we're not sure what the future holds for Blackbird Brunch. Our second project, House of Frybread, a cafe and Indigenous community space in Provo, UT was being built when COVID hit as well. It too has been transformed into a warehouse for PNE.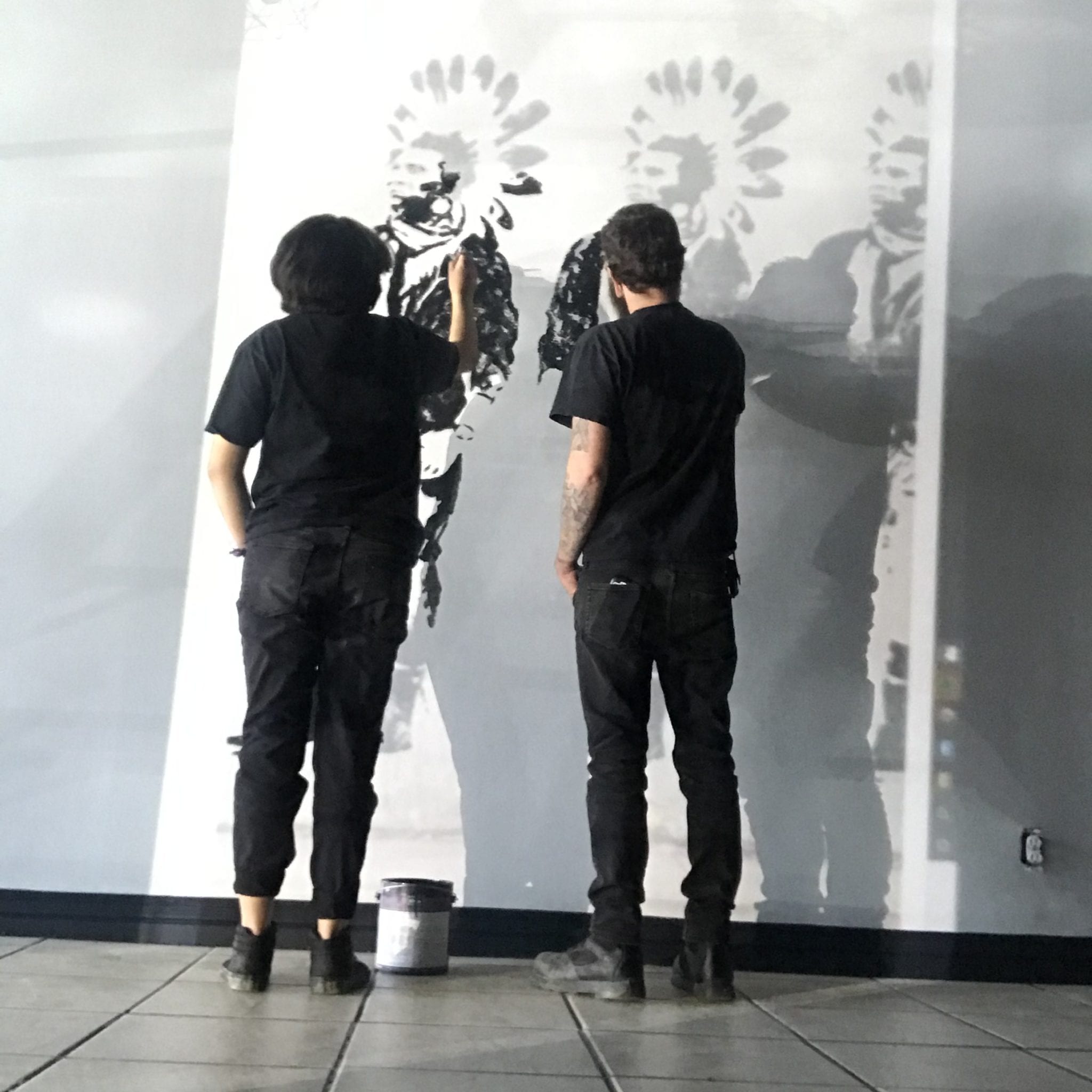 FM: Were you able to access any of the emergency pandemic funds to help support your restaurant while the pandemic was causing a disruption in service? 
Bleu: Blackbird Brunch was able to qualify for a $2,500 grant from Local First Arizona, an excellent organization that has provided more than $1,000.000 to small businesses, entrepreneurs, and craft vendors on Navajo and throughout Arizona. We did not qualify for any federal or state because we did not fit the criteria for application. Most small businesses and entrepreneurs on Navajo are self-employed and do not have a "physical address". Most have a P.O. Box number which is not accepted. And most do not have payroll expenses. That means at least 90 percent of Navajo entrepreneurs are left out. And I know the numbers nationally aren't great either.
FM: Is there a crowdfunding source for people to support you?
Bleu: Yes! https://www.gofundme.com/manage/save-blackbird-brunch-and-house-of-frybread and https://ko-fi.com/bleuadams
FM: How have you adapted to re-opening with the new distancing and safety guidelines? 
Bleu: We've put a lot of thought in to 'How Do You Open a Restaurant During a Pandemic?!", haha. Yes. Everything from consideration for social distancing to the health and safety of our employees to the signage and marketing aspect. I think restaurant owners are the most suited for having to adapt and evolve, something is ALWAYS on fire!
FM: Do you have a message you'd like to share with your community? 
Bleu: Take care of your community so they can take care of you when the need arises.
You can check out Bleu's multiple branches on Instagram at @blackbirdbrunch, @houseoffrybread, and @protectnativeelders!
Images courtesy of Bleu Adams