So, last month Taylor Swift released another surprise album titled evermore, bringing her studio album count to nine, and reaffirming that she is living through the most prolific writing period of her career (so far). She held a YouTube Q&A before the 'Willow' music video dropped (the song being evermore's lead single), and she revealed that she has more "creative bandwidth" for making music due to her tour being shelved. And in light of that fact, I can't stop thinking about all the bullsh*t that she endured while part of the Big Machine Label Group and how that might have affected her creativity.
~
For context, Scott Borchetta founded Big Machine Records in 2005 and signed a then-teenaged Swift as one of his first artists. Big Machine Records would later be the main fixture under the Big Machine Label Group (BMLG). To be blunt, Swift carried that label during her thirteen-year stint, and her music still helped to keep the lights on even after she left. In November 2018, Billboard published some pertinent stats on Swift's value to Big Machine, as Swift had just left the label and signed with Universal Music Group under Republic Records:
"Depending on the year, Swift's portion of Big Machine's U.S. sales and streaming activity ranges from the 21.2% of the labels total in 2016 to the 56.6% she had in 2015. In 2017, she comprised 41.2% and so far this year, her sales and streaming account for 34.1%, according to Billboard calculations using Nielsen Music data. 
Vanity Fair similarly noted that, "in 2018, Variety reported that the label "derived as much [as] 80% of its revenue from Swift's music in recent years." And this July HITS Daily Double, the online version of an American trade publication on the music industry, reported its year-to-date (YTD) data on BMLG. For its "album activity," Swift came in second with Reputation Stadium Tour after Thomas Rhett's Center Point Road (2019). The kicker here is that Reputation Stadium Tour isn't an actual album, it's merely a playlist of studio-version songs that Swift played while on tour. (When touring, Swift includes her older material through surprise acoustic performances.) So a fake digital album of years-old music came in second to an album barely a year old.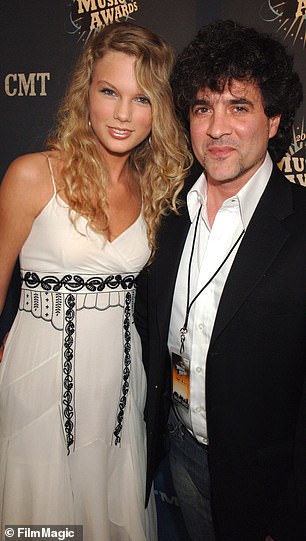 Essentially being responsible for an entire label's success would put a huge strain on any one artist and her ability to imagine and to feel deeply. Republic Records belongs to Universal Music Group, the largest music conglomerate in the world, and has several major artists under its roof besides Swift including Stevie Wonder and Ariana Grande. But the pressure for Swift to succeed as an artist at Big Machine extended beyond a financial anvil over her head. Since the beginning of her career, Swift has had to fight restrictions on her music and campaign for her own creative dignity.
For the readers familiar with my work, I have tracked Swift's battles with Big Machine, Scott Borchetta, and Scooter Braun, the music mogul to whom Borchetta sold BMLG. Swift saw Borchetta as a second father, and as I outlined in my article on streaming and sexism, Borchetta exerted toxic control and tried to manipulate her during her time at Big Machine. Last year, Swift even implied that Borchetta told her, "I'm not sure you deserve what you want," for more than a decade. These problems existed between the business partners for a long time.
That being said, these problems began to harden in Swift's early twenties as she grew into a formidable, successful woman and began to experiment more with pop. Swift has admitted that she began to notice sexism during the RED era, and the time leading up to releasing RED in 2012 also saw her contending with Borchetta and his label over her decisions regarding genre. Borchetta worried about her transitioning into pop and the financial stakes; he also disregarded her business acumen as a young woman after promising her artistic license when he signed her.
Fans know about nine instances where Borchetta and Big Machine stepped in when Swift made certain artistic decisions, and for better or for worse, that impacted Swift's view of herself and her music.
I assembled each known case into a list with proper context to get a more developed perspective on her time at Big Machine Records. Overall, Big Machine relayed contradictory messaging about Swift's creative freedom, and these contradictions make sense when considering the intersections of capitalism and misogyny.
Nathan Chapman As Her Producer:
While many mainstream critics are framing Swift's most recent projects as her taking creative leaps, Swift has always been experimental and willing to buck business convention in service of her art. When she was fourteen, she met Nathan Chapman, and he began to produce her demos. Chapman was working out of a "shack," as he and Swift have called it, and had no professional experience making albums. Understandably, Scott Borchetta and his fledgling business were hesitant to recruit a newcomer, but Swift still wanted him to produce her debut album, and she got her way regardless. Her self-titled debut album came out on October 24th, 2006.
In autumn 2015 she hosted a Grammy Listening Session for the Recording Academy, and in "Part 1" she explained her musical journey so listeners could understand the forces that propelled her to making 1989. When reflecting on making her first album, Swift said, "[A]fter a lot of begging and pleading, I got my label to agree to let Nathan Chapman produce my entire first album." A few months after that appearance Swift would win the Grammy for 'Album of the Year' a second time, and like Fearless (2008), it included work she co-produced with Chapman.
But no matter how successful Swift became, the "begging and pleading" from the beginning of her career never stopped, instead becoming what appeared to be semi-reoccurring. Swift pretty much confirmed that in her new song 'it's time to go' as she sings about "begging 'til [her] knees bled" when describing her relationship to Borchetta.
Recording 'Our Song':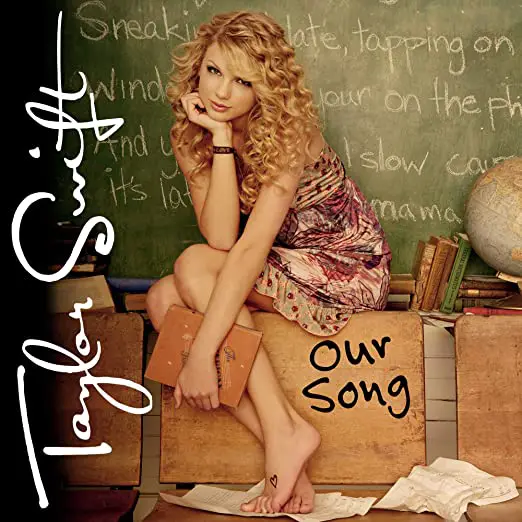 If you are a Swiftie who adores her early country music and who would argue for her debut album's legitimacy, then you are a yeehaw Swiftie. And no song in her early discography galvanizes yeehaw Swifties quite like 'Our Song', a banjo-driven number that she wrote solo for her high school talent show. Surprisingly, the catchy song almost didn't make the record. In 2007, the then-seventeen-year-old songstress explained, "When we were picking songs for the album, I stood by this one and made sure it got recorded. I just knew there was something about it." That wasn't the whole story though: she had airbrushed the struggle when she was a teenager and with her career still nascent.
To promote the RED album, Swift held a small concert for Harvey Mudd College on October 15th, 2012. Before each song, she talked about its meaning to her, and she had this to say about 'Our Song':
"So I went to my record label, and I said to the guy at the record label, 'I really think we should put this song on the record because my friends at high school love it.' And he was like, 'Now, you can't just make all of your decisions about a very serious thing like an album based on if your high school friends like it or not.' And it ended up being our first number one at country radio so I guess you can!"
Interestingly, Swift revealed this dispute at the beginning of the RED era (2012-2014), a period that saw her in even more conflict with her label and with Scott Borchetta about the direction of her music. 
Nathan Chapman, as far as we know, supported whatever material she brought him, and was not tied to Big Machine. It's fair to assume that the 'guy at the record label' she was referring to was Borchetta because through 1989 she brought him songs as she made her albums. The man's comments reek of misogyny reserved for teenage girls who can't be 'serious' about their own dreams, assuming frivolity from a feminine girl. ~Unrelatedly~, Borchetta compared Swift to a "trophy signing" after she left his label and stated that he refused to be "subservient" to anyone at Big Machine, implying he refused to take business directives from her. And last year when Swift revealed that Borchetta was trying to stop her from performing her old music, she wrote, "The message being sent to me is very clear. Basically, be a good little girl and shut up."
Making 'You Belong With Me':
In the same Grammy Listening Session, Swift said, "I got to make my next record [Fearless], and I had a little bit more say. And so I got to use Nathan again without any conversations being had." But the conversations being had had changed topics for her second album, and in hindsight Swift having "a little bit more say" takes on a new edge.
Co-producer Nathan Chapman attended 'Anatomy of a Hit Song' circa 2010, before Swift announced Speak Now, to discuss making 'You Belong With Me' (YBWM). He discussed how Big Machine had differing expectations for Swift's sophomore sound and how that conflicted with the producers' work ethic. Over two-and-a-half-hours, Swift and Chapman had recorded most of the song, and later that day, a Big Machine employee told them, "It's not cool to take that much time for one song." Swift and Chapman had bucked the label's expectations regarding genre, as Big Machine was used to a simple, three-piece band. In response, Swift recorded four more songs that afternoon, leaving her "worn out" to the point that her management called Chapman the next day (t. 31:53-32:43).
Besides these pressures on her productivity, Swift contended with Big Machine's disapproval of the song's intro. Chapman revealed that the iconic opening with its banjo and instrumental loop were Swift's idea, which she asked him to execute. Chapman had to "remake [the intro] four or five different ways" after Big Machine shut it down, and he described Swift's subsequent discussion with her label as a "back-and-forth" (t. 16:39-16:54). Big Machine thought the intro was "really electronic" and didn't like that. Chapman expressed exhaustion from the whole debacle:
"The first version of Taylor asking for that and me sending her something on email is what ended up making the record. But it's amazing the little battles you can end up fighting with the label and different people over little parts like that. That was about two weeks on-and-off of my life spent on that intro." (t. 34:38-36:20)
Swift got what she originally wanted, but it must have come after a draining exercise in self-advocacy. In terms of her creative bandwidth, I would not be surprised if experiences like this — having to fight two-and-a-half weeks just for a song's intro — took up a significant portion of her mental energy. The anxiety of possible rejection and the mental preparations for possible conflict.
Titling Speak Now: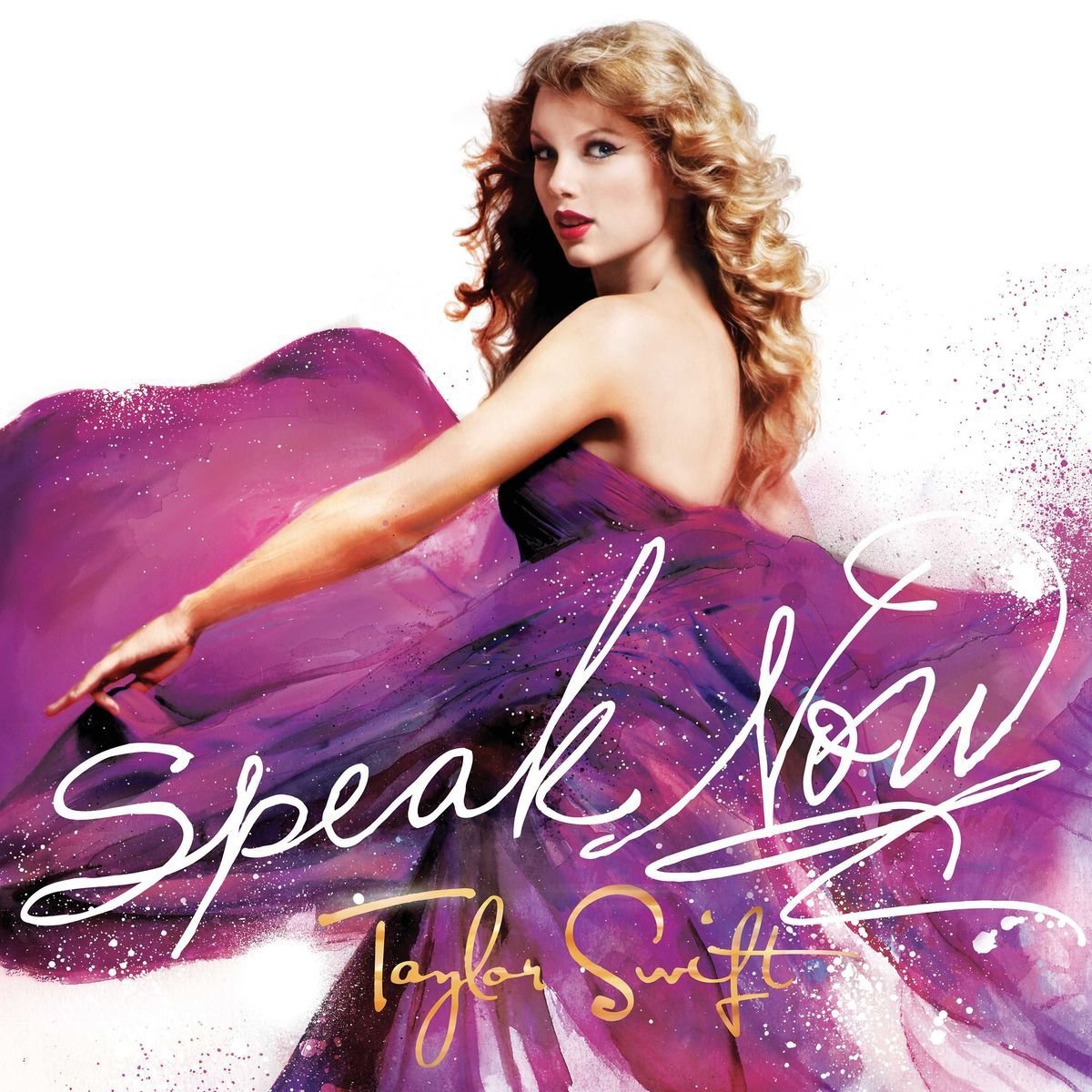 In order to address critics' skepticism regarding her songwriting, Swift wrote her third album Speak Now alone, her sole collaborator being Nathan Chapman as her co-producer. Speak Now (2010) as a project foreshadowed Swift's directness, passion, and righteousness that manifested on later albums like reputation, in her political letters, and her call-outs of the music industry's exploitative practices. But 'Speak Now' was not the original title or overarching theme.
At the beginning of the Speak Now era, Scott Borchetta revealed that Swift intended to title her third album "Enchanted." The two had met for lunch late into the album process, and Swift played him several new songs. He said, "I looked at her and I'm like, 'Taylor, this record isn't about fairy tales and high school anymore. That's not where you're at. I don't think the record should be called 'Enchanted.'" Almost immediately after this conversation, she came back with "Speak Now."
In this instance, I agree with Borchetta's input.
He never, as far as we know, made this issue into a fight. He gave her the room to process his critique and then to decide for herself how she wanted to address her art, and he did so without overstepping her creative boundaries. And his critique was not to box her into the country mold. The way he approached the title difference reveals his priorities with this particular critique in comparison to restrictions with her other albums. In a separate interview for E!Entertainment Special: Taylor Swift, Borchetta focused on Swift as a person and as an artist:
"And I said, 'We need a much stronger definition for this great work that you've done. And she takes a little walk, and she comes back. She said 'Speak Now.' And I'm like, 'Touch down! That's it. It's exactly what you're doing, you're talking about who you are right now. Perfect! Done.'"
Rather than restricting her in order to make her more palatable to country traditionalists, Borchetta encouraged Swift to consider what message she wanted to convey so she could express her art more authentically.
Notably, this meeting took place a few months after Swift had won 'Album of the Year' for Fearless at the Grammy's and had accumulated several radio hits. (The second edition of Swift's Lover diary entries places this meeting in early April 2010.) Speak Now would be her first album to sell over a million copies in the U.S. in its first week, but it never had the radio or award success like its predecessor. Speak Now is the album for the diehard fans, not for general listeners. Swift was already moving away from the mold of America's country-music-playing Sweetheart with an experimental, genre-blurring album, and that likely fed into Borchetta's financial anxiety as she went on to make RED.
When looking at his accreditation on her albums, his anxiety is clear enough. Scott Borchetta served as executive producer on Fearless; he then stepped back and let Swift and Chapman produce Speak Now without oversight. But Borchetta returned as an executive producer for RED.
Swedish Pop on RED:
Album eras tend to overlap because of the recording process and because of Swift's gradual personal and artistic changes. The Speak Now era lasted from approximately summer 2010 to summer 2012, and RED dropped on October 22nd, 2012, with the subsequent era lasting to about spring 2014. It was during the Speak Now era that she and Borchetta's differences in genre experimentation worsened, before fully diverging during the RED era as she made 1989.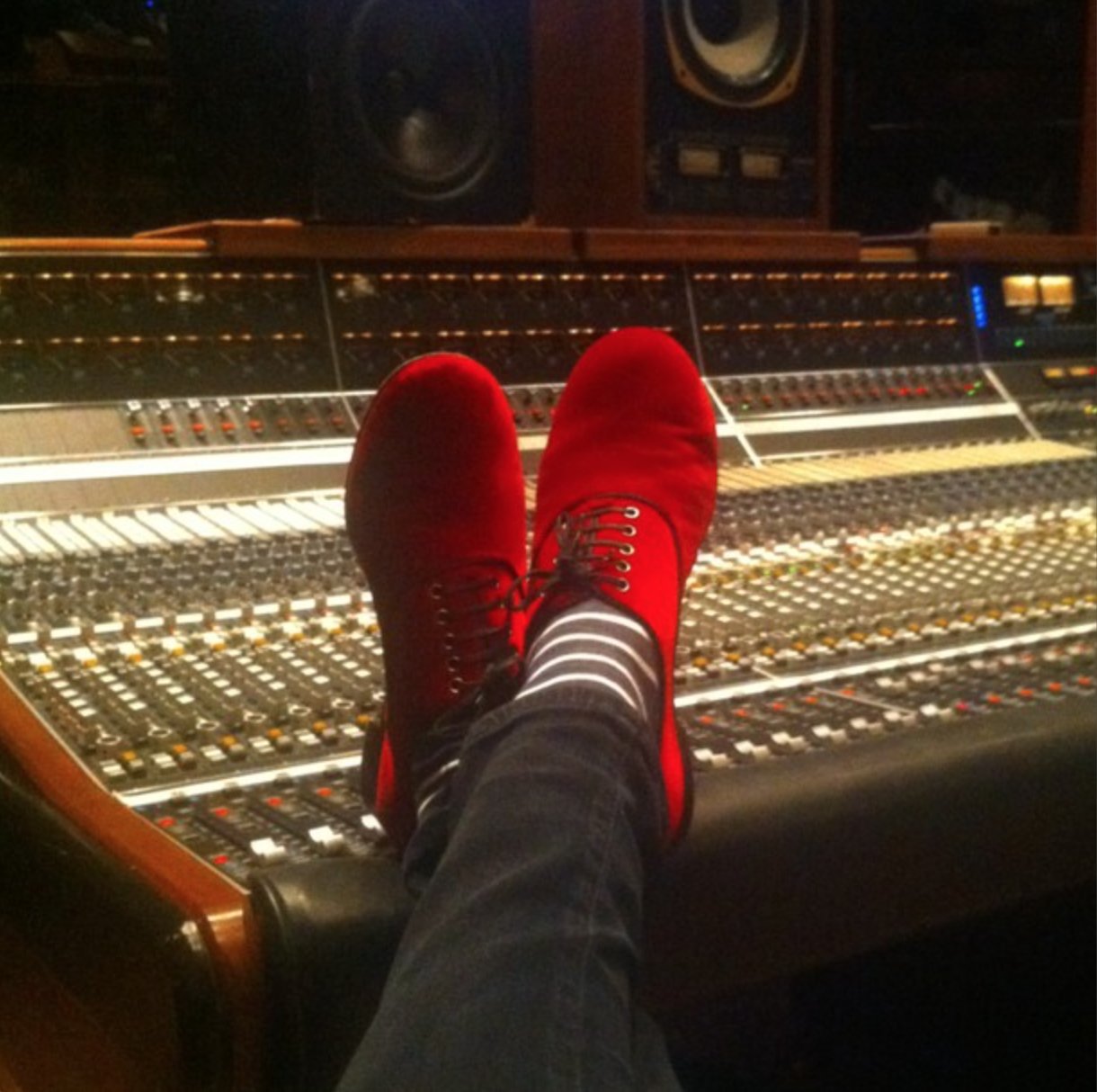 Swift started making the RED album as she had made Speak Now: writing alone and then bringing songs to Nathan Chapman to record and to co-produce them. But things began to shift as Swift noticed that the melodies she was writing were becoming poppier than ever before, and this shift eventually turned a full music-making corner with the titular song. (The first Lover journal indicates that Swift wrote 'Red' on September 7th, 2011 and recorded the demo the next day.)  In one Billboard interview, Swift explained this shift as rooted in education:
""Red" the song was a real turning point for "Red" the album. When I wrote that song my mind started wandering to all the places we could go. If I were to think outside the box enough, go in with different people, I could learn from and have what they do rub off on me as well as have what I do rub off on them."
Arguably, her biggest leaps in music came when she incorporated Swedish-engineered pop into her repertoire with the three songs 'We Are Never Ever Getting Back Together', 'I Knew You Were Trouble', and '22', all three of which became highly successful radio singles.
Swift wrote these three songs with producers Max Martin and Karl Johan 'Shellback' Schuster. The two Swedish creators are responsible for some of the biggest pop singles this century, and Swift's tutelage under them helped her mature into the seasoned pop queen she is today.
Before RED dropped, Billboard interviewed Swift and Borchetta about the album-making process. The article revealed that Swift and Martin/Shellback "completed four songs" and "the process instilled a confidence in [her] to reach out to other producers" (p. 14). RED would thus become a country album with deeply woven threads of pop and rock, a three-way sonic exploration of genre as emotion, as Swift aimed to capture the emotional turmoil of her early twenties.
Tellingly, during the Grammy Listening Session, Swift said, "We went and we did three songs, two of which were 'I Knew You Were Trouble' and 'We Are Never Ever Getting Back Together', and that was as much as I was kind of allowed to work with Max on that project." The key word here is "allowed." Big Machine restricting these collaborations is confusing because Scott Borchetta suggested Max Martin in the first place. It makes me wonder how Borchetta and the label affected RED's overall sound and which songs made the tracklist. 
Big Machine tried to change YBWM's opening because it sounded too "electronic" years earlier. In this case, it may have been a similar distrust about her musical choices and her ability to succeed if she ventured too far from country music, particularly (male-defined) traditional acoustic country. I also wouldn't be surprised if she had to fight for several songs, as Swift had to fight to include 'Our Song' on her first album. She must have lost some battles over the years, so there may be songs that she wanted to release which never saw the light of day.
In order to gain full ownership of the music she recorded while at Big Machine, Swift has started to re-record her first five albums. I've theorized for a while that she might add previously unreleased songs to the re-recorded albums, as Swift promised surprises for fans, so that fourth Martin/Shellback song might appear on the new version of RED.
Frustratingly, in that same Billboard interview Borchetta took credit for Swift collaborating with Max Martin, citing 'Red' the song as the impetus. He noted that Swift and Chapman had recorded early, unsatisfactory versions of 'Red', and Borchetta considered that it needed a Max-Martinesque "lift". Borchetta eventually called Martin after Swift agreed she needed a different producer (p. 14). In 2018, he reiterated his involvement in Swift working with Martin and Shellback (t. 12:44-13:37). 
But during the Grammy Listening Session, Swift contradicted him, mentioning that she called Max Martin herself and hosted him at her house, telling him about her fears and hopes in regards to collaborating. Martin also has no production credit on 'Red'. For that song, Swift brought on longtime country producer Dann Huff, who got co-producing credit on that song alongside her and Chapman. She released the original demo for 'Red' that she made with Chapman, and it shares many similarities with the later version that included Dann Huff. And Swift likely contacted Huff herself too, since she directly contacted her other RED producers and because she knew Dann Huff, having worked with him before she chose Chapman to produce her debut album.
This contradiction reminds me of when Swift took her music off Spotify in late 2014 and how Borchetta repeatedly claimed that it was his idea. That same year, Bloomberg reported on Swift withdrawing from Spotify, writing, "A source familiar with Swift's thinking says it was the singer's idea to pull her songs from Spotify, not Borchetta's, and that the Big Machine CEO is exaggerating his involvement because he's currently looking to sell the company for $200 million."
Even if Borchetta made the original call to Martin, or gave his number to Swift, it was Swift's creative decisions that made RED such a masterpiece. It was her business acumen that built her career, and instead of welcoming her input, acknowledging that she understood her audience better than anyone else, Big Machine instead tried to further restrict her as she moved deeper into pop.
Releasing Music in 2013: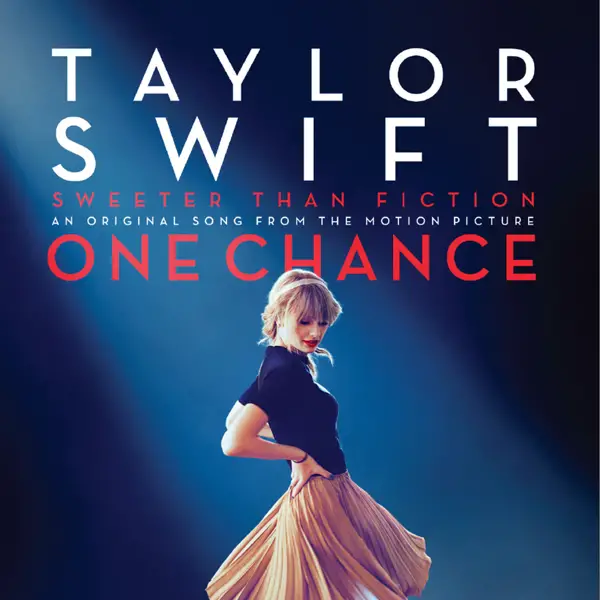 On October 23rd, 2013, Taylor Swift released 'Sweeter Than Fiction', a song she wrote specifically for the British biopic One Chance. The bubblegum pop song centered around unconditional love from the viewpoint of a steadfast partner reveling in their lover's success. 'Sweeter Than Fiction' marked her first (released) collaboration with Jack Antonoff. He has since become one of her main collaborators. After the song dropped, Swift revealed that Big Machine attempted to restrict her music releases:
"I had to fight to do this because I try to take a break in between albums and try to give people a minute to not hear me on the radio. I had to go around and ask people, 'Can I please, please put something out?' even though we're supposed to be going quiet. My management, my label were like, 'No new music until the next album comes out'. Then I saw the movie and I was like, 'I have to be a part of this'."
The label's reasoning is, again, contradictory as Big Machine never appeared to restrict Swift's non-album music before this release. During the Fearless era, she released two soundtrack singles — 'Crazier' on March 28th, 2009 and 'Today Was a Fairytale' on January 19th, 2010. She similarly contributed two songs to The Hunger Games soundtrack during the Speak Now era. She also featured on other musicians' albums throughout the years. In my opinion, the label's excuse was nothing more than that, an excuse, and possibly preemptive restrictions on Swift's musical projects because she was shifting into pop. Again, this happened during the RED era, a period that centered around Swift growing apart from Scott Borchetta as a creative consultant and becoming more private in the album-making process, cutting out her label's input.
Even though 'Sweeter Than Fiction' broke the dormancy 'rule', the song earned Swift a Golden Globe nomination and appeared to have no negative effect on her sales, as her then-upcoming album 1989 proceeded to smash records.
Transitioning Into Full Pop:
With her fifth studio album, Swift finished her transition into pop and released 1989 on October 27th, 2014. She had aimed to make a "sonically cohesive" record, co-executive producing the album with Max Martin, and had subsequently cut out Borchetta. The 1989 era included several interviews where Swift voiced her frustration towards Big Machine, asserting how her determination and creative instincts paid off. For example, Swift graced the cover of ELLE's June 2015 issue, as part of its annual 'Women in Music' issue, and she described condescending meetings led by out-of-touch business people trying to explain the success of her music to her: 
"A lot of me making this album was me going in the studio, making something I loved, and showing it to the label and getting a principle's-office discussion. Like, "Young lady, you know you're not going to sell as many albums if you're not labeled as country." I wasn't kicking and screaming, but I was very firm about the fact that to call this album a country album would be the biggest mistake. Because when you're trying to fool people, you insinuating that you think they're stupid. And insinuating that people aren't going to see through your transparent motives is the one worst mistake you can make as an artist who is supposed to respect their fans. That was my argument." (p. 224)
That 'young lady' makes my skin crawl as it assumes a difference in power due to age and gender. It infantilizes a legal adult who had proven her worth, her skill, and her grasp of the industry for the past four albums. It also reminds of her comment about pitching 'Our Song' to Big Machine and its response: "Now, you can't just make all of your decisions about a very serious thing like an album based on if your high school friends like it or not." 
Overall, this interview reveals two major themes of conflict that shaped the making of 1989 and its subsequent era: the theme of artistic intuition against marketing know-it-alls, and implicitly, the theme of dismissing a woman because of her gender and youth; dismissing her love for a genre associated with women, feminine expression, and with being beloved by teenage girls.
In other interviews, Swift referenced conflict with Big Machine because Borchetta disagreed on her goal for 'sonic cohesiveness' and because the label had differing views on how to market the album. Rolling Stone reported, "When she first turned in the record, she says the head of her label, Scott Borchetta, told her, 'This is extraordinary – it's the best album you've ever done. Can you just give me three country songs?'" The label wanted a pop album with country window dressings so they could promote 1989 to Swift's two primary genres. 
Borchetta's request for three country songs is reminiscent of restricting Swift to three songs with Martin, that is to say restricting her to only three pure pop songs, except in the reverse direction. From an outsider's perspective, these obsessions with song count in terms of genre come across as cheap attempts to appeal to the country community, ignoring the fact that country purists had issues with Swift since she released her debut album and that Swift's core audience always accepted her musical experiments. Borchetta was willing to sacrifice an album's body for tracklist scoring, ignoring that RED saw some of its biggest radio and cultural success with its pop singles.
Swift subsequently denounced these ideas as inauthentic and hollow. For example, she told Billboard in late 2014: "[I]t felt disingenuous to try to exploit two genres when your album falls in only one. I never want to pull the wool over people's eyes, because people are so much smarter than a lot of marketing professionals give them credit for." Authenticity between Swift and her fans remains a core part of that relationship in her life, and it has come up repeatedly the past year-and-a-half as Swift has publicly fought Big Machine, Borchetta, and Scooter Braun over their distortions of her legacy.
Unsurprisingly, in 2014, Swift also took on Spotify and the dangers of streaming multiple times, and the following year, she called out Apple Music for its potential harm to creators with its new subscription plan. Swift may be a good businesswoman, who knows how to market her work, but at the end of the day, she is a creator who strives to better her industry for those less privileged than her. Because of Big Machine, she knew all too well the importance of ensuring protections for creators from the greed of business heads.
In addition, misogyny permeates both the communities of country and pop music, though in different ways. With country music, critics questioned Swift's value to the genre because she had pop and rock elements from her debut album and because she wrote from a teenager's perspective, even downplaying her skills as a songwriter to the point that she wrote Speak Now alone to prove she didn't just twiddle her thumbs in songwriting sessions. People often dismiss pop music for being silly, lacking depth, and for its glitziness as if glitter equals shallow. In terms of the gender politics at Big Machine, it's hard to rule out the associations with pop music, its historic derision because of its predominantly female fan bases and female artists. But Swift still found herself resonating with pop music, as she spent more than a year working on making 1989 without fully realizing that she had been making '80s synth-pop music.
In her 2015 ELLE interview, she cites the night that she lost the Grammy for 'Album of the Year' for RED as the turning point in making 1989. That night in early 2014 included four of her friends checking in on Swift and Swift then requesting them to come over as she needed the company. These friends also happened to be her backup singers, a female quarter known as The Starlights, who have continued to tour and perform with Swift until the pandemic. Swift played for them one of her new songs, and The Starlights pointed out the "'80s sounds" on the song. That input helped Swift to realize the direction of her music and hardened her resolve to keep running with this genre she had been simmering in throughout 2013 (p. 196). As she recounted in the Grammy Listening Sessions: "I went to bed and I woke up at four in the morning like, 'It's called 1989. I've been making '80s pop, I'm just gonna do that. I'm calling it a pop record. I am not listening to anyone at my record label. I'm starting tomorrow."
In the same breath, Swift also mentioned that, "I got not a few, I got like a dozen sit-downs over the music that I made for this album[.]"
With all of that in mind, the 1989 era saw Swift embracing the feminist label, explaining feminism when asked about it on talk shows, and uplifting various women in her industry, reveling in the profound love she had discovered when she found sisterhood. Swift asserted how important women were to her making 1989 when she accepted 'Female Artist of the Year' at the 2016 iHeartRadio Awards:
"And the decision to make a pop album was not made in a conference room at a record label. Those decisions were made in my kitchen, with my girlfriends, and the women in my life. And so, I want to thank my friends, you guys were always there when I had questions, 'Do you like this song? Is this the right direction to go in?' They were the ones who reinforced me and said, 'You're doing the right thing, always follow that.'"
From this statement, it's fair to infer that one reason Swift felt so assured in her instincts and so assured to stand up to Big Machine and its dozen sit-downs was because of her supportive friendships. Swift has described this period in her life as the first time she had many close female friends, having finally broken away from that awkward, bullied girl she had been in childhood.
1989 as an album, when considering the circumstances of its birth, marks Swift's first deliberate steps into the politics of labor rights and feminist empowerment. And that step partially came from her putting her foot down on three country songs.
Shake It Off's Genre Purity:
Relatedly, Borchetta wanted Swift to alter the sound for work she already completed when she showed him 1989. In a different interview where she mentioned that Borchetta requested three country songs, she added that he said, "Can we put a fiddle on 'Shake it Off'?". So not only did Borchetta want her to diversify her genres in order to appeal to two markets, he wanted to dilute the genre of her pop songs. Knowing this, I wonder if his focus on appealing to country listeners might have affected the instrumentation on her RED pop songs. 'We Are Never Ever Getting Back Together' and '22' both had country twang in her vocalizations and were driven by acoustic guitar. Did Swift have to limit her exploration of pop music not only with individual songs but also with specific instruments while making RED? We can't know as of right now, but it's something that journalists should consider after Swift releases her re-recorded material. Journalists need to start reviewing Swift's history with Big Machine now since Swifties like me don't have the in to ask her these questions from deep in her history.
Framing 1989's Cover As Ambiguous: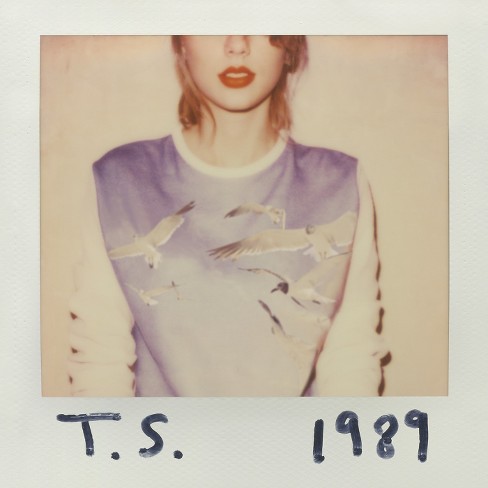 Finally, instead of talking about her music, here I will talk about the time Swift and Big Machine fought over the visual presentation of her pop music. For the most part, the visuals of the 1989 era included a specific aesthetic of red lipstick, crop tops, skirts, and high heels and a carefully curated bob, the whole presentation reminiscent of Madonna's 'Like a Virgin' music video. But the album cover instead has Swift in a sweater covered in seagulls, the upper half of her face cut off, and nothing visible below the shirt. Her then-new haircut can barely be seen as she tied it back. The framing prevents people from seeing Swift's body and almost androgynizes her, besides the lipstick and slight appearance of her breasts beneath the shirt. Overall, this album cover dissuades people from pressing a male gaze on Swift, who had been struggling with slutshaming over the preceding two years as well as scrutiny over her body her entire career. She also refrained from putting her name on the cover, instead using handwritten initials, almost refuting the celebrity persona that had been forced onto her. Everyone knew 'Taylor Swift' via headlines so with this cover Swift went back to basics: her initials and her birth year, written in her hand and not by a judgemental person with a keyboard.
Because Swift sidestepped the trappings of celebrity image and female objectification for this cover, Big Machine assumed a parental role, with Swift recounting being 'lectured' to for ELLE in that same 2015 interview:
"I got really, really lectured about not putting my name on the title on the front of the album cover—that was fun. And then it was suggested to me that we use a different picture for the album cover because, they kept saying, "We need eyes, lips, hair on an album cover. You know no one's going to know who this is." And I was like, "That's the point. We're starting over." Also, the reason I didn't put my full face on the cover is because I didn't want people to be able to diagnose the emotional DNA of this album before it came out. If I'm smiling, it's a happy record; if I'm frowning, it's a sad record. I wanted people to be able to detect no emotion on my face. It was just taken on this '80s Polaroid camera that I have."
Glimmers of Swift's reasoning for this design appear throughout several of her album covers before and after 1989. With RED she looks downward, her face shadowed, obscuring her expression. That album explores the numerous emotions she felt as a young woman having gotten out of a toxic relationship. Similarly, 1989 deals with Swift processing an unstable relationship while in the public eye. The echoes between these two album covers further make sense as Swift used photographer Sarah Barlow for both RED and 1989.
And none of her albums since Lover have included her name on the front, and starting with folklore, she has abandoned putting a title on the cover altogether. Swift has been redefining and re-understanding herself with each album, and with Lover, she has decided that love and writing define her. For the folklore cover, she practically hides amongst the trees in the backdrop, and for the evermore cover, Swift can only be seen from the back, facing towards the folklorian woods. Swift has given up the pop spectacle and her attempts to win the public's adoration like she tried during the 1989 era.
With the benefit of hindsight, Swift clearly shattered Big Machine's expectations, as 1989 went on to become one of the most significant albums of the past decade. And the album cover's mystique made it ideal for the Internet's memetic nature. In 2015, Polaroid CEO Scott Hardy even attributed some of the camera's rise in sales and popularity to Swift's album cover and subsequent marketing, as deluxe versions of the album included Polaroid pictures.
It turns out an artist doesn't always need to sell her image — compressed into a face and a body — in order to capture the public's interest.
An Unfortunate Possible Addition?:
I promised nine examples of Big Machine interfering with Swift's artistry, but I am including this tenth case, as I believe that it falls into the same category as everything else. I just don't have confirmation via a direct reference to Scott Borchetta or to Big Machine. 
While doing research for a separate Swiftian idea, I discovered a reference to Swift struggling to release 'Love Story'. That tidbit jolted me into a deep dive, as I had no memory of such a thing being discussed in the fandom. Some Googling led me to an interview she did for 60 Minutes in late November 2011:
"Taylor Swift: I had to fight for that song. Because when I first played it for, you know, my family, and a few people — they were just sort of like, ['Hmmm'].

[Interviewer]: But you believed in it. You trust yourself.

Taylor Swift: Yeah, it's almost more fun that way when — when you have something to prove."
Swift never alludes directly to her label, but I believe that those "few people" include Scott Borchetta. As I mentioned earlier, Swift tended to play new material for him throughout the album-making process. There also exists a long gap between when she wrote 'Love Story' and when she recorded it that seems contradictory when considering her recording timeline. While Swift has sometimes put songs on hold, leaving some unrecorded for years, as a rule she tends to record not long after finishing a song. And this rule applies doubly so to songs that strike her as especially important, as 'Love Story' did.
In a 2009 interview with Country Weekly, Swift mentioned that she wrote 'Love Story' a few weeks before she wrote 'White Horse' (p. 21). The second edition of the Lover diaries revealed that Swift wrote 'White Horse' sometime in December 2006, so she likely wrote 'Love Story' in mid-autumn that same year. She would not record 'Love Story' until March 2008, something that she characterized as being "very, very last minute" in the album-making process. From what we know about Swift's release history, especially regarding her lead singles and her assuredness in her instincts for choosing them, her comment from 60 Minutes indicates that the "fight" for 'Love Story' included professional hurdles. And that even being possible just boggles my mind because 'Love Story', like its predecessor 'Our Song', breathed life into the storytelling element of country music. I still remember how I felt when I first listened to that song, the exhilaration and adoration for Swift's creative spin on the Shakespeare tragedy. The song encapsulates in so many ways why Swift is the successful musician that she is today and had the potential to be since she released her debut single.
The trajectory of Swift's career cannot be understood without 'Love Story' as that song propelled her onto the international stage. Since its release in 2008, the song has gone to become number one in country and pop radio, as well as becoming one of the best-selling singles of all time. It is one of the definitive songs of the late 2000s. If we almost missed out on it, then I wonder what other potentially great songs never left the Big Machine vault.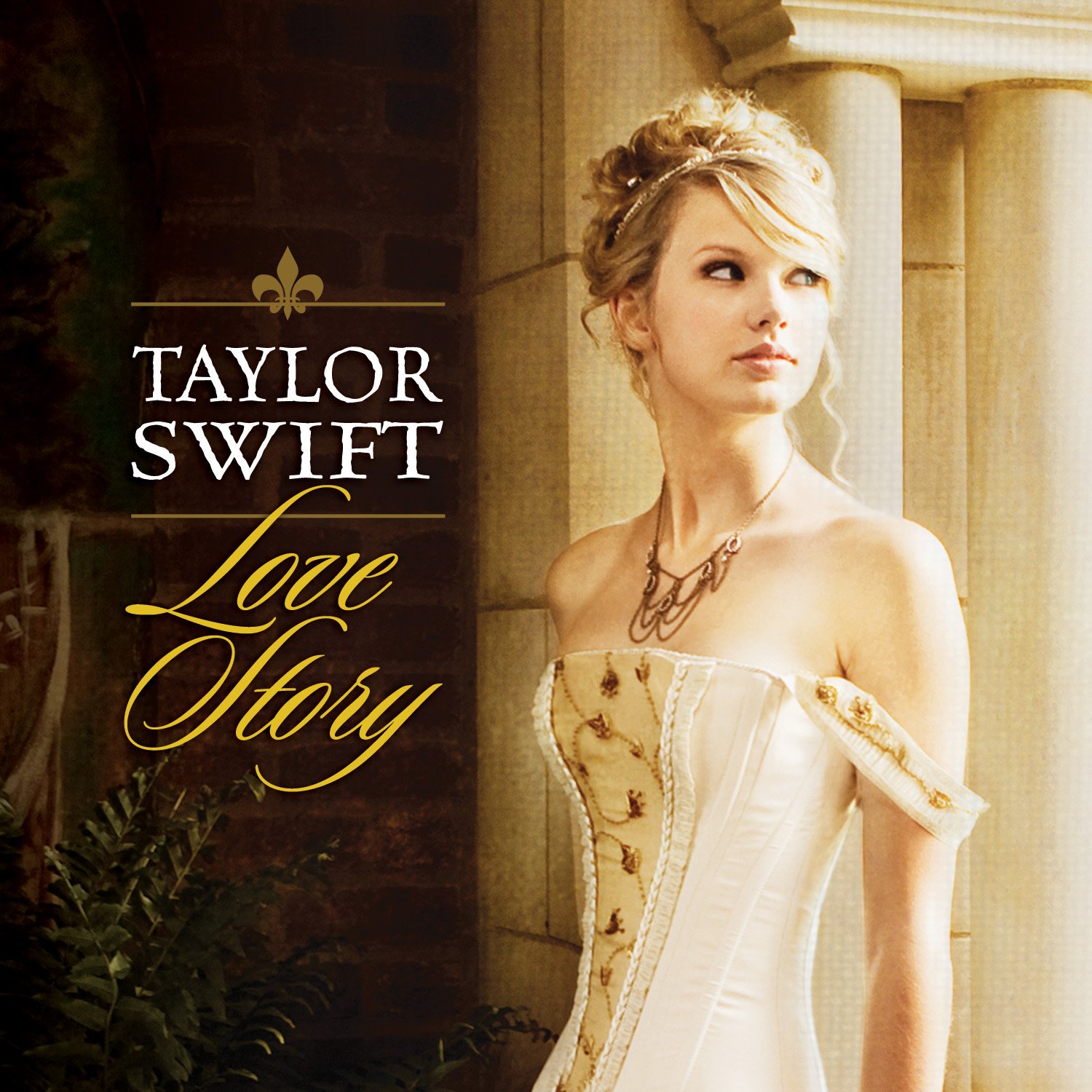 ~
With all of that in mind, I am even more excited and intrigued to hear Swift's re-record albums, preparing myself for surprises that will have me reevaluating music I've known by heart for years. It's time for Taylor Swift's first six albums to begin again!
Images courtesy of Taylor Swift, Big Machine Records, and Film Magic
Have strong thoughts about this piece you need to share? Or maybe there's something else on your mind you're wanting to talk about with fellow Fandomentals? Head on over to our Community server to join in the conversation!