The Internet Archive stands as one of the most interesting and most democratic websites, and it's also the cure for corona-caused ennui. As the name implies, it's an archive of the Internet. But more specifically it's saved versions of websites, dead and alive, and any type of media you can think of! I've certainly whiled away the hours scrolling through its collections of digitized books and uploaded videos. (These include movies, TV episodes, and YouTube videos.) Most of this media you can view immediately, but some books can only be "checked out" with an account, akin to a bricks-and-mortar library. Here are five types of unexpected media you can peruse as we wait out this quarantine, as well as some media I'll be checking out, should you want a starting point.
Nerdy Nonfiction:
As any nerd knows, a huge part of culture is critical analysis; seeking to understand a work, its origins, and what that means for society. All those Tumblr meta posts? Yes, they can be turned into full-length books! Legions of nerds have examined the lives of cultural giants and the background behind influential media. Often, the behind-the-scenes story is as entertaining as the product it created!
Recommendations:
Classic Comics:
Getting into comics can be intimidating — issues that run into the hundreds on top of contradictory storylines and characters. But it helps to start at the beginning, reading a few early issues to test things out. Read some early Disney, D.C. and Marvel, and manga; free from commitment and from gross fanboys invalidating your existence.
Recommendations: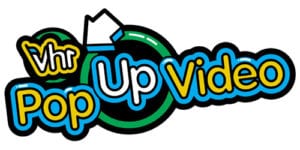 Back in the 90s, VH1 aired a show called Pop Up Video: collections of music videos littered with fun facts and puns, the information conveyed through energetic pop-up bubbles. There was a brief revival in 2011, and with over three hundred videos, this iteration covers swaths of modern pop culture. So sit back, click on that playlist, and stock up on film-based trivia about your favorite singers!
Recommendations:
Tik Tok, Kesha (2009)
Our Song, Taylor Swift (2007)
So Yesterday, Hilary Duff (2003)
Nostalgic Young Adult Fiction:
In these quiet, trying times, it's important to reflect on who we are and how we got here, as well as to practice self-care. If you're like me, as a kid you probably read dozens of yellowed YA paperbacks that you bought for almost nothing at dusty used bookstores. Go back to those first loves and cuddle up with a stack of Nancy Drew's, Magic Tree House, and more (preferably in a blanket fort). And also check out those picture books you loved as a kid but are boxed-up somewhere in your parents' basement right now.
Recommendations:
Pulp Magazines:
Old literary magazines, especially the cheap pulps, are like surprise boxes of storytelling. Some good, some bad, some life affirming. It's fascinating to see themes of social justice and generic tropes in their infancy, coalescing into the writing styles we know today. And if nothing else, you can get a slightly misandric laugh at how male-gaze-y pulp covers can be.
Recommendations:
~
Images courtesy of the Internet Archive and VH1