For weeks, the world held its collective breath as we waited for the newest release from the madmen (and goblins) at Beadle & Grimm's Pandemonium Warehouse. Then, they teased a mysterious box that contained their newest Platinum Edition…which turned out to be a fun April Fool's gag: Schrodinger's Cat Platinum Edition. But underneath that gag was an actual release, the Baldur's Gate Descent Into Avernus: Silver Edition. They released a very punk rock release announcement shortly thereafter:
The new box will, for the first time, revisit a previous release by the Pandemonium Warehouse, 2019's Descent Into Avernus: Platinum Edition (which you can learn more about here). It's also their second Silver edition, after Ghosts of Saltmarsh: Sinister Silver Edition released in early 2019.
We sat down with the Beadle & Grimm Brain Trust (patent pending) to learn all about the new box and satisfy your, and our, curiosity. Plus, we had to check in on the goblins.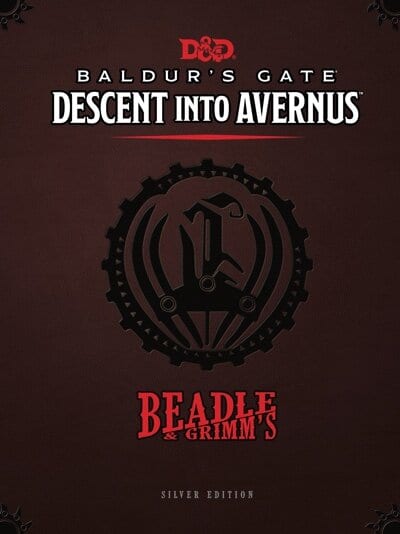 Fandomentals: This is the first time you've "double dipped" and revisited a previous release in a different form. Why Avernus?

Beadle & Grimm's: We sold out of the Platinum version faster than expected, and we think there's still some DMs who missed out on the Platinum box and would like a Silver. Of course there's no way for us to to know for sure. But we're confident that when social distancing subsides, the in-person D&D games will be back with a vengeance, and DMs are going to want to be prepared. We will gather to…game…again (sorry, getting a little choked up).
Our goal from the beginning has been to be able to offer multiple tier boxes right from the start, but being such a small and new company, we haven't had the experience, bandwidth, or resources to be able to do that. We're hoping that changes very soon.

What's the difference between a Silver Edition (like Ghosts of Saltmarsh) and the new Gold Edition (Eberron)?
Well, our goal is to pack as much value into every box as possible, at all levels. So while the Eberron box was about $75 more than the Saltmarsh box, we like to think that the difference in the actual box content value was much higher. One of the main differences in those two particular boxes was the higher number of battle maps in the Eberron Box – although every box will be unique to the demands of that particular campaign, so what we did in this Silver box may not be what we do in a future Silver box.

What is the goal of the Silver Edition of Descent Into Avernus?
The same as all of our editions. To provide the DM with the tools, props, and materials to create a kick-ass immersive campaign for their players. We're hoping some D&D groups that couldn't afford the Platinum box will be able to swing this one and more and more players get introduced to the B&G experience.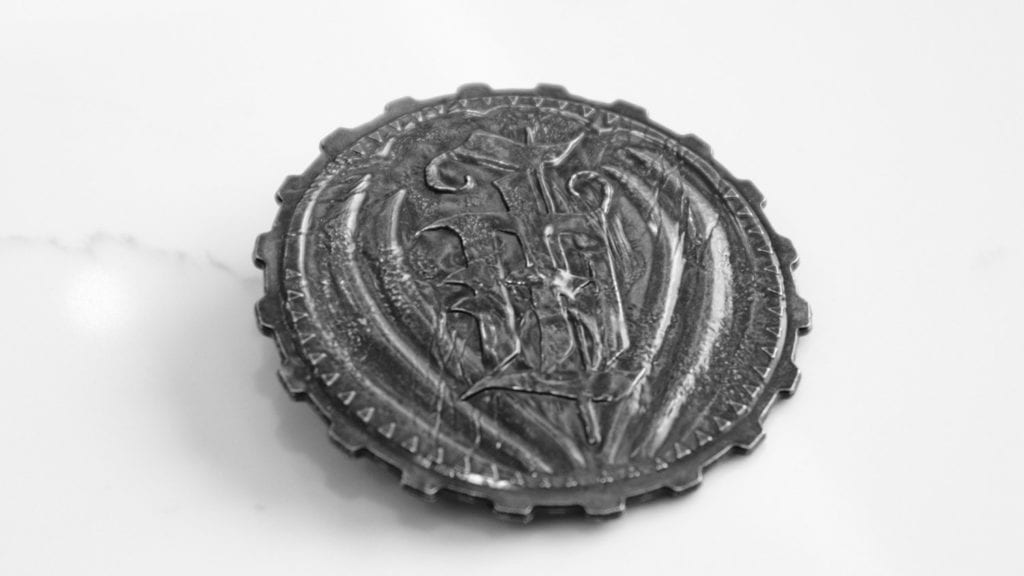 Will it heavily differ from the Platinum Edition?
Why thank you for asking. You can see the complete list of contents at beadleandgrimms.com. Please check it out.

How did you decide what did and didn't make the cut from the Platinum Edition?
Death match. In a cage. Bare-knuckled. And also… what could fit in the smaller box.

Is there anything new?
The box itself is different. The introductory letter with list of contents is, of course, adjusted. And it radiates Evocation magic, instead of Necromancy magic. Other than that, no. We wouldn't want our Platinum box buyers to feel like they missed out on something.
About how many will be available?
1,000. But this isn't a 'limited run' product. So if the demand is there, we reserve the right to drive the production Goblins back to the assembly lines.

The "Avernus" DM's screen from the Platinum Edition makes it's return in the new box.Will there be a similar release for, say, Waterdeep Dragon Heist?
Ever? Like, for millennia? Hard to say, but anything is possible. If people want it, they should let us know!
Do you think it will at all be affected by the Coronavirus?
Can anything be accurately predicted with this situation? This box could definitely be affected. But as I said earlier – this will pass – people will gather to game again – we would be thrilled to give them something to prepare and get excited about for when that day comes.

How are the Goblins handling social distancing?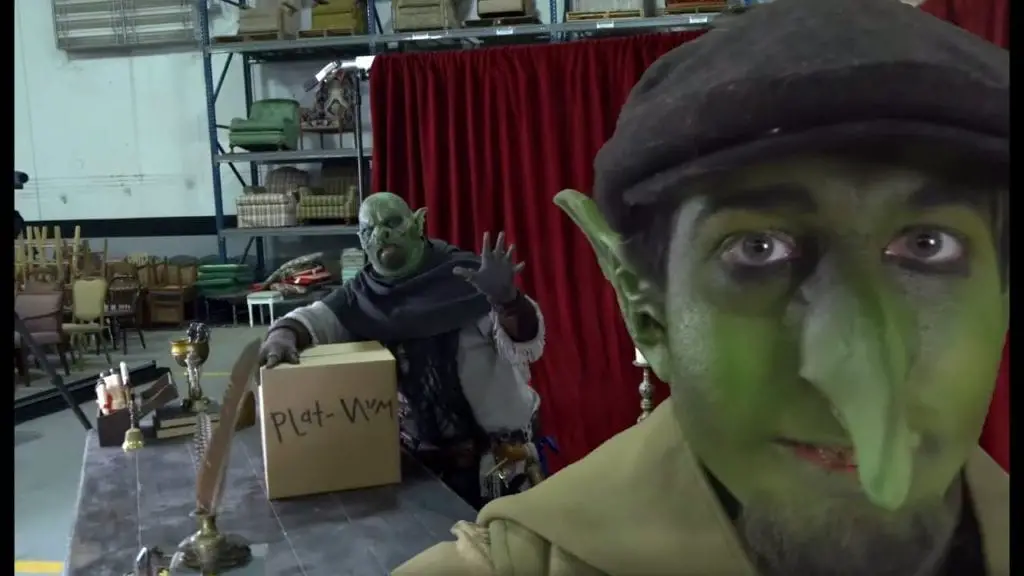 The only thing the Goblins cherish more than sadistic cudgelings is self-preservation. The Marketing Goblins are as useful as ever working from home (not at all) and the Production Goblins have been remarkably good about keeping their 6' distance on the assembly line, and, at the end of their shifts, retiring to their hovels to binge-watch Critical Role.
You can get a real good look at the new release on the Beadle & Grimm's website, where they have samples of the maps, handouts, encounter cards, and more that will be included in the
Silver
edition. Pre-orders for the 
Descent Into Avernus: Silver Edition 
are currently
live
, with the entire kit n' kaboodle (including the entire
D&D 
module, a soul coin, and enough maps to choke a balor) going for $175. And if you're nice, they might even toss in a Schrodinger's Cat shirt!
Images via Beadle & Grimm's