Now you might ask "why are you recommending party games when we're in a panorama?!" You are right, it's still unsafe in a lot of places to have big parties with lots of people but these games were chosen specifically because they're fun to play with just two or three players!
These games range in type and playability so there's a game here for everyone! Below are Dan and I's recommendations for five different party games you don't actually need a party to play.
Our first pick is actually from a line of games we've reviewed before. The Exit game series from Thames and Kosmos are "escape rooms in a box " meant to be played at home.
One to four players find themselves in a story. Here a robbery has taken place while the player(s) traveled down the Mississippi River on a steamboat. The team of investigators must find the culprit before the riverboat docks in New Orleans and the thief escapes! As players work through the puzzles and riddles, they'll unlock more parts of the story and in this case find the thief.
What's fun about these games is that they require changing the materials provided to actually solve the puzzles. Folding, cutting, labeling, and otherwise transforming the game pieces are a required part of the process. The Kosmos Helper mobile App also provides animated explanations and other features like a soundtrack and timer. However each game is only playable once. Fortunately there's multiple options in the series so you won't run out of party games or fun.
Exit: Theft on the Mississippi is available from Thames and Kosmos for $14.95.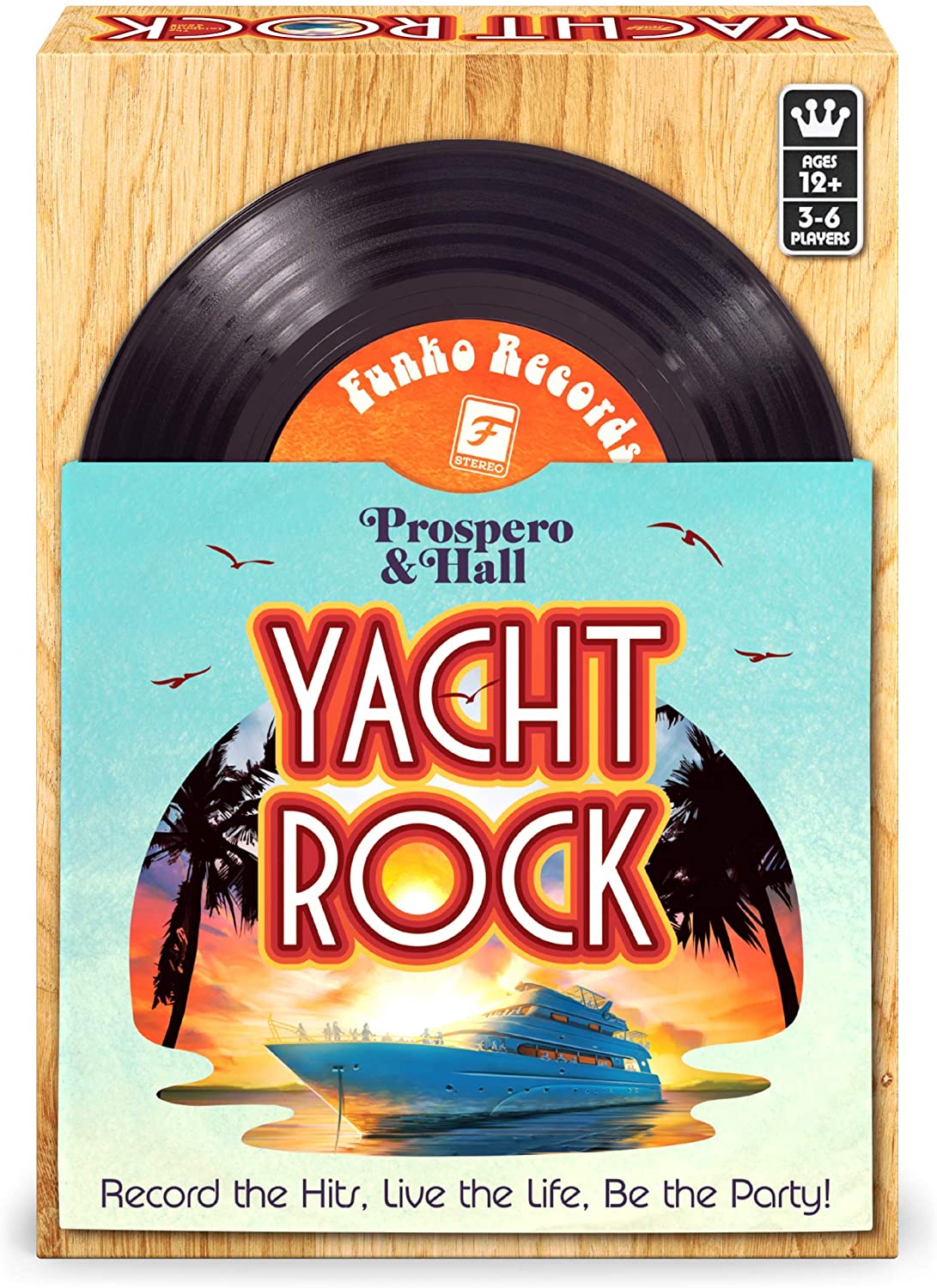 Our next pick is from Funko Games. Yacht Rock has players creating the best combination of clothing and music styles on cards to help scorer points. Players also record singles and attend schmoozy parties to make connects all in SoCal during the 1970s. The games are just three rounds so the play is quick, fun, and accessible to all. Collecting colored sets of clothing and working with or against other players to create hit singles is entertaining.
Once the sets are created, it's party time and then you get more points at those parties. This is the type of party game perfect for people who get stressed out by games where everything moves way too quickly and you end up yelling at the board or each other. Instead Yacht Rock is casual and chill, precisely what we need these days.
Yacht Rock is available on Amazon for $10.14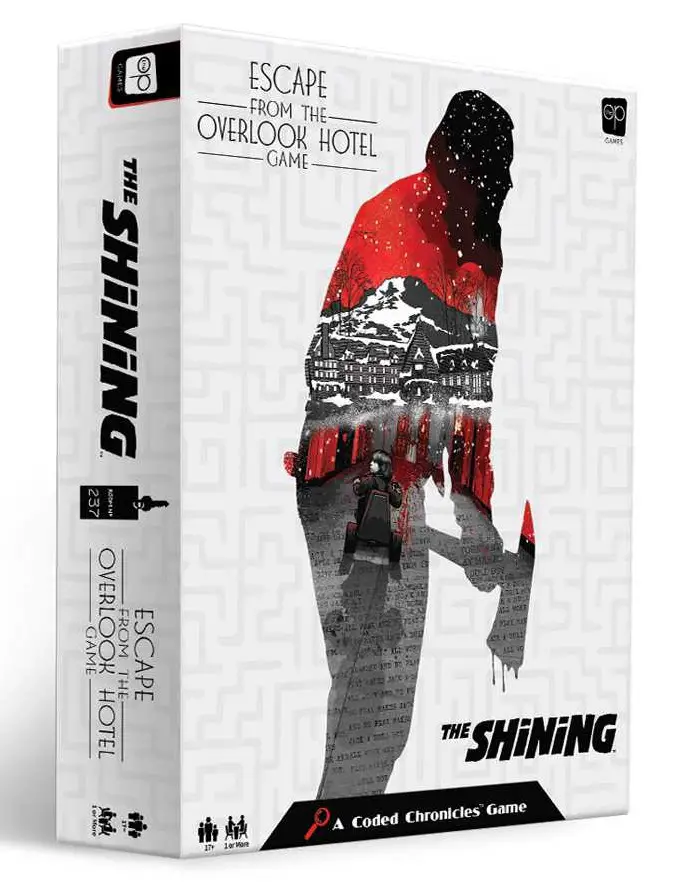 My third pick is also an escape room game, I just love them so much! This one is from The op and can be played alone if you want your own party, but is more fun with multiple players. Take on the roles of Wendy and Danny to work together to get the heck out of the Overlook Hotel! Players solve challenging puzzles but must stay aware of Jack and the hotel trying to keep the player captive. For obvious reasons this game is definitely for older players but is fine for anyone who has watched the film.
What's cool about this game is it can be split into two different playing sessions because the game itself is made up of two acts, taking about 90 minutes to two hours to complete depending on how long you take. Just like an in-person escape room game, it's very interactive and you really do have to work through the various rooms on the map to win making it super entertaining. Why not watch the film and play this for your own movie and party game night?
The Shining: Escape from the Overlook Hotel is available at The Op for $29.99, as well as Amazon.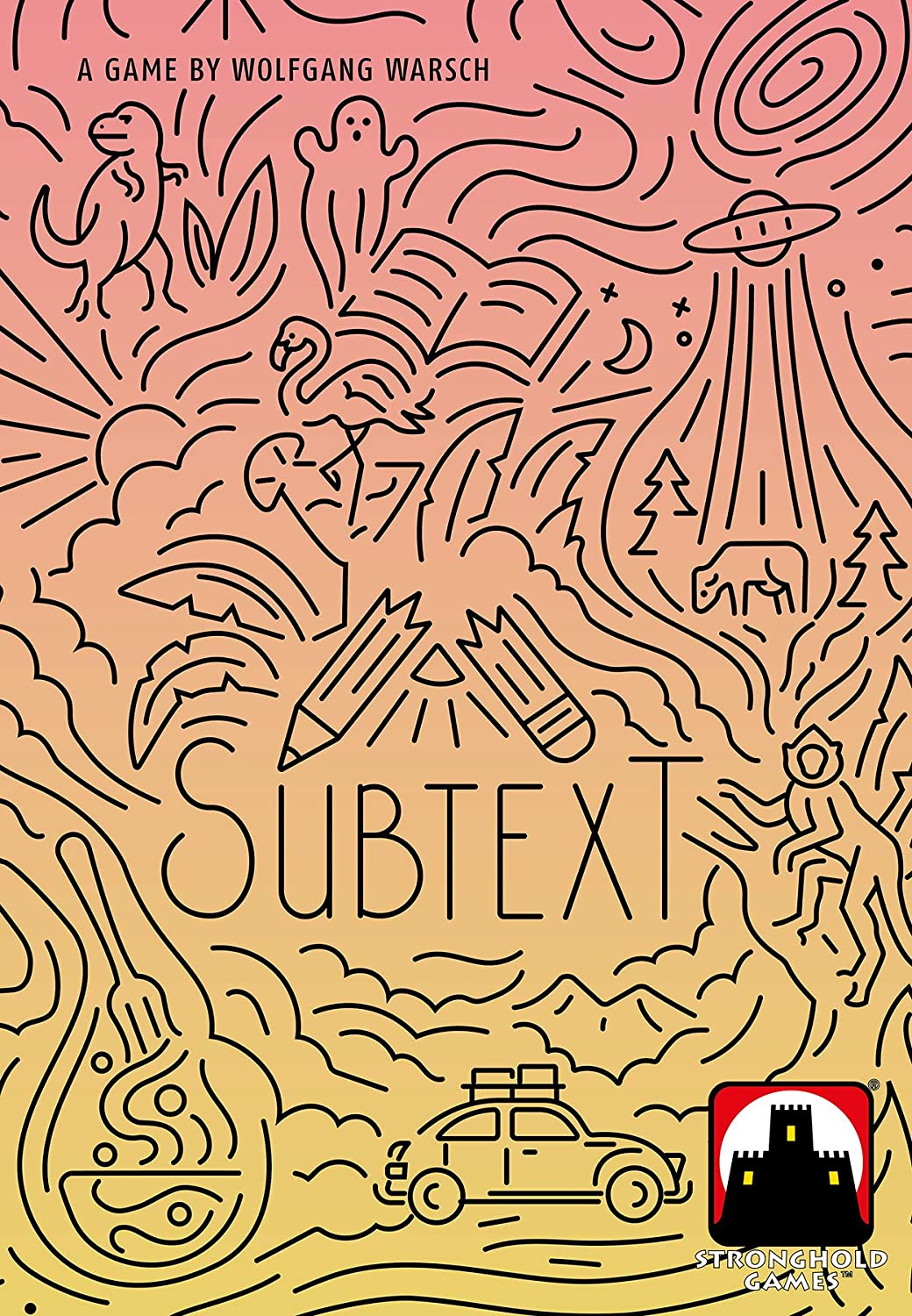 Subtext is a game from Stronghold Games which mixes elements of other drawing party games with deduction. Players are all given a word by the dealer, and one of them has the same word as the dealer. Nobody actually knows what the dealer has, and the dealer doesn't know who their partner is. Then they each draw a word, with the dealer hoping to find their match by similar drawing. The trick being to make the drawing work without giving too much away. Points are awarded based on accuracy of guessing, with the "mystery pair" hoping to identify the word and each other but not anyone else.
The beauty of Subtext is that it effortlessly merges two incredibly popular genres of party game and creates something really fun and creative. Sometimes the way people interpret prompts can really vary, so it's not always easy to get the match up right. The scoring system is also pretty fair and even "bad" players can still make a good show of things as time goes by.
You can pick up Subtext on Amazon.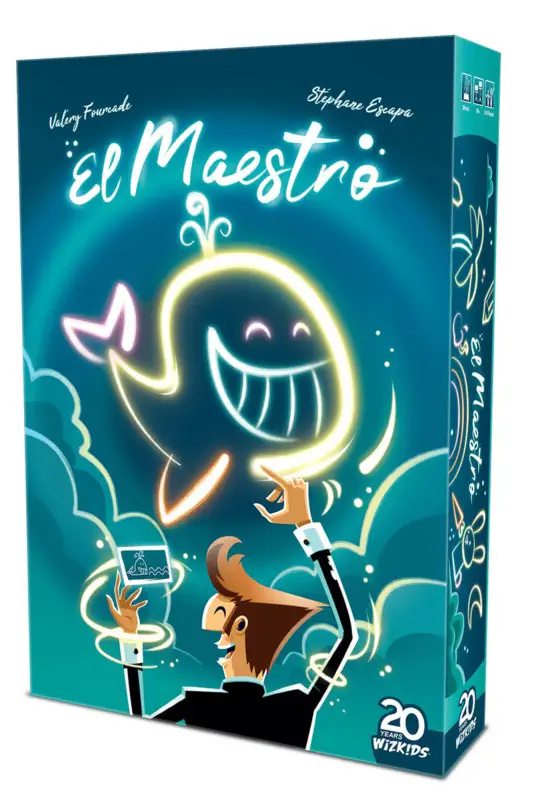 Another twist on drawing games, El Maestro challenges players to draw out clues for people to guess but in the air. The merging of charades with Pictionary is inspired and also lends itself naturally to the theme since players inevitably start waving their hands around like a conductor once things go on long enough. The prompts range in difficulty and are usually made of simple shapes that must be formed (there's even a little lectern to stand behind while conducting that keeps the prompts secret.) The easier speaking mode is more laid back, but once you're experienced you can go into "silent" mode when the only way to identify where different shapes go is to follow the conductor's specific hand signals. It's a surprising challenge for all involved, but it's a great physical game to play. It also lends itself quite well to Zoom play thanks to the over the top nature of the movements.
You can pick up El Maestro at the Wizkids shop or on Amazon.
Images courtesy of the respective companies.
Have strong thoughts about this piece you need to share? Or maybe there's something else on your mind you're wanting to talk about with fellow Fandomentals? Head on over to our Community server to join in the conversation!