With Season 16 of Murdoch Mysteries finishing its run this week, we were really excited to get a chance to ask lead Yannick Bisson about his experiences playing Detective William Murdoch on the show.
(American viewers can catch episodes too on Ovation.)
Over the course of 264 episodes, Bisson has portrayed Detective William Murdoch who solves crimes in the Toronto of the late 19th and early 20th centuries. Episodes have included an amazing number of anachronistic technology and inventions along with numerous famous figures of history as guest characters, but with the unique Murdoch Mysteries twist. Viewers have seen Murdoch solve hundreds of crimes while tackling a number of social issues and dicey situations.
In its 16th season, Murdoch and Dr. Ogden are continuing their journey of being parents to little Susannah with the usual hijinks going on around them. Bisson also directed the third and fourth episodes of this season with Rudyard Kipling, Lucy Maud Montgomery, and Edith Wharton all appearing in episode 3. Since this interview occurred before the season finale, there are no spoilers!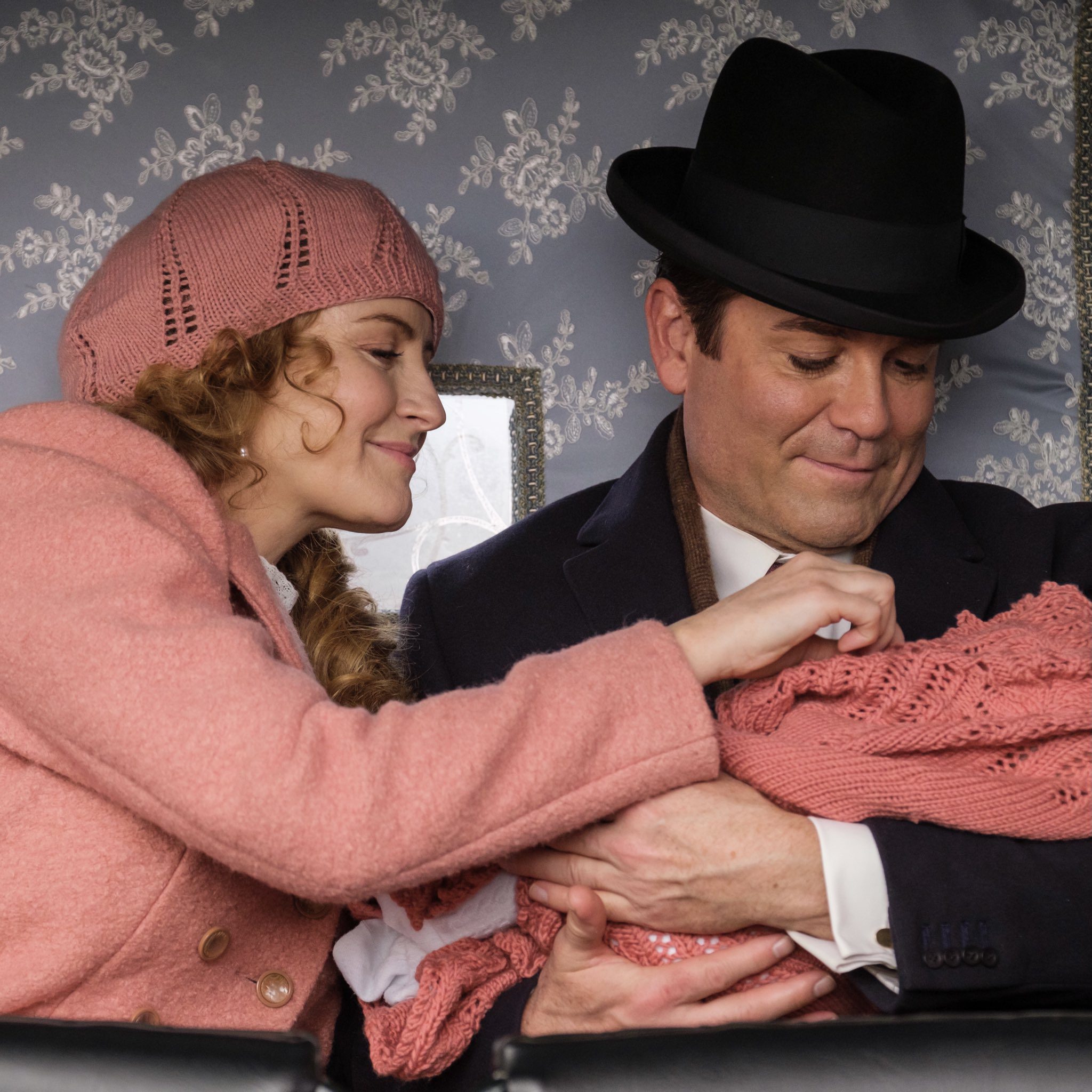 ---
FM: Murdoch Mysteries is airing its 16th season this year! In an environment when many shows are
cancelled early on, how does it feel to still be solving crime in Toronto?
YB: In the early days I fully expected that the show would have the usual trajectory of one or two seasons, waver due to lack of support, and end in the usual way; be shuffled around the schedule and fully dilute the ratings in order to cancel and put something else in place. Two seasons did pass, and then three and four. Finally, during season 5 the word came down. We were being canceled. At this point I knew something wasn't right. We had a loyal following and not just domestically. It was upsetting to say the least. Enter CBC to the rescue and the rest is history (ahem). Suffice it to say that I have run out of plan Bs for what to do when the show ends. It's an incredible thing. Rare air indeed.
FM: What do you think keeps the show fresh each season?
YB: One of the benefits of doing a period project is that you have every single day of history on your side. Having built our world correctly, incorporating just enough of the fantastical and humor, we are able to benefit from any historical event or person that just might have traveled through Victorian era Toronto.
FM: You've gotten a chance to work with so many great guest actors playing various historical
figures. Is there anyone that you want to work with that hasn't been on the show yet? Or a
historical figure you'd love to see next season?
YB: It's been a treat to learn about so many historical figures let alone play along side them! There have been many now. Part of my job is to direct so I have a special fondness for the characters I was able to introduce to the Murdoch world. People like Bat Masterson, Butch and Sundance, Charlie Chaplin, Stan Laurel and a very young Buster Keaton. The trick is to humanize these people, it can be tough when they have such a strong preexisting aura. The writers do an amazing job of setting us up for success.
FM: Is there anything that you'd like Murdoch to invent that hasn't made it into the show yet, or
can't?
YB: There's a great invention that Murdoch created early on, quite clever really…The Truthizer! A machine so capable that it could detect if a witness or criminal was being truthful during an interview. Needless to say, that machine was never seen again on the show. Why would we need a detective or any of his other gadgets if we have access to the truth every single time right in the cupboard?!
FM: Which episode or case is the most memorable for you?
YB: My favorite episodes are always the ones I'm closest to. When I direct an episode I'm involved right from the white draft of the script. I suggest minor edits that aid with shooting feasibility, I scout for locations, cast actors, plan stylistic shots and collaborate with many many smart people. This is a great deal more artistic than only performing. Those days definitely take me out of my comfort zone and make for a memorable experience.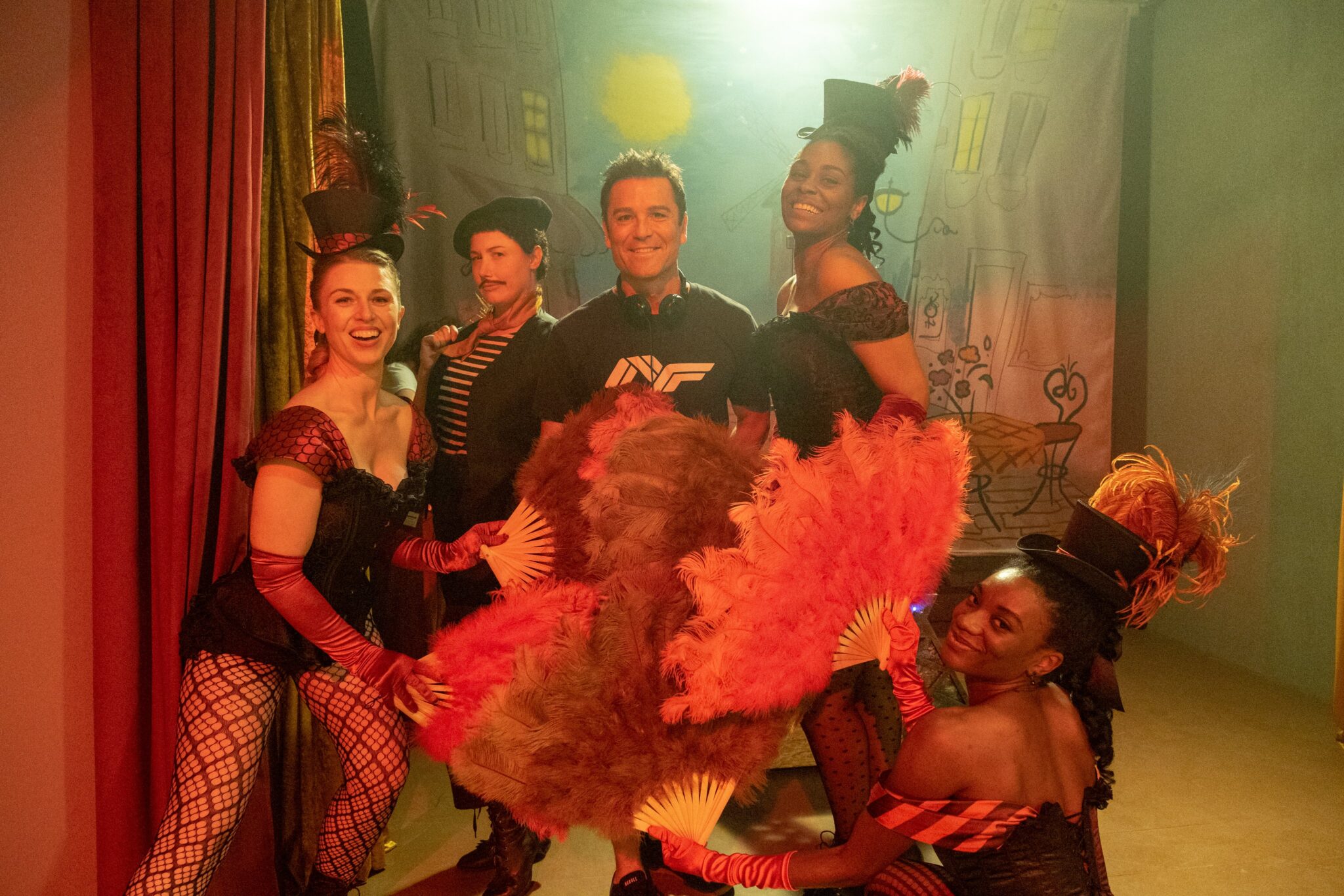 FM: The show has tackled a lot of social issues (racial, gender, sexuality, class, etc.) and continues to
do so in this season. Are there any topics that you'd like to see investigated more whether by
Murdoch or other characters?
YB: I grew up in Florida and Texas for a time and learned a lot of US, particularly Southern history. I learned about slavery and at a certain point the words Underground Railroad and Canada popped up. As a little boy this was fascinating. Knowing that my birthplace was part of abolishing slavery in a way and that piqued my curiosity even more as it contrasted the tragic information I was processing. I've been on the lookout for a way to talk about those stories ever since.
FM: Thank you for your time!
You can follow Yannick Bisson on Instagram and catch episodes of the show on CBC on Mondays at 8PM ET and on Ovation TV on Saturdays at 7pm ET!
Images courtesy of Ovation
Have strong thoughts about this piece you need to share? Or maybe there's something else on your mind you're wanting to talk about with fellow Fandomentals? Head on over to our Community server to join in the conversation!