The flames of war have raged in the comics fandom this week as six mutants compete for a spot on the flagship X-Men team. After previous winners Polaris and Firestar, this vote had the fewest number of contestants and maybe the most active smear campaigns. But there's still time to vote (Polls close at 11:59 PM EST), and it's always important to vote strategically. As such, we've put our heads together to come up with the chances of each mutant and help YOU make the smart choice for Krakoa and all mutant-kind.
Frenzy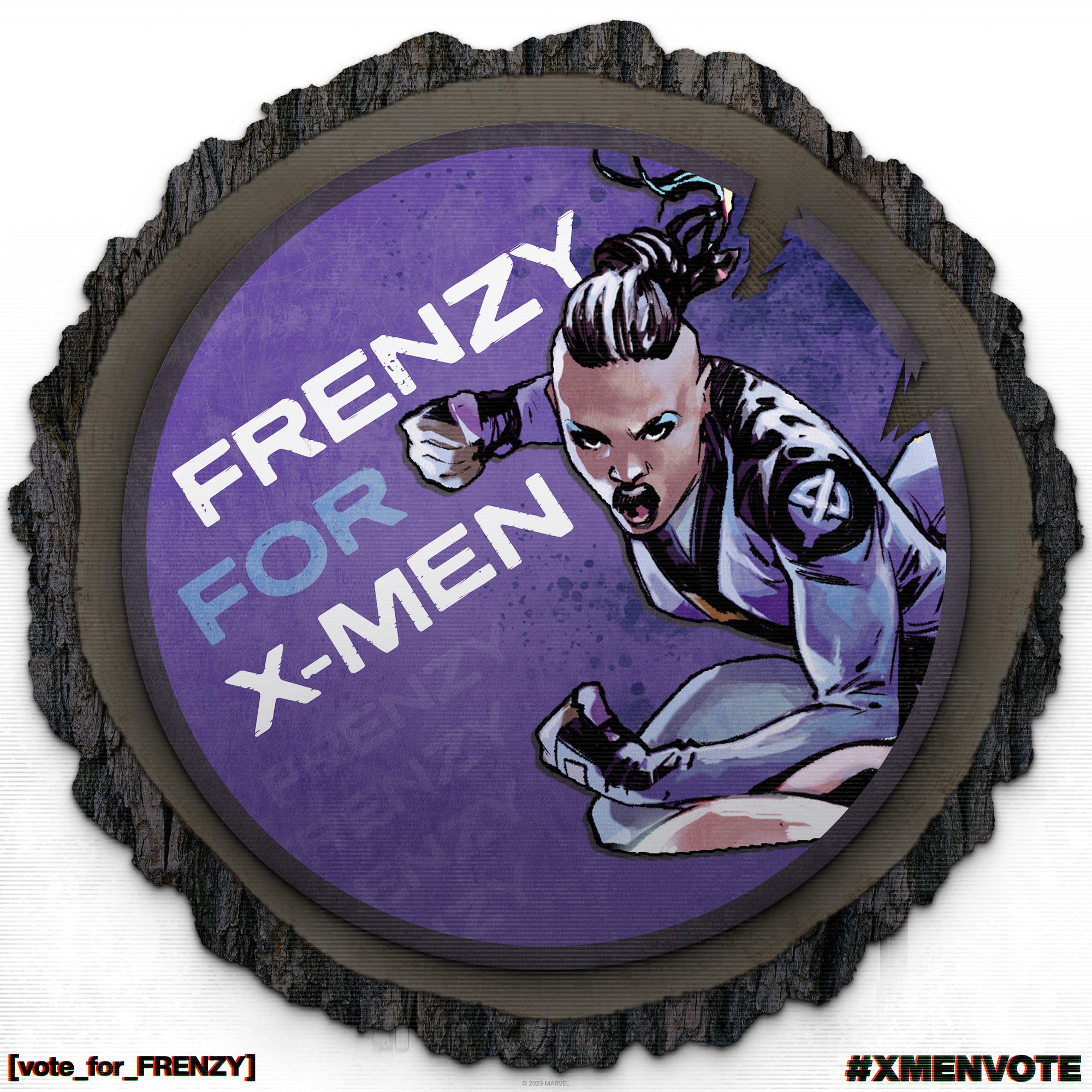 The odds are stacked against Frenzy, she's by far the underdog of this year's ballot. It would take a huge effort for her to win but she would be an excellent addition to any team. Frenzy has been on the "wrong" side of mutant politics many times and has changed her ways. Despite being dedicated to heroics for many years now, she still maintains some edge to her, never afraid to get her hands dirty. The main X-Men team has been full of do-gooders and boy scouts for a long time now and it could use someone who can bring a less pristine perspective on things. Also she and Scott dated in an alternate universe and I love mess.
Will She Make The Squad: Scotty Doesn't Know, But We Do. No…no she won't.
Cannonball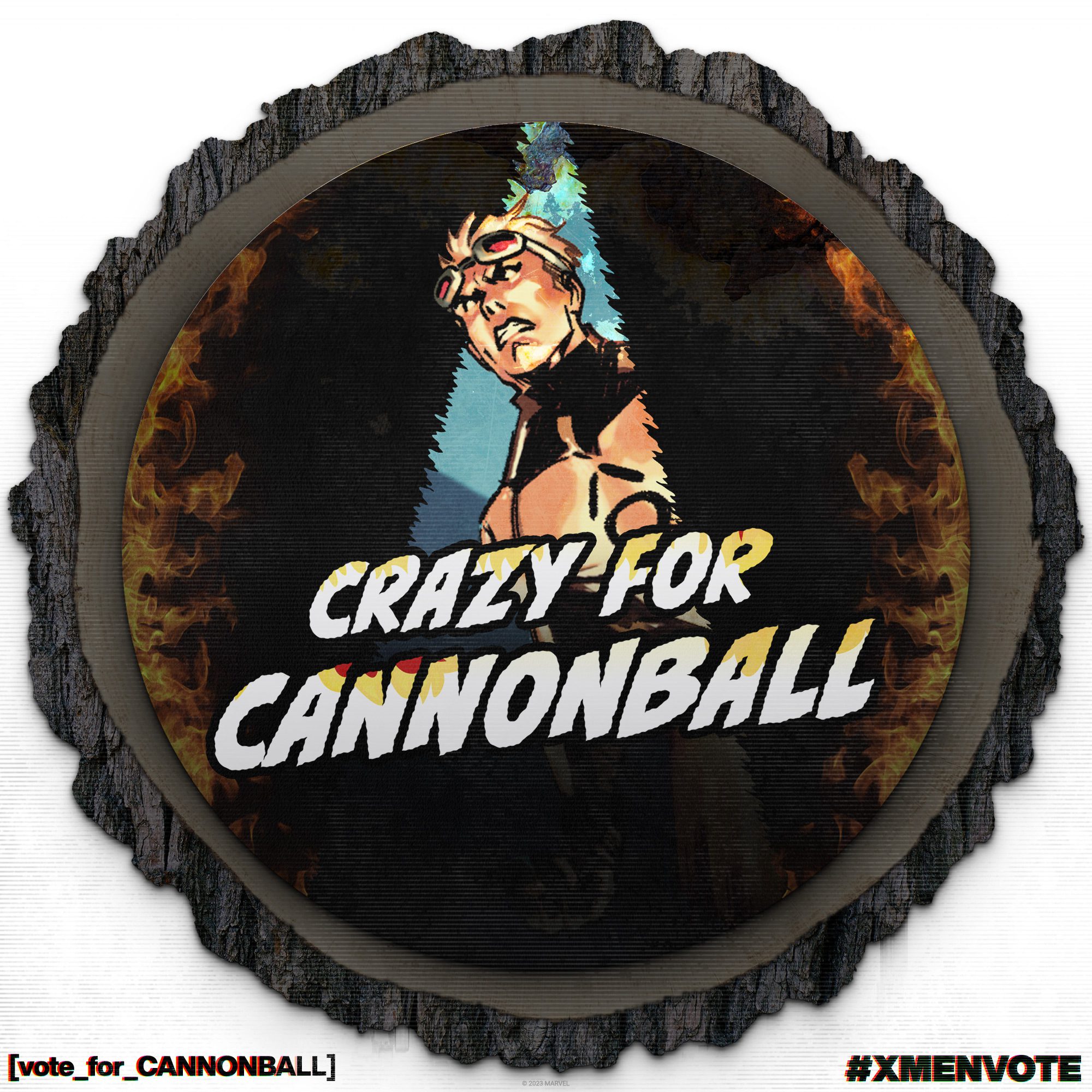 Despite his general popularity and longevity as a character (only Juggernaut and Dazzler have been around longer), Sam Guthrie just doesn't need a spot on the Varsity squad like the others on here do. Not only has he had a long tenure on the popular New Mutants, he's been on X-Force and the X-Men squad a few times and even broke out of the mutant bubble as a member of the Avengers. Nobody can deny their love for Sam, but most X-Fans are content with his semi-retirement in Shi'Ar Space. Nobody wants to break the throuple up.
Will He Make The Squad ?: Get ready to cry into your Pepsi
Dazzler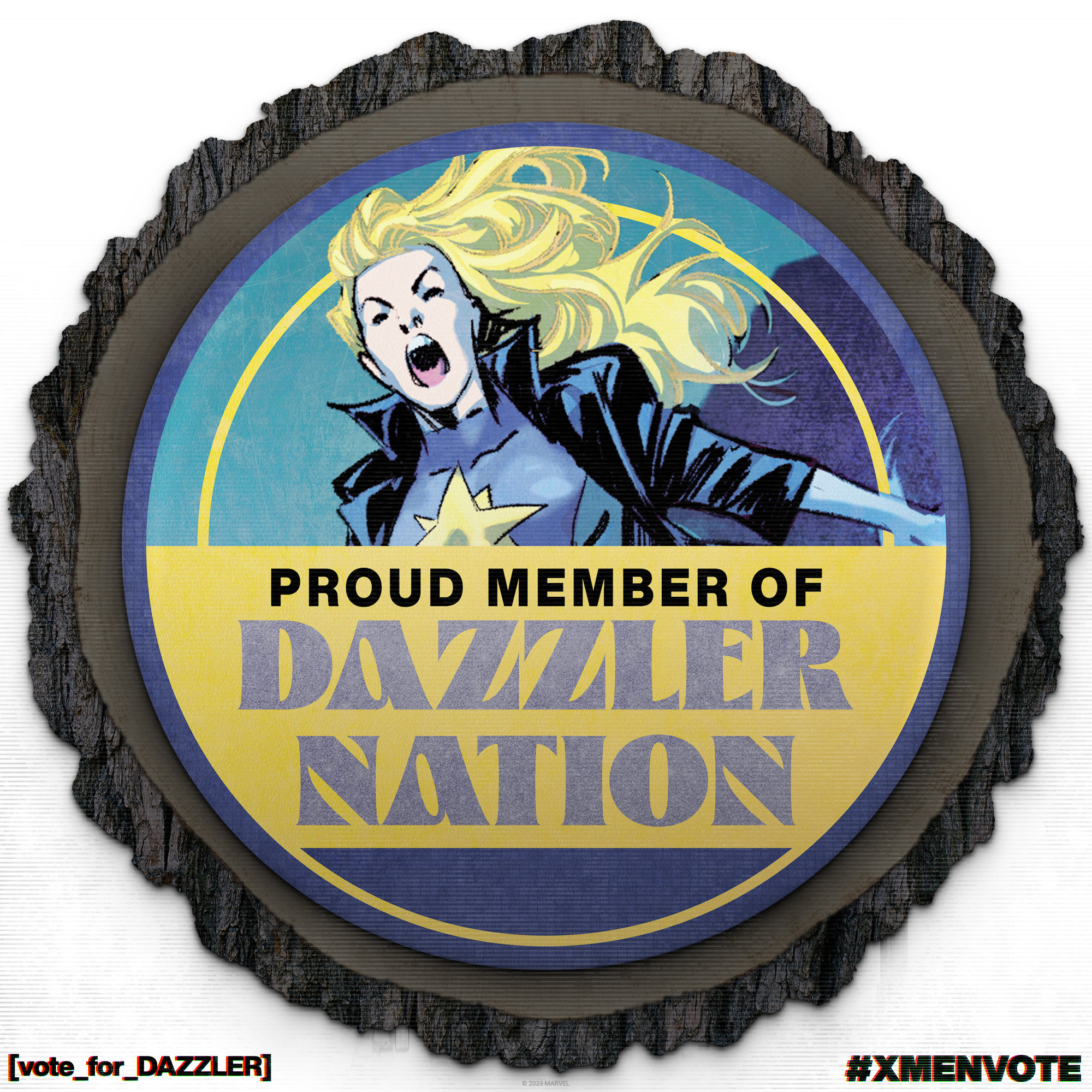 Ali has come a long way since her debut as a cheap trend super created after the death of Disco. And if you look at the general state of the X-Comics and the X-Fandom, you could almost argue we're in a bit of a Dazzler Renaissance. She's been a central figure in a popular series (X-Terminators) and become a frequent background occurrence in many books during the Krakoa Era. She's also a staple of the queer side of the fandom as a great example of the sort of semi-washed up pop girlies that we can't help but to stan. But truth be told she's really just a meme at this point. Nobody really thinks the Disco Dazzler makes sense on the X-Men squad except as a funny idea. And the Twitter Gays seem to be supporting Frenzy more anyway.
Will She Make The Squad ?: Heaven might be missing an Angel, but the X-Men definitely won't be missing this singer.
Juggernaut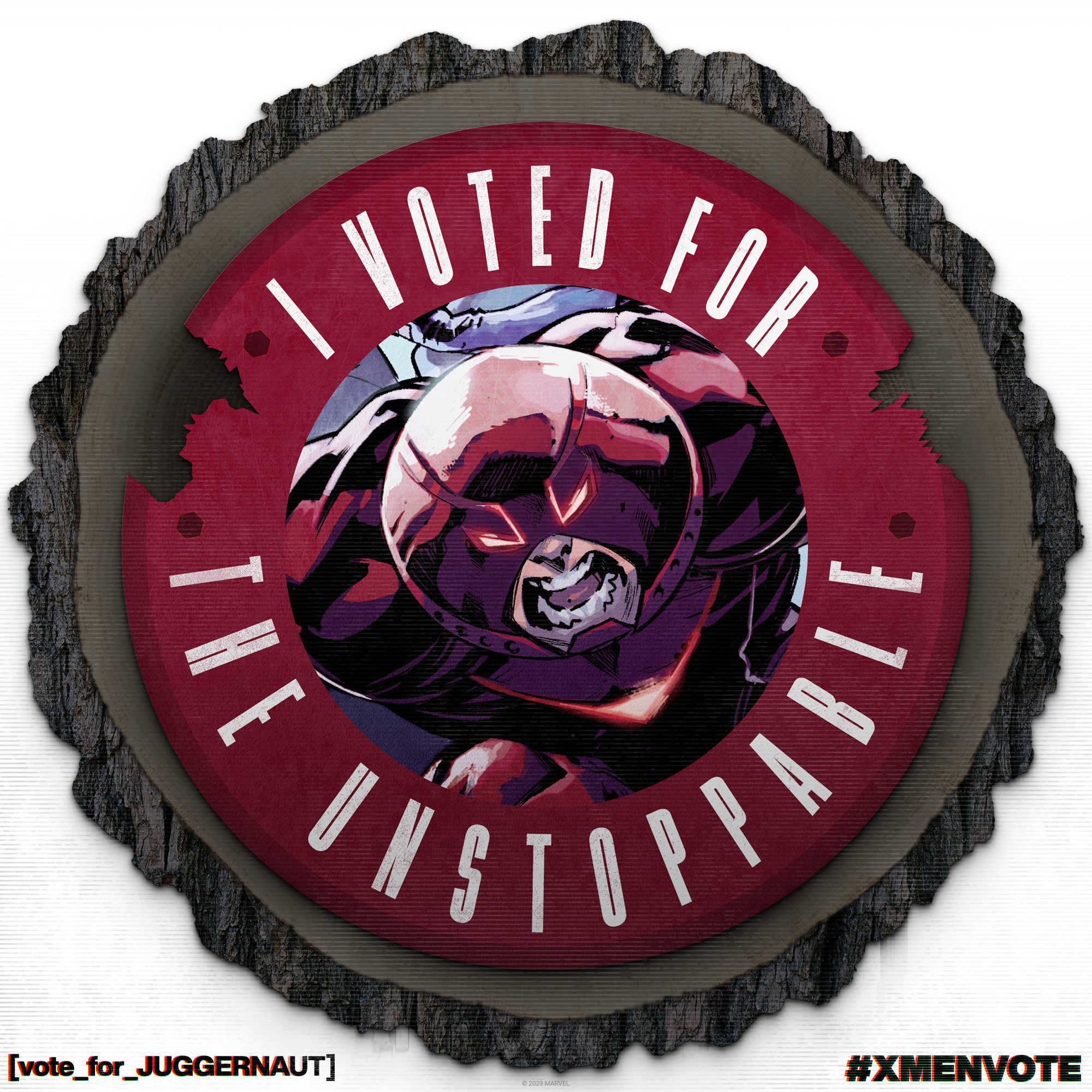 We've gone back and forth on Juggy's chances for a while before we made this list, but he's probably a sleeper if he has any chance. Leaving aside the fact that he isn't even a real mutant, Xavier's brother Cain has a really spotty history as a hero. He's been good, he's been bad, he's tried being neutral. With his criminal partner/husband Black Tom Cassidy more plant than man now, Cain's been floating a little aimlessly during the Krakoa era. But he's certainly good for some drama and he's a proper Lee/Kirby creation, which is always worth a lot of points in Marvel Land.
Will He Make The Squad?: It might be big boi season, but there's a good chance this bear gets left out in the cold.
Prodigy
Prodigy may seem like an underdog, but he has some serious backup. The Young Avengers fans are not ones to be underestimated and Prodigy has both Young Avengers AND Academy X fans on his side. His powers may seem redundant with Synch on the team but he can offer skills far beyond just superheroics. Prodigy's additional knowledge could have him act as a healer, as a fighter, as a public relations manager and more. He's never gotten the limelight after the second Young Avengers title and he could bring a lot of knowledge and experience to the team.
Will He Make The Squad?: Our calculations could be off, but don't thank The Academy yet.
Jubilee
Jubilee is far and away the favorite for this year's vote. She doesn't really even need me to campaign for her. Everyone knows who she is. She's been in every X-Men adaptation since she was introduced. You know who she is, your coworkers know who she is, your parents know who she is. She's a tried and true member of the X-Men, proving her loyalty time and time again, even when she was depowered. Being depowered and then turned into a vampire left Jubilee out of the spotlight for a long time, but it's high time she got back to her rightful place on the X-Men.
Will She Make The Squad?: Does a mall rat eat chili dogs?
Images via Marvel Comics
Have strong thoughts about this piece you need to share? Or maybe there's something else on your mind you're wanting to talk about with fellow Fandomentals? Head on over to our Community server to join in the conversation!