Just in time for the X-Men's 60th anniversary, fans can discover more about one of their most influential storylines this July in X-Men Days of Future Past: Doomsday! Written by X-Men vet Marc Guggenheim (X-Men Gold) and drawn by acclaimed artist Manuel García (Devil's Reign: Villains For Hire), the new limited series will reveal the never-before-told saga that preceded Chris Claremont and John Byrne's groundbreaking Days of Future Past storyline.
Told in 1981 within the pages of Uncanny X-Men #141–142, "Days of Future Past" enriched the X-Men's mythology with the introduction of new core concepts like time travel and alternate universes, and raised the stakes of the X-Men's mission by showing readers what the future held if they failed. Over the years, "Days of Future Past" has inspired spin-offs, film, television, and more, and now it's time to witness the thirty-year descent into this iconic dystopic future where mutantkind was crushed under the full might of the Sentinel program!
Beginning at the pivotal moment that Kate Pryde desperately tried to alter in the original story and taking readers right up the legendary opening pages of Uncanny X-Men #141, the series will reveal all the dark history behind "Days of Future Past," complete with the previously untold deaths of key mutant characters, super hero guest stars, and shocking revelations. 
In a world where mutants are more than simply hated and feared, but not yet slain and apprehended, the assassination of Senator Kelly comes to pass, bringing with it the Mutant Control Act and Sentinels on every corner. But with mutantkind on the back foot, what lengths will Kate Pryde, Wolverine, Colossus, Storm, Banshee, Cyclops, Angel, Professor X, and the rest of the X-Men go in order to find some way to survive? And what scheme of Magneto will bring about their ultimate DOOMSDAY?
"Growing up, I never thought I'd get the chance to write the X-Men as many times as I have. I particularly never thought I'd be able to play around in the amazing timeline that Chris Claremont and John Byrne brought to life in Days of Future Past," Guggenheim shared. "I still have the most vivid memory of visiting the stationery store where I used to buy my comics and seeing Uncanny X-Men #141 on the rack. That iconic cover blew my nine year-old mind.
"My goal with this story is to fill in some missing gaps in the thirty-year period that Kate Pryde summarized in just four panels back in the day. Prior familiarity with the original story won't be required. The end result is an event that feels like the X-Men story to end all X-Men stories. At least, that's the bullseye we're aiming at!"
"This future timeline has always been such fertile ground for stories, and for the first time we're getting the bigger picture only hinted at in various spin-offs over the years," Editor Mark Basso added. "There's some details fans have been waiting decades to understand the context of, as well as completely untold facets that bring will bring the Days of Future Past fully into focus for the first time."
Learn the full story behind one of Marvel Comics' most timeless tales this July in X-Men Days of Future Past: Doomsday #1! For more information, visit Marvel.com.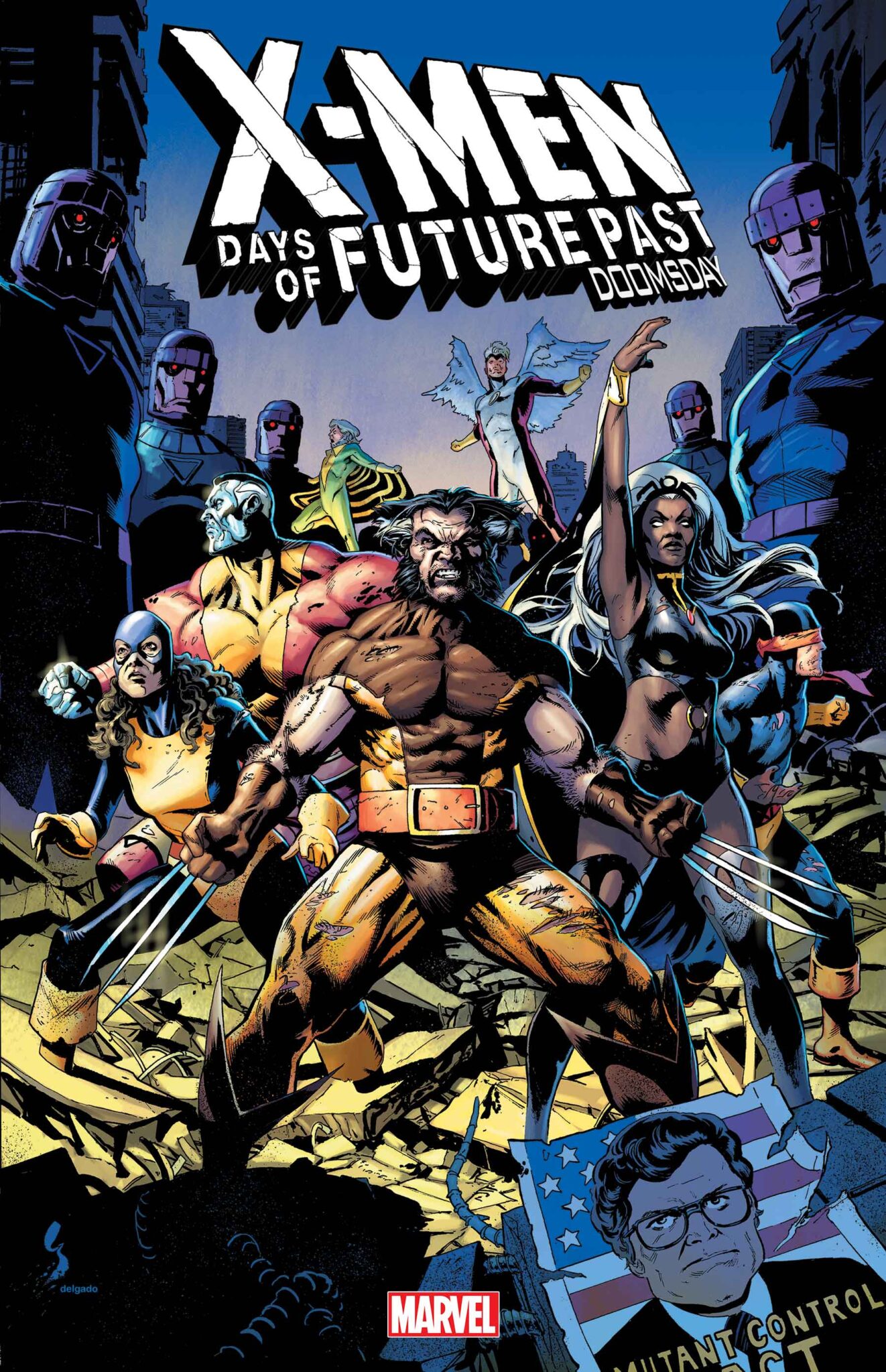 X-MEN: DAYS OF FUTURE PAST – DOOMSDAY #1 (OF 4)
Written by MARC GUGGENHEIM
Art by MANUEL GARCÍA
Cover by GEOFF SHAW
On Sale 7/12
Image via Marvel Comics
Have strong thoughts about this piece you need to share? Or maybe there's something else on your mind you're wanting to talk about with fellow Fandomentals? Head on over to our Community server to join in the conversation!