Last month, DC's full January Solicitations were released to retailers and consumers alike. Among the long list of titles was, of course, Wonder Woman Rebirth #15. At the time, the synopsis looked to be an interesting turn in Wonder Woman's search for Themyscira.
"THE TRUTH" part one! Diana has finally seen the full scope of how her life and history have been transformed…unfortunately, the knowledge has driven her completely insane!
This new arc, a direct follow up to the aptly named and stellar The Lies, hasn't exactly introduced itself on the right foot. And it's not even out yet. It's one thing for a shocking revelation to push Diana into a mental breakdown, even to the point where she needs psychiatric help. It's an intriguing story path that we'd love to read, but this isn't conveying that.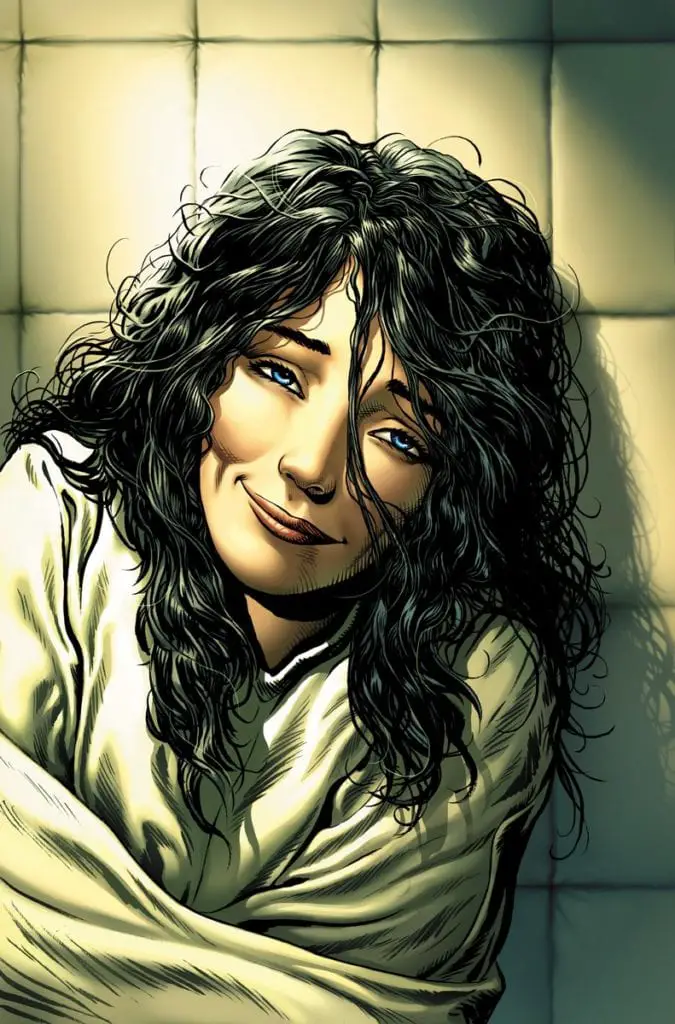 This new cover, revealed today via Bleeding Cool, by Liam Sharp attempts to showcase the title's new development by drawing Diana bound in a padded cell and sporting a smile that is clearly meant to evoke imagery of the heavily medicated. The message here is not that there is no shame in seeking treatment for mental health, as even Wonder Woman needed it.
As a straightjacket is typically used on a patient who is a danger to themselves, or others, the reality is something much darker and problematic: Even Wonder Woman can be tossed into a psych ward, declared mentally unfit to operate in society at large and drugged into a docile daze.
Greg Rucka, the writer of Wonder Woman Rebirth and many other excellent things, recently managed to get Frank Cho, the variant cover artist for the book, off the title as he refused to draw Diana in a way that wasn't extremely sexualized. Rucka's work in comics has a long history of being both extremely progressive and culturally conscientious, so it's strange to see a misstep like this from him, of all people.
Especially considering he'd recently been in a cover-based argument about how Wonder Woman was depicted.
That being said, we here at The Fandomentals have only the utmost confidence and faith in Greg Rucka, as his miles long track record of phenomenal storytelling speaks for itself. The content of the narrative itself does not worry us in the slightest, but as far as first impressions go…
We believe it'd be a good idea to take a moment to rethink the cover art for Wonder Woman #15.