Since its release, I have watched Captain Marvel three times, partly due to the separation of my social circles, and partly because I enjoyed it enough not to mind watching again with different groups of friends. Funnily enough, the more I watch the film, the more I like it.
Don't get me wrong, Captain Marvel is by no means a perfect film. It is rather your run-of-the-mill Marvel film. A good, entertaining popcorn flick that is not going to turn your world upside down. But that when it works, it does so well. Now, let me stop there. This is not a review (Jeremiah has already done a good job of that). Instead, I want to talk about what's floating around Carol Danvers and Marvel's first attempt at a woman-led superhero film.
By now we know fandom culture can be pretty toxic, and the months and weeks leading up to the release of Captain Marvel were a shining example of that, with fake reviews popping up and countless vitriol-infested videos detailing exactly how and why Brie Larson's Carol Danvers would be Marvel's downfall. What it felt like, with the risk of sounding extremely crass, was fanboys foaming at the mouth at the mere thought of a woman leading the charge and succeeding, because that would mean the studio heads would be open to more women leading the charge and the audacity…
Once the film was out, the next tactic a lot of these fans turned to was comparing her to the other notorious woman superhero of the big screen: Gal Gadot's Wonder Woman. I must confess that I found myself mentally comparing the two the first time around, as a learned instinct that has us pitting women against each other. It became quickly clear to me that they are so wonderfully different that there is no point contrasting them. They have in common what every superhero must: a righteousness and bravery they share with many of their male counterparts. And that's good. Meanwhile, the differences between them, far from making one superior to the other, are wonderful! They are not stock characters who feel blurted out of the Hollywood machine, they are distinct, complete women.
Women Superheroes Are Here to Fight, But Not Each Other
In the end, and despite the vitriol and bad omens of salty fanboys, Captain Marvel had a crushing opening weekend of over 153 million dollars domestically in the U.S. (Against reports that it was the highest grossing opening weekend for  woman-led film though, I feel the need to mention that goes to The Hunger Games: Catching Fire, which surpassed 158 million… Respect to Ms. Everdeen).
Furthermore, despite the effort to pit them against each other, the creatives and actresses portraying these superheroes choose to support each other publicly.
I can't help but feel this is huge. These women are rebelling against age-old ideas that had us compete against each other willingly. The general feeling was—and is, in some cases—that there can only be space for one. But they have both proved that not to be the case, and they have opened the door for more and hopefully more diverse woman to take a spot, not instead of, but among them.
As sad as it may be, money speaks, and it is the language studio heads understand. With the results both Wonder Woman and Captain Marvel got them in the box office, added to the growing list of women superheroes on television, their list of excuses for not putting women at the head is thinning.
All that being said, it is clear we still have a long way to go. Two is not nearly enough, and the general roster is not very favorable either, in terms of men-to-women ratio and especially diversity. However! For the next thousand words or so, I would to focus on all the good changes that have come the way of this genre in the past few years.
The Good Things
A few years back, I made a market study for school about women-led genre television. The basic question was whether there was a favorable market for these kinds of shows. I looked back at ratings from the 90s onwards. The results weren't terrible, but they weren't all too encouraging either. Looking at the landscape today, I'd like to think I'd get a different result.
The number of popular women superheroes has grown exponentially and somewhat diversified in the past five years, and we have much to look forward to in the next five. Let's take a look at some of the good we have.
Diana Prince Keeps DC Standing
Gal Gadot's Wonder Woman surpassed my wildest expectations of how good it could be. Fun, earnest and heartfelt. It featured a hero that is unapologetic in being emotional and soft. Diana showcased compassion and understanding, and it featured a love story easy to get behind.
To me, it is endlessly delightful that Wonder Woman remains undoubtedly the best thing to come out of the DC Film universe. I know it's petty and I don't care. She was the best part of both Batman v. Superman and The Justice League, in mine and others' opinions. This is especially great because it means we get to see more of her in the DC movies to come.
Carol Danvers, the Good Jock
In contrast to Diana, Brie Larson's Captain Marvel is your good-natured jock. Impulsive, cocky and wild, but just as noble and righteous. A character that is brash and unapologetic when she's in the fight, but that is capable of apologizing and rectifying when she realizes she's made a mistake.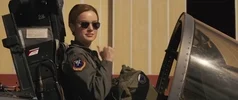 The film also features a lovely friendship between a man and a woman. Then there's Maria Rameau (Lashana Lynch). [Mild spoilers ahead] She is, as Larson put it , "the love lost, this is the love found again". The relationship between Carol and Maria is undoubtedly queer coded (they're raising a child together!), but can just as easily be read as a friendship. I have no problem with either reading; it's beautiful to me either way. [End of spoilers]
I do also have to commend the costume department for making Carol's suit truly look protective and functional. They did go with wedged heels in the boots, but I can overlook that small detail.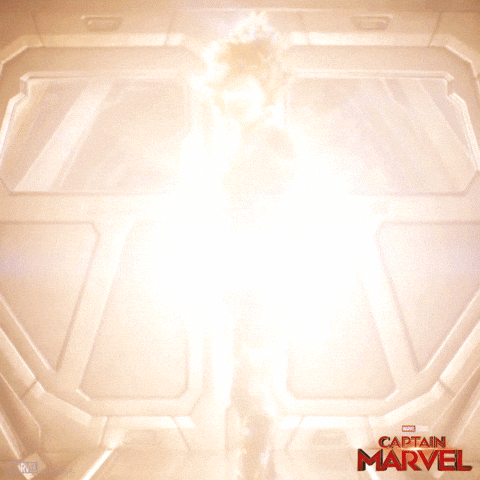 Those Wakanda Ladies Though
There is no one as cool in the Marvel Cinematic Universe as the Dora Milaje from Black Panther. The regal poses, the incredible red armor, and of course Danai Gurira as Okoye. I would watch an entire trilogy about Okoye. She's fierce, serious yet funny, and unrelenting. [Mild spoiler] My love for her was solidified when her boyfriend tries to use their relationship against her and she tells him, looking him dead in the eye, that she would 100% kill him for Wakanda. A true legend. [End of spoiler].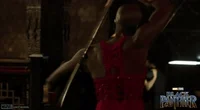 But the Dora is far from all Wakanda's got to give. Angela Basset should play queens all the time, and she shines as queen Ramonda. Nothing is more relatable than T'Challa being so in love with Lupita Nyong'o's Nakia that he freezes when he has to talk to her. Nakia shows is an activist and idealist and, much like Okoye, doesn't let herself be lured out of her ideals by a man or anyone else.
Finally, the true MVP of Black Panther is Letitia Wright's Shuri. She's a genius of science and comedy, and I would watch a comedy about T'Challa and her sibling relationship, portrayed so naturally and purely by Wright and Chadwick Boseman. Shuri is not one to back off from a fight either.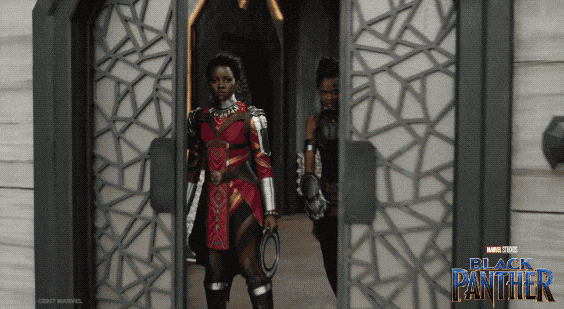 The film has a special significance in the history of cinema, and I can't help but tear up whenever I see little girls dressed up as any of these characters, or star-struck meeting the actresses who play them. Actresses that look like them, heroes that look like them.
Quake Should Be an Avenger, Fight Me
Meanwhile, in the land of Marvel television, Agents of S.H.I.E.L.D. (AOS) has been co-led by two awesome Asian heroes for five years now. The show has been renewed for two more seasons before its end.
Ming-Na Wen kills it every time as Melinda May, a capable agent who kicks butt every chance she gets, and whom the rest of the cast constantly rely on to save their butts or be the voice of reason.
I'm personally a big fan of the journey Chloe Bennet's Skye/Daisy Johnson/Quake has gone through in all the seasons. Daisy is a ball of angst and anger that displays a lot of the traits lead male heroes get—a tragic backstory, brooding, sarcasm. Her journey has been consistent and the conflict at the heart of her character keeps her compelling to watch. All Daisy wants is family. I look forward to seeing the end of her journey, and I do hope the show can do her justice, in the end.
AOS has even more! One of the only latinas on this list, Elena "Yo-Yo" Rodríguez also gets her time to shine, and Bobbi Morse is featured as a super spy, as well as appearances from Thor's Lady Sif. Also, Daisy's superhero/vigilante persona, Quake is 100% strong enough to join the Avengers, and I can't help but hold out small hope that she can at least make an appearance at some point.
Valkyrie. Enough Said.
Tessa Thompson's turn as Valkyrie in Thor: Ragnarok has left us all wanting more. She's crass, stubborn and impossibly cool. If I could ask for just one thing from Marvel, it would be two straight hours of Valkyrie.
I'll just leave this here:
The Gifts Supergirl Gives
DCTV's Supergirl has gone through ups and downs, especially in terms of representation. I still keep that image of its first season, which went for an optimistic, soft Kara Danvers (Melissa Benoist). She still retains part of that optimism and righteousness, and the show does have heartfelt attempts at talking about serious, important issues, though it can miss the mark sometimes.
Still, Supergirl has more gifts to give than just Kara Danvers. Alex Danvers (Chyler Leigh) is a good example: she remains a solid pillar of the show, and had a great coming out storyline in the show's second season that I still believe was beautifully handled, season 3 notwithstanding. Lena Luthor (Katie McGrath) keeps proving to be one of Supergirl's most interesting characters—which keep me coming back to the show periodically. The black sheep in a family of criminals, Lena has persevered in her desire to be good despite betrayals and public opinion. She saves the day almost as often as Supergirl herself, so I count her as a hero despite not wearing the cape.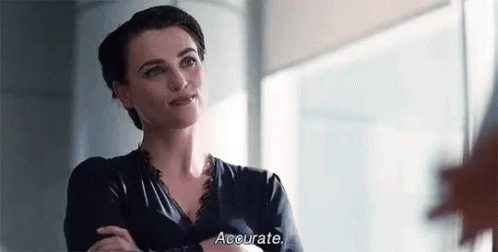 Finally, Supergirl has recently featured TV's first transgender superhero in Nia Nal/Dreamer (Nicole Maines). An incredibly noteworthy breakthrough for the LGBT+ community, Nia also happens to be adorable and funny, and featured in an interesting, equally adorable romance plot within the show.
Thunder and Lightning
Even though I've just begun watching Black Lightning, I think it important to mention China Anne McClain's Jennifer/Lighting and Nafessa Williams's Anissa/Thunder. A show where you have not one, but two WOC playing vastly different characters who both grow into heroes is (sadly?) still something remarkable.
I've only just started the journey with these girls, but I'm looking forward to seeing how it unfolds.
Too Much TV To Watch It All
There are more women superheroes out there. But there is not nearly enough time in my life to watch them all. Isn't that great, though? I'm thrilled that there are more women superheroes than I have time to watch. The Flash has Killer Frost and XS, Runaways is on the rise, and Legends of Tomorrow has its own small host of women superheroes. Animation has been giving its own gifts as well with Marvel Rising, She-Ra, Carmen Sandiego and more. In film, we have the Dark Phoenix film coming up.
We have more to look forward to as well. Batwoman is coming, who, if I'm not mistaken, will be the first lesbian superhero lead. Scarlet Witch will have her own spotlight as well in the upcoming Disney streaming service. Good things, all of them! Still…
Two Steps Forward
It's good to focus on the good for a while. It's healthy. But we should not turn a blind eye on the road yet to be travelled.
Note the overwhelming whiteness of the list above. Especially in lead roles. In the same list, there are whole groups mostly unrepresented—like Muslims and Latinas. We're not "there" yet, whatever there looks like. The Powers that Be tend to forget that, and we mustn't let them. Still, we are far from the time when studios that made superhero content aggressively catered to only boys.
We have two big blockbusters led by women which did incredibly well in the box office. Studios are actively seeking girls and women as an audience. So, we must let them know two is not enough. We want more, and more diverse women superheroes.
Keep 'em coming!
---
Images courtesy of Marvel Films, The CW, ABC, Netflix, DCTV, DC Films, Warner Bros.