Disclaimer: The Fandomentals were given a bottle of Neon Neroli for review by Váhy fragrances.
In recent years, the manufacture and makeup of fragrances have become a larger discussion as consumers are becoming more mindful of where their products are coming from. With the accompanying scrutiny, it is perhaps no surprise that companies have tried to offer products that will better align with consumer values. Váhy is an Australian fragrance company boasting that its fragrances are not only made of 100% natural ingredients but are also vegan, cruelty-free, and sustainable.
We were offered to try out a fragrance of our choosing and offer our opinion. If you remember anything about Kori's fragrance preferences, it should not be a surprise that she, of course, chose the fragrance with neroli.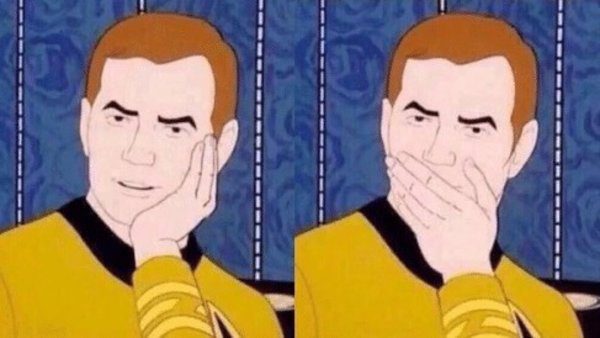 Let's take a look at the breakdown for this fragrance before we go into the verdict.
Neon Neroli Notes
Top: Neroli, Bergamot, Orange
Heart: Orange Flower, Ylang Ylang (Madagascar), Petitgrain
Base: Vetiver(Madagascar), Vanilla, Mediterranean Sun
So that's a whole lotta notes I love in one fragrance. Neroli, bergamot, orange, orange flower, petitgrain, vetiver… But how does it all come together?
Typically, I like my citrus/neroli fragrances to be loud, pungent, and slap you across the face bold. If you go into Neon Neroli expecting that and that only, you're likely to be disappointed. This is a much softer fragrance in terms of being pungent and mouth-puckering. For a good half hour to an hour, the star of the show here is going to an ever-so-slightly citrus-tinged showcase for pairing orange flower and vanilla. It's more of a cozy cashmere sweater scent.
Now, this isn't to say it's not bold, because holy mother of dog, the projection on this scent, especially for a scent that has so many green/citrus notes is practically nuclear. I can spray this once and fill a room, and it will cling to me for the rest of the day. For an all-natural citrus-y fragrance, this latches on like a lamprey and will. not. let. go.
Now, the orange blossom-vanilla does gradually give way to more citrusy notes underneath, and I do have to admit it's rare to see a fragrance that has been able to make a bergamot note have the staying power to come in on the middle of the dry down and assert itself, so definite kudos to the nose of this fragrance.
Which comes down to the crux of the matter. If you go in with this wanting a punch you in the face citrus-y scent, or if you're inclined to have scent migraines from any of these notes, you're going to be in a whole lot of trouble. But, if you're open-minded or like a cozy-sweet citrus fragrance that you could wear to literally any event or make your daily signature scent, then Neon Neroli has an awful lot of potential.
Normally, I would be a little hesitant about the accompanying $175 USD price tag for a 50 ML bottle, especially for citrus fragrances. But the staying power in Neon Neroli is impeccable and I feel like it would balance itself out for longevity by not needing nearly as many sprays to go the distance every day compared to other similar offerings. Because of that, this definitely feels like you're getting bang for your buck (and I will always love a black piano polish finish in bottles) in a way that certain fragrances that are oversprayed within an inch of the wearer's life won't deliver value-wise.
You can order a sample set of Váhy's nature-friendly fragrances here.
Have strong thoughts about this piece you need to share? Or maybe there's something else on your mind you're wanting to talk about with fellow Fandomentals? Head on over to our Community server to join in the conversation!
Neon Neroli
Pros
This might just be the longest lasting citrus fragrance you will ever find.
Cons
The pricing is a little high, but I personally think is mostly balanced out by the quality and performance of the fragrance.
Summary
If you like a cozy and sweet citrus scent that will last as long as you're on the go, Neon Neroli will be hard to beat.