If you hadn't noticed, there's a lot of money to be made off of tabletop RPG's these days. As it comes out of its nerdy backroom shell and into the mainstream, all sorts of publishers and purveyors have released items to cash in. Some are cute novelties, some are cheap hunk, and a few of them turn out to be real gems. The Ultimate TTRPG Tarot is an example of the latter. I'll be honest, though, I didn't expect it to be. I actually have a TTRPG tarot already, The Fablemaker's Tarot from Hit Point Press. When Adams Media (a Simon & Schuster imprint) reached out to take a look at their new tarot deck I was fully prepared for something that didn't really understand either thing it was trying to combine. Instead, I got a fun addition to my Tarot Collection that I think holds a surprising amount of value.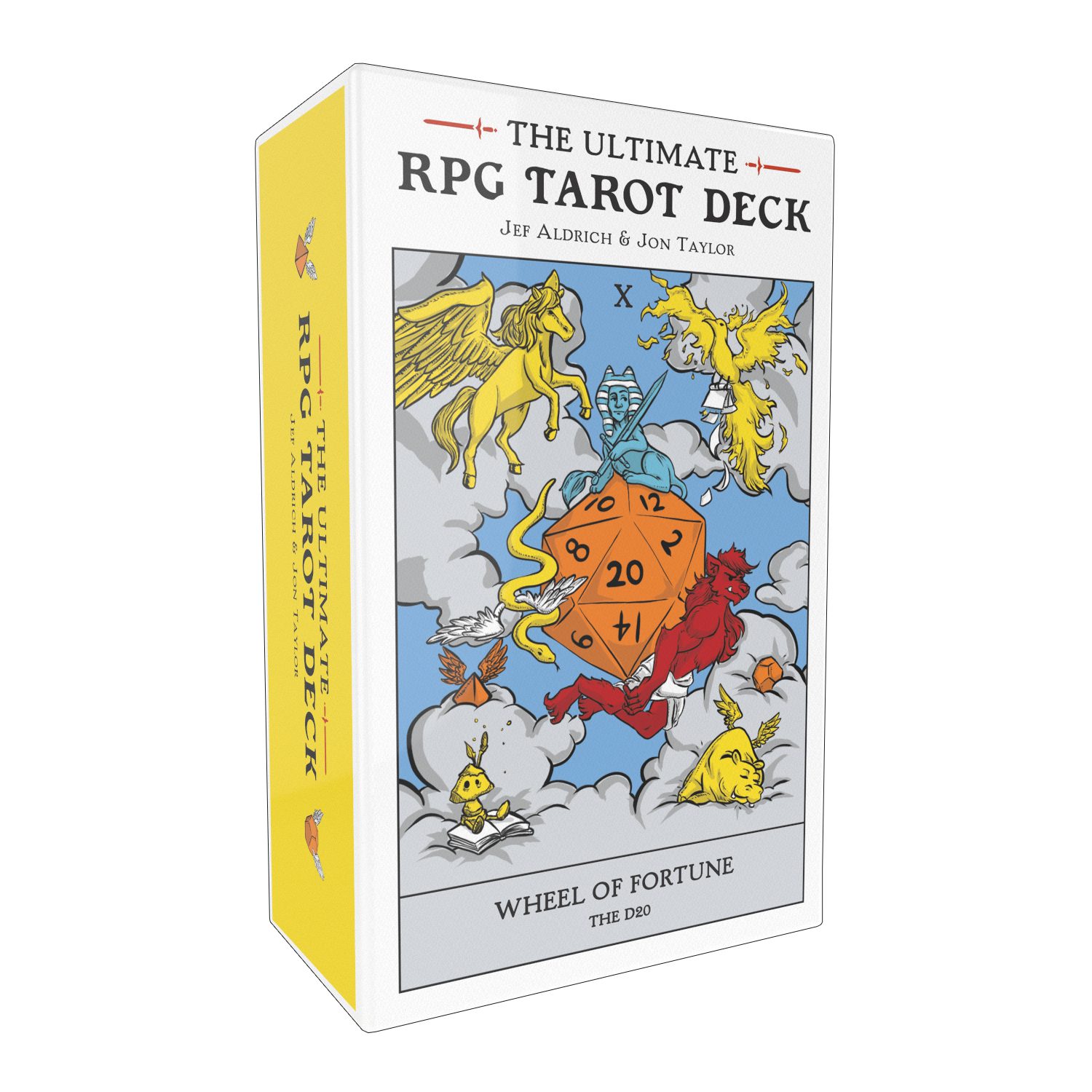 The Ultimate TTRPG Tarot is based on the classic Rider-Waite Tarot deck, and doesn't do much to alter the overall style of the deck. Instead, Zachary Bacus and colorist Hank Jones replaced the classical esoteric imagery with things straight out of a D&D game. For instance High Priestess has become a Mindflayer, albeit a nerdy one with glasses and a DMG. The art also reflects the overall humor of the cards, which is stuffed to the gills with references and in-jokes straight out of a TTRPG convention. It's sort of like if you mixed a tarot deck up with a game of Munchkin. That writing comes from Jef Aldrich and Jon Taylor, hosts of the System Mastery podcast, who bring their pretty wide experience in tabletop to bear in this deck.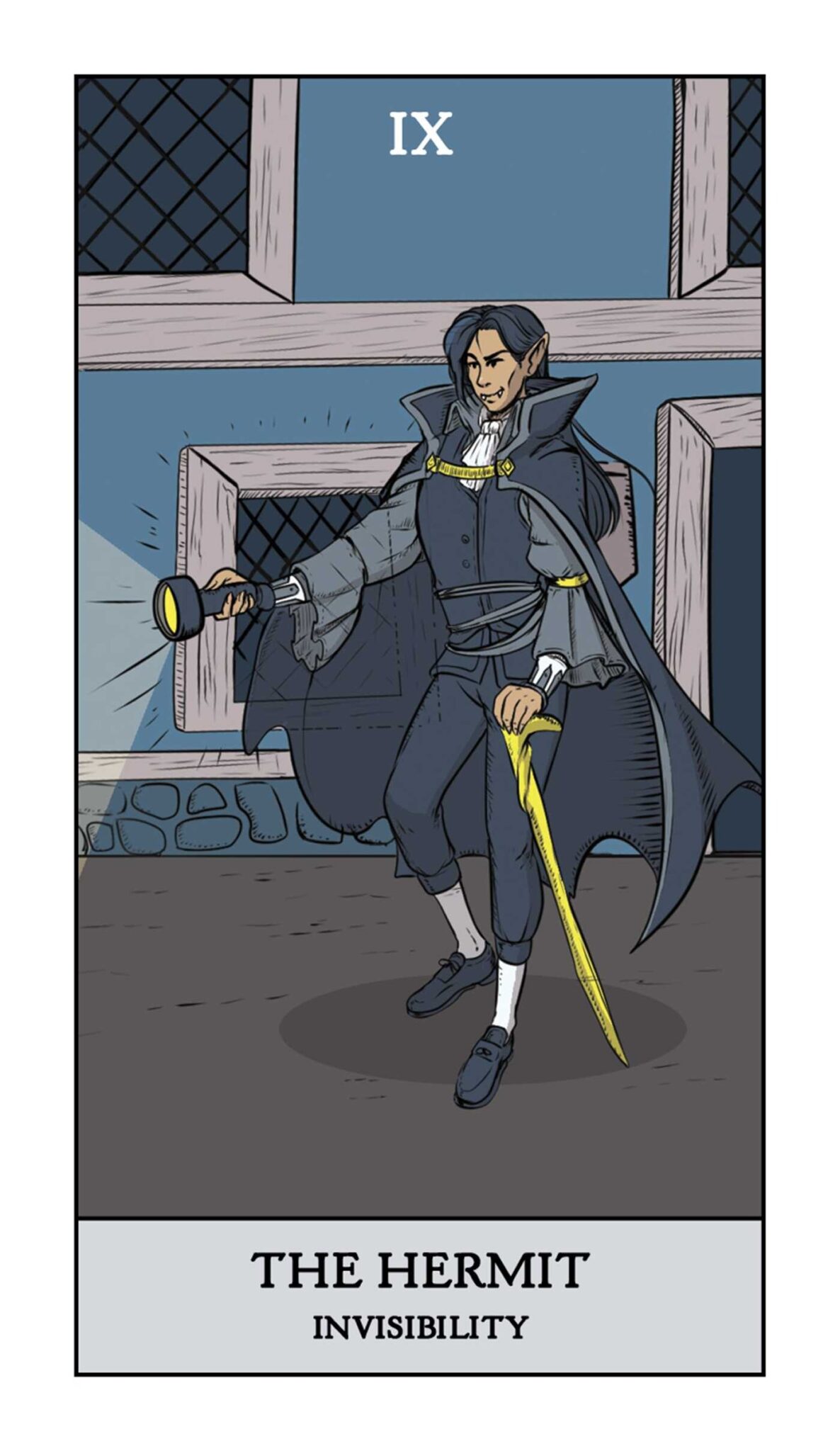 Each card corresponds to not just their traditional tarot meaning, but also something from a tabletop game. There's Rules Lawyers, Monty Hauls, Critical Hits and Misses, and even a bit of Goblin Guidance. At face value, these additional meanings are simply a bit of comedy. But there's a surprising amount of depth to them as well, even if a few of the connections can feel a little tenuous. Take "The Star," for instance. In traditional tarot, that card is read as a representation of hope, of renewal, of personal growth and development. In The Ultimate TTRPG Tarot, it's been paired with "Downtime," the part of a tabletop game where characters can train, buy new items or components, and overall take care of the things they need to do in order to be better adventurers. So if you're reading this card as someone new to tarot, but not to TTRPG's, you can immediately get a handle on its meaning. The booklet goes a little deeper on this as well, assigning further keywords to each card in order to help understand it.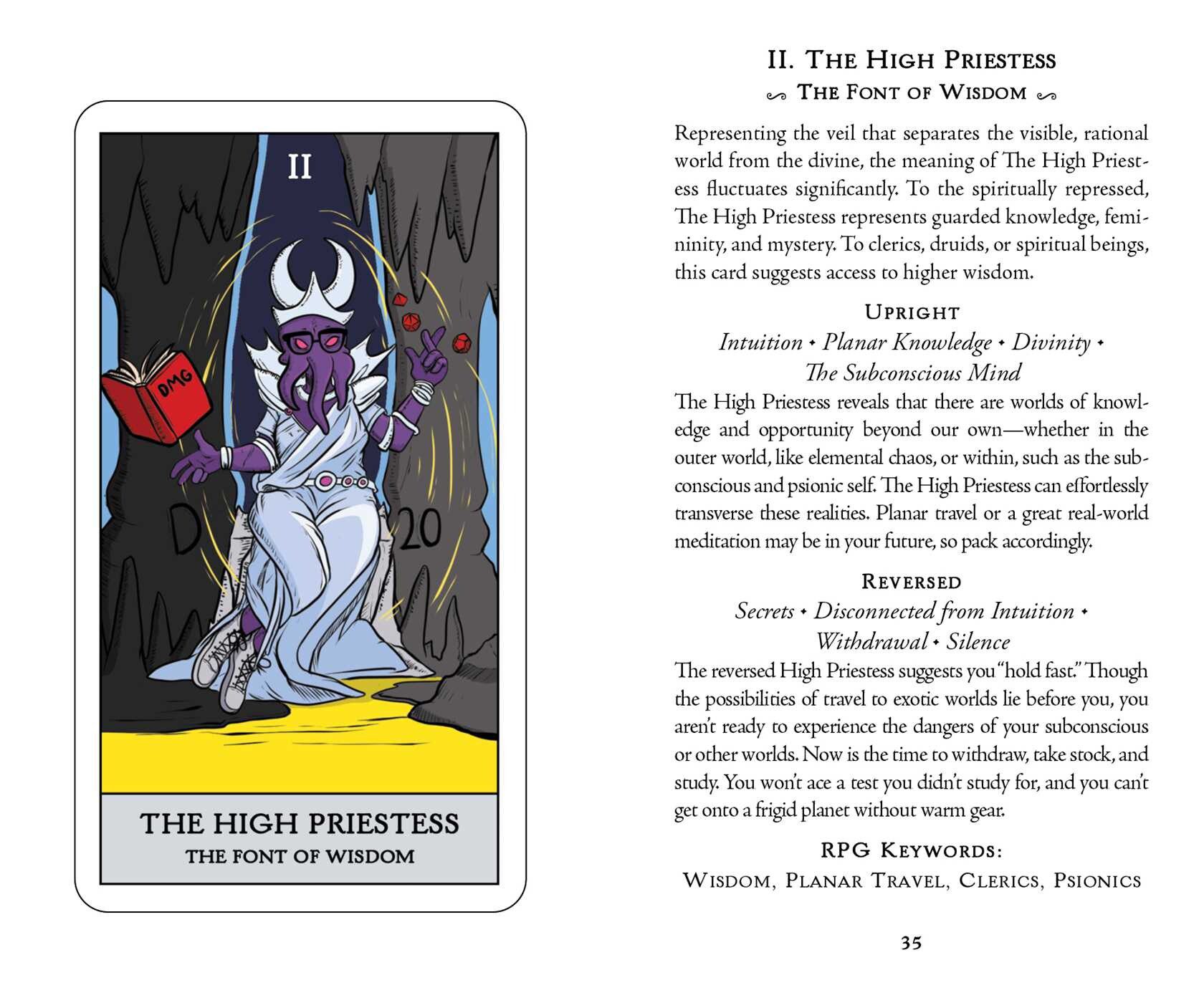 Now, on the other end of things, there's plenty of tips for using this deck in your TTRPG play. The cards can be used to generate random encounters, where the suit dictates what the PC's will encounter and the card itself dictates what they're doing (hence the diversity of monsters included in the book. You can even use it to replace a D20 (not sure why but hey it's possible) by drawing from the Major Arcana.
So, is The Ultimate TTRPG Tarot gimmicky? A tad. But it's as well thought out as any I've read, and Alrdrich and Taylor do have a great knowledge of the TTRPG scene that made me laugh a few times as I went through it. Its ability to bridge TTRPG and tarot is something similar decks struggle with and it helps it stand out a lot as a mass market product. I've done some reading and DM planning with this, and I think it is both a fun addition to your tarot practice as well as a fantastic addition to any DM wanting to add some mysticism to his toolbox.
You can pick up The Ultimate TTRPG Tarot at Amazon, Barnes & Noble, and other book stores at an MSRP of $24.99.
Images via Adams Media
Have strong thoughts about this piece you need to share? Or maybe there's something else on your mind you're wanting to talk about with fellow Fandomentals? Head on over to our Community server to join in the conversation!