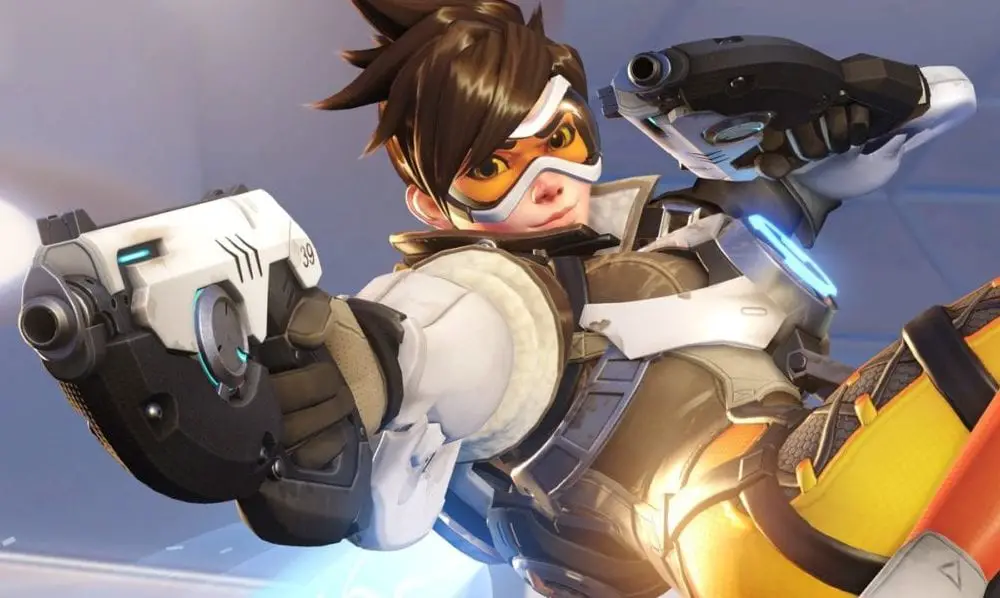 We can all agree that 2016 has been a pretty shit year for wlw representation in television, so when news came out on Tuesday that Blizzard had officially announced it's first wlw character from Overwatch, my jaw hit the floor. I also may have cried a little. Don't judge. I've played Blizzard games since PC gaming was something you never mentioned outside of your Battle.net friends, and I've been dying for canon queer representation. I never thought it would be Tracer.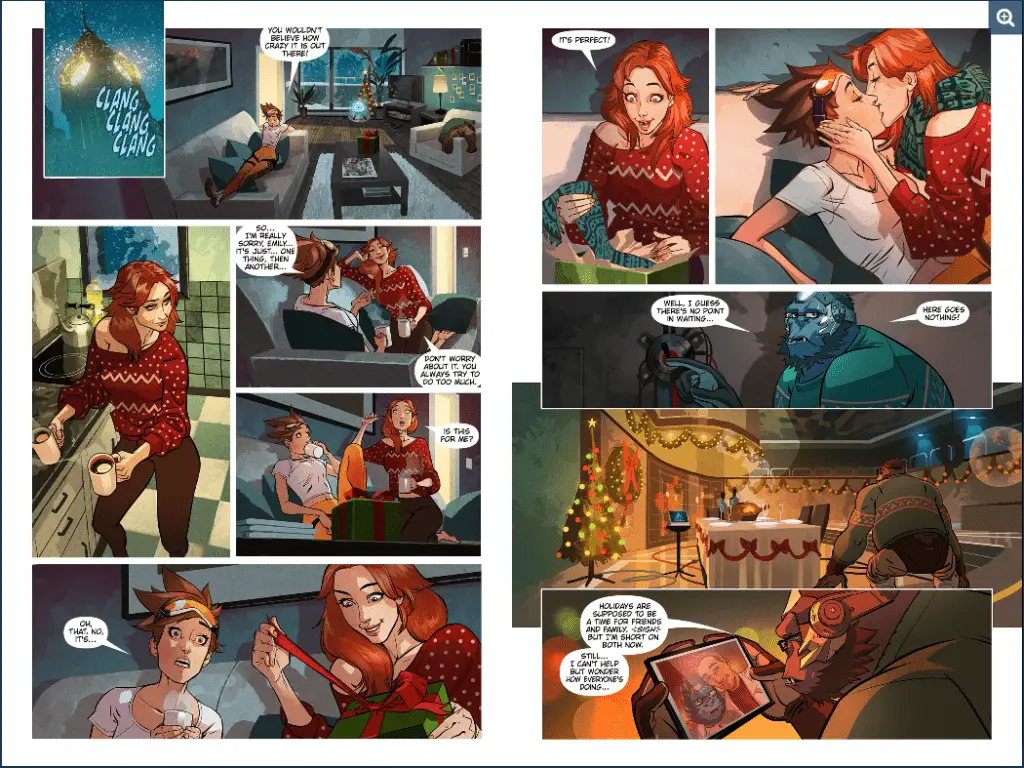 The news was announced via a new comic, "Reflections", centered around Tracer (real name Lena Oxton) trying to find a Christmas gift for her girlfriend Emily. It's a sweet, fluffy comic all about being with loved ones for the holidays and takes about 7 minutes to read. You don't have to be infested in the game or the other comics to read it either, so it's worth your time even if you're not an Overwatch player.
To give you some perspective on why this is such a huge deal, you ought to know that Tracer is The Face of Overwatch. She's been the poster girl since it was in beta testing. The controversy over her character design only made her more prominent. She's on almost all the merchandising and the vast majority of promo materials. She's one of the most played characters in the game and was the first to make the jump to Heroes of the Storm, Blizzard's multiplayer online battle arena (MOBA) featuring characters from all their games. Tracer is Overwatch. And she's a confirmed wlw.
It's like Alex Danvers from Supergirl being a lesbian, only bigger. Think Thor from the Avengers being gay or bi. Or Tony Stark. Instead of easing into LGBT+ representation with a side character, Blizzard took their poster child and made her queer. I'm still not over it. Not even a little bit.
The aftermath unfolded predictably: a small, vocal minority took to the Overwatch forums to express their nerdrage grief. It doesn't even phase me anymore; though I do find the blatant denial of this being a romantic relationship hilarious. Roommates always kiss each other on the lips like that right? #JustGalsBeingPals

Thankfully, the overall response has been overwhelmingly positive. Outporings of love, appreciation, and joy exploded all over my Twitter and Tumblr accounts in a matter of minutes. The first piece of fanart I saw went up within mere hours of the comic's release (—>).
Equally exciting is the knowledge that Tracer is just the first LGBT+ character for Overwatch that Blizzard will be announcing. They've teased multiple LGBT+ characters exist in this game (yes you read that right). So we could get Pharmercy after all! Even Widow/Tracer could happen if Widow is confirmed to be sapphic. *fingers crossed* Though I do love Emilena already (Emily x Lena), I'm all for adding to the wlw contingent.
We could get trans and lesbian Zarya (yes please). Or trans McCree (I want this so badly I can taste it). How about gay couple Roadhog/Junkrat? What do you think? Tell me in the comments which LGBT+ characters you'd like to see in Overwatch!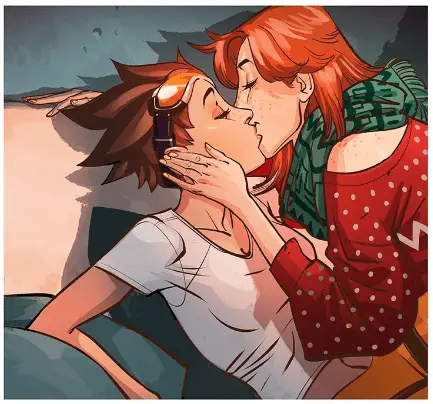 Happy Holidays to all, and to all a goodnight!
---
Images from Overwatch Courtesy of Blizzard Entertainment