TOUCHSTARVED is a gothic horror romance visual novel and debut game from Red Spring Studio: a small indie team made up of veteran game developers from Riot Games, Nix Hydra, Bungie, and more. The game will be crowdfunded via Kickstarter in Spring 2023 for release on PC and Mac.
In TOUCHSTARVED, you explore the dangerous, enigmatic city of Eridia in search of a cure for your cursed touch. But to survive in this cruel world where treachery lies around every corner, you must entrust your fate to one of 5 love interests, each uniquely monstrous in their own way.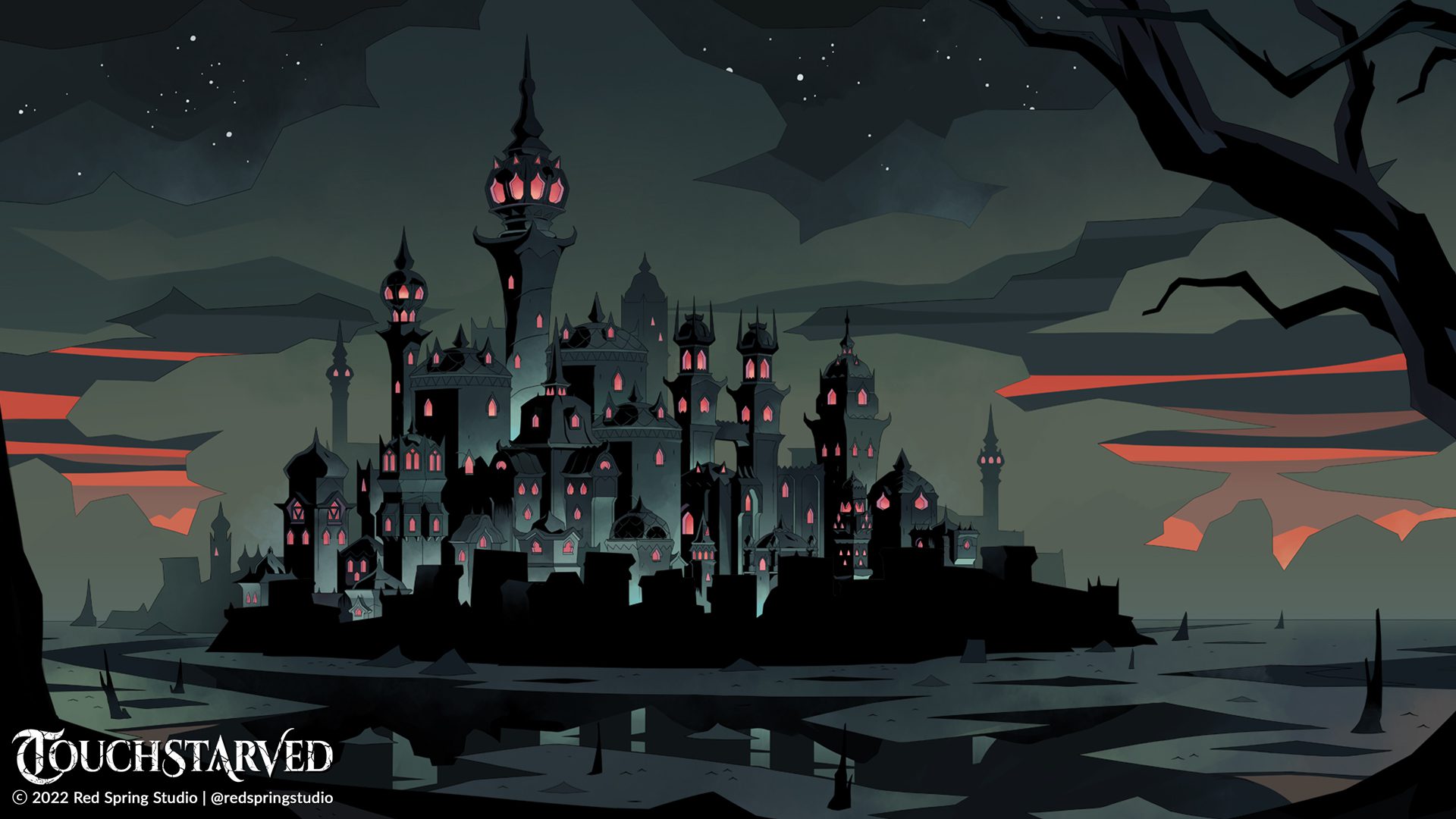 Choose your main character's pronouns and origin story, and guide them through a thrilling journey with branching storylines, character-based routes, and multiple endings. Your choices determine whether the story ends with gothic romance or blood-curdling horror. Will you lose your humanity in the search for a cure, or will you find a way to save yourself and those you love?
The game will allow players to pick one of three backstories which will make the main character feel like a fish out of water, or find comfort in the derelict streets. Additionally, the only part of the main character's appearance that will be shown is their bandaged hands.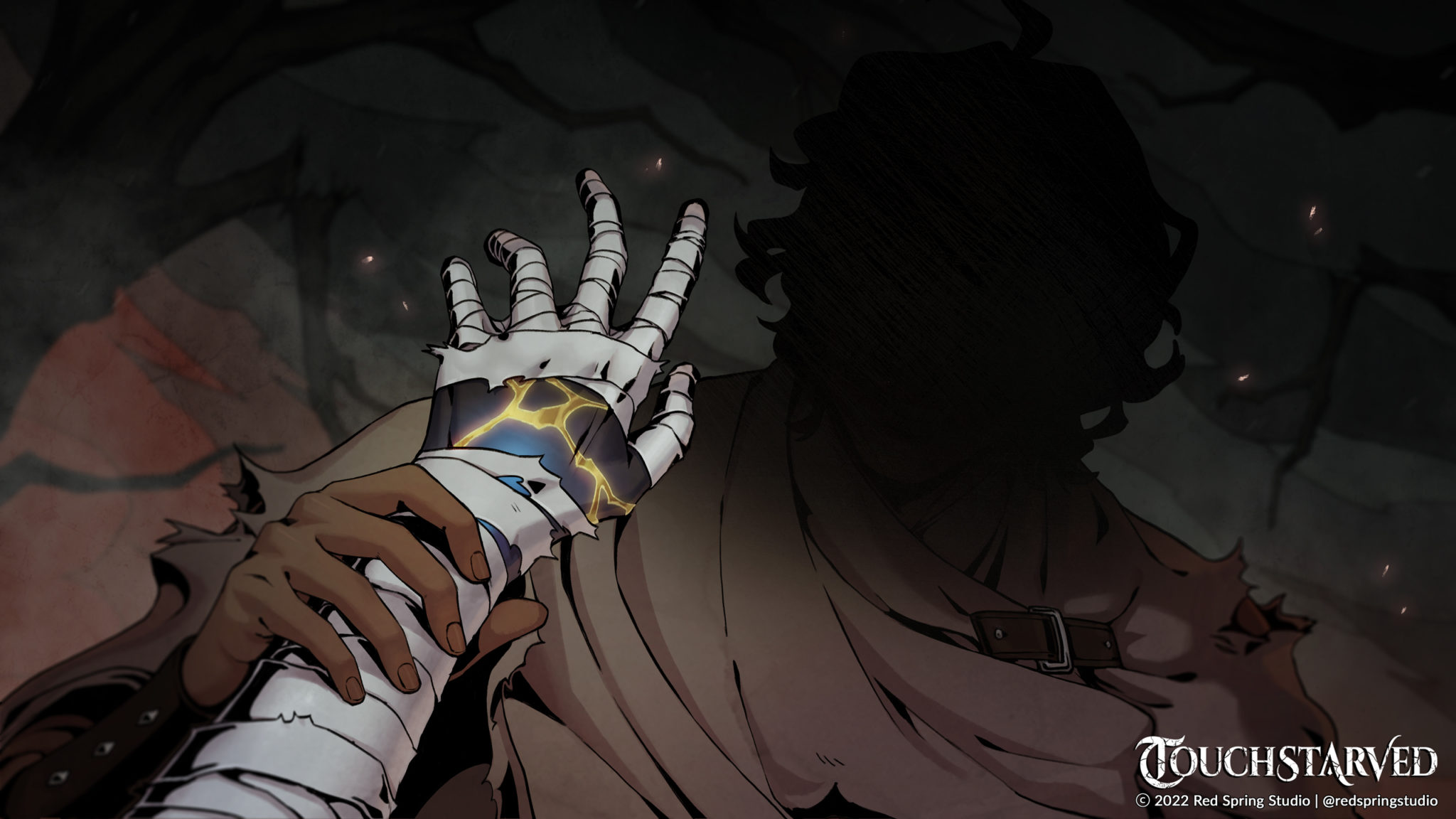 TOUCHSTARVED's five love interests all have their own secrets and the team has provided tidbits on each one!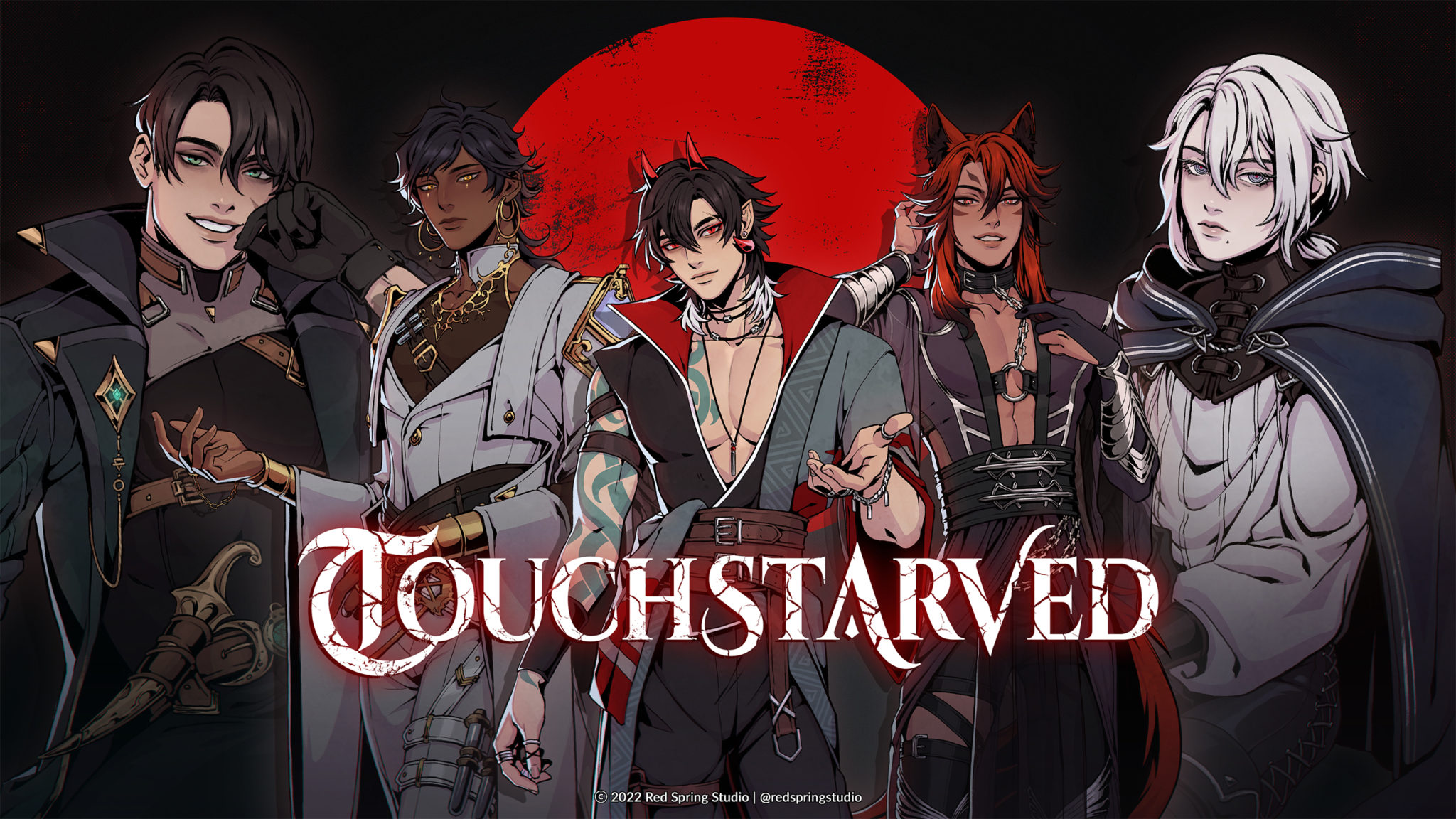 Leander, "The Heroic Mage" is a dashing and rebellious mage who seems like a perfect hero, but his chivalry is haunted by a darkness.
Kuras, "The Repentant Angel" is condemned to spend eons among humanity and masquerades as a mortal doctor to hide his true intentions.
Ais, "The Demon Renegade" is an intimidating outsider with violent ambitions. Ais offers miracles for the forsaken but at a terrible cost.
Vere, "The Chained Charlatan" is a beautiful and dangerous cunning fox spirit bound by a magical collar who was born of the depths of the Shroud.
Finally, Mhin, "The Cursed Outsider" is a moody hunter more capable of killing than conversation and pushes people away to hide their deadly secret.
The team has also begun to release graphics on each of the love interests with their likes and dislikes and other factoids.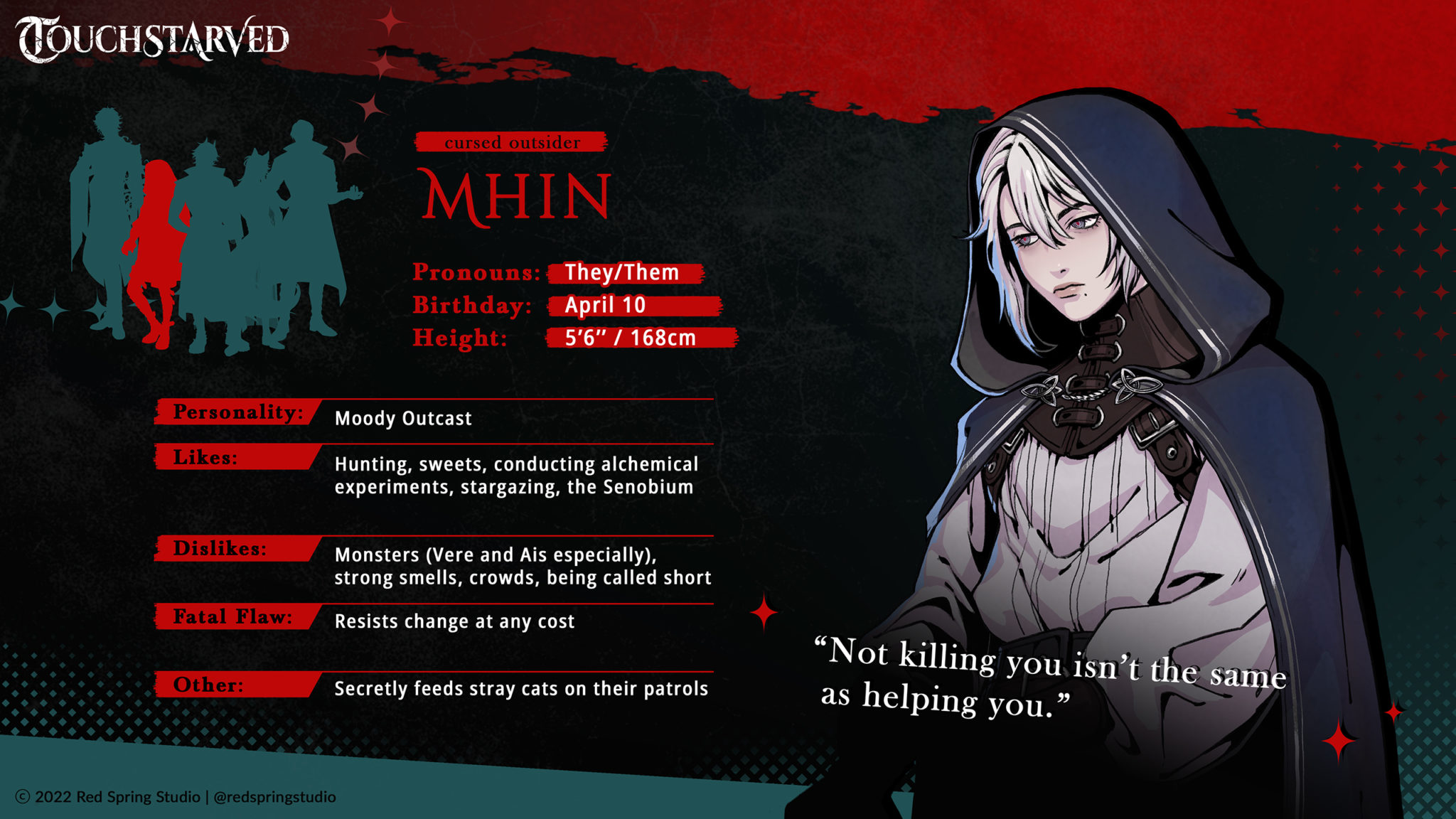 The main character will meet these five and others as they make their way through the sprawling city of Eridia where they and the player will find miracles, magic, and horrors. Information and secrets are the most valuable currency in this city and considering the number of secrets between the six characters…
We can't wait to see more about TOUCHSTARVED and learn more about these five fascinating love interests.
You can follow along on Twitter, Instagram, and Tumblr! The Kickstarter campaign arrives Spring 2023.
About Red Spring Studio:
Red Spring Studio is a small, POC and queer-owned indie studio made up of diverse talent from the gaming industry. United by a shared passion for dark, mature stories, they've poured their hearts into TOUCHSTARVED with the goal of telling ground-breaking tales for outcasts, danger lovers, and hopeless romantics.
Images courtesy of Red Spring Studio
Have strong thoughts about this piece you need to share? Or maybe there's something else on your mind you're wanting to talk about with fellow Fandomentals? Head on over to our Community server to join in the conversation!