Whatever you think about The Great, Hulu's occasionally true comedy about Russia's Catherine the Great, there is one undeniable fact about it: it loves sex. It revolves around sex. Every character wants to bang, and often make ridiculous, harmful, sabotaging decisions because they want to bang someone in particular. Russia's noble court is one of extreme thirst.
This was even more true in The Great's second season, which released on November 19, than in the first season. Where the first season had Peter, Georgina, Elizabeth, Velementov, and many others happily indulge in each other, or at least indulge in their desire for each other, Catherine was late to the game. Her affair with Leo comes later in the season and her focus is largely on finding something satisfying outside of her marriage to Peter. That focus falls on her dreams for reforming Russia and the coup which aims to depose Peter.
With the second season, Catherine has her crown. Her larger ambitions remain, but she and her conspirators are drunk off the power of winning. What remains when she has her authority? Well…lots of sex, even more than the first season. It makes me wonder if The Great, as fantastic a show as it is, might be a bit too horny.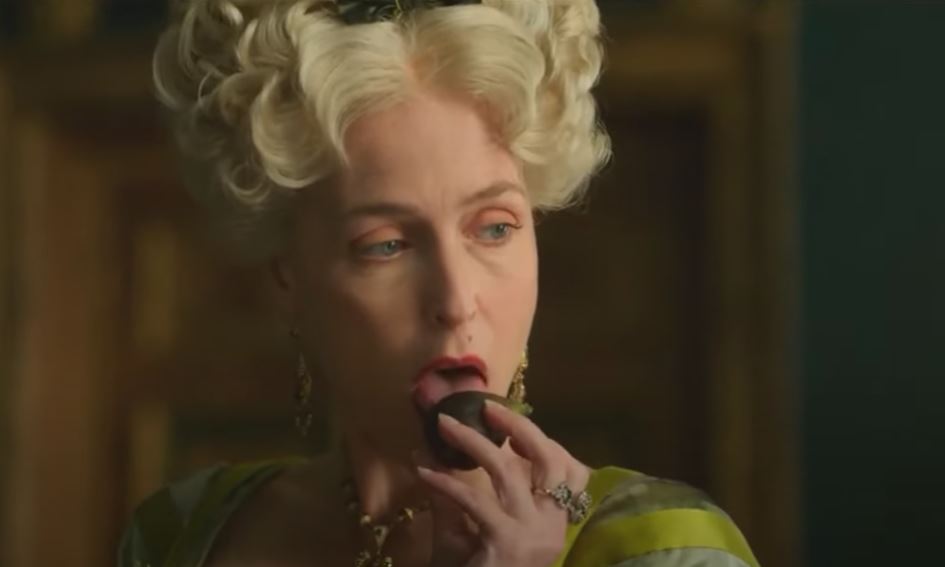 On the one hand, it is a comedy. Having Catherine refuse to execute Peter, the king she deposed and the biggest threat to her fledgling power, because he's good with his tongue, well, it's funny. Having Peter accidentally kill Catherine's mom after she obsessively chased him and misjudged how much weight a set of curtains could handle is hilarious. These characters are all a pleasure to watch, and their obsession with sex is a significant part of what makes them so fun.
Sex is also a significant part of Catherine's character arc. She starts out laying on her back while a king passionlessly goes about his business, and by the middle of the second season has that same, now deposed, king willingly diving under her dress. Sex symbolizes her rise to power. Her affair with Leo is the first time she finds romantic love.
There is also the way The Great uses sex to portray the uncontrolled debauchery of nobility, something easily appreciable by a generation like mine that has is so disillusioned by the unrestrained power people like this hold in their palms. The strange entitlement so much of the court feels they have to sex is just one aspect of the indulgent lives they live. You see the same thing in their gluttony, their fashion, etc.
I mean, how does Catherine ultimately get Peter to surrender the empire to her? Because Peter is so used to eating whatever he wants, whenever he wants, that a couple days away from his chef makes him too hungry to keep fighting.
The Great's horniness has an obvious, well-made point that I enjoy in every single episode. But damn, did the second season maybe take it a bit too far? Sometimes it felt like everything was about sex.
The first season balanced a lot of the horniness with other subplots. Catherine's ambition, Orso's escape from the abuses of court, Marial's attempts to escape serfdom and regain her nobility, and Velementov's war were all the focus for these characters, with most of the sex involving Peter, Georgina, Catherine, and eventually Leo. Sex clearly mattered, but it did not overwhelm their season arcs.
Velementov might be the only character there for whom sex is not the central focus in season 2, and even he has a subplot based around getting laid. Catherine is all about Peter, and vice versa. Orso spends much of the season trying to find a love life that excites him. Marial's main arc is about sleeping with Grigor, which leads to her finding out about Catherine's mom falling out the window while sleeping with Peter, which leads to the season-ending arc. Marial's other arc is about finding someone to marry. Archie has a crisis of faith halfway through the season that sees him trying to screw everyone and everything.
Then you throw in Catherine's mom, Arkady's wife being obsessed with having sex with Peter, and it all follows this general trend of The Great's second season being overwhelmingly sexual, even compared to the first season.
There is an argument that this takes away from The Great a bit. While all these characters have episodes and arcs that are not sexual, there is no doubting just how much sex matters and how much it dominates the season. It is one thing for a few characters to be obsessed, like the whole Peter/Georgina/Grigor dynamic from season 1. It is one thing to have part of a character arc focused on sex, like with Catherine and Leo. But maybe The Great went too far by having everything and everyone be so constantly horny?
Or maybe The Great was exactly what it needs to be, for exactly the kind of show it tries to be.
Ultimately, The Great is scathing satire about the excesses of nobility, something thrown in your face at all times. It is a show of excess and privilege, where characters with absurd access to almost anything they want indulge of themselves in toxic, harmful ways. That's the point, and the largest source of entertainment.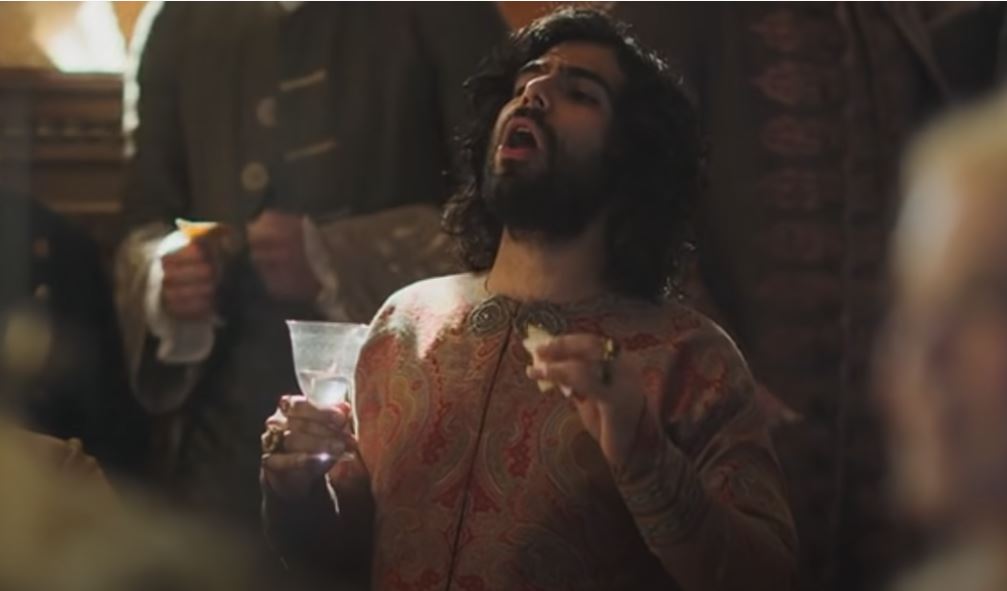 So yeah, now that Catherine and her inner circle are in charge, I would expect them to indulge in the same privilege and vice enjoyed by those they supplanted. They didn't have access to all these temptations before, or at least not to the extent they do now. And what better way to show that then with all the sex they get to have now?
What better way to show Catherine's new power then by having the same king she once had to serve the whims of now at her command? Why wouldn't Velementov suddenly have women throwing themselves at him? Why wouldn't Orso take time to find romance with the options newly available to him, and why wouldn't Marial celebrate her return to nobility by indulging in its vices?
And what better way to display the difficulty of changing Russia then with an even more exaggerated example of everything Catherine is trying to change?
Satire thrives on exaggeration. So if The Great's horniness is exaggerated, it usually works towards the show's benefit. Everyone is so wild and absurd because that's how you draw the caricatures that both entertain the audience and hammer home the larger point the writers want to make. The Great is not trying to be realist. It is not trying to be historically accurate.
Everything that happens is in service to comedy and parody. We are supposed to think everything is laughably absurd, and that the people we are watching are jokes.
There is a point where satire can go too far, and you stop investing in the story and characters because of how absurd everything is, but The Great does not cross that line. These characters remain compelling and relatable enough to care about. Their intentions remain good enough for me to want them to succeed.
If anything, having them overcome the ocean of thirst and seduction around them to succeed in their goals could only make their victory all the sweeter.
Is The Great too horny? I think it is exactly the kind of horny it needs to be.
Images Courtesy of Hulu
Have strong thoughts about this piece you need to share? Or maybe there's something else on your mind you're wanting to talk about with fellow Fandomentals? Head on over to our Community server to join in the conversation!