The Arcana is a visual novel available on mobile since 2017 developed by Nix Hydra. It takes place into a fantasy world inspired by the tarot game. It's free-to-playish (more about this later). And you know what? It's quite good. No really, I like to play it, I care about the characters, and I want to know what is going to happen. So I thought I will write something about it today.
The Story
In The Arcana you are the amnesic apprentice of the magician Arsa. Your master (and maybe more) is forced to leave the city and leaves you in charge of his (your) shop with his familiar, the snake Faust. Not long after his departure, two characters come to visit. If I don't remember the precise order of their visit they are respectively the Countess of Vesuvia, Nadia, and an 'old friend' of Arsa, the plague doctor, Julian Devorak. Both wanted to talk to Arsa but accept a tarot reading from you. After you have given them an ominous reading, Julian leaves. Nadia asks you to come to the palace to offer you a job.
This job turns out to be helping her solve the murder of her husband, Lucio, who was murdered three years ago. The main suspect, who confessed to setting Lucio on fire before escaping his prison, is Julian Devorak. He has recently been spotted in town. You must resolve the affair and catch the perpetrator before the masquerade, the first one since Lucio's death.
From here you will go trough Vesuvia, crossing path with other characters, and uncovering a real rabbit hole of mystery. And trust me the mystery is really catching.
Oh and you will pick a romance… that's kind of important too.
The Characters
Of main interest in The Arcana are its story and its characters. This is perfectly normal, after all this is the point of visual novel. But even for the genre The Arcana really has a colorful, endearing cast.  You will always be happy to come back to these characters. The main trio is particularly good.
Arsa is certainly the most stable of the three. He knows who he is, he knows that he loves and cares about the protagonist. Unsurprisingly, he is the only one who remembers what happened three years ago. One of the great things about him is that he is confident, both about his ability and about who he is. He might have some hesitation about his relationship with the narrator (but for good reasons).
However, I will say that he is a bit uncertain about the way to go forward. What "happened" to Lucio certainly concerns him, but the way you follow with him is confused. There is a lot of going back, going away, trying to face the problem, deciding not to for now… It doesn't make Arsa's route unpleasant, quite the contrary. I think it makes it more interesting. The way to go isn't always straight (pun intended), and that is a good thing, as it reminds us that even confidant people can hesitate.
Nadia is a more straight forward character. Despite a facade of confidence and authority, Nadia is insecure and wants to do the right thingTM. There are multiple reasons explaining this insecurity, including an amnesia that probably allows several members of her court to take advantage of her. Her desire to be a source of authority and to be right, because she loves this facade, could lead her down a path that ends up making her cold and hard. But Nadia is a good person who cares for her people. Having a strong person that needs reassurance about her capacities and future was a really good idea for The Arcana.
Julian is a bit of a mess, and this is an understatement. He is a bit of a masochist, definitively a poseur, and genuinely lost. To the point where he ends up hurting people around him, people that care about him. He is deeply convinced that unhappiness is the only thing waiting for him at the end of the story, despite his obvious medical talent and general niceness. This leads to one of the most violent roasts that I have seen in a long time, but not underserved.
In addition, the cast of secondary characters is amazing. I can't wait for Portia and Muriel's route. Especially since I am convinced that Muriel knew the protagonist. But there is also Lucio… Oh Lucio… What a colossal dick… I find myself wondering why no one set him on fire sooner. (Actually, maybe Lucio got the most violent, literal 'roast' I have seen in a long time, but once again not undeserved.)
Diversity
One of the other great thing about The Arcana is the diversity presented in the game. As you have probably noticed, two out of the three love interests are POC. Everyone is bisexual, too. But that's not the only thing. The protagonist lacks a canon physical appearance, so they can be who you want them to be. And I say they because the game lets you choose their gender… Or rather favorite pronoun. You have the choice between, she/her, he/him, and they/them. This is such a nice and clever thing to do. Everyone can play as they want, and it makes the experience more inclusive.
I have to give another point to Nix Hydra for design. The world of The Arcana is particularly well designed to work with this inclusivity. Vesuvia makes me things about the Silk Road—it has a Middle-Eastern vibe (and the ambiance music helps).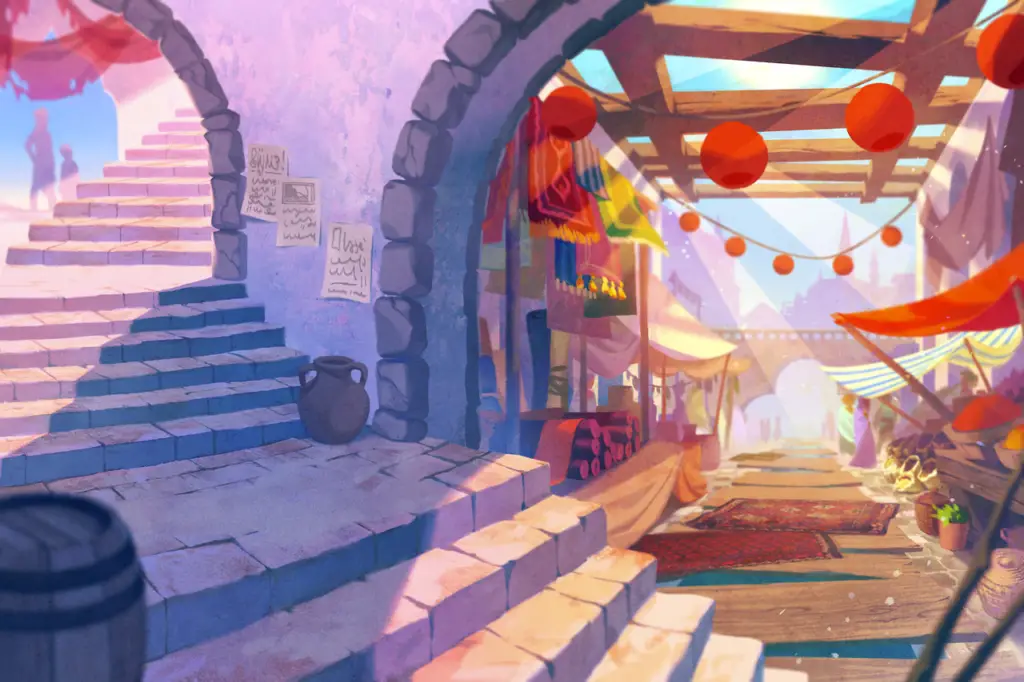 The fact that there are characters coming from everywhere and from a lot of different ethnicities continues to enhance the Silk Road impression.
Another good thing is that the universe is tolerant. Like I have already said, all three romance option are bisexuals. But everyone in the city is okay with same-gender romantic relationship. And there aren't any comments about anyone's ethnicity, either. You know what? This is truly refreshing.
The Main Problem of the Game
The Arcana is normally playable in three days. What I mean by that is that any update can be played rather easily with daily bonuses. However, that only works if you are okay with being robbed of every cute moment and of the majority of the illustrations. Yeah a good part of the illustration are guarded behind a wall of "pay a certain amount of coins." You can win coins on a daily basis, but not that much in real time. So how do you get enough coins to unlock everything?
Well you pay for them with real money. Micro-transactions are unfortunately way too common today.  And that's why I might have made some mistakes in my presentation of the game. Thus far, I have only played everything once… Because my background refused to let me spend money on something I could do another way. It's not that I am cheap… It is that the paying system isn't:
I don't mind that creators make money out of their creation, that is perfectly normal. However, this is a bit much. With 2 000 coins you can buy four books, and four books is the equivalent of an entire romance route. For now. The routes aren't over yet. And there are three of them! 43.99€ is more expensive than brand new 3DS games in my country!
Yes, Nix Hydra has considerably increased the daily bonuses recently and they have doubled the amount of coins you can buy for 43.99€. But still. I will probably only have played the integrality of The Arcana in four years. That's okay, the game is still lovely, and it does not tempt me into spending so much money. But still, it casts a gloom over the general game experience.
Conclusion
My free-to-play experience with The Arcana is pleasant enough for me to recommend it to you. It is a nice visual novel and if you like the genre you will have a good time. However, if you have trouble not spending money on micro-transactions, don't start the game because the experience will be really frustrating for you. Except if you are very rich… In that case, throw some of that sweet, sweet money toward Nix Hydra. Be the renaissance art patron you always wanted to be.
---
Images Courtesy of Nix Hydra