Stick-O is a chunky magnetic building toy for toddlers and kids made by Magformers. The popular kids toy Magformers became a hit in 2016 and since then, Magformers has grown and provided more products and toys made for kids as young as 18 months old. Stick-O is one of these products, designed for small hands who want to build things.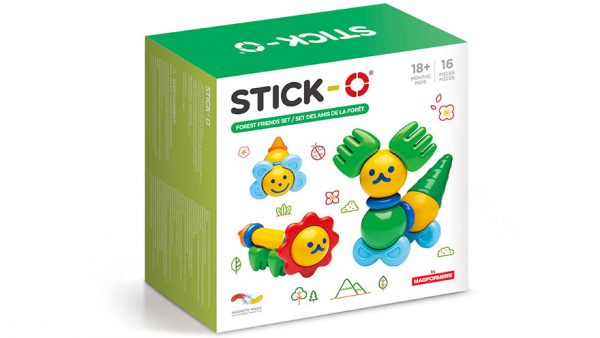 What's In The Box? 
Stick-O is a line with multiple sets, and I was provided with a copy of the animal themed Stick-O Forest Friends that includes 16 pieces, all with a magnetic piece to allow them to cling together. Other sets include different numbers and shapes of pieces, all which are interchangeable regardless of set.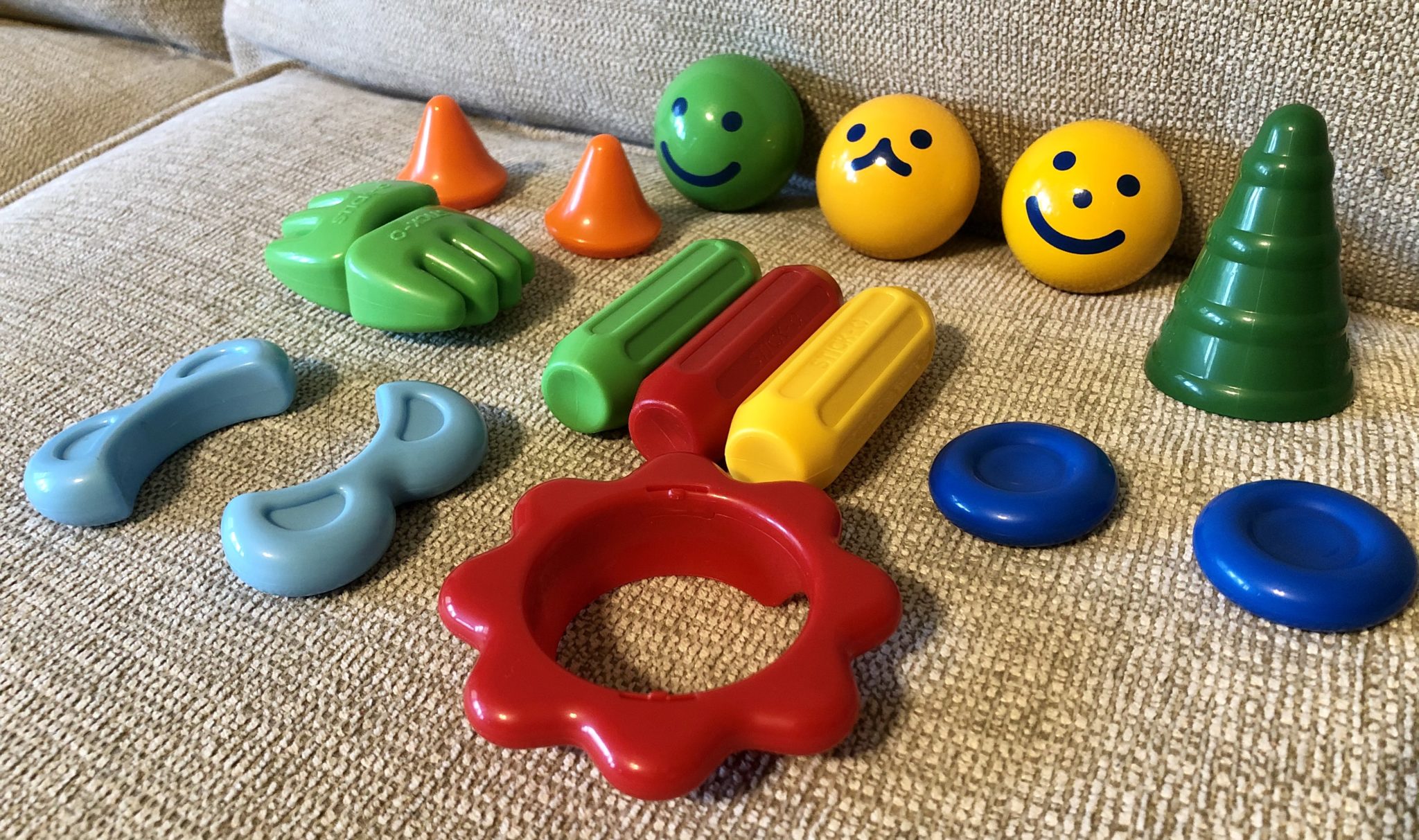 How Does It Play?
Each piece has a magnetic link point that clings to other pieces' magnetic link. This is an imagination toy, and kids will be able to either build things on their own putting whichever pieces together that they would like, or they can build what is shown on the box placing pieces in the order shown from a picture. 
Check out my Instagram Reel of Stick-O
What's The Verdict?
There is so much to like about this toy. The pieces feel well-made and sturdy, they handle well, and they stick to other pieces just where you want them to. The magnetic pieces are strong and connect to all other pieces well. The best thing about this toy is that while it's made for toddlers, older kids can still find them entertaining. Finding a toy that both a toddler and a kid both enjoy is actually pretty tough, so if you do have that situation, this toy is a must have. It invites creativity as kids are bound to make their own creations both simple and more complex. 
My 3-year-old thought it was amazing when he took two pieces and put them together and was so proud he made a crayon with the toy but then he made a "creature" using multiple pieces to create his new friend, "Joe". With this set specifically, the round balls are intended to be used as heads of creatures, and many creatures can be made from them. With only 16 pieces, it's surprising how many different combinations can be made making many different creatures. I would be very interested to know how the other stick-o sets work as the Forrest Friends set is a pretty good set to have. 
Ultimately Stick-O looks to be a toddler toy, which it does a great job in, but it's also enjoyed by kids who can create more complex woodland creatures. A stick-o set alone will be sufficient for toddlers and kids to create animals with but adding additional sets would greatly increase the versatility of the toy and create additional opportunities for creation. My kids aged 3 and 5 really enjoyed playing with the Stick-O toy, even with having the original Magformers available. Although they might outgrow this toy as they are older than the toddler age, they sure have enjoyed it already for it to be recommended to you.
Stick-o states that their toys develop curiosity, creativity & imagination. I would agree that this stick-o toy does that. They state this toy improves reasoning. Depending on the age I can understand, but unlike the "base" Magformers toy, you don't process from 2D to 3D. They state it improves sensory development which I agree with and add that there is something special about magnetic force. Lastly, they state it develops mathematical & scientific thinking that I do agree with as this toy can help develop fine motor skills depending on the age.
You can pick up Stick-O on Amazon.
Images via Brody Sheard and Magformers
Have strong thoughts about this piece you need to share? Or maybe there's something else on your mind you're wanting to talk about with fellow Fandomentals? Head on over to our Community server to join in the conversation!