Following the announcement and upcoming release of Dynamite's next hotly anticipated Pathfinder series, the first in several years, the publisher is announcing another huge collaboration with roleplaying industry leader Paizo. Starfinder, the company's other hit game and mythos, is coming to comic books for the first time in Angels of the Drift.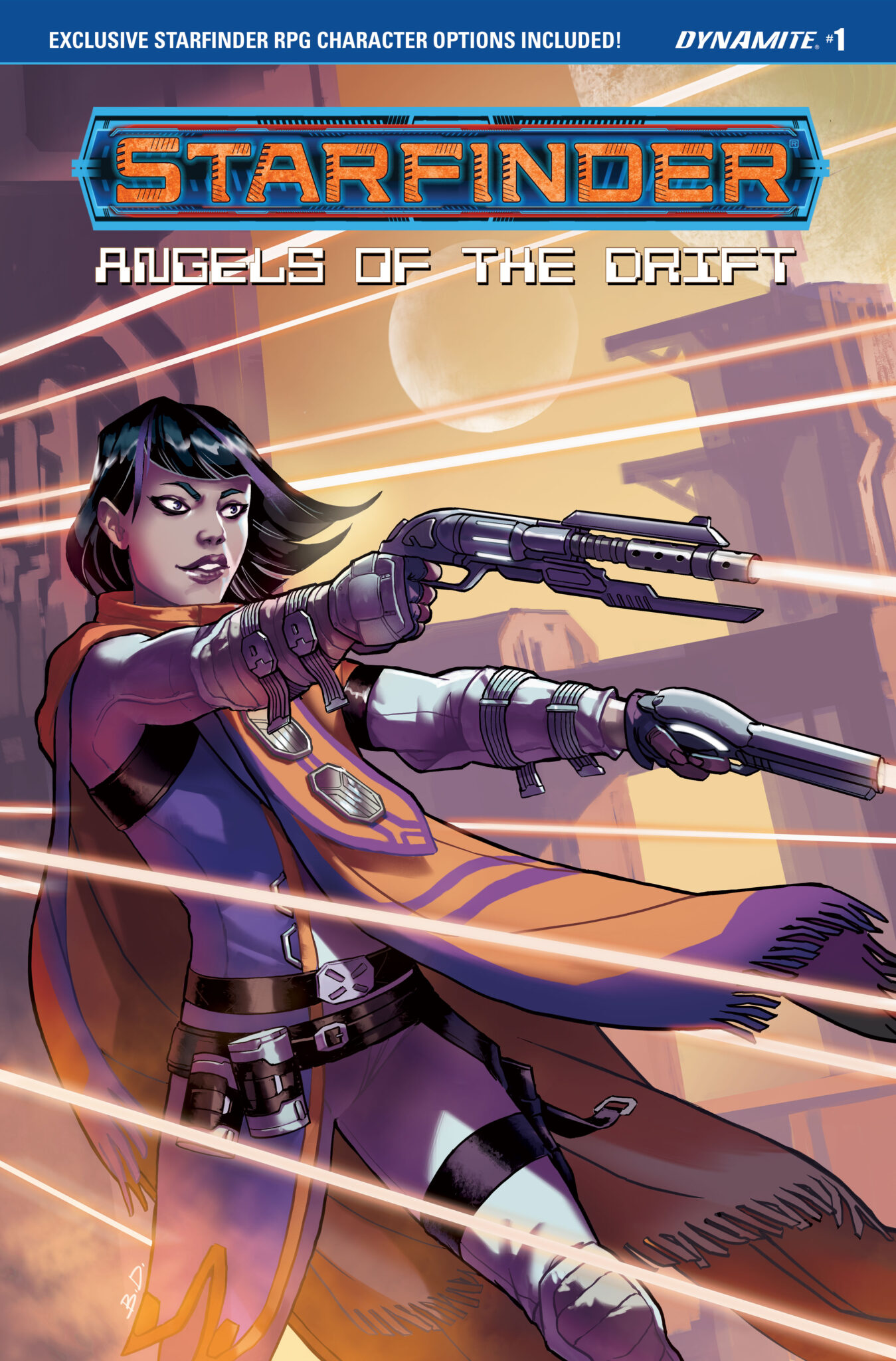 For the first ever Starfinder comic series coming to stores, Dynamite and Paizo hand picked the best creative voice to take the helm. James L. Sutter served on staff at Paizo for over a decade, including as Creative Director for Starfinder, playing a critical role in developing the world and systems, translating the beloved Pathfinder formula to a science-fantasy landscape. Sutter writes Angels of the Drift alongside artist Edu Menna (Army of Darkness).

"Starfinder is all about exploring the galaxy and having epic adventures, but at the end of the day it's also about your real-world experience as a player, sitting around a table having fun with your friends," said writer James L. Sutter. "I think the comic zeroes in on that feeling—that no matter how high the stakes get, both the game and the comic are meant to be fun."
Paizo has been charting the paths of Starfinder's "iconics" for over half a decade now in game art and supplemental material, but fans have been clamoring for a greater story focus on them, which is now here! Angels of the Drift is elevated by its fun, colorful cast of characters, like any great genre adventure. Navasi is a human woman and reformed pirate, serving as the group's fast-talking, plan-crafting de facto captain. The hulking, reptilian Obozaya is the main muscle. Ciravel is a precog elf who uses a hoverchair. The hot headed mechanic Quig comes along with a pet robot, and a deadly flamethrower. Last but certainly not least is Keskodai, an insectoid medic… and priest of a death goddess. This squad will all be pulled together as a disaster in the hyperspace dimension known as the Drift has completely thrown off the galaxy's ability to travel between worlds safely. It all goes south from there!

The series will feature a stunning trio of fantastic covers. Series interior artist Edu Menna is included in the pack, alongside Richard Pace (Second Coming) and Biagio d'Alessandro (Pathfinder). Pace's covers across the series will connect to form a larger image. All covers are all printed on premium cardstock paper.

Each issue also comes with extra content for players of the tabletop game: the full series will include playable character stats for all the heroes, new character options inspired by the comic, a brand new playable species, and more—all officially sanctioned by the Starfinder Society!

The Starfinder roleplaying game was officially released in the summer of 2017 and has quickly grown to be one of the most popular science-fantasy tabletop games. Alongside sister game Pathfinder, Paizo's twin titles have continued to attract all kinds of fans.

Dynamite's Starfinder: Angels of the Drift series will alternate publication months with Pathfinder: Wake the Dead through the remainder of 2023, giving Paizo fans a great chance to follow both series and their connected mythos.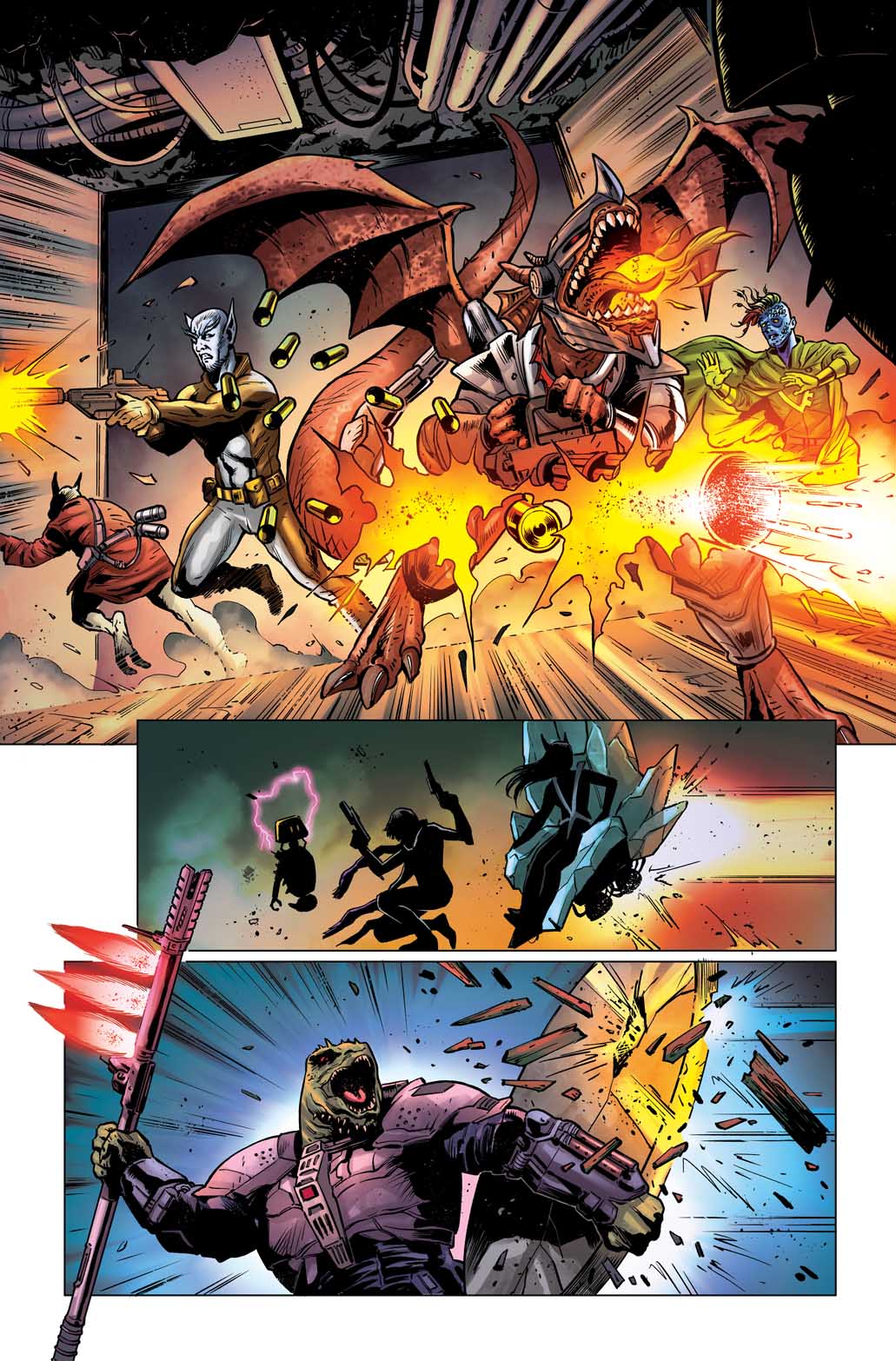 STARFINDER: ANGELS OF THE DRIFT #1 is solicited in Diamond Comic Distributors' April 2023 Previews catalog, the premier source of merchandise for the comic book specialty market, and slated for release in June 2023. Comic book fans are encouraged to preorder copies of the issue with their local comic book retailers. It will also be available for individual customer purchase through digital platforms courtesy of Comixology, Kindle, iBooks, Google Play, Dynamite Digital, ComicsPlus, and more!
Images via Paizo
Have strong thoughts about this piece you need to share? Or maybe there's something else on your mind you're wanting to talk about with fellow Fandomentals? Head on over to our Community server to join in the conversation!