As we officially kick off the holiday season this week, we must always think of family. And what series is more about family than Star Wars, the saga of one very messy family making their personal issues the whole galaxy's problem. This year, Lucasfilm has been releasing a truckload of licensed Star Wars goodies through their "Bring Home The Galaxy" program, from the standard action figures and lightsabers to more eccentric offerings like an Amazon Echo shaped like Grogu's head or an eyeshadow palette inspired by everyone's favorite queen, C3-P0. Luckily, you're not alone in sifting through the pile. We're here with some recommendations to help make the Star Wars fans in your life happy this holiday season, no matter their age!
For The Adults
MSRP: $140.00 ($105 during Holiday Sale)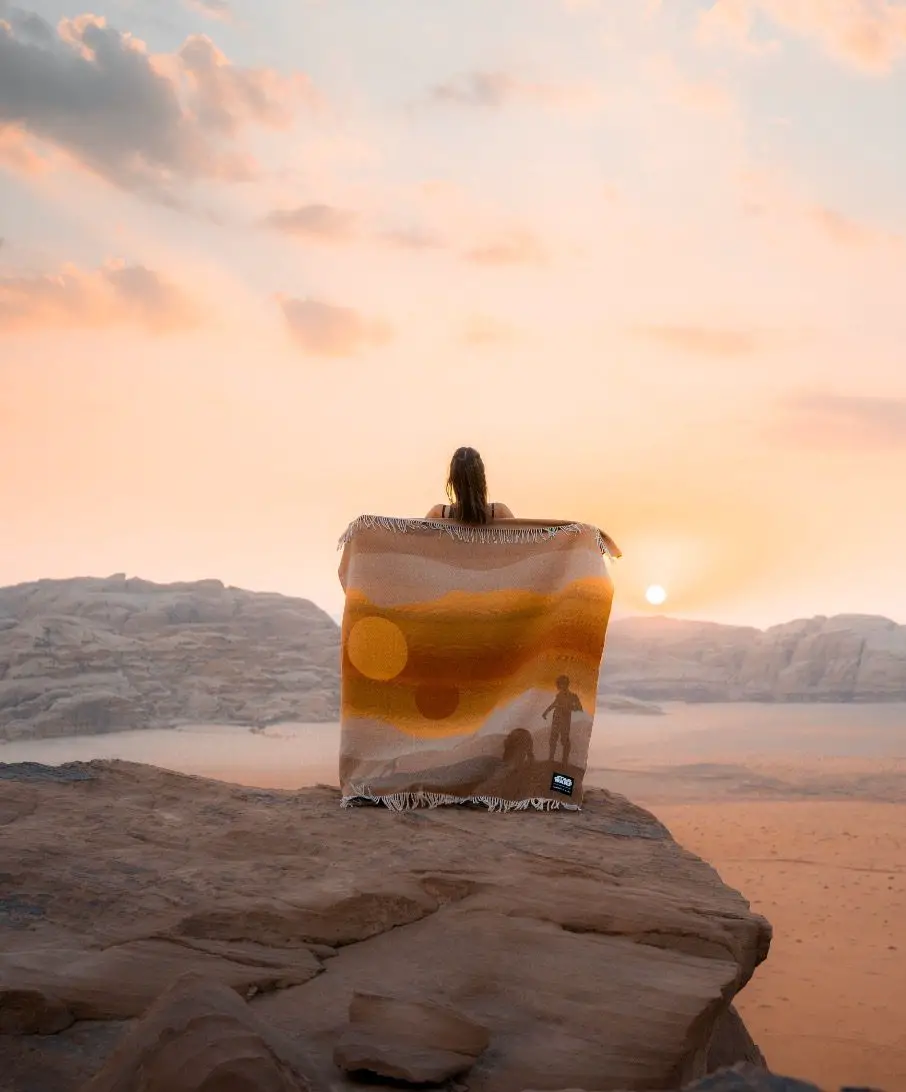 While you can take your pick of pajamas, blankets, and pillows being offered this year, these more rustic, stylized offerings from Sackcloth + Ashes really stand out as home goods that show off fandom without being too garish. All three showcase an iconic planet from each film in the original trilogy. The Tattooine blanket shows Luke and R2 gazing up at the twin suns, the Hoth showing outlines of the AT-AT's and Imperial Star Destroyer during the Battle of Hoth, and the Endor showing Wicket W. Warrick looking over the forest as AT-ST's prowl and the Death Star Mk. 2 looms over the scene. And the coolest part is that Sackcloth + Ashes donates a blanket to homeless shelters for every blanket sold, and all blankets are made from recycled materials. So you can help others be cozy too without making the planet any cozier than it already is!
MSRP: $624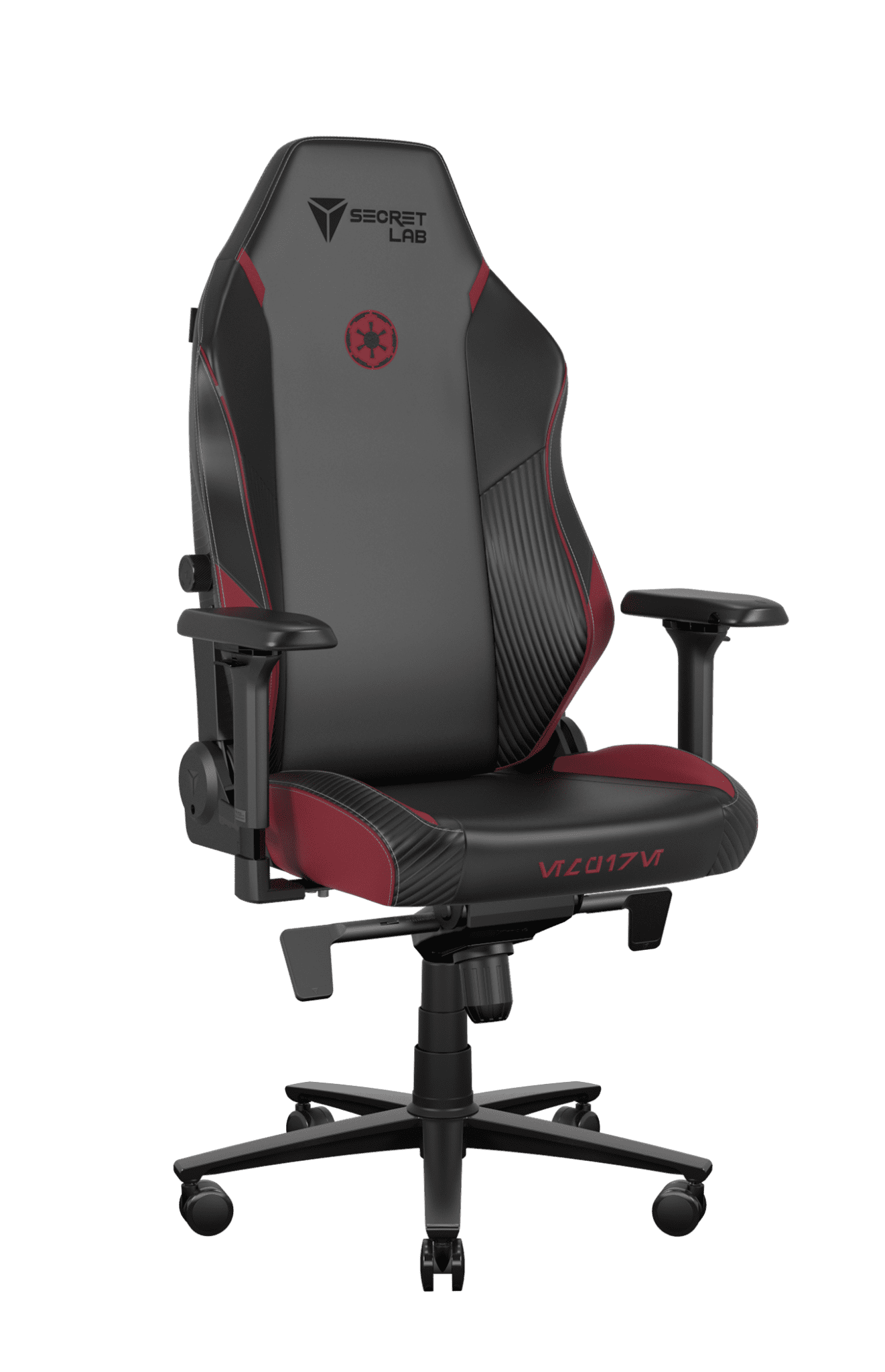 Show your allegiance to the Galactic Empire in comfort and style with these new chairs made in partnership with Secretlab. Part of their TITAN Evo series, these chairs feature all of the comfort and quality as normal but with the addition of minimalist but distinctive designs inspired by the Empire. They're the perfect addition to your favorite Battlestation or if you need something a little more intimidating to sit in at work.
MSRP: $375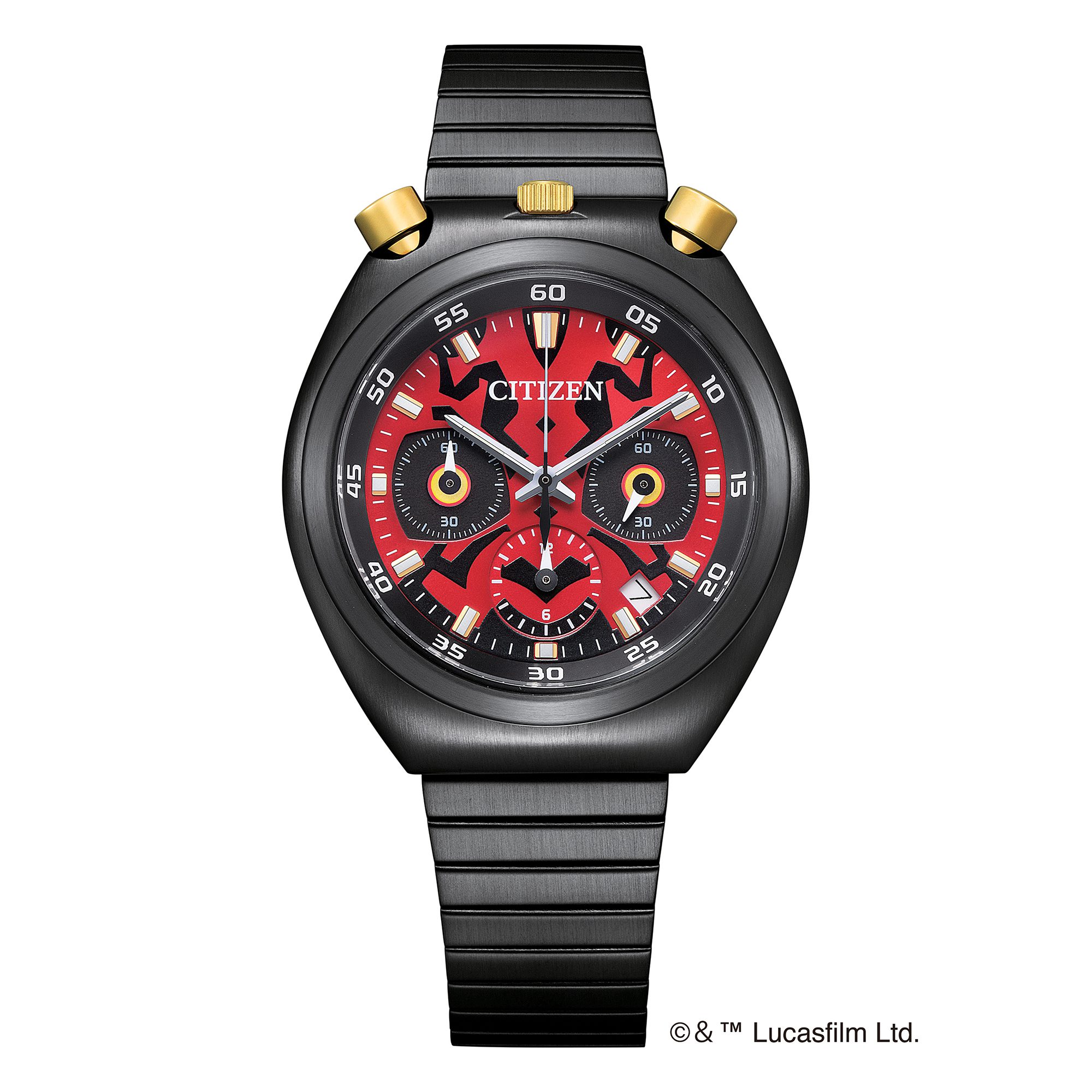 Great for anyone who needs a new accessory that shows off their Star Wars fandom in a classy way, Citizen's line of Star Wars watches grew this year with the addition of four watches inspired by Citizen's 1972 Tsumo Chrono, incorporating that model's iconic "horns" into designed inspired by Darth Maul, Darth Vader, R2-D2, and C-3P0. Each feature a metal band, an etching of the Star Wars logo and character on the back, and subdials showing the date and seconds timer.
For The Teens
Heroes & Villains is a staple of gift lists thanks to how many fandom licenses they have and how good their designs are. And while they have multiple Star Wars themed backpacks to choose from (including a very cool Ahsoka Tahno Clone Trooper bag), our pick is hands down their Jedi Order-inspired pack. Unlike the others, this bag has bungee netting, a lightsaber holster, some really nice faux leather and metal detailing and, coolest of all, the ability to be converted into a duffel bag when needed. It's a cool design for any backpack, but the little Star Wars touches help make it perfect for a new year of high school or someone getting ready for university.
Star Wars X Razer Wireless XBox Controllers and Charging Stations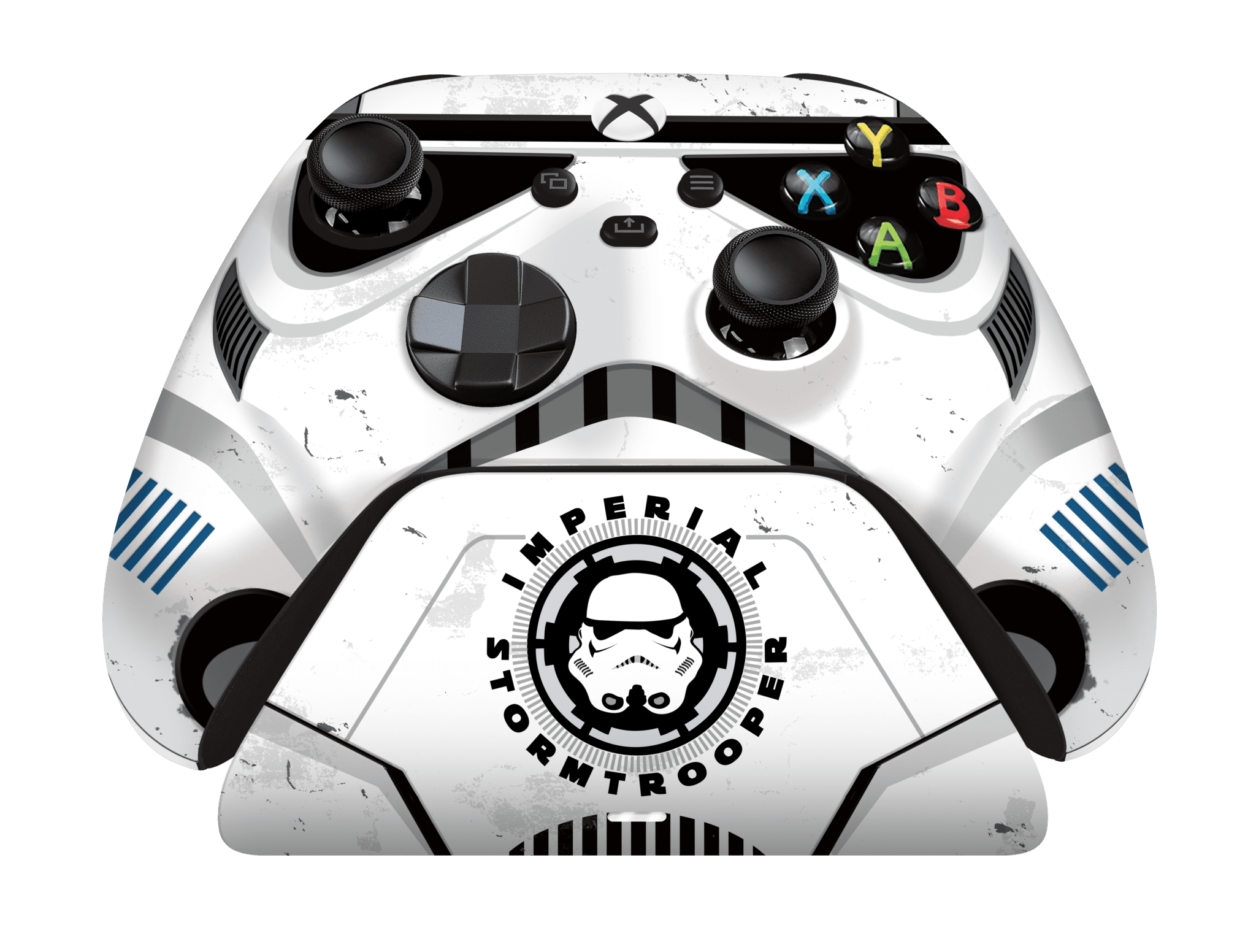 Get the gamer in your life something special with these limited edition controllers and charging ports from Razer. Each controller is designed after some of the most iconic armors of the series: The intimidating white of the Stormtroopers, the utilitarian metal of Djin Djarin's Beskar Plating, and the weathered and worn green and red of Boba Fett.
Star Wars X DC Shoes Boba Fett Snowboarding Gear
189.95 (BANSHEE Insulated Pants)
If you've got a snowboarder (or wannabe snowboarder) in your life, get them shredding Hoth-style with new gear from DC shoes themed around a galaxy Far, Far, Away. Between the board showing off the Galaxy's greatest bounty hunter and matching BOA boots and BANSHEE snow pants, they'll be the terror of the slopes. And even if you don't board, those boots and pants are great winter wear.
For The Kids
MSRP: $89.99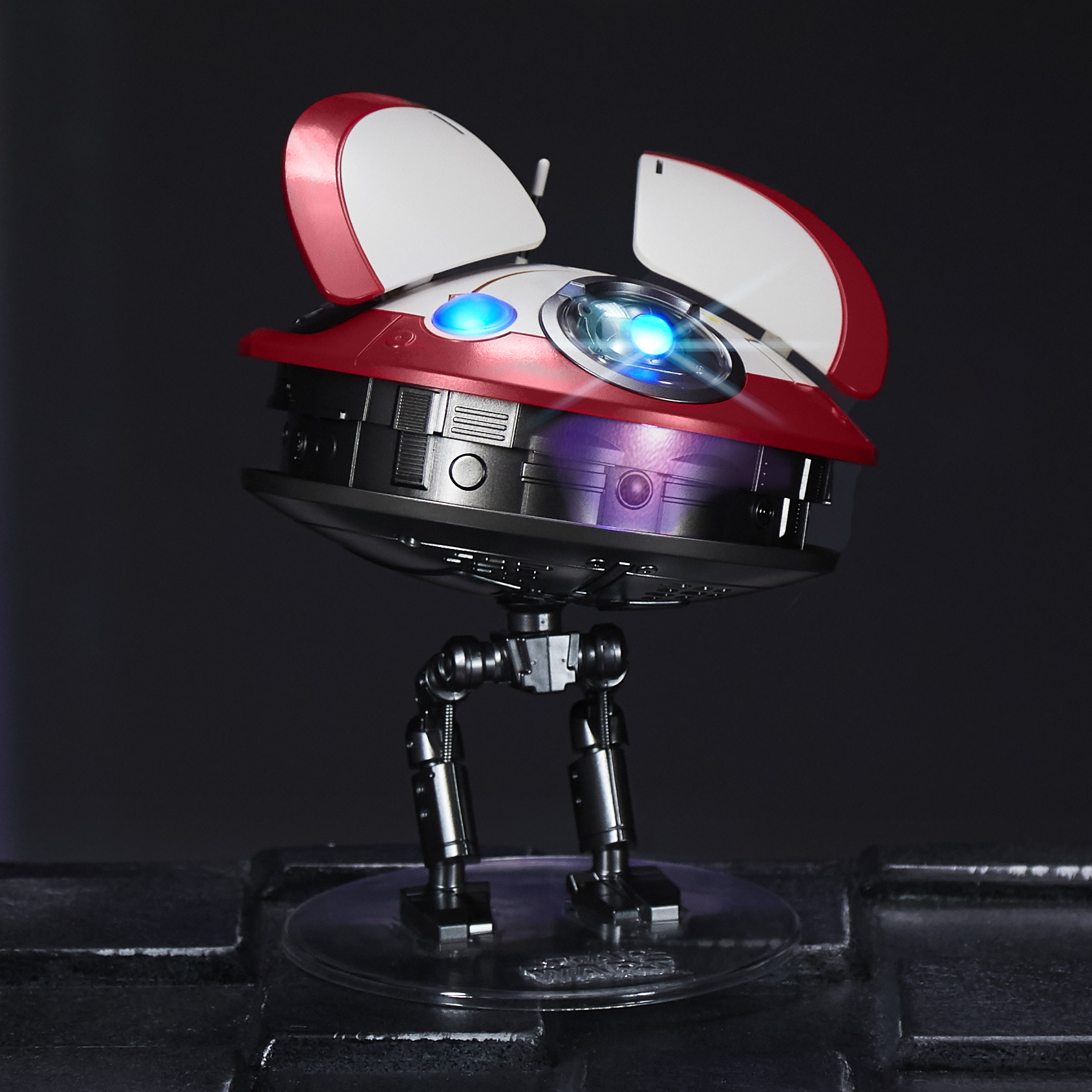 Everyone's favorite little robot from Obi-Wan is now able to come home thanks to Hasbro Pulse! She brings with her 45 different light, sound, and movement combinations as well as three different modes: Companion, Hover, and even an On The Go mode for when you need to travel. It's like a Star Wars Furby but without the horrifying crimes.
MSRP: $20.99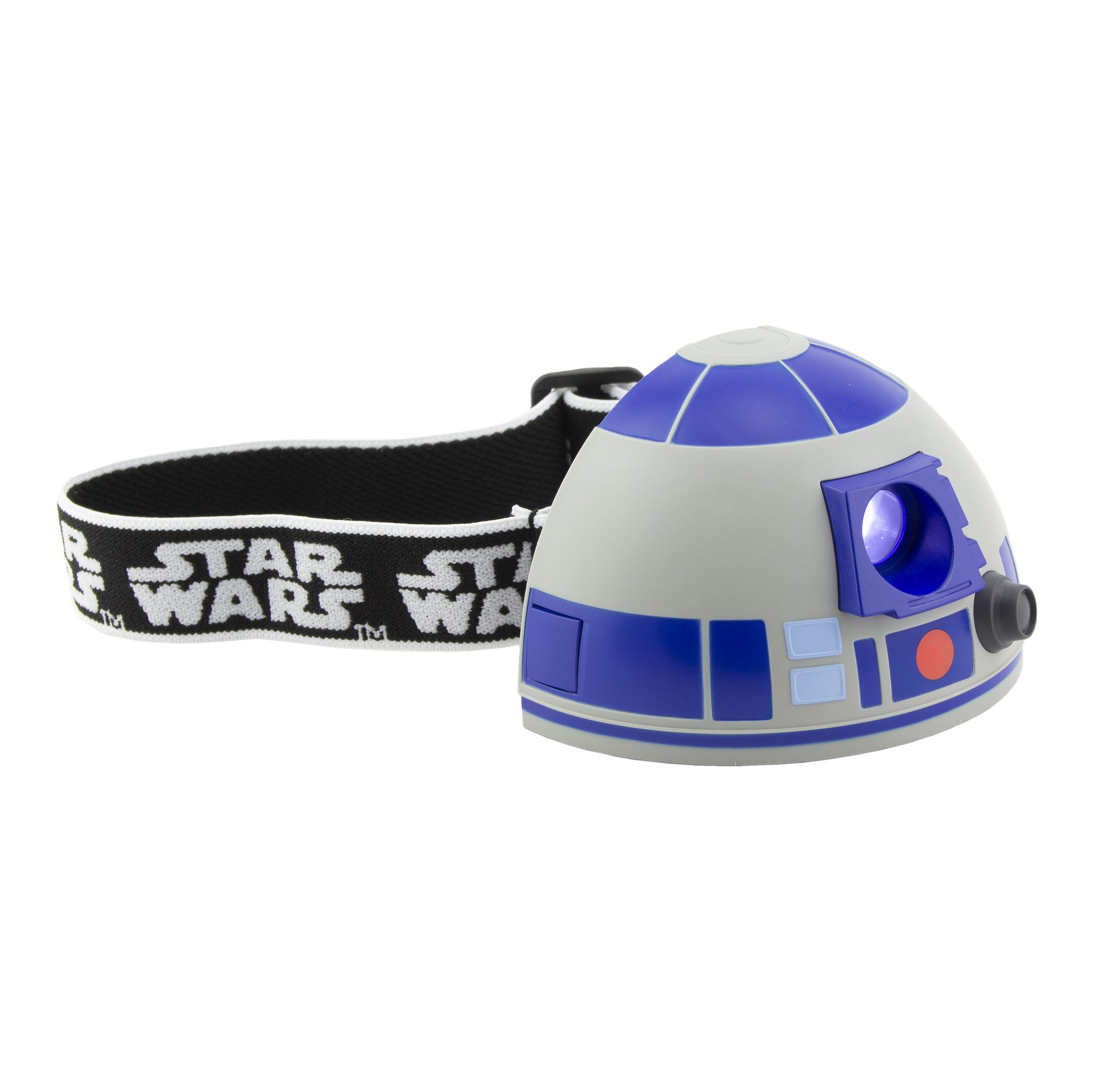 Take a little friend with you on your next camping trip or just help see in the dark with this fun little head lamp modeled after R2-D2. While it can't unlock doors or fly, it does make plenty of droid noises to keep you company.
You've got plenty of options when it comes to Star Wars plushes, and you can find almost every character rendered in huggable, squishable form. But our favorite is this little guy, a wee Jawa toodling around inside the head of an Astromech Droid he's no doubt gutted for salvage. The cutest little scrap pirate this side of Mos Espa.
MSRP: $59.99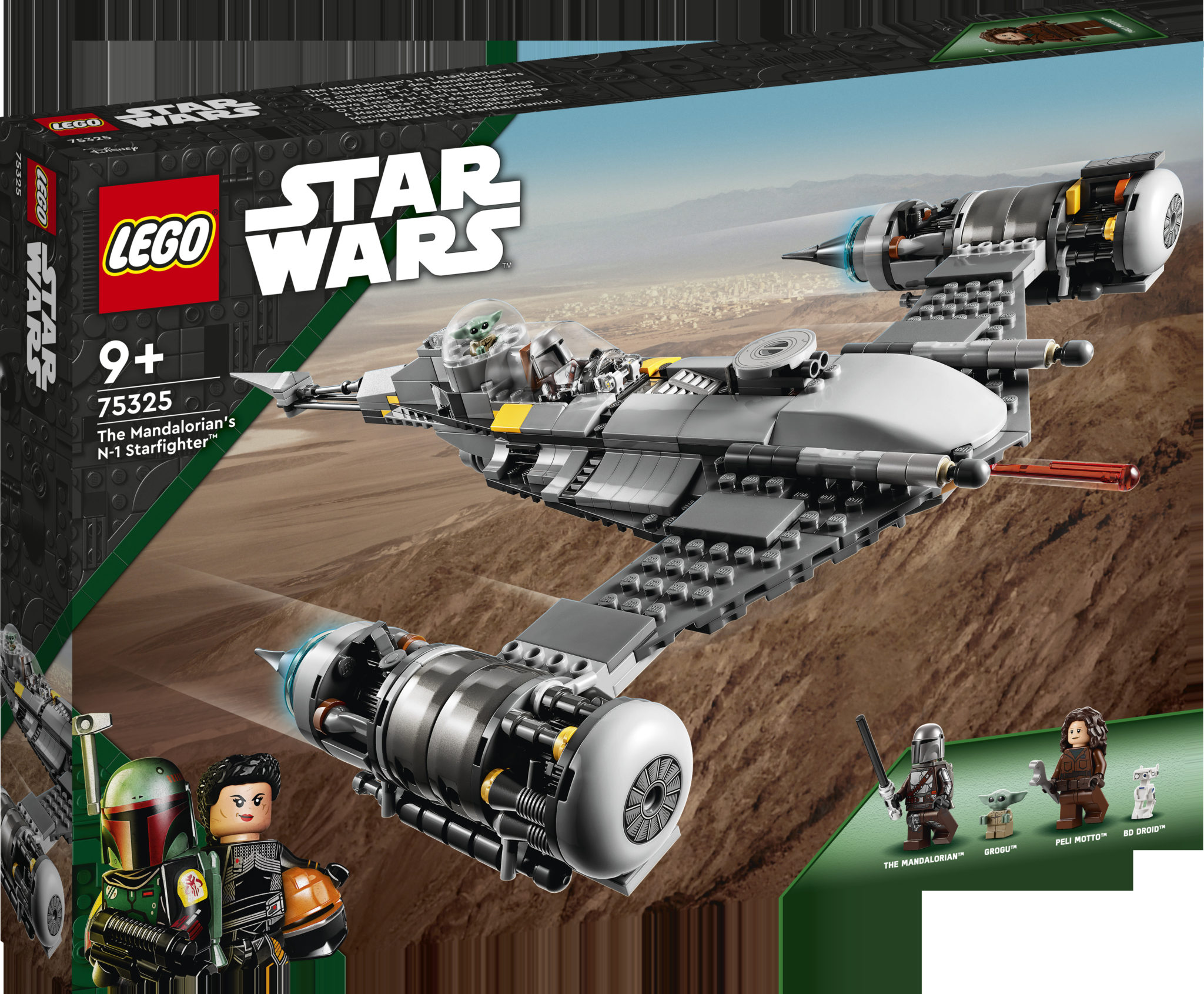 Star Wars and LEGO might be the greatest pairing in toy history since the hoop and the stick. Everyone from ages 1-100 loves LEGO, and ever since the first Star Wars sets rolled out in the 90's these kits have become iconic. There were plenty of new sets released for this holiday, but Djin's N-1 Starfighter from The Mandalorian is such a perfect set to be put into LEGO form. It's already pretty piecemeal, meaning you can have some fun improving or customizing it as you want. Plus it comes with minifigs of Mando, Grogu, a BD Droid, and Amy Sedaris for more galactic adventures in the future!
Images via Lucasfilm and licensees
Have strong thoughts about this piece you need to share? Or maybe there's something else on your mind you're wanting to talk about with fellow Fandomentals? Head on over to our Community server to join in the conversation!