Reviewers log, stardate 58489. Wizkids has send us a board game, Star Trek Deep Space 9 license. I wasn't sure when I got it if  anything short of adorable raccoons could get me to like an economy game. It can be difficult, sometimes, to find the fun in money and math. But after playing, and I think my mind may have changed, and I think I'm beginning to even think like a Ferengi. 
What's In The Box
Rule of Acquisition #194: It's always good business to know about new customers before they walk in your door.
I won't go super in depth for this, as you can get a full skinny on the contents in my unboxing video on the Fanfinity channel. However, I want to emphasize two of the standout elements in Star Trek: Galactic Enterprises. The first is the art, specifically the colors and designs on the cards, Padds, and "Technical Manual." There's an amazing  fidelity to the world of Star Trek, one that helps the game feel more than just a game with a license slapped on it. The well placed quotes from the Ferengi Rules of Acquisition, font choices, and even those retro-futuristic curves all the shapes have; they all make this feel like a real game a group of Ferengi are playing around a table at Quark's. The "padds" used to record business even feel Trekkie despite being florified pads of paper.
Adding to that is the second highlight and the "star" of the show (especially for any self-respecting Ferengi merchant): that beautiful gold-pressed latinum you're fighting over. Made of thick cardboard and well-detailed, there is a deep satisfaction to stacking, sorting, and running ones finger through piles of the gold pressed latinum pieces you've earned. It seems minor because it's just themed monopoly money but, damn it, it does make you feel like what Kira once called a "greedy, misogynistic, untrustworthy little troll."
How's It Play
Rule of Acquisition #17: A contract is a contract is a contract… but only between Ferengi.
Once you get past the intergalactic trappings, Star Trek: Galactic Enterprises is a very straightforward game of commodity trading and bartering. The goal of the game is to become the First Clerk, the right-hand Ferengi to the Grand Nagus. During the game, the title moves from player to player, conferring on them the almighty control of the latinum (they're the banker) as well as the role of auction master and adjudicator of business disputes.
The players bid on the semi-legal commodities of Star Trek, the things Quark is smuggling onto Deep Space 9 amidst the chaos of the wormhole, everything from basic Padds to illegal phasers and even the dilithium crystals that power the starships of the Federation. Each round, the merchants add these items to their stock before the feeding frenzy begins. All bets are off as the merchants can trade, make deals, and decide on price fixing. When its time to deal out latinum, Ferengi are given the value of their goods. If the merchants share a commodity, they must have the same price to earn that much latinum.  The Ferengi-ness comes in when the undercutting bonus kicks in: if a merchant prices his (Rule of Acquisition #94: Females and finances don't mix) commodity below another, he gets the value as well a bonus. All negotiations, lies, and trickery are both allowed and encouraged as a part of business.
The big complication are the action cards, which are bought like commodities and represent the aforementioned chaos of DS9, as well as the institutional limitations (Odo) of the station. These cards can do things like steal or remove market cards, mess with the order of play, or even skip entire phases of play. Just like the trade goods, these can be swapped or bought or used as bargaining chips for deals with other merchants. They add a good amount of in-universe flavor as well as more unpredictability to the rampant capitalism going on.
The Verdict
Rule of Acquisition #59: Free advice is seldom cheap
This game is an extremely solid economy game, with lots of opportunity for the kind of crafty wheeling and dealing you expect from the genre. Sometimes it feels like Catan, other times like Pit, but anyone who likes to yell and make deals are going to have fun with this. The rules are deliberately streamlined, allowing for an immense amount of creativity when it comes to what you can get away with. The action cards are a fantastic change of pace as well, and help diversify beyond simple commodity training. It's simple, streamlined, and fun enough to be whipped out at parties or as a quick and casual game, and it's over in a rapid fire whirlwind (my test games ran less than half an hour).
The one thing holding the game back is that it doesn't quite do much that isn't done by other games, even if it does those things EXTREMELY well. The design, the action cards, the very feel of the game is entirely based on one's experience with Star Trek and especially Deep Space 9. If you don't appreciate the weird satire of the Ferengi, get the show lore referenced in the action cards, or even remember the episodes all of the game's art comes from, you're not going to really appreciate this game like you should.
That said, it's an amazing game for Trekkies and particularly us Niners, who have basically been stuck seeing TNG, TOS, and the movies get all the license love these days. For us, this is for sure an essential game to seek out, and definitely worth a look from Trekkies of all stripes. For anyone else, I'd definitely give it a shot if you have the chance, but don't expect anything truly mind blowing.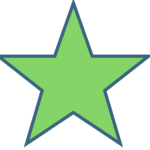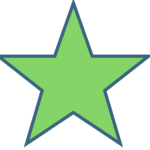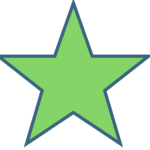 Immersion notes:
Don't be afraid to read the rules of acquisition on each card. Not only do they help you get into the Ferengi mindset, they're invaluable business tips to boot.
Treat your latinum like the valuable thing it is. Don't forget to handle it, play with it, and feel your wealth as you play. After all, you did earn it.
Approximations of Romulan ale, jellied gree-worm, or Slug-O-Cola can help mimic the seedy vibe this game demands.
Please assume that this takes place post-reform so that you don't have to make any female players disrobe before the game starts.
Star Trek: Galactic Enterprises is currently available from the WizKids site, online retailers, and your local games shop, where it retails for about $25.00. And be sure to keep an eye on the Fandomentals and Fanfinity for everything in the worlds of gaming, fandom, and Star Trek!
---
Big thanks to WizKids for providing the material for this review as well as some images, with the rest via Paramount. Have you gotten a chance to play Galactic Enterprises and disagree with our assessment? Is there a feature that intrigues you? Sound off in the comments!