Yeah, I know, I know. "Kori, these don't look like fragrances?"
You're right! Noble Otter is primarily a shaving company, but that's not to say they haven't developed some seriously awesome scents and products!
Noble Otter was established in 2017 after Cody, already a hobbiest soapmaker, fell in love with shaving and its heritage upon his wife gifting him a wet shavers starter kit for Christmas.
Part of what initially caught my eye with this company was its name. Noble Otter. It sounds like a truly magnificent house our own Good Queen Carol would like to have as a court perfumer, doesn't it? It also doesn't hurt that their art is both fun and has that classic nostalgia angle to it.
Anyways, this house handmakes shaving soaps, bar soaps, aftershaves, and fragrances out of their Houston base. Now, why do I have "men's" aftershave (Not counting the fact that y'all ought to know by now that I wear what I want…)? Well, if there's one complaint about this company that I have, it's that they have a metric shit ton of product out of stock.
Yes, I know, it's a petty complaint because we all know that COVID-19 wrecked the supply materials chain, as well as all of our schedules. But it also means that all of their fragrances and bar soaps are out of stock and seeing as I do not shave my face, that left me with the aftershaves.
I currently have a bottle of Rawr and The Night Before (though I do plan on hopefully picking up Barrbarr and Monarch at some point), of which I'll give a quick note breakdown below:
Rawr Notes
Bergamot, Sweet Orange, Neroli, Dandelions, Atlas Cedarwood, Vanilla, Musk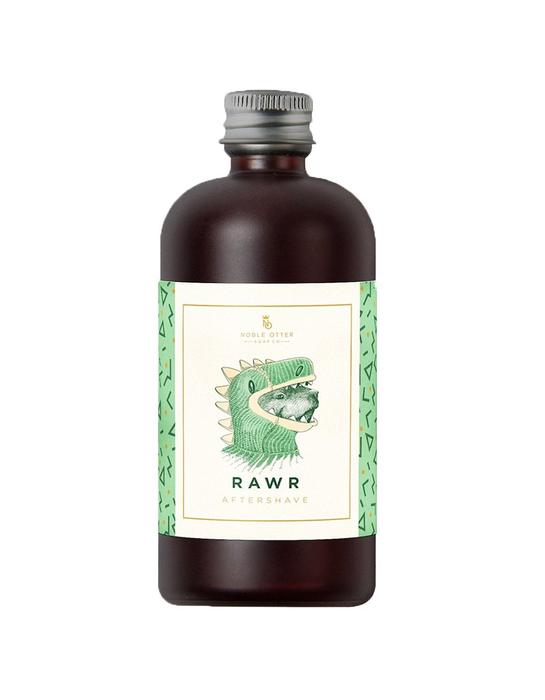 The Night Before Notes
Pink peppercorn, Balsam fir, Mistletoe, Rosemary, Amber, Sandalwood, Vanilla, Myrrh, Frankincense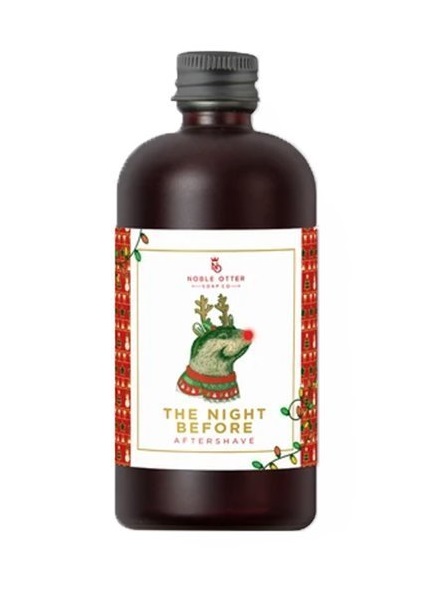 Now, keep in mind. These are potent. I know some aftershaves have scent concentrations that are gone in 30 minutes, but that doesn't apply to Noble Otter products. I've also found that this is a thicker aftershave than others I've picked up and used as a fragrance bracer in the past, so prepare for a more gel-type feel that needs to be rubbed in thoroughly.
The Night Before smells like (spicy!) Christmas, which I love, and Rawr is just something that feels very comforting, and reminds me of sunny, warm Saturday mornings as a child.
They're also quite affordable, especially when you account for their extended longevity, as I picked up both 4oz bottles for $16.00 apiece.
But, and I'd really like to emphasize this, I am greatly anticipating for the bar soaps and fragrances to finally be restocked. Whenever that might be.
You can pick up Noble Otter products directly from their site, which I linked above, or you can try and hit up Maggard Razors, which is where I got my bottle of The Night Before from.
Seriously, though. Please restock your fragrances.
Have strong thoughts about this piece you need to share? Or maybe there's something else on your mind you're wanting to talk about with fellow Fandomentals? Head on over to our Community server to join in the conversation!
The Fandomentals "Fragdomentals" team base our reviews off of fragrances that we have personally, independently sourced. Any reviews based off of house-provided materials will be explicitly stated.