For the past 17 years, I've been working and volunteering in the gaming scene, with everything from rulebook editing, game testing to boardgame marketing. I've been lucky enough to meet a lot of different game designers and developers all over the world, to discuss game design and play their games. When I became a parent I started looking for games that I could enjoy together with my kid and the friends I made that were also parents. Its easier to pull out a card game that requires no prep, than to gather everyone around a boardgame when the days get long and focus might not be the best. Quality time is more than just movie night. To me, it's game night. With that in mind, I wanted to share a few card games that I have been enjoying, from indie designers around the globe, so that you can enjoy them as well.
by Levity Games
Players 2-8
Age 7+
In T.A.C.O., you compete to build the most epic taco. As there can be only one winner of this game, you must carefully select your ingredients while protecting them from attacks from your opponents. You can ensure victory by stealing, poison and even destroying ingredients around the table. The game's artwork gives T.A.C.O. an added flavor (no pun intended), and we can all find our favorite addition to our tacos in it, from Shredded Beef to Jala-Pain-Yo.
I was lucky enough to grab a seat at a game during the Kickstarter campaign with the game designer, Ammon Andersen himself, and his dear fiancee. We had such a blast while playing the card game, and I look forward to playing more games of it with my friends and family.
Learn more on tacosforever.org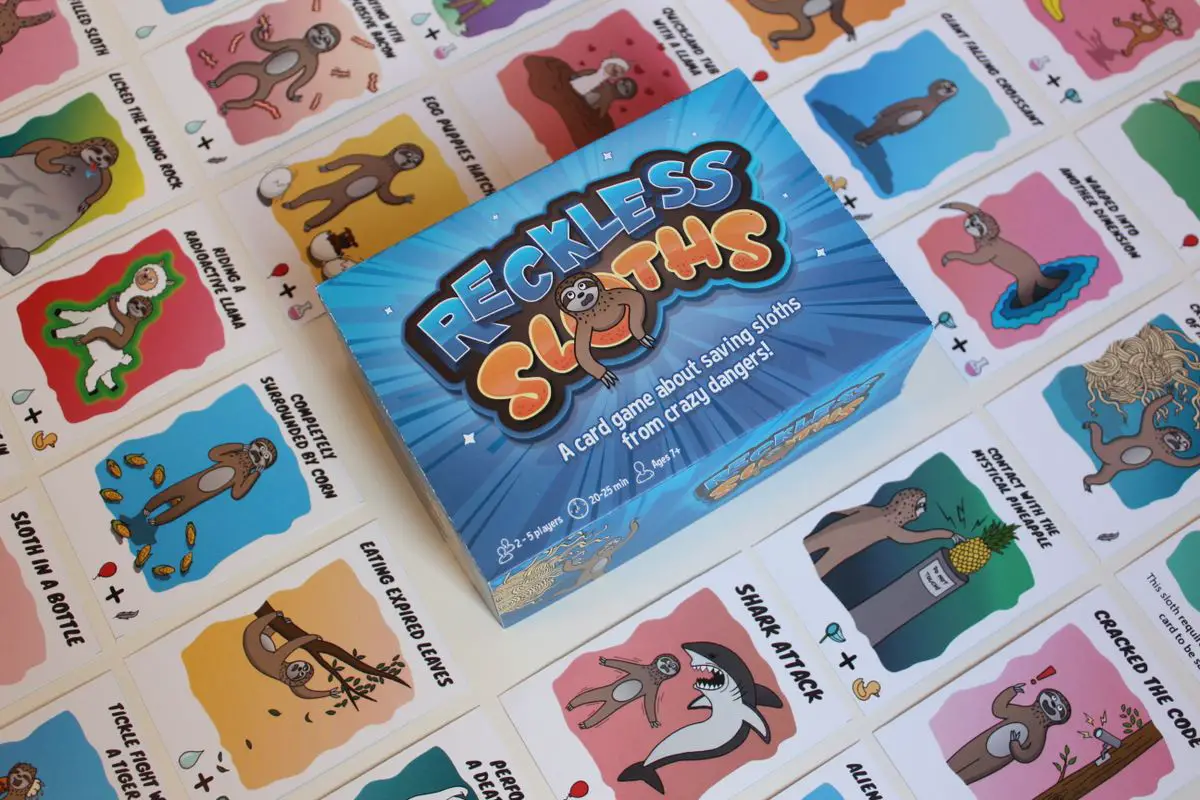 By Sindri Levi and Amelia Prizginaite
Players 2-5
Age 7 +

Sticking with the theme of "Reckless", these sloths are doing anything but hanging around in trees.
Reckless Sloths is a sweet, beginner friendly game created by a sweet Iceandic couple, Sindri Levi and Amelia Prizginaite, and featuring quaint and downright hilarious illustrations by Levi and Sylvia Vinjars. From their frozen North, they bring us a game that succeeds in being heartwarming (after all, your role in this game is to rescue these adorable little creatures), but also combines a bit of back-stabbing by allowing your to steal cards from your opponents.
Grabbing a Print and Play version of the game pre-launch, I knew I was heading for a good time when even the printer technician wanted a round of it before we left his office.
My 4-year-old has also enjoyed this game, and gets a good kick out of matching the right cards to rescue a sloth from imminent danger.
Learn more https://www.recklesssloths.com/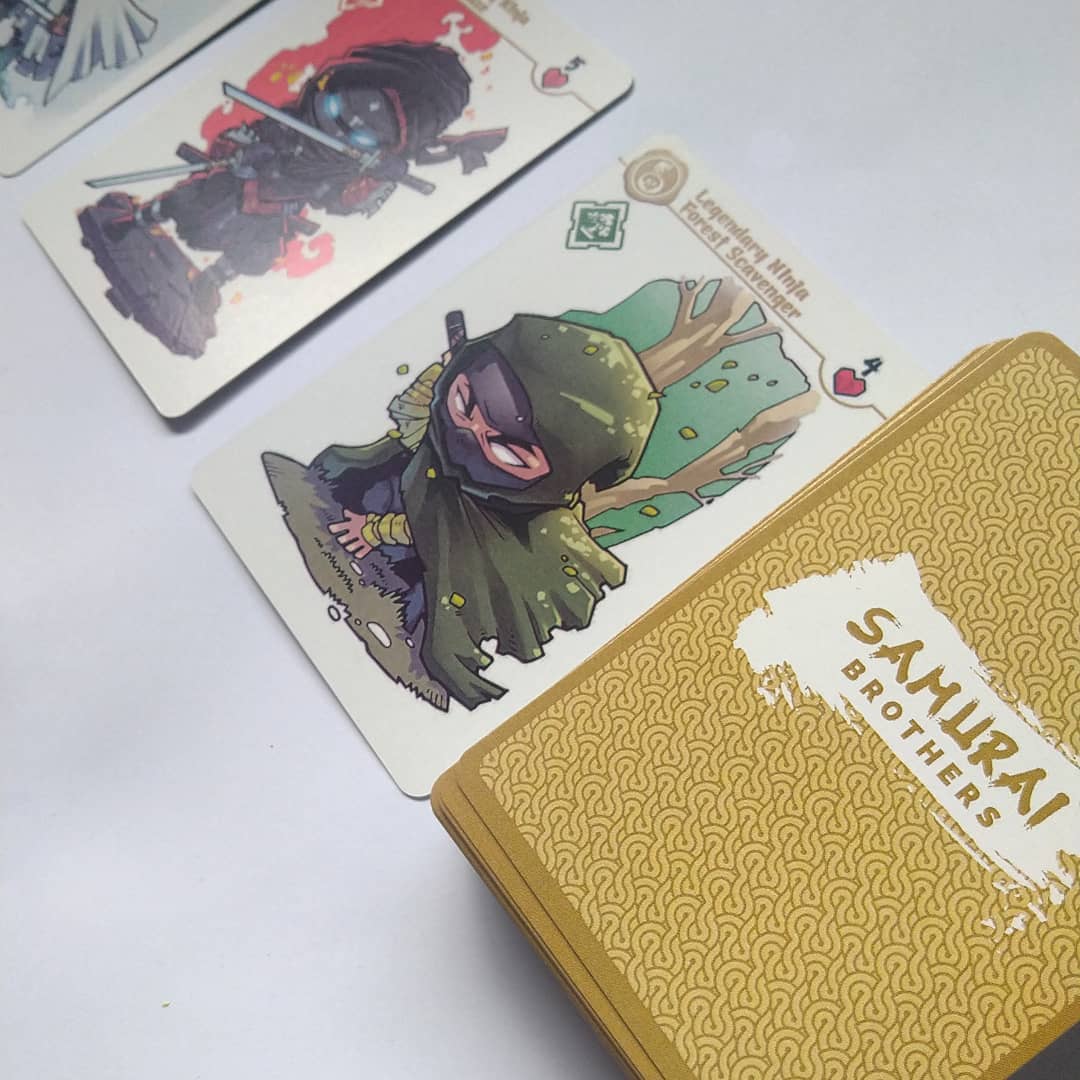 by Moon Rock Games
2-6 players
Age 10+
In Samurai Brothers, you must build a dojo of ninjas, protect the castle and find the missingh heirlooms of the former Emperor. If you can be the one to return the six heirlooms, the position of Shogun awaits you.
It's a fast-paced game, and you must keep your wits about you. Those adorable kittens are more devious than you might think, be careful with your sneak attacks, and you might survive.
I was able to get my hands on a copy of the Samurai Brothers from Kerry King, the game designer, before their Kickstarter launch. It took a few play sessions to get the hang of the game-flow, but we have had a lot of fun with this quirky take on the Ninja/Samurai theme.
Learn more https://samuraibros.com/
#4. Dawn (Kickstarting Soon)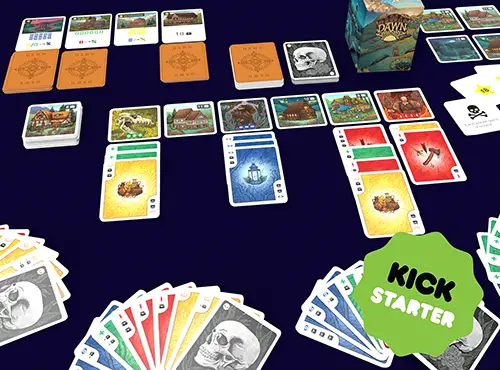 3-5 players
Age: 10+
While chatting with Taylor Hayward, I got invited to have a look at his newest card game, Dawn, which is hitting Kickstarter on the 23rd of February. Dawn is a loose sequel to Darkness, his previous card game from 2018.
Dawn sees you work together to build a village, you must use your resources wisely, and defeat threats to the village as the game progresses. You're given the option to either play co-op or go for a solo victory, but you can freely choose to hit solo victory whenever you wish, giving the game that hidden traitor aspect, which the group enjoyed.
According to their website https://www.greenmeadowgames.com/ , there are two more titles planned in this series of games.
The heavily thematic artwork goes well in hand with the simplistic game mechanics, making this a game that has hit the table (digitally), several times in recent weeks.
*Disclosure: I have been hired to assist Green Meadow Games during their pre-launch period as a community specialist.
Learn more https://www.greenmeadowgames.com/dawn.html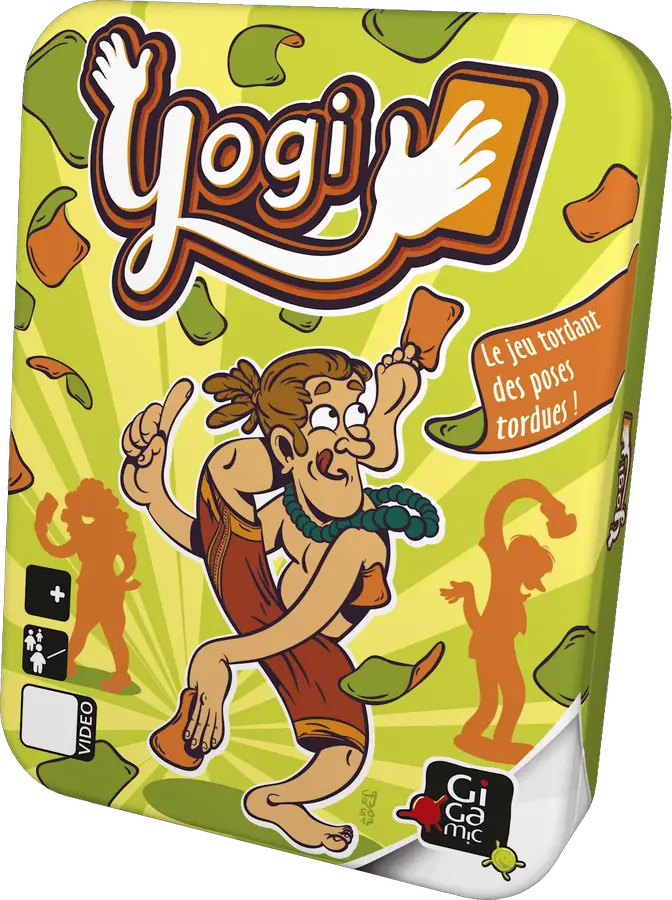 by Bez Shahriari
3-12 players
Age 8+
After winning an old copy of "In a Bind" now called YOGI, in a competition, I knew Yogi was going to be a big hit with the kids at home. The artwork is colorful and efficient, in the sense that it accurately describes the actions the players need to take during play, it means that even kids who have challenges reading can play this game. Something we sure appreciate in this household.
The game gives me a "We didn't playtest this"- vibe, but with a child-friendly, and fun execution. It's a short game, that brings a lot of laughter, and is perfect for goofing off together. You get 3 strikes before you are out, in this energetic memorization/dexterity game.
Ever wondered if you can balance a card on your head while playing a card game?
Guess you'll find out!
Learn more http://yogi-thegame.com/en/home/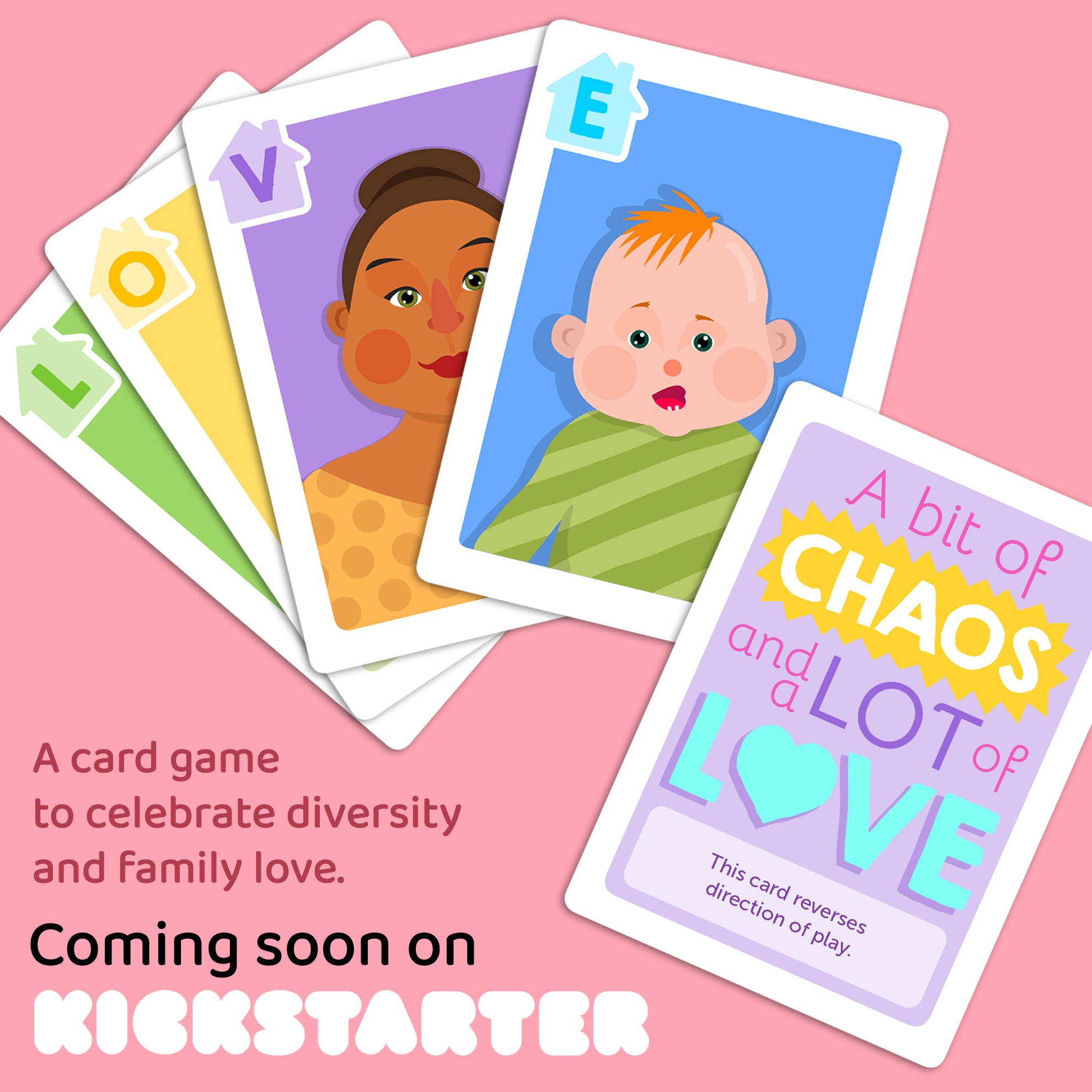 by Jogojoy
2-6 players
Age 8+
I encountered Family Love by Jogojoy on Instagram and immediately loved the concept.  I reached out to the game designer, Marilia Poggiali (San Francisco vs. Fog), directly to ask for print-and-play version.
This game oozes feel-good vibes and holds a lot of love for how families are all different shapes and sizes. In today's world of complicated family structures with bonus-kids, foster children, and adoptive siblings, this game brings all the love.
The game has two card types; one with family members, and one with action cards.  Each family member comes with a letter assigned to them, spelling out the word L-O-V-E, and your task is to put them together to build your family. The action cards allow swapping family members, trade, and much more.
Images via their respective owners
Have strong thoughts about this piece you need to share? Or maybe there's something else on your mind you're wanting to talk about with fellow Fandomentals? Head on over to our Community server to join in the conversation!