Are you feeling cooped up?
Got  the cabin fever?
Need a little bit of magic, excitement, and, dare we say, pandemonium?
Well we have got just the thing, thanks to our friends at Beadle & Grimm's.  The goblins working the Pandemonium Warehouse have been nice enough to let us in and poke around a bit, and all week we'll be covering some of the excellent Dungeons & Dragons supplements they've been creating, discussing how they can help improve your game, and even taking a peek behind the curtain to see just what goes into one of their legendary Platinum Editions. Plus, there might be a few little surprises here and there along the way. We might even figure out….
WHAT'S IN THE BOX?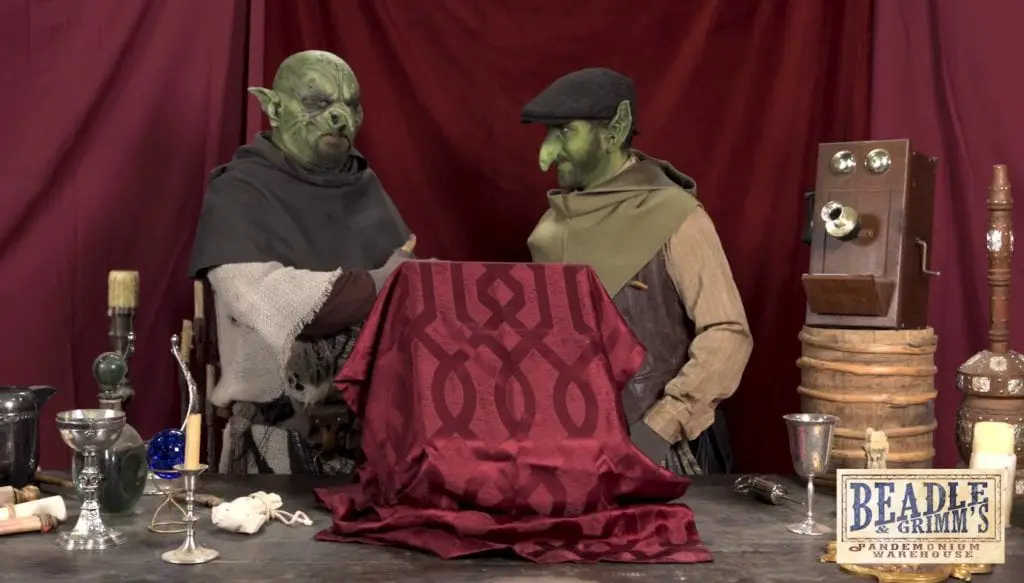 So stay tuned for the wildest ride this side of an Infernal Machine as we begin THE WEEK OF PANDEMONIUM!
Images via Beadle & Grimm's Pandemonium Warehouse