Beginner Boxes, Starter Sets, and Quickstarts are becoming more and more popular in the world of RPG's as people want to expand their gaming palate in a way that is easy, fun, and (most importantly) cost efficient. These always include a streamlined rulebook, a small adventure, some pre-gen characters, and some extra stuff like maps and dice to round out things. I've already covered one of Paizo's releases in this genre, for Starfinder, but now the company has announced that a new one is releasing for the Second Edition of Pathfinder. Much like it's predecessor, it has everything that a new player or group of players might need to dive into the new world and new system, including some very cool dice and cardboard pawns. You can check out the full press release below.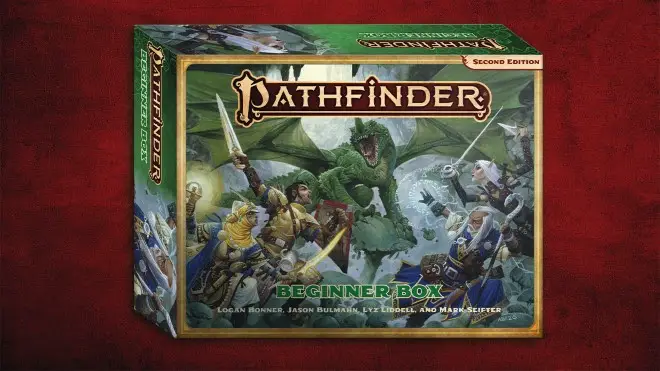 BECOME A HERO WITH THE PATHFINDER BEGINNER BOX
REDMOND, WASHINGTON (November 11, 2020): Paizo Inc. has launched the Pathfinder Beginner Box for Pathfinder Second Edition! This hefty box contains everything a new player needs to begin a lifetime of fantasy adventures, serving as an entry point for players new to roleplaying games, experienced gamers new to Pathfinder Second Edition, and Pathfinder veterans looking to teach friends and family members how to play. The box includes:
A solo adventure for new players
Four pregenerated character sheets, plus blank sheets for new hero creation
Four sets of action cards, ensuring players know what their options are on their turns
A set of color-coded dice
A double-sided Flip-Mat, plus over 100 sturdy cardboard pawns with plastic bases to represent your heroes, friends, and foes
"Menace Under Otari", an adventure for up to four players that introduces players to the town of Otari, located on the isle of Korthos near Absalom
Paizo licensed partners Roll20, Fantasy Grounds, and Syrinscape plan to release digital support for the Pathfinder Beginner Box, and author Liane Merciel serves up weekly fiction in The Shroud of Four Silences.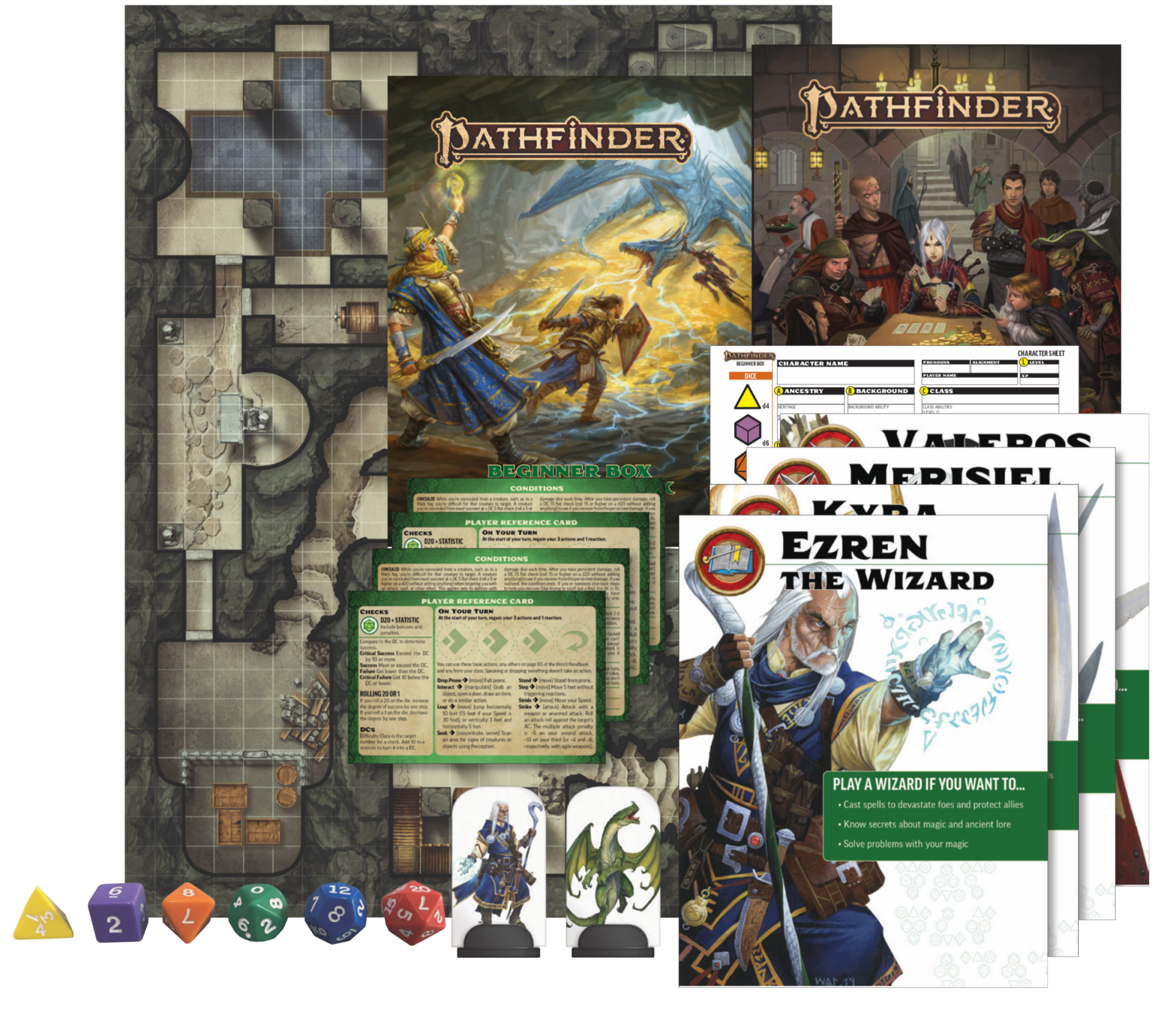 Players who want to continue their Pathfinder Beginner Box adventures can do so by playing the follow-up adventure, Pathfinder Adventure: Troubles in Otari (available December 6, 2020), which advances characters to 5th level using the Pathfinder Beginner Box rules. For those seeking even more adventures around Otari, the Abomination Vaults Adventure Path launches in January! In addition, the Organized Play Team intends to reveal details on how to use the Pathfinder Beginner Box in the Pathfinder Society organized play program in their upcoming blog on November 19.
Finally, Paizo will release a new stream on the official Paizo Twitch channel beginning November 18 at 6 p.m. PST that will showcase the Pathfinder Beginner Box and Pathfinder Adventure: Troubles in Otari (but leave some stones unturned so GMs can still surprise players who watch the stream). Paizo will announce more details on the cast soon.
Image via Paizo
Have strong thoughts about this piece you need to share? Or maybe there's something else on your mind you're wanting to talk about with fellow Fandomentals? Head on over to our Community server to join in the conversation!