The X-Vote is again upon us! It's time to pick a new member of the X-Men team from the eligible list of heroes on Krakoa. Though it's the last day, there's always time for a change and we wanted to give some of our faves a last PUSH over the top! Last year Polaris pulled away early but it's not so lopsided this time, so make sure you go vote before the day is out and shape the face of mutantkind forever!
Bling! aka Roxy Washington
First Appearence: X-Men (Vol. 2) #171, 2005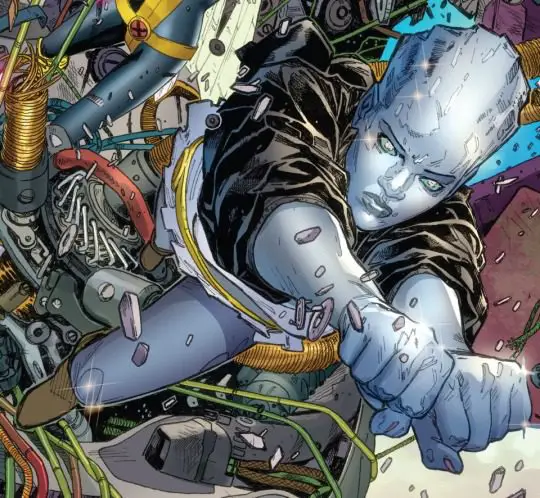 Roxy Washington, known to her peers as Bling! (Yes, with the exclamation point), is a beautiful gem who's never quite had a moment to shine. Bling! is not only known for her invulnerable diamond skin, but also for her prowess in engineering and computer science. As a member of the X-Men, she could provide both brains and brawn. Additionally, her connections through her parents in the music industry make her an ideal ambassador to humans. As one of the few textually lesbian mutants, Roxy serves as a realistic look into the intricacies of being a young, queer, and Black mutant. A vote for Bling! is a vote for a bright future!
Siryn aka Theresa Cassidy
First Appearance: Spider-Woman #37, 1980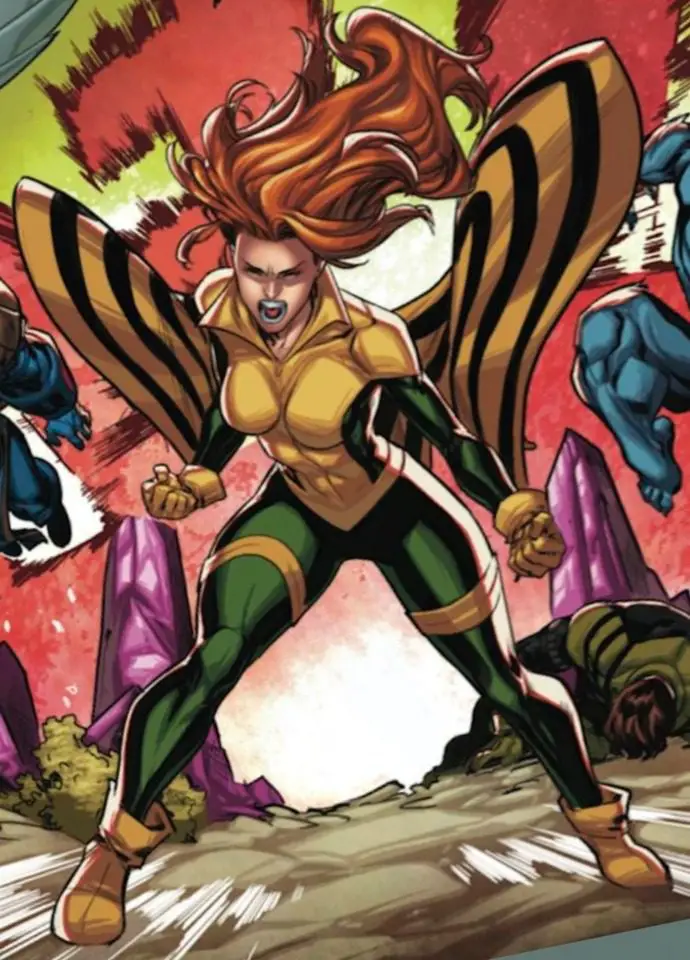 Siryn, sometimes called Banshee after the codename her father, Sean Cassidy, uses, is the potential member with the longest pedigree (beating out recurring baddie Avalanche's debut by a year). Raised by her father's cousin Black Tom and probably his husband Cain Marko, Theresa has seen both sides of the law. Her powers of flight and sonic scream mimic her father's, and would add a unique edge to the team makeup. She's comfortable as both a paramilitary operative thanks to her work on X-Force and in a more investigative role thanks to her time with X-Factor Investigations. She's even been touched by the mystical side of the Marvel Universe, only overcoming her struggles with the Irish death goddess the Morrigan in the pages of 2020's X-Factor. Always a fantastic side character, is it finally time for Theresa to make the main squad? All we know, wherever she ends up will be a scream.
Penance aka Monet St. Croix
Uncanny X-Men #316.
Monet St. Croix aka M aka Penance is one of the most complicated heroes in the X-Books thanks to a backstory that can best be described as labyrinthine. Sometimes composed of her two sisters, sometimes not, she always makes a big entrance with her super strength, flight, and telepathy. She's also a black Muslim woman who might be autistic, a combination we've not seen much in comics. Originally on the Generation X squad with Jubilee, she already has a history with X-Men member Everrett Thomas aka Synch. Since then she's been with X-Factor Investigations and recently took over X-Corp alongside Angel. While she's always been one of the strongest mutants, her ability to turn into the spiky Penance form is a recent development that's not quite been fully explored. Perhaps the millionaire muscle of X-Factor can make a big impression in a new way in the pages of X-Men?
Armor aka Asako Ichiki
First Appearance: Astonishing X-Men (vol. 4) #4, 2004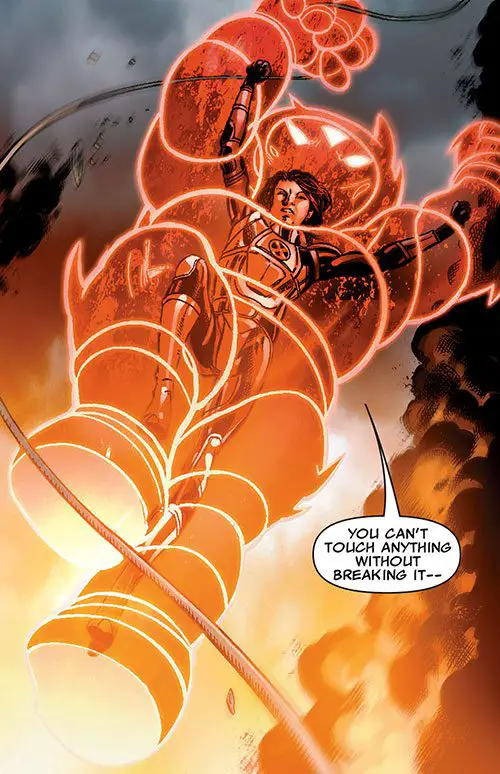 Hisako Ichiki, codename Armor, has patiently awaited her turn in the spotlight. At the time of her comic debut, she was the most prominent Japanese character that wasn't actually a white woman. Her iconic exoskeleton is formed of psionic memories and legacy of her family. Strengthened by her heritage, she is an inimitable brawler on any team. Hisako has also been shown as a leader of the future X-men in two possible futures. For a strong future built on an esteemed past.
Gentle aka Nezno Abidemi
First Appearence: New X-Men (Vol. 2) #23, 2006
Unlike much of his competition, the Wakandan mutant Gentle does have experience on an X-Men squad thanks to his time on Jean Grey's X-Men Red team. He's one of the strongest mutants we've ever seen, able to increase his muscle mass to to lift over 100 tons or more at the expense of immense strain on his body. Though his vibranium tattoos contain his powers, the dangerous nature of his mutation has given him a wise but surprisingly pacifistic approach to life. Now that both Wakanda and Krakoa have ambitions beyond earth it's hard to be a part of both worlds. Can he thread that needle on the the X-Men? And how would the more xenophobic parts of Wakanda take his membership? All we know is we'd love to find out.
Images via Marvel Comics
Have strong thoughts about this piece you need to share? Or maybe there's something else on your mind you're wanting to talk about with fellow Fandomentals? Head on over to our Community server to join in the conversation!