Meet Our Team
Kylie
Managing EditorKylie is a Managing Editor at The Fandomentals on a mission to slay all the tropes. She has a penchant for complex familial dynamics and is easily pleased when authors include in-depth business details. Articles
Julia
Managing EditorJulia is a Managing Editor at The Fandomentals with far too many hobbies and complex emotions. She may or may not be an actual Martell. Articles
Gretchen
Managing EditorBi, she/her. Gretchen is a Managing Editor for the Fandomentals. An unabashed nerdy fangirl and aspiring sci/fi and fantasy author, she has opinions about things like media, representation, and ethics in storytelling. Articles
Elizabeth
Managing EditorWhen not working on her degree or at her actual job, Elizabeth pursues her true passion of complaining at great length about pop culture on the internet. She serves as a Managing Editor for The Fandomentals. You can find her on Tumblr @ohemgeelizabeth Articles
Kori
Managing EditorKori is an entertainment writer and Managing Editor at the Fandomentals. In her spare time, she is a Buckaroo Banzai enthusiast, lover of Eurovision, and Yanni devotee. Articles
Dan
Tabletop Games EditorFiction writer, board game fanatic, DM
Currently working towards an MFA. If you have a dog, I'd very much like to pet it. Operating out of Wichita and Indianapolis. Articles

Angela
Contributing WriterAngela is a full-time fantasy nerd. She is either reading a novel or talking about one. Or is watching Lord of the Rings for the hundredth time. Character archetypes and cultural context always fascinate her.
Articles
Angela D. Mitchell
Contributing WriterAngela is a fantasy writer and gamer who loves great fiction in any form. She is the author of The Bridge, Falada, Dancing Days, and The Betrayals of Women, available for Kindle from Westmarch Publishing on Amazon.com, and she also discusses and analyzes the Dragon Age universe in her blog at "Dumped, Drunk and Dalish." Stop by for some Maraas-Lok!
Articles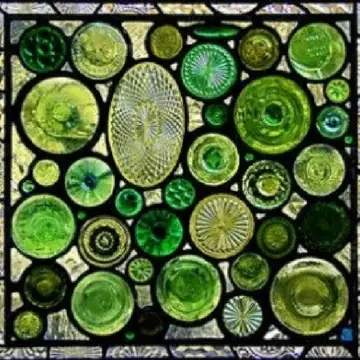 Angelina
Contributing WriterRussian. 26. Literary translation student, history undergrad. A happy Star Wars/Tolkien nerd, ASoIaF fan. Found delight in fruitful procrastination. Articles
Alejandra
Contributing WriterAlejandra is a Mexican screenwriter who spends too much time thinking about television.
Articles
Annedey
Contributing WriterAnnedey is a (French) writer and college student in social sciences and chemistry who has a high predisposition to do something else than her actual college work. Articles
Barbara
Contributing WriterBarbara is a religious studies grad student who uses fandom to avoid working on her thesis. Articles
Blaire Luna
Contributing WriterBlaire is a fantasy writer who not only gushes about good storytelling, but obsesses over other people's characters just as much as she does her own. When she's not fangirling (or ranting) over her favorite (or least favorite) media, she's seriously analyzing what makes a good story tick — or putting too much effort into her fanfiction.
Bo
Contributing WriterBo relaxes after long days of staring at computers by staring at computers some more, and continues drifting wearily through the slog of summer TV. Articles
Camila
Contributing WriterAspiring YA writer and certificated reader, Camila is working on her MFA degree on Creative Writing. You can find her on Tumblr at @ketzwriters. Articles
Cat
Contributing WriterCat is a tabletop games and news writer for the Fandomentals. Articles
Caroline
Contributing WriterCaroline is a lawyer by day, geeky media fan and critic by night, afternoon, and lunch hour. Caroline enjoys long walks on quiet beaches so she can mentally over-analyze fictional characters and settings, and candlelit dinners that don't cause a glare on her TV screen. Articles
CJ
Contributing WriterActress, Singer, Writer, and aspiring Jack of all trades. Surviving the insanity that is Florida for 20-something years. Cute but dangerous. Articles
Claire
Contributing WriterClaire is a student with a focus on English literature and a bit of Linguistics and Anthropology on the side. Harry Potter remains her first and probably most intense obsession, followed by cute animals and caffeine. Articles
Colin
Contributing WriterColin spends his time either writing or being anxious that he should be writing right now and isn't. He's a huge Tolkien fan and he values a strong cup of tea. Articles
Danzie
Contributing WriterWhen she isn't running her YouTube channel, you can find Danzie playing video games, practicing historical European martial arts, and snuggling her dog Renly. Articles
David
Contributing WriterDavid is a dental hygienist by day, gamer by night. He enjoys making character sheets when bored, and re-reading the same book for the twentieth time.
Articles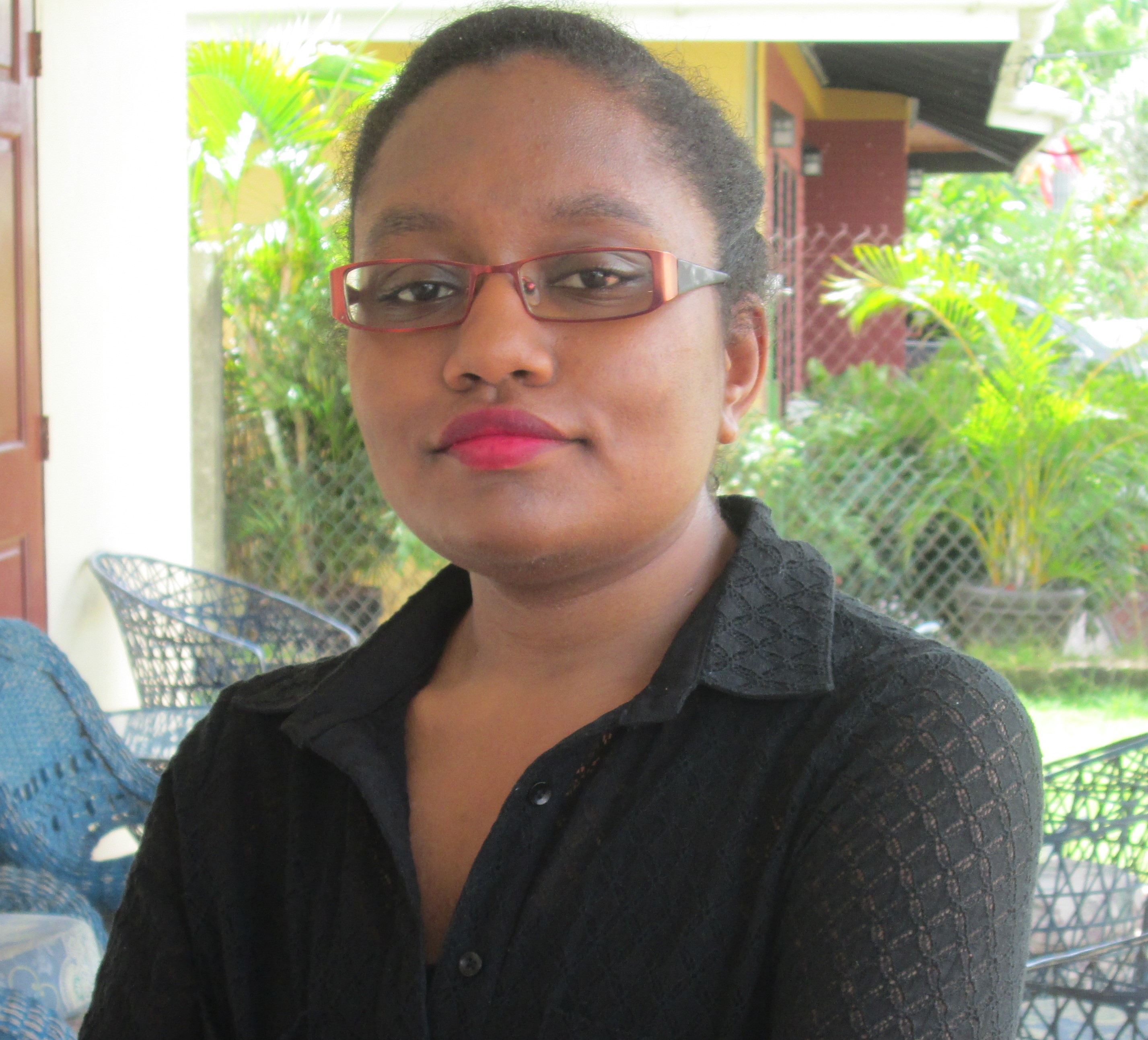 Dayana
Contributing WriterBorn and raised in Trinidad and Tobago. Trying to prove to a nation you can do more with literature than teach when everyone thinks if you have a literature degree you're going to teach. Likes to pretend she doesn't have social anxiety by hiding behind books and her laptop. Articles
Griffin
Contributing WriterGriffin is an Entertainment Writer operating out of the Chicago area. He likes puzzles, deconstructing other puzzles, and talk show branded ice cream flavors. Articles
Jana
Contributing WriterJana should be studying for her law degree right now. She prefers to obsess over pop culture instead. Articles
Jeremiah
Contributing WriterJeremiah lives in Los Angeles and divides his time between living in a movie theatre and writing mysteries. There might also be some ghostbusting being performed in his spare time.
Jess
Contributing WriterCurrently a film major with a focus in directing and a passion for all things writing, film, television and theater, oh my! Articles
Jordan
Contributing WriterA fan of media and fandoms alike, partial to overly-analytical fixation on minute details that most people simply do not care about. Articles
Jordan F
Contributing WriterJordan is a twenty-five year old Masters student from the East Coast of Australia. When he's not surfing, working or referring to himself in the third person he's probably re-watching the Star Wars movies for the seven thousandth time, googling rumours about The Winds of Winter release date or trying to finish the two books he's trying to write.
Jorge
Contributing WriterHey, everyone! Just your friendly neighborhood nerd. From NYC/NJ, 26 years old. Ask me about a Fandom and I can go on for hours. Firefly, Penny Dreadful, and A Song of Ice and Fire are my favorites, let's get nerdy. Articles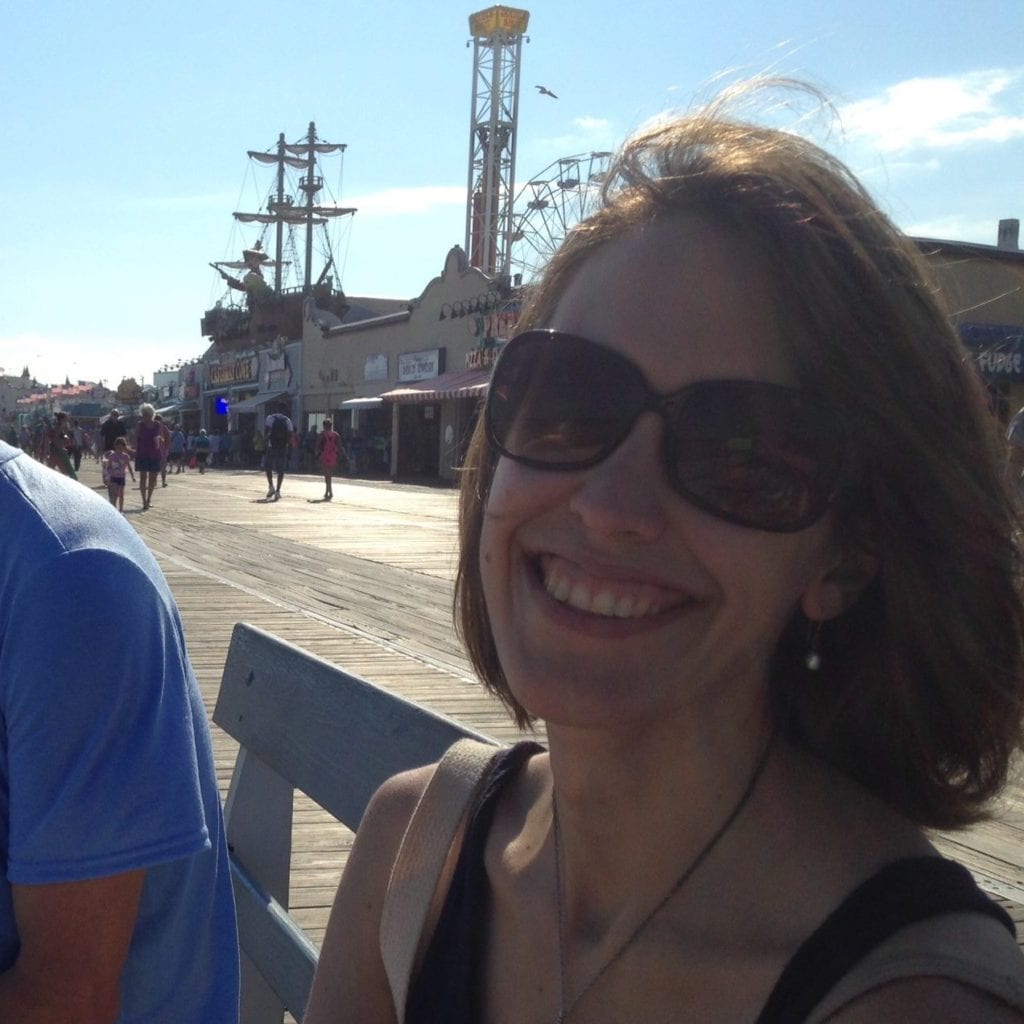 Katie
Contributing WriterKatie spends her days reading about medieval history and her evenings wondering if it's too late to drop out of graduate school and become an astronaut. Articles
Kristen
Contributing WriterSlytherclaw with a masters in Screenwriting. Lover of all things fantasy and Girl Power. Kristen would spend every day watching TV and writing about it if she could. The kind of girl who named her dog Buffy. Articles
Lisa P
Contributing WriterLisa is a gay(ish) writer and stand-up comedian from Canada's west coast. A longtime fanfic author who recently made the jump to journalism, she is prone to gush ad nauseum about her OTPs. Stubbornly Watsonian and literal, she can't stand characterization and continuity errors. Articles
Lynn
Contributing WriterLynn drinks way too much coffee and spends way too much time watching TV. Articles
Matthew
Contributing WriterMatthew is a 20-year-old sucker for the superhero/fantasy, crime, and queer genres. He is doing his best to become a forensic scientist, but, alas, he gets easily distracted with how much great TV is being produced right now. Articles
Megan
Contributing WriterComputer science student by day, media fanatic by night. I've been told I'm the meme friend. Articles
Michał
Contributing WriterMichał is a natural meddler, driven to take fiction apart and see how it works. In The Fandomentals, he examines fantasy and gaming with a critical, and somewhat cranky, eye. Articles
Michelle
Contributing WriterTrekker, Ravenclaw/Gryffindor cusp, gamer, cosplayer. Michelle is a writer out of North Carolina who enjoys playing video games and cosplaying with her wife, petting her cats, and waxing poetic about Shakespeare, Star Trek, and everything in between.
Milan
Contributing WriterDevotee of coffee, whiskey and baleful sentiment.
I also write a lot of things. Articles
Molly
Contributing WriterGay, she/her. An unabashed Disney fangirl, who may or may not have an excessive love of shipping, comics, and RPGs. She's not saying. And anything you've heard about attempts to start a cult centered around Sofia Boutella is…probably true. Articles
Musa
Contributing WriterMusa is a semi-professional shut-in and aspiring filmmaker currently in his final year of undergrad. The looming abyss of reality after college terrifies him so he just chooses to ignore its presence. Articles
Nastia
Contributing WriterInstead of sorting her actual life out, Nastia prefers living vicariously through dozens of fictional characters.
Patrycja
Contributing WriterJournalism student that loves: TV shows, books and baking.
Priscilla
Contributing WriterPriscilla is a Brazilian writer, art student, psychologist, feminist and fangirl. Sometimes too passionate about stuff. Articles
Rachel
Copy EditorRachel spends her time for the Fandomentals keeping busy as our resident copy editor. She needs a vacation.
Sarah
Contributing WriterSarah divides her mental energy between analyzing/crushing on queer characters, training for marathons and sometimes on her day job. Articles
Seher
Contributing WriterSeher obsesses over show ratings and usually writes about media representation issues. Otherwise, she's at work in the non-profit world using her anthropology and public health training. Articles
Shailyn
Contributing WriterShailyn Cotten is a New York-based novelist, screenwriter, and undergraduate studying film at the School of Visual Arts. If you can't find her perusing used bookstores, or buying up games in a Steam sale that she likely won't ever play. Articles
Sibylle
Contributing WriterSibylle enjoys analyzing fictional media, primarily in books and television. Articles
Szofi
Contributing WriterWell hello, my name is Szofi, which is just a variation of Sophie. Currently a university student living almost 1000 miles from home and pretending to be an adult. Articles
Thaddeus
Contributing WriterCurrently ensconced in the American midwest, Thaddeus pursues a lifelong journey to understand how little he actually knows. He also REALLY likes Superman. Articles
Veronica
Contributing WriterVeronica is a recent English graduate who likes to spend her time reading way too deeply into science fiction, murder mysteries, and children's cartoons. Articles
Zach
Contributing WriterZach is a complete and total nerd, working his way through college to get his degree in Fine Arts. I get passionate about almost anything, but particularly I like to go ad-nauseum about Feminism, Toxic-Masculinity, LGBT Issues, and Over-Analysing-Animated Media. Articles