You'd think it wouldn't be hard to put out a statement that says "Black Lives Matter." Even the NFL, with all the self-awareness of a rock, was able to show their support for the movement that has been reignited by the killing of George Floyd by four Minneapolis Police Officers. We've reached the point where silence on the matter is a sign of consent or complicity in the white supremacist power structures that the movement is protesting, and companies that haven't commented have come under intense scrutiny. It's no different in the board game world, where the lack of comment from the Game Manufacturer's Association, the largest trade organization in the industry, lead to a mass exodus of board game industry talent and, ultimately, the cancellation of their upcoming Origins Online virtual convention.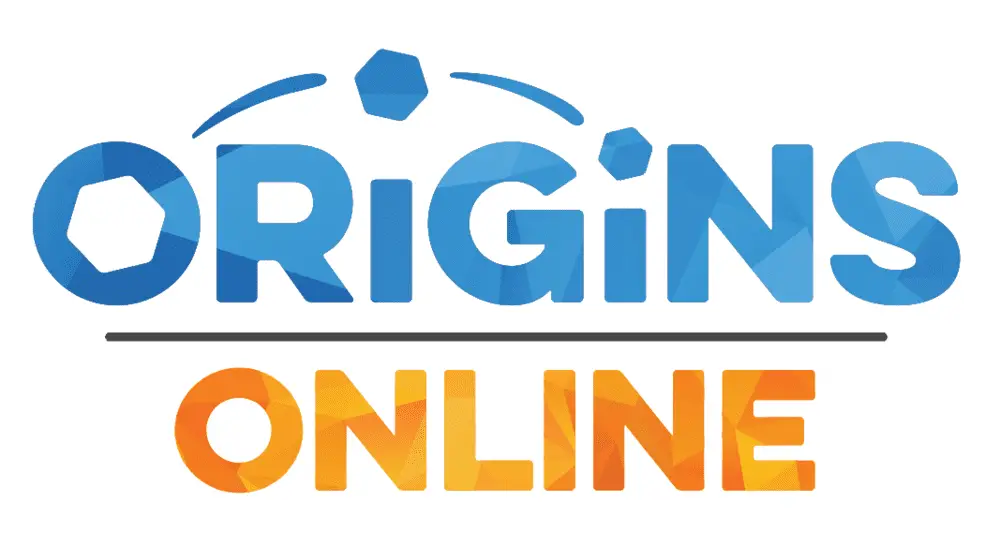 After the physical convention was moved to October thanks to COVID-19, GAMA decided to hold an online version during the convention's normal dates this month in order to attempt to still capture the convention spirit while everyone is social distancing. Their silence on Black Lives Matter, however, cost them most of the talent that had signed on to help host the events of the convention. Elizabeth Hargrave (Wingspan, Mariposas) posted a comprehensive list on her Twitter, and
I agreed to be on 3 separate panels for @originsgames with a diverse group of presenters and panelists. Now many POC have withdrawn over @TheGAMAOnline refusal to say that Black lives matter. I stand in solidarity and won't do Origins Online without them.

— Elizabeth Hargrave (@elizhargrave) June 10, 2020
Made this coloring page for Origins Online but now it's going here because Black Lives Matter. Download link to a blank one: https://t.co/oR2KmjbvIa pic.twitter.com/eupFnpxSda

— beth (@beth_sobel) June 11, 2020
I'm afraid I'll be stepping down as a guest of Origins TV, in solidarity with fellow POC hosts and guests who have also stepped down.

Sorry all.

— Eric Lang (@eric_lang) June 10, 2020
I recently learned that @TheGAMAOnline has not made any public statements on #BlackLivesMatter and that is truly unacceptable. I will no longer be participating as a guest contributor for the Origins Online event.

— Omari Akil ??⚜️?? (@Akilaverse) June 10, 2020
Most of the talent had signed on to host panels or parts of Origins TV, the stream that was going to be the hub of the virtual convention. Publishers that had planned to participate have also backed out, like White Wizard, Flatout, and Twogether. As of this writing, over 30 members of the industry had backed out of the convention. The effect of the movement was apparent, as late last night the GAMA Board of Directors announced that the online convention had been cancelled (and finally attempted to make up for not saying anything in the first place).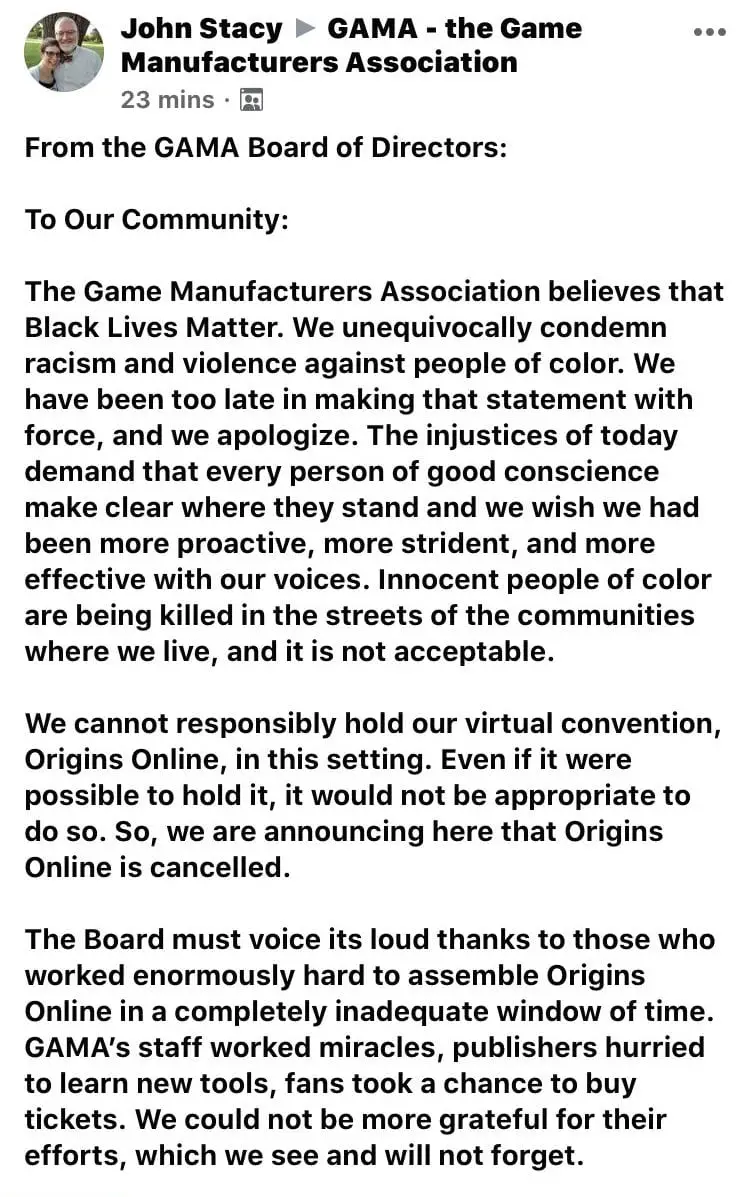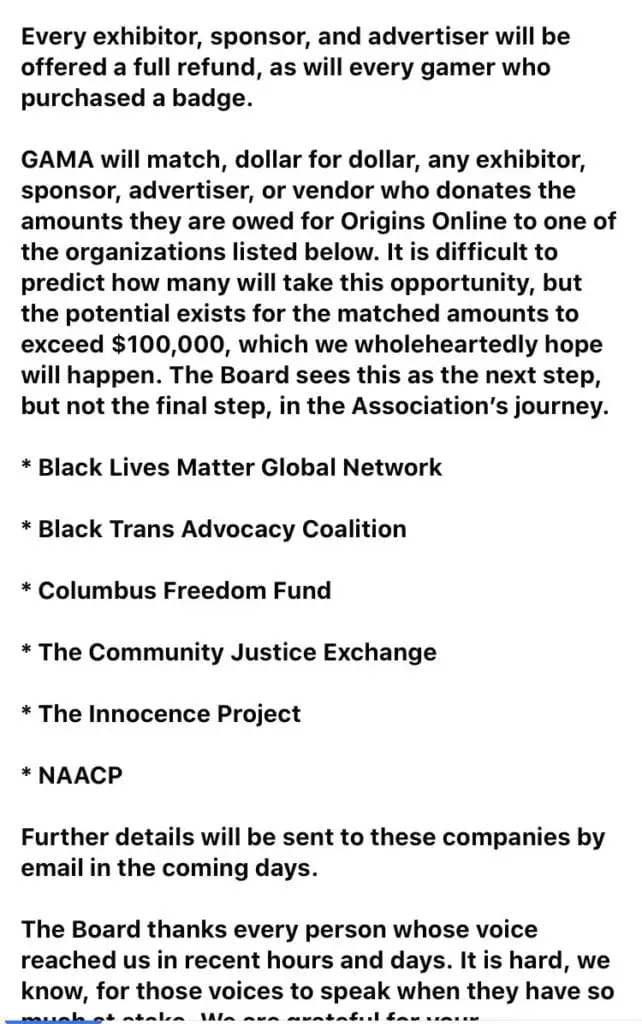 It's unknown whether this will affect the physical convention in October.
Images via GAMA