The Litchfield ladies are back and the memes of the marathon that Orange Is the New Black (OITNB) elicits are surfacing again. And I'm here to run down the details of the new season with you, which is so exciting! Let's dive in. (haha…okay)
Episode 1- "Work That Body For Me"
We're starting off season 4 with a rescue, thank god! On the way to swim in the lake with the rest of Litchfield, Lolly kicked the shit out of the faux-C.O. and saved Alex from being snuffed!! Which was immediately followed by a funny quip, probably as good a start as we could get given last season's finale. For someone who (still?) thinks that Alex is a potentially dangerous double agent, that was brave as hell.
The next scene seemed to follow the same pattern of a "badass" moment (executed by Caputo this time) followed by a goofy C.O. rampantly trying to tell him the message of the inmates' escape.
And then…we hit Piper's scene, where she channels Loki, except almost more cartoonish. And I immediately hate her. Come on, the season just started. To be fair it's not because of the actress. Piper has been despicable since season 2. She's the whitest of white feminism wrapped up in a narcissist complex. And she called herself "gangsta", which is enough to make me want to go through the screen and show her what that really means. Chang ruined her moment of false triumph, though. "Nobody knows you" isn't a true statement, but I hope we won't soon. Still, there's the tiniest sliver of intrigue for just how her panty poaching business will end.
https://scontent.ftpa1-2.fna.fbcdn.net/v/t1.0-9/13502043_1406788249472368_8659895460129687164_n.jpg?oh=e6a6f4d072f31702c75497c87d5387f6&oe=57F60FB7
The C.O. riot gear scene is only slightly funny, given that we get a healthy slap in the face with Pennsatucky's rapist still existing and generally being a shitbag. I'd love to focus on anything else but I cannot. However in their next scene, our sprightly C.Os instantly get upstaged by S.W.A.T junior, led by Piscatella, who just reeks of problems for our women. 
Oh god, Suzanne. SUZANNE, my LOVE. Uzo Aduba is a favorite by far and large, and the recent scenes with her fan girl Maureen have been adorable. But something is undeniably off about her. And the chance of escape, with another fanatical inmate? Slim, if not regrettable, my dear. Suzanne eventually runs, feuled by dinner and needing to be away from Maureen. It was one of the funniest break-up scenes I've ever watched.
While Alex tries to prove that she's dead, we get a taste of what her boss was really into. Dead girl porn? Ew. Skip. (Although floobies is a great word, and I did chuckle there). Also, how does Lolly know about Cosby? I'm confused.
And then…the new faces appear, more intimidating than ever. Even though Flaca's name game is obvious from a mile away, the position of "la jefa" might be available soon.  Watch out, Piper. Teardrops might start falling on your head…
Speaking of Piper, for some reason she's being pissy about the lake even though she refused to listen to anyone when confronted? Ooookaaaayyy. I need her away from this scene now. In the words of Lolly, piss off.
While Morello talks about her wedding, we are given an interaction between Pennsatucky and her rapist in which she shows some snark. I'm glad that she talks back to him, it's her attempt to claim what little power she can from what he took.
Aaaaaaand we're back with the black crew talking about some deep shit! I always love these scenes because it feels organic…or the actresses might just be giving us everything they've got. After recently seeing Samira Wiley and Danielle Brooks in person, I hang on their words even more than usual. But the entire conversation, although short, holds a truth that I've felt in the wokest of conversations with my girls.
After all of the new inmates are bedded, we cut to Alex going to bury her hit man. She finds him still alive, and ultimately has to choke him out again. There's a clear affect on her, because although she was surrounded by it during her drug days, she's not a murderer.
And when he's finally buried-in 6 pieces- it's definitely traumatizing for her.
My reaction to Judy King: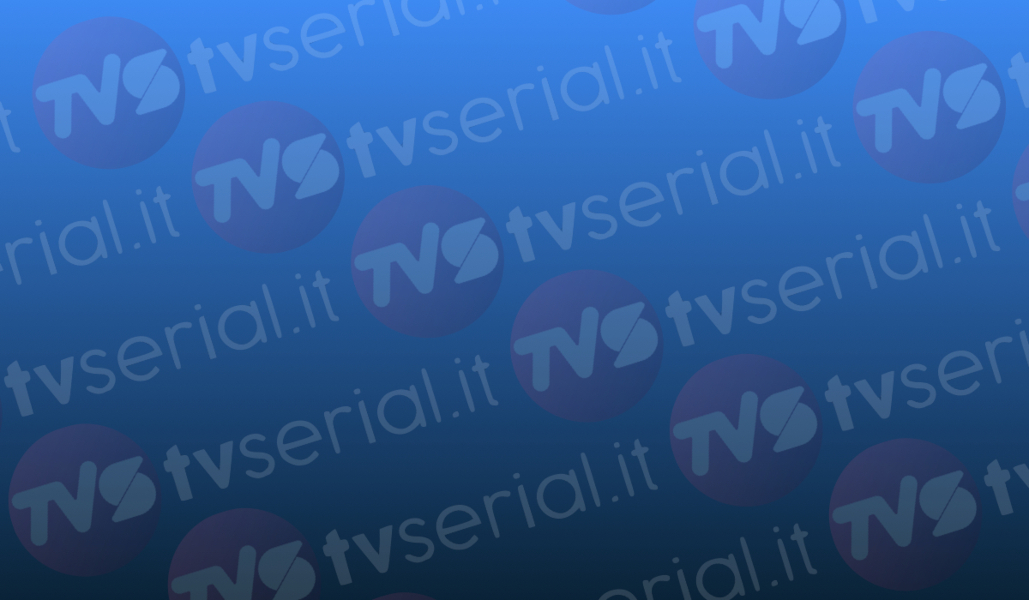 She's famous, but she's got game. Martha Stewart with a much bigger bite, and appetite. Let's see where this goes.
Episode 2- "Power Suit"
This episode is for our Latinas, trying to catch us up and move forward. After Aleida's double boneheaded move last season, Dayanara's baby is lost in the foster system with only the hope of Cesar's shitty self to bring her back. Turns out though, he can't beat the charges of assaulting two cops, even with a crooked lawyer.
Tensions are rising in this episode, as Blanca repeatedly mentions that the Latinxs are overpowering every other race in Litchfield. Maria isn't having any of it, very opposed to her Latina pride. The benefit? We finally get Maria's backstory!! Yes! I've been interested in her and Yadriel from jump, especially with that comeback from her postpartum depression. Her flashbacks are about her identity as a Dominicana, and how her love and acceptance of Yadriel (who is Mexican) made her strict father essentially lose it. Also, Yadriel is the cutest. Good job Maria.
After seeing Blanca assaulted by some white inmates, Maria does a 180 and refuses to be pushed around. She gives an eye for an eye and, in my opinion, has had enough. In the end, we see Maria try to reclaim herself and her heritage, and possibly make some power plays in the process by gaining Ouija as an ally. Could a new jefa be in the works? Possibly, and Piper won't solve this Maria problem so easily.
https://img.washingtonpost.com/rf/image_480w/2010-2019/WashingtonPost/2016/06/13/Style/Images/OITNB_4060818_00119_R.jpg?uuid=1Qe3QDGPEeaHWNWOduEbEg
Other observations:
C.O. Piss-catella looks better without the SWAT uniform. That's about all I have to say about him really.
Sophia is mentioned not once, but twice in this episode, and oh god I hope that means we'll be seeing her soon. Bring me back my queen IMMEDIATELY.
Pennsatucky shoots down any attempt at real conversation with her rapist and tries to look out for any signs of repeat behavior. Although Flaca and Maritza misinterpret her sleuthing, I applaud Pennsatucky for using her silence wisely while trying to investigate.
Is Judy King about to call out EVERYBODY in this prison? I guess, but it's more of a hypocritical stance if anything. She seems to enjoy the privilege, and I think she may make some moves for leadership as well. Still interested in what may become of her, especially if she messes with Red's garden. 
Can we talk about how Piper literally thinks she has plot (and literal) armor, made of the finest fear? Move over, Arya, we've got another contender here. UGH.
I think the comedy goes to the repeated  roommate problems that Piper and Red are experiencing. For two people who "run the game" around Litchfield, their roommates seem to have them matched in equal bouts of annoyance. I enjoy one of them, in the form of Hapakuka not taking literally any of her shit. It's great. I feel bad for Red though, with Murphy snoring up a storm. Hopefully she'll find a remedy that works before she just thinks about killing her from lack of sleep.
Episode 3 – "(Don't) Say Anything
I'm just going to say, I love that this show is really letting Suzanne be smart, rather than 'crazy'. The woman is a classical genius, and I am here for it. The pop culture mix with Morello's ignorance of the futility of Sisyphus had me rolling. It was great.
But this episode is mainly focused on Soso and Poussey's relationship, or lack of one. They've been featured in their cutest moments since season 3, but now we get to the nitty-gritty of how they  don't really know each other.
First off: SOSO NO DONT SAY THE N-WORD GIRL JUST DON'T I'M TRYING TO ROOT FOR YALL HERE WHILE ONE OF THE CUTEST SCENES IN OITNB HISTORY UNFOLDS. The scene still goes on though, and my heart has basically exploded for her and Poussey. I wanna call them Pousoso, but that's all I've got for now. It was such a great build up, watching these two interact and having them essentially save each other from last season.
After seeing Poussey fail multiple times in an attempt to talk to Judy King, Soso finally arranges a "blind lunch date" between the two. While making a shit-ton of wrongful assumptions in the process. This carries back to Poussey during the lunch date, when Judy is astonished that "the daughter of a crack whore could know three languages". I just held my head in my hands. Really, Soso, how could you?
Frankly, Poussey deserves better. I knew Brooke was talking out of her ass in the garden scene, but we see TWICE how the repercussions hit other people, which also sucks for the non-sex offender. She clearly didn't learn her lesson, but this time she doesn't get away with it. In a way, it is an expression of how Soso, as a mixed woman, still made racist assumptions about someone darker than her. While she tries to claim herself, especially in this jungle with 2 people of Asian decent total, she also proves herself to be a poor ally due to her willing affluence and ignorance to Poussey's background. Her solidarity only seems to take her as far as her attention span and need to be right wants to. 
Either way, she does her best to get Poussey to like her again, a la John Cusack mixed with Eminem. It's cute, but not enough for me. Hopefully she actually tries to change.
Other observations:
Taystee gets a new job being Caputo's assistant, and it's kind of funny that everyone is pissed at her. But I'm sure this will come to a hilarious head at some point in the season, so I'm down. She actually arranges a date between Caputo and Linda, a fellow higher up that he takes out to dinner. Something about Linda is off to me, but of course we'll have to see, won't we?
Oh man, the black crew talking about A Song of Ice and Fire. Be still, my heart. I feel like they'd dissect that whole series in a fantastic way if given the chance. At least better than D&D.
"If George R.R. Martin wrote about prisons, I'd be The Hand of the Warden."

"Doesn't The Hand always die in those books?"
I just love it. At least SOMEONE gets themes and patterns.
We get a (very) quick look at the remains of Red and Healy's relationship. As much as I appreciate Red's wisdom in handling the situation, Healy doesn't seem to very much. Although he is assigned to take care of her, he seems to be putting quite a bit of effort into Judy and their relationship. 
Piper's posturing is creating some opposing forces, and fast. Her "bodyguard" even sasses her, it's great. But it seems like we'll have a Latinx takeover, and soon. Maria is solidifying herself as becoming Piper's main competition, gets in her face about it and blatantly tries to steal business secrets. Piper warns her against it (obviously) saying two businesses could shut them all down. While she does have a point, I need someone to knock Piper off of her pedestal with the quickness, and Maria was out of the blue, but I am ready to see what this stirs up.
Um. That Morello scene…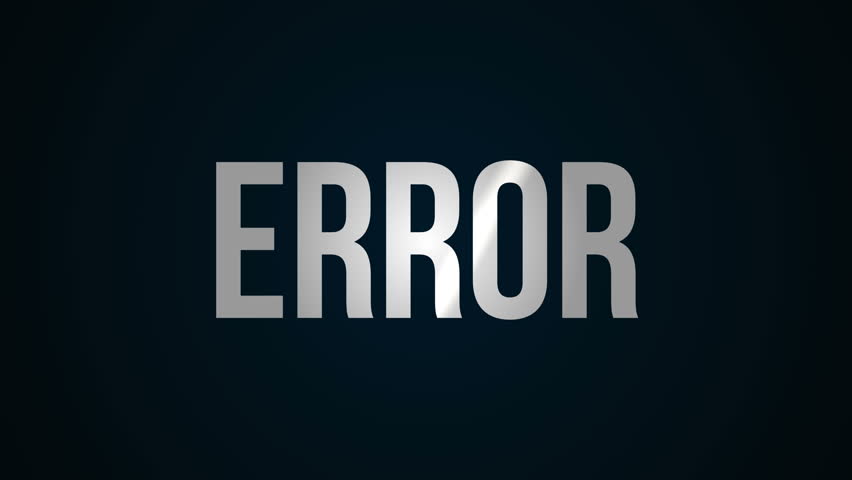 Listen, I love Morello but I did not need that in my life. It is cute how they (obsessively) accept each other though, flaws and all. 
And finally we have Lolly, who is losing it a little bit with the presence of a drone in the yard. This leads to her actually trying to dig up the body they JUST buried, no bueno. After Alex stops her from doing so, while Freida watches, the episode concludes with the decision that Lolly needs to be killed, which is NOT a pattern Alex wanted to continue.
Thoughts? Feelings? Leave them below! Can't wait to go through this season with you. Already looks like a heartbreaker.
[Fade to Orange]
Images Courtesy of Netflix