Welcome back friends, to another game review! For this one we'll once again be going to the wonderful world of Disney. However, this won't be another board game, nor a mini-figure game.
Today we'll be looking at Quests of Yore, a Tabletop RPG published by our friends at The op and set in the world of their 2020 animated film Onward.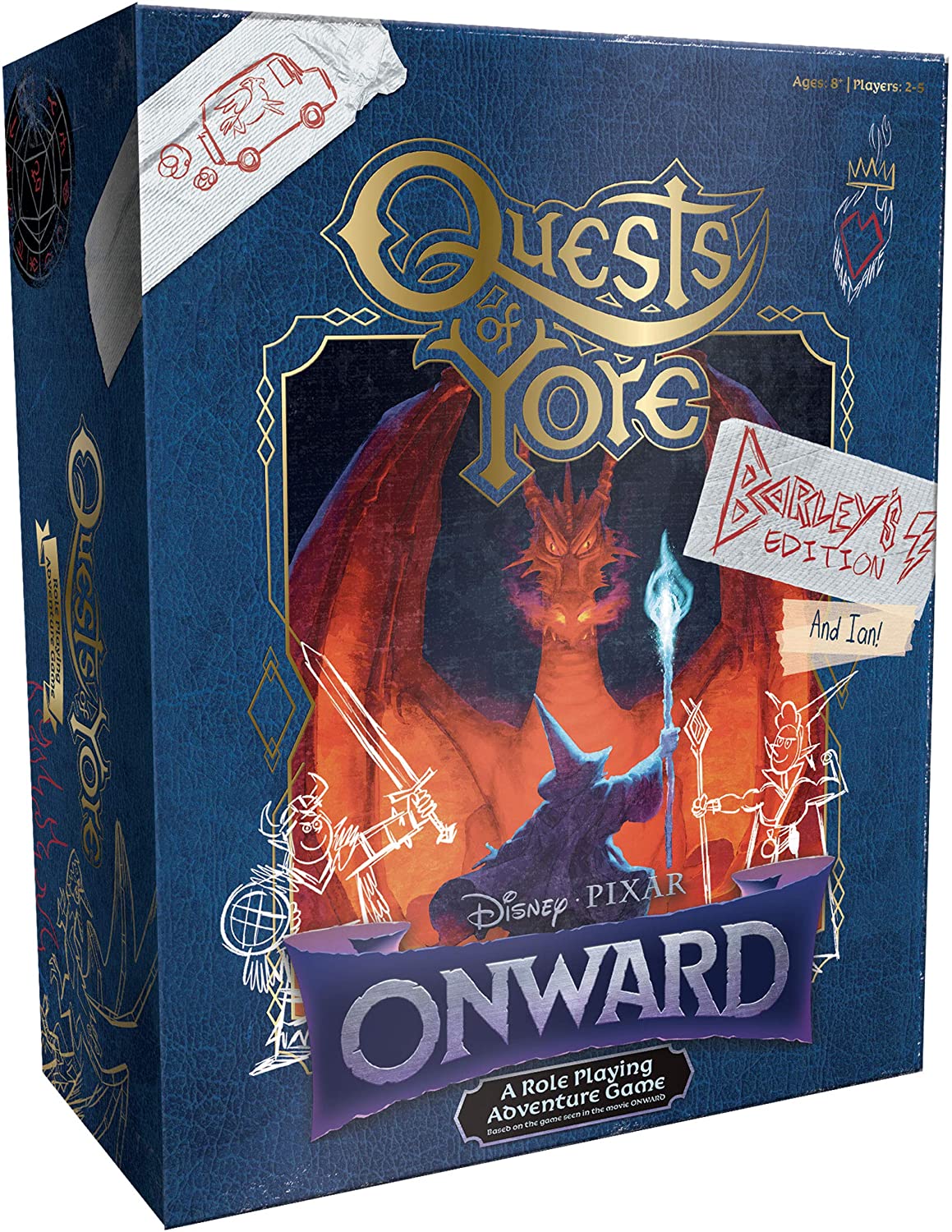 So, let's talk about it.
The Movie
Before we get into the game, we should probably spend a little time talking about the movie that inspired it. This isn't a movie review (though we do have one of those), no worries, but 2020 was a hectic year for pretty much everyone and things haven't gotten a lot better, so it may have slipped through the cracks.
The high level recap of Onward is that it's a Pixar film about a fantastical world where slowly but surely people abandoned magic in favor of technology, resulting in fantasy creatures living in a world similar to our own. A bit too similar, honestly, the world building isn't at Zootopia levels here. We follow two elf brothers, the older Barley and younger Ian, go on a road trip in an effort to bring back their dead father for one day, for one last goodbye.
The movie starts out pretty meh to be quite honest, but as it goes it gets steadily better, ending with what I genuinely feel is one of Pixar's best tugs on our heart strings.
How does Quests of Yore fit into this, you ask? Simply put, Quests of Yore is the in-universe equivalent to Dungeons & Dragons, a fictionalized retelling of various historical events (that most don't think really happened). So this is a physical, real world version of that game. A game we should probably get around to talking about.
How To Quest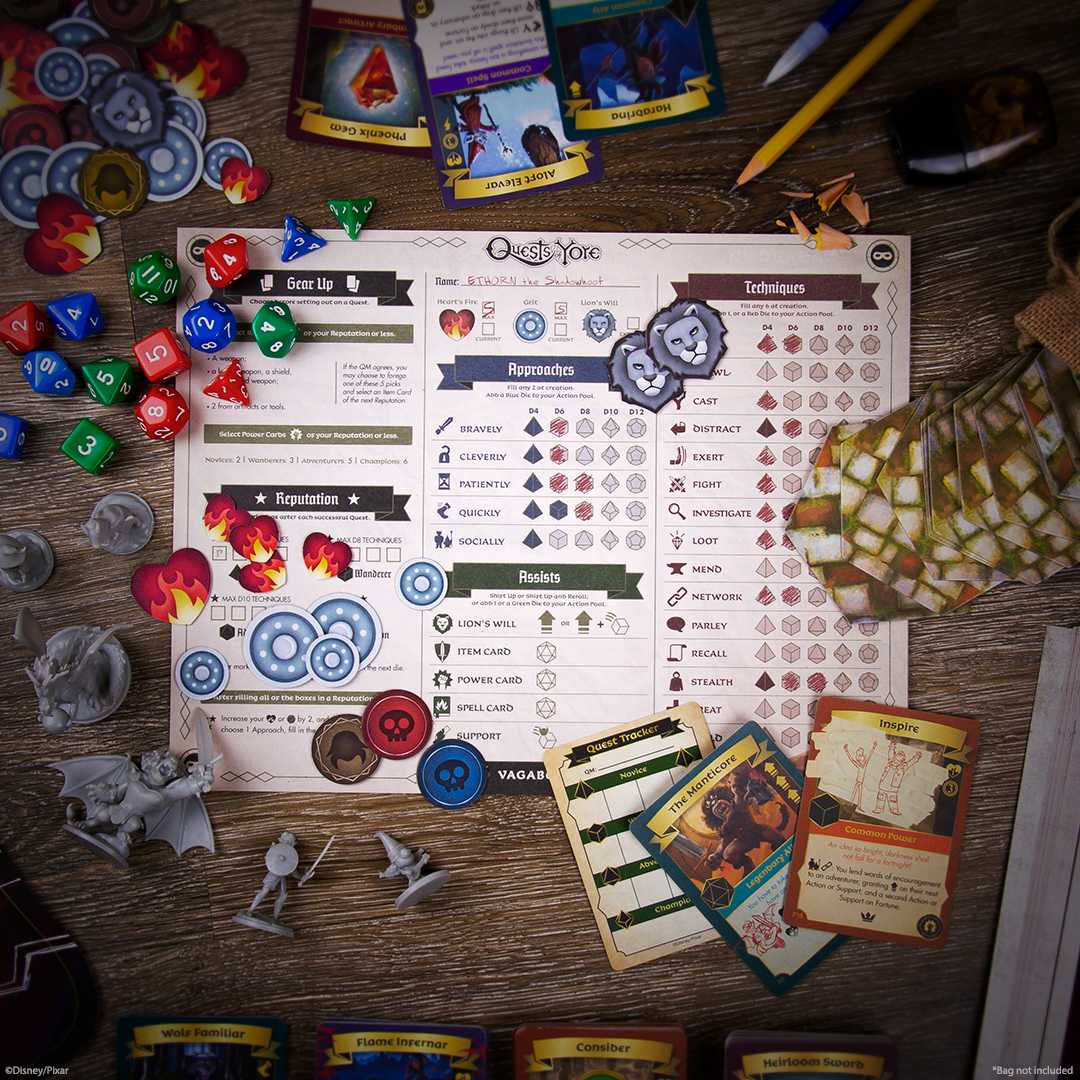 So, as becomes immediately obvious, while Quests of Yore might be a clear Dungeons & Dragons analogue in the source material, there's some changes here. For one thing, we have cards.
Truth be told, this isn't actually that big of a change. These cards are mostly just an easy way to keep track of items, specific spells/powers your character knows, and allies you have access to (either for story reasons or summoning spells). There's also a larger emphasis on physical tokens, though honestly it more comes down to the game actually having pre-made ones.
Quite a few things are like this here, common Tabletop RPG elements given streamlined, physical things so you have less to write down. I wouldn't at all go so far to call it "Baby's First TTRPG", but it's definitely geared to be a First TTRPG. The core rulebook for Quests of Yore is only 80 pages after all.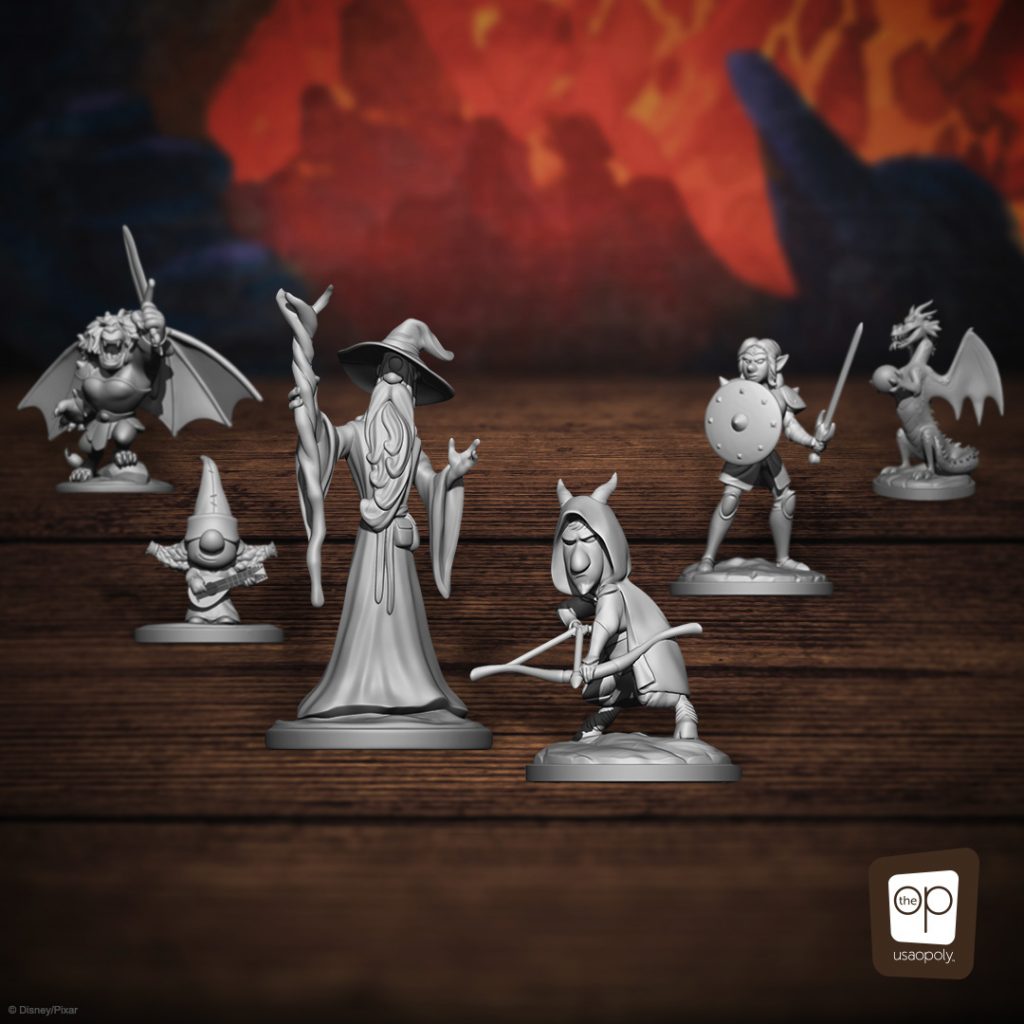 There are five roles (classes) in Quests of Yore to choose from, though only four of them get figures. They are Companion (cheerleader & leader, bards without magic), Defender (tank), Savant (wizard), Vagabond (rogue), and Warden(druid). On top of these five roles, there are ten species to play with, though the game provides rules on making your own. Each has their own traits and abilities, though Quests of Yore also provides the option to keep it a cosmetic/worldbuilding thing that doesn't impact gameplay. The game wins immediate brownie points for letting you play a mermaid though!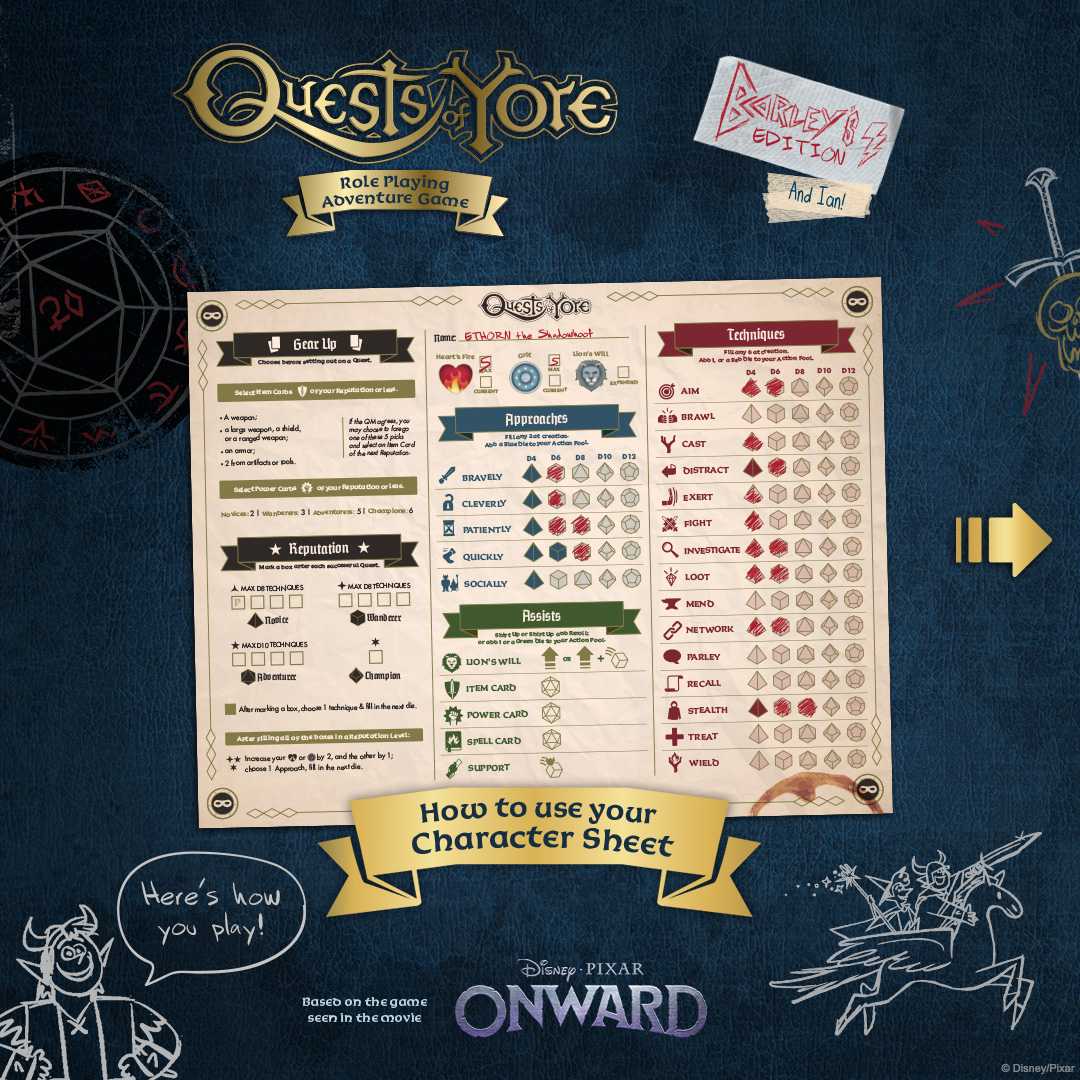 Included in the package are ten character sheets, five of which are filled out for you, designed for each role. So, you have a blank Companion sheet and a pre-made Companion sheet, etc. The sheets allow you to select from three template backstories for your character, and are a bit more user friendly than your Dungeons & Dragons standard, but by and large they're the usual business.
Quests of Yore also comes with a 'Tome of Quests', a collection of pre-built quests. It's impressively detailed, with eleven quests of varying length and complexity. They, are, admittedly fairly short and to be honest, they're really the entirety of the game. Quests of Yore is not a game with a monster manual, so while you could probably rig something up with the 'Tome of Quests', it's not optimized for that.
Final Thoughts
For a game based on the Dungeons & Dragons analogue of a semi-throwaway Pixar move, Quests of Yore is pretty good! It's not a killer app though. As I stated before, I don't really see a lot of room for homemade campaigns here, the lore and worldbuilding are shallow, and mechanically it doesn't have anything that really makes it stand out.
However, if you're looking for a fun, cute, charming TTRPG that's not too complex? Either for you or for some kids? Yeah, this is worth it. It's not a must have, but it's also not just collector fluff. Snag it if it sounds appealing, and you'll have a good time, if only for a short time.
Quests of Yore: Barley's Edition
Summary
Quests of Yore is a solid beginner TTRPG, well worth the time of anyone looking to start out or just looking for something a bit more cute than D&D. However it's beginner nature and lack of worldbuilding will leave more experienced or hardcore gamers cold.
You can grab a copy of Quests of Yore : Barley's Edition from The op's shop, Amazon, or your FLGS!
Images and review copy courtesy of Disney and OP Games
Have strong thoughts about this piece you need to share? Or maybe there's something else on your mind you're wanting to talk about with fellow Fandomentals? Head on over to our Community server to join in the conversation!