If one thing can be said about Hulu's Only Murders in the Building, it's that we are ecstatic that the show has been renewed for a second season. The 10-episode comedy had a great first season, and there's no doubt that the cliffhanger the finale left us on will lead to another amazing installment of the show.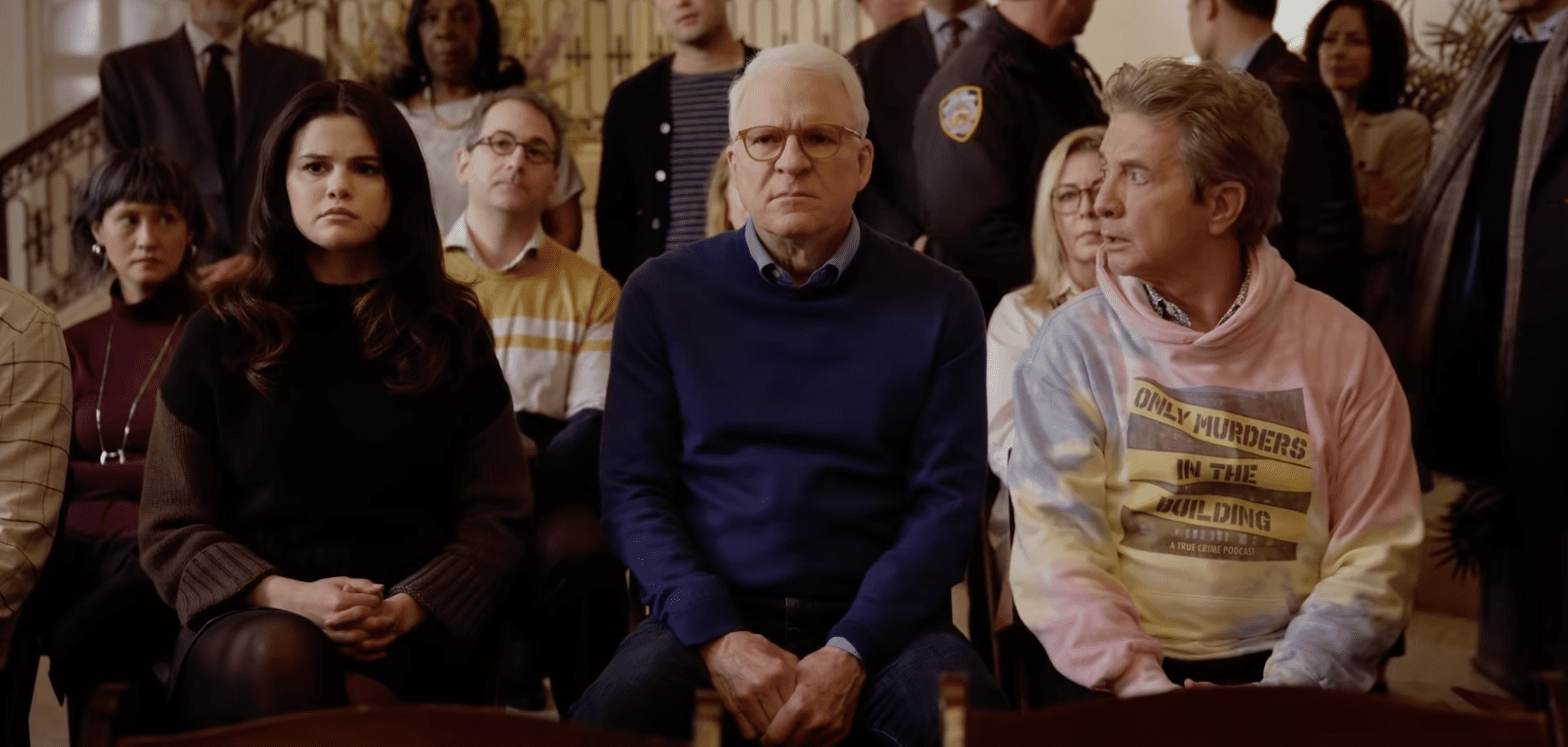 Guys, We Should Totally Make a Podcast!
The adventures of Mabel Mora (Selena Gomez), Oliver Putnam (Martin Short), and Charles Hayden-Savage (Steve Martin) didn't only captivate audiences with the level of mystery around the murder they were working to solve, but with the relationships that they built between the trio. Aside from them creating the Only Murders in the Building podcast, each of the main characters gets a good amount of development and backstory throughout the show and liking each of them is effortless even when they make decisions that aren't the best. 
A large part of what holds the characters together is that they are not just joined by a single motivation. Of course, Mabel, Charles, and Oliver are all interested in true crime podcasts, hence why they start making Only Murders in the Building, but they all have their own separate interests in solving the case that they (and the audience) have to figure out amongst themselves.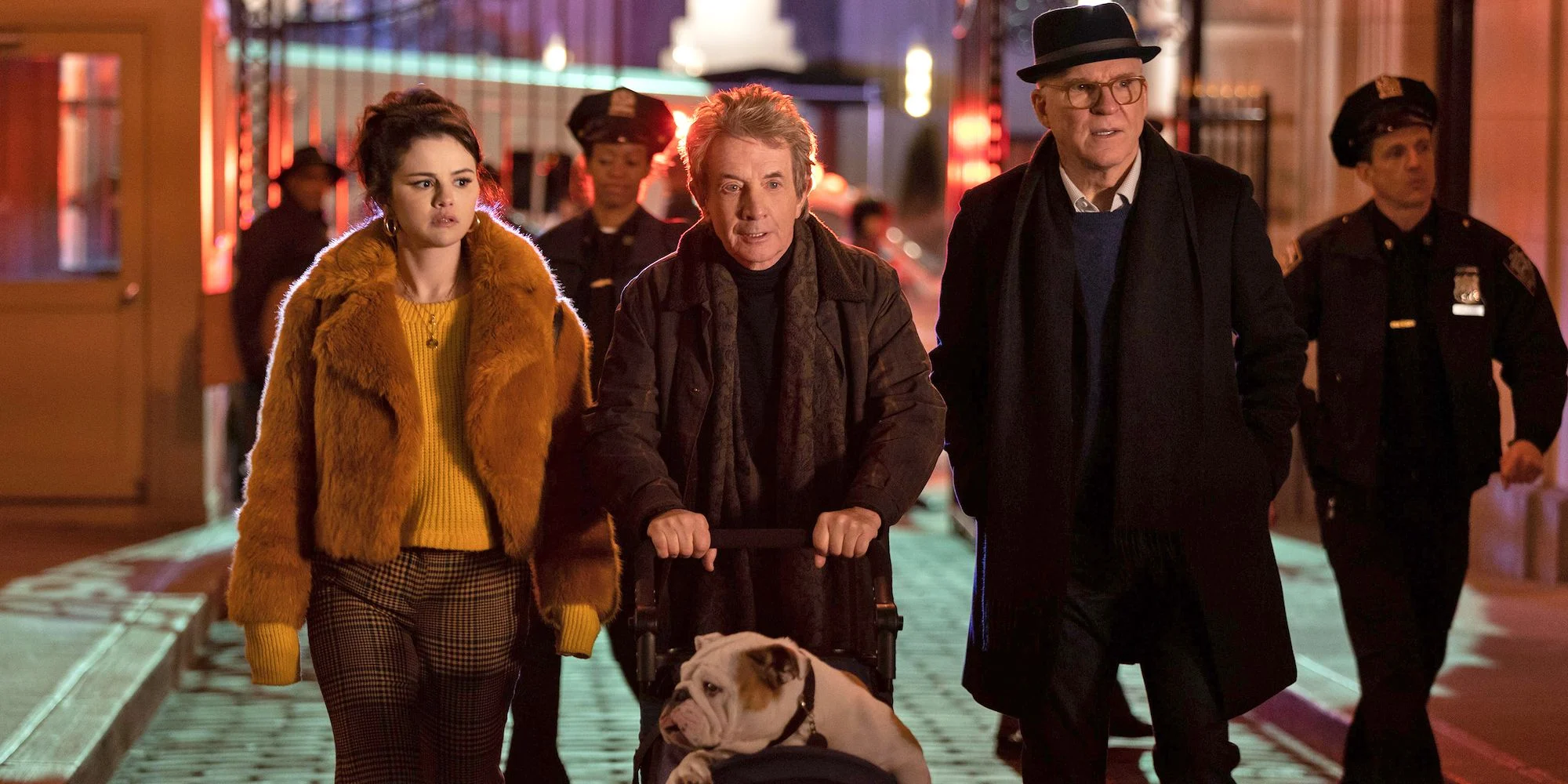 Believe It Or Not, You Can Be Friends With Anyone
The humor in the relationships between the trio is another bright spot in the show. For all of the alienation in the last decade between baby boomers and millennials, Mabel's daughter-like relationship with Oliver and Charles makes for a lot of funny and heartfelt moments, and it's clear that the writers of the show worked hard to make sure that the age-related comedy bits weren't punching down at either group. 
Mabel having Charles in her contacts as "charles (old)" isn't just funny, it's similar to how a lot of people her age have their friends in their contacts, and that grounds the show into reality even further. Charles starting off the series sending email-like texts where he signs his name at the end is a very boomer thing to do, and the way Oliver talks about things he doesn't necessarily understand is always purposefully written in a way that shows he may know very little about something, but that that's a product of him being older, not bigoted. 
Mabel herself is a wonderful character, and it's safe to say that she was the perfect way for Selena Gomez to return to television after finishing her role as Alex Russo on Wizards of Waverly Place in 2012. Alex and Mabel aren't perfect copies of each other for various (and obvious) reasons, but anyone who grew up watching Wizards will come to love Mabel as much as they did Alex growing up. If there's one thing that is consistent between the two (besides their fashion sense), it's Gomez's sense of humor, and Mabel especially needs that after every terrible thing she's been through.
Maybe There Is Good TV Out There
The twists and turns surrounding Tim Kono's (Julian Cihi) death are of course the core of the show, and the mystery never lets up throughout the entire season, even when the trio hits a wall. The reveal of Jan (Amy Ryan) being Tim's killer isn't something that was obvious from the second she appeared, but the explanation of the entire situation that led to her killing Tim didn't feel like it came out of nowhere either. 
Only adding to the skill of the writing in Only Murders in the Building is the level of star power the show was able to get for minor characters. Tina Fey, Jaboukie Young-White, Jane Lynch, and Jimmy Fallon all show up at some point, with some of them playing themselves and others playing fictional characters. To the show's credit, these cameos don't detach you from the reality of the show, and in the cases of Sting and Jimmy Fallon, they actually serve to solidify the universe of the show. 
Nooooo Don't Get Framed for Murder You're So Sexy Haha
Looking forward to the second season of the show, Mabel has been framed for the murder of Bunny, the Karen of the Arconia, and Oliver and Charles have been arrested alongside her. Things certainly aren't looking to start off in the group's favor either; Mabel is walked out by the police covered in Bunny's blood, there were plenty of people around when Mabel said she was "the most hated person in the building now," and when she stumbled into Mabel's apartment to die, she had been stabbed with one of Mabel's knitting needles. 
To put it plainly, Mabel is looking pretty bad here, not only because she's clearly been framed for this murder, but because between the time she left Charles and Oliver on the rooftop and them finding her with Bunny's body, we hear her say what happened but we don't see it. Realistically, Mabel didn't kill Bunny, but that leaves the question of who framed her.
Mabel's knitting needles were likely in her apartment, and we know that Oscar (Aaron Dominguez) probably has a key since he and Mabel are dating. There's also a chance that anyone with access to the Arconia's master key or the ability to pick a lock broke in while Mabel was out. Despite Bunny's iron grip on the building, it's obvious that she didn't get to where she was by being well-liked, and there are plenty of residents that probably had an overlapping issue with her as well as the OMITB gang.
What's Next for Only Murders in The Building?
Either way, the mystery of who killed Bunny will be accompanied by the mystery of how the show will carry on. Will Mabel, Charles, and Oliver be freed from police custody and start working on a second season of their podcast? Or will the group be split up and hindered by the fact that they'll be under intense scrutiny not only by the police but by their neighbors and the entire internet as well? Podcast mogul Cinda Canning (Tina Fey) ended the finale starting off a podcast called Only Murderers in the Building about the arrest of Mabel, Charles, and Oliver, and one has to wonder if she was potentially involved in Bunny's death in some way.
All in all, Only Murders in the Building was a great show in all aspects, and season 2 has a boatload of potential to be just as good if not better. Clearly, there are a lot of questions that need to be answered, and here's hoping that Mabel, Oliver, and Charles make it out of this new mess alive.
Images Courtesy of Hulu
Have strong thoughts about this piece you need to share? Or maybe there's something else on your mind you're wanting to talk about with fellow Fandomentals? Head on over to our Community server to join in the conversation!