Developed and published by Freedom Games, One Lonely Outpost asks you to turn an isolated, inhospitable planet into a thriving rural community.
One Lonely Outpost…is Stardew Valley but Sci-Fi and with somewhat more advanced graphics. And that's okay! Plenty of great games are just reskins or touch ups of games that came before them. Stardew Valley itself is just SNES Harvest Moon with a few tweaks and updates.
Now, the farming simulator is nothing new, and is an old, familiar standby for the more casual market. That being said, One Lonely Outpost does have its own spin and twists to provide
One of the major differences One Lonely Outpost puts on its premise and genre is that you're the first to settle here. In most farming simulators you're joining a community that already exists, thriving or otherwise, and while you may help the community grow and improve your general job is simply to tend to and improve your farm.
Here, you are the first human on this planet, and your job is to not just establish a farm, but give the planet an atmosphere, and plant life, to turn it into something habitable. The people who'll form your community come to you, not the other way around.
I haven't played every farming simulator out there, obviously, but this pretty quickly sets it apart from its competitors, even if this is more of a story challenge than a drastic gameplay shift up. Taking a barren world and making something like this is a deeply satisfying and impressive moment though.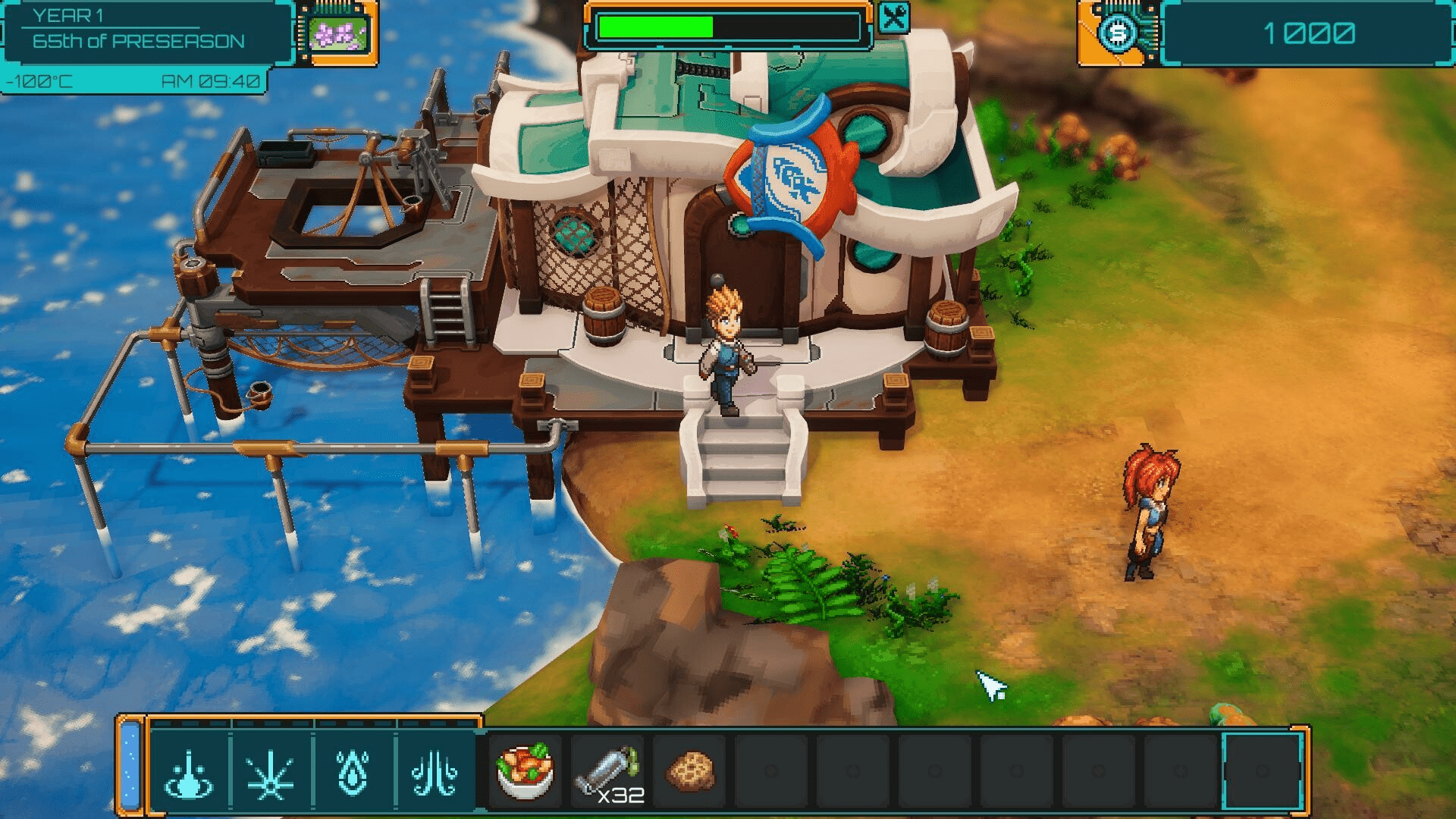 You're not just going to be farming either. You have to fertilize the ground, secure water sources yourself, and build machines to make the air breathable. And for the first little while, your only companion will be your robotic cat. Which, there are worst things to be stranded on a desert planet with.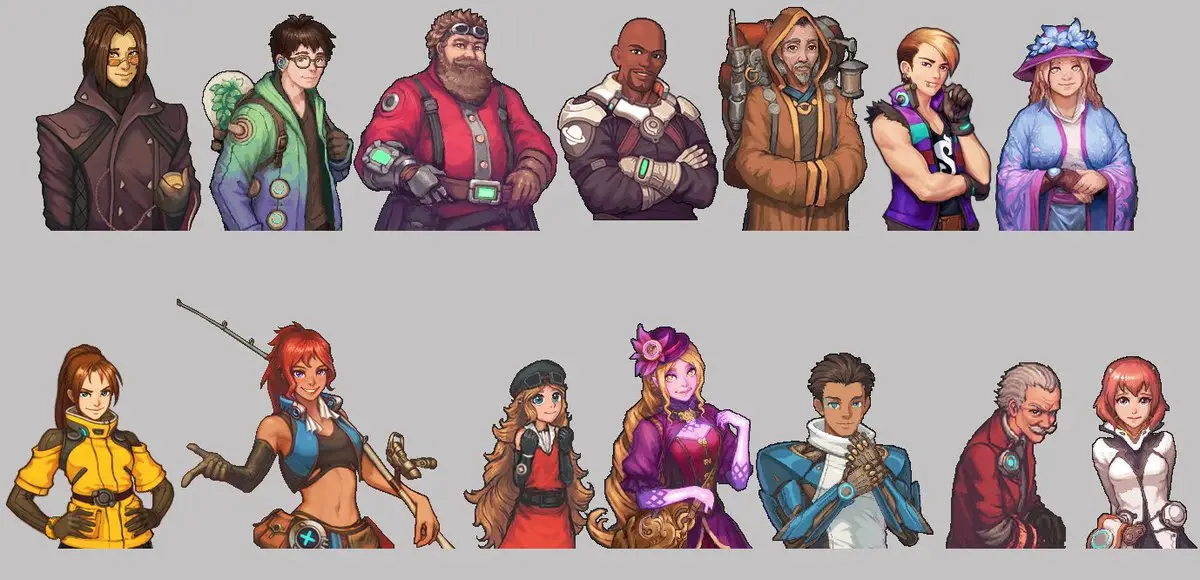 As far as mechanics and gameplay goes, One Lonely Outpost is about what you expect. Run around, mine, farm, use tools, gather resources. Everything has a sci-fi twist (the fishing minigame is so much better than normal) but overall it's all familiar old standbys. Again, that is not a problem. One Lonely Outpost may not be reinventing the wheel in any meaningful way, but it has built us an extremely good wheel to say the least. As someone who's been wanting some more time with Stardew Valley, but who is also kinda worn out on Stardew Valley for the moment, this came at exactly the right time to scratch the right itch. It provides a solid stable of gameplay, with good characters and narrative, and while it doesn't dramatically shake up its genres it provides its own twists and spins to keep things nice and fresh.
If there was one complaint I was going to make, it's that the 2D sprites and the 3D models don't always mesh well and don't create a seamless visual experience. Nothing's ugly, but they don't blend together seamlessly, and it can make for a less than stellar experience. However, I'm willing to cut it some slack for one very specific reason. The game's not finished yet.
Yes, I should make it clear that One Lonely Outpost is in early access at the present. That means there are bugs, glitches, and overall rough patches still left to be ironed out. It's not a perfect game, but there are the very visible foundations for a great game.
If you like farming sims, or the general pleasure of taking something raw and making something new and pristine, I highly recommend this game to y'all. Give it a try, it's early access but you won't regret it.
Images And Review Code Courtesy Of Freedom Games
Have strong thoughts about this piece you need to share? Or maybe there's something else on your mind you're wanting to talk about with fellow Fandomentals? Head on over to our Community server to join in the conversation!