Wolverine and Sabretooth have one of bloodiest feuds in all of pop culture history and this January, their rivalry reaches a brand new peak in "Sabretooth War," a ten-part epic coming to Benjamin Percy's run on Wolverine. Shipping bimonthly, "Sabretooth War" will begin in Wolverine #41 and culminate in the landmark Wolverine #50. Having shepherded the character through the Krakoan age, it's finally time for Percy to pit Wolverine against his greatest foe! Joining him for the occasion will be award-winning author of The Changeling and The Devil in Silver and the writer behind Sabretooth's own journey the last few years, Victor LaValle. They'll be teaming up with two of the industry's hottest artists, Cory Smith and Geoff Shaw, to deliver the definitive Wolverine and Sabretooth story.
With each issue co-written by Percy and LaValle, the Wolverine-lead chapters illustrated by Smith and Sabretooth-lead chapters illustrated by Shaw, the story will not only explore the pair's current Fall of X status quos but also shed new light on their dark history with shocking revelations behind their undying hatred for each other. It's a war decades in the making and it kicks off when Sabretooth revives a deadly tradition–with some of Logan's loved ones in the crossfire. Only this time, he has an entire army behind him…
Get ready for the showdown to end all showdowns — WOLVERINE VS. SABRETOOTH! It's been years since these heavy hitters have crossed paths in the Marvel Universe, but as Krakoa falls, so rises Sabretooth–and he's out for revenge!  They threw Victor Creed in the Pit, but he's free and, wielding an army of Sabretooths, will prove once and for all why he is Logan's ultimate nemesis.
"Sabretooth is the definition of big bad — one of the nastiest, cruelest, scariest villains in the 616 and Wolverine's greatest nemesis," Percy explained. "Which is exactly why we haven't allowed their stories to intersect — during this age of Krakoa — until now. The tension has built up painfully, and now these two savage titans are going to claw and slash their way into each other's lives again in what will be the most violent Wolverine story in Marvel history."
"I'm geeked I get to continue the story of Sabretooth that I began in that first mini-series back in 2021," LaValle added. "Even more thrilled to tell it in tandem with my friend Ben Percy, who knows how to thrill and terrify with the best of them. We plan to make this a visceral story of two lifelong enemies coming to their most violent ends and I'm excited to get the blood flowing."
"I've known Victor LaValle for a long time — as a reader and as a friend," Percy continued. "His novels are virtuosic and deeply felt and scary as hell. He's a horror head and a giant comics nerd, and his work on Sabretooth has been brilliant. It's such a pleasure and an honor to join forces with him on this event. I worked with Geoff Shaw on the Ghost Rider/Wolverine: Weapons of Vengeance crossover. And I've been working with Cory Smith on Ghost Rider. They are exactly suited for this project with their heavy shadows and rough texturing and fearlessness. We promise to hold nothing back."
Check out superstar artist Leinil Francis Yu's first two covers for "Sabretooth War" now and stay tuned for more news in the months ahead. For more information, visit Marvel.com.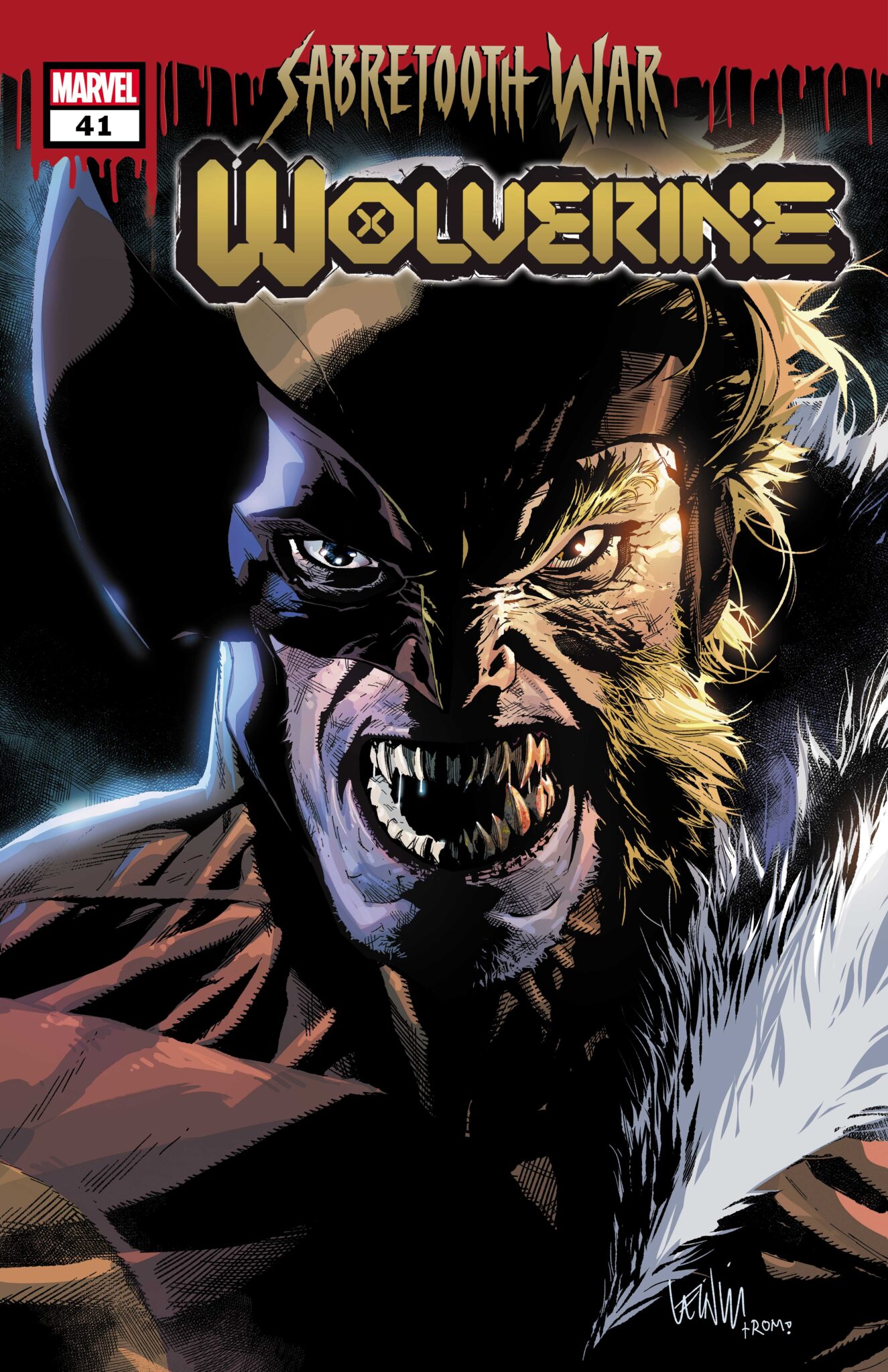 WOLVERINE #41 –  Part 1 of "Sabretooth War"
Written by BENJAMIN PERCY & VICTOR LAVALLE
Art by CORY SMITH & GEOFF SHAW
Cover by LEINIL FRANCIS YU
On Sale 1/10
WOLVERINE #42 – Part 2 of "Sabretooth War"
Written by BENJAMIN PERCY & VICTOR LAVALLE
Penciled by CORY SMITH
Cover by LEINIL FRANCIS YU
On Sale 1/31
Images via Marvel Comics
Have strong thoughts about this piece you need to share? Or maybe there's something else on your mind you're wanting to talk about with fellow Fandomentals? Head on over to our Community server to join in the conversation!