Ever since getting back into puzzles during quarantine, I've been looking for more puzzle style games to play and I was super intrigued by Mosaic Chronicles which released this week from Error 300!
Luckily, The Fandomentals was provided a copy for a fair review but I love this game so much, I would have bought it on my own as it's a sublime entry into the world of puzzle video games.
Inspired by the stories of Belarusian author Olga Gromyko, the game features two separate stories to play through, "A Bit of Horoscoping" and "The Lucky Knot."
If any of you know Big Fish Games, Mosaic Chronicles reminds me of an old casual game called Ancient Mosaic, where the player must place puzzle pieces on the photo to remove them and reveal a photo.
Here, the jigsaw puzzles are gorgeous stained glass mosaics that you assemble piece by piece. Each puzzle tells a part of the two different stories as you move forward and try to save a beautiful princess or a handsome mage from the beast!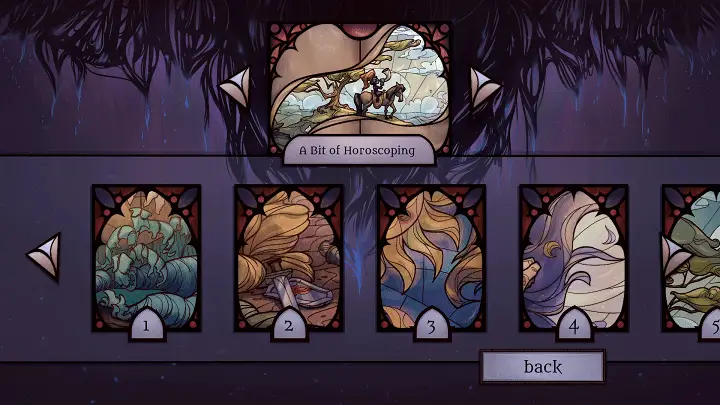 Once puzzles are completed, you can view them in the gallery and track your progress through the 50 puzzles. Plus you can review any part of the story seen so far.
While I haven't yet finished the game since I want to savor the experience, I am absolutely loving it. The art is truly beautiful and jumps off the story page, if you will. The music really fits the experience and the actual mechanics of placing the puzzle pieces is incredibly simple.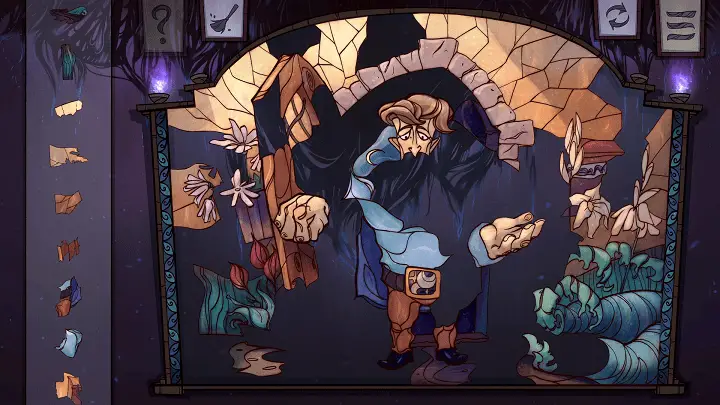 When you click through to the puzzles, you'll see the puzzle with an empty space for the pieces to go. In the settings area, you can change the opacity of that area for accessibility. Pieces are all available on the left hand side and you can either pick pieces from the top and work your way down, or scroll to find pieces.
If you're stuck, the game does provide a hint option which will pick a piece at random and show you were to place the piece. When you need a reminder of what the final puzzle should look like, you can click on the settings area and choose the preview option.
Finally if you've placed too many pieces on the board and need to reset what isn't correct, you can click the broom icon at the top which cleans the board right up.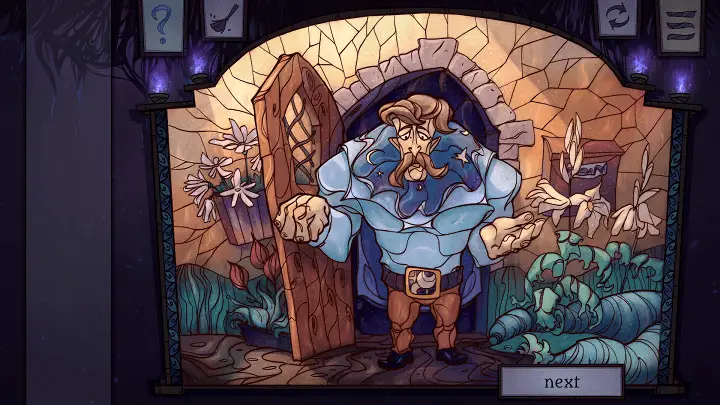 Mosaic Chronicles also has three difficulty levels so even after finishing the game, there's still more to play.
Founded in 2020, Error300 Games is an indie studio based in Dublin, Ireland. The team consists of six passionate game fanatics who strive to create fun, entertaining games they want to play themselves. This is their second game, and I can't wait to see what they put out next.
What changes between each level is how much time it takes to activate the hint button, how many starting pieces are placed o the board, and how many of those pieces are rotated. The hard difficulty setting also removes the mosaic miniature at the start of each puzzle.
What I have seen thus far of the puzzles and story really put this game in must recommend to everyone that I know territory. Unless of course you don't like puzzles…
If you do, this game is perfect and the best part is that you can pause at any time and save your progress! Overall, Mosaic Chronicles is a lovely way to pass the time and relax with two lovely stories to read.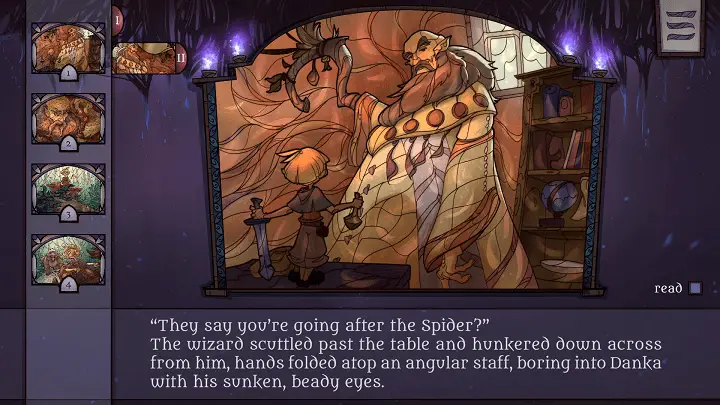 Mosaic Chronicles is available on Steam (Windows, Mac, and Linux) now for $6.99!
Images and game copy courtesy of Error 300
Have strong thoughts about this piece you need to share? Or maybe there's something else on your mind you're wanting to talk about with fellow Fandomentals? Head on over to our Community server to join in the conversation!