Last month long-awaited indie film Breaking Fast released and of course we were quick to jump on reviewing the film and talking about it on That's Haram!
I was fortunate enough to do an interview with writer and director Mike Mosallam about his experiences in Hollywood, taking this movie from a short to a full-length project, and film-making that represents Muslims in all their complexities.
However if you haven't seen the film yet, well watch the trailer and get on that!
Mike Mosallam is a director, writer, producer for theatre, film and television. Breaking Fast debuted at the Cinequest Film Festival and Los Angeles premiere at Outfest Fusion, subsequently playing more than 65 festivals worldwide and winning 18 jury & audience awards.
Through his production company, Mike Mosallam Productions, he and his team produced the short Breaking Fast at Cannes Film Festival which turned into the feature-length film. Mosallam wrote and directed short film Brothers (11 time award winner), co-produced Ubuntu with the Muslim Public Affairs Council, and created the TLC series All-American Muslim.
He was recently the Executive Creative Consultant on Season 2 of Hulu's "Ramy" (episode 9). On the theatre side, Mike has produced and directed more than 100 theatrical productions from large-scale musicals, intimate cabaret settings, plays, concerts, and multimedia theatrical events. He is a proud Muslim, Lebanese-American, and fluent in Arabic!
Below is our interview edited and condensed for clarity.
---
FM: Why was it important for you to tell this specific story?
MM: We are living in a time (finally) where people are conscious of how important visibility and representation are. We talk often about how Arabs and/or Muslims and/or the LGBTQ+ community are represented in Film & TV, but none of those identities (individually or collectively) function as a monolith.
Plus, I have never seen a story like this, one that feels like me, my friends, our experiences. I wanted to create a world that felt familiar – not autobiographical, but familiar to the world that I knew and know so well. I didn't realize how much I needed to tell this story until I told it! I think that's my favorite part of the journey so far.
FM: Can you describe the process of taking Breaking Fast from a short to a full-length film?
MM: While making the short version, we weren't thinking of expanding to a feature-length film. The short was the first thing I ever wrote, and after it found success in the festival circuit (Al Hamdiallah), people started asking us "What's next for the characters?" "When can we know more about what happens to Mo & Kal?"
So my producing partner, Seth Hauer and I started to map out what a feature expansion might look like. We spent probably 2 to 2.5 years developing the story, we were blessed to find an investor for the majority of the budget, and before we knew it, 5+ years later, we just released it! It's still surreal.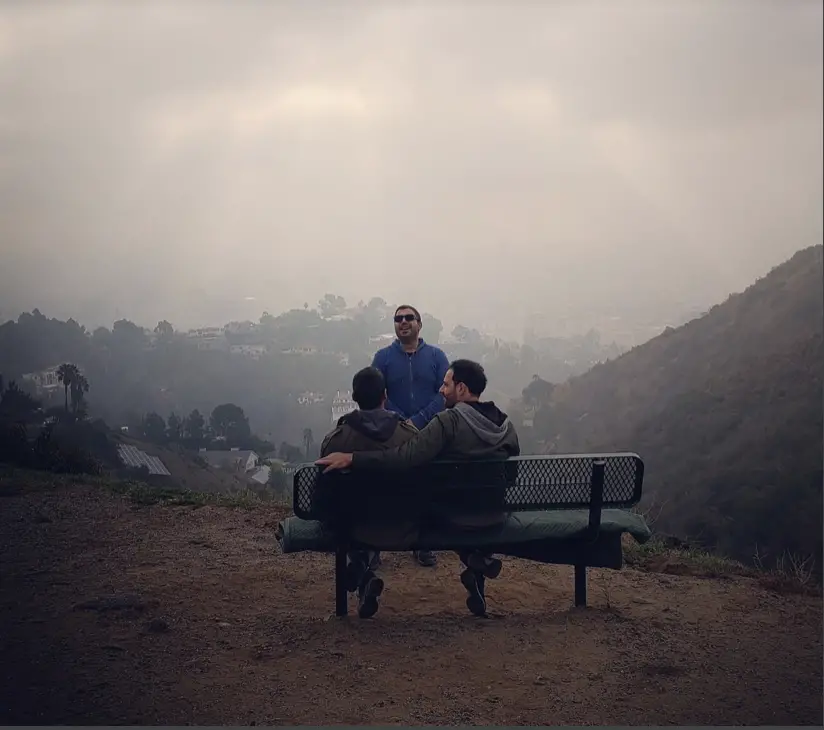 FM: About how long was the casting process? Did you have to make decisions quickly or did you have some time to see many auditions especially since you already knew Haaz Sleiman? 
MM: We partnered with an incredible casting director named Tineka Becker. She was a big champion of the script, and we knew she'd share our passion for telling this story. She found us some of the key players (Michael Cassidy/"Kal," Rula Gardenier/"Mama," Patrick Sabongui/"Hassan"), but Haaz was someone I've known for a long time and was (fun fact) in the short version in a (spoiler alert) cut scene. So we had to make it up to him and cast him as "Mo" in the feature. Just kidding.
Amin El Gamal and I were acquaintances, and he was friends with Seth (my producing partner). We knew we wanted to see him for "Sam," but because he's only been given opportunities to play serious roles we didn't know if he could handle the comedy. Boy were we wrong! He nailed his first audition, and I don't think we saw another "Sam" since.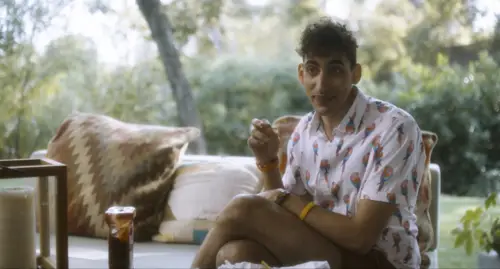 FM: When you were adapting the story for a feature-length film, did you have to accommodate for any major plot changes? 
MM: The beauty of the expansion is that we had a built-in structural convention: the holy month of Ramadan. The short takes place over the first night of Ramadan – basically Sam's party through the walking and talking – and ends with a "will they be friends or more moment." With the feature version of Breaking Fast, we were excited to explore how their relationship gets to evolve over the entire month.
FM: What was your favorite scene to direct? Was it hard shifting from writer to director?
MM: There are too many moments to list as a favorite, but probably my favorite moment of production was filming in the Mosque (The Islamic Center of Southern California). It was really cathartic for me to be there, film this movie, and taking a break to pray in the Masjid. It felt full circle and like Allah (swt) was guiding us the whole time.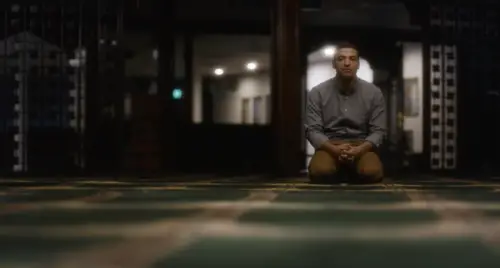 Shifting between writer and director wasn't too difficult for me, mainly because I had another pair of eyes and ears on set (in Seth). He was great to bounce ideas off of. And the actors were great – if something needed to be slightly modified to feel more natural out of their mouths, I was open to it.
FM: Obviously you love musicals and Superman, what are some of your other favorite shows or films?
How'd you know?! (Laughs). I'm loving WandaVision (but, I'm sucker for anything that has an interesting take on how we process grief). Right now, I'm fanboy-ing over anything Michaela Coel and Issa Rae do and I think Andrew Ahn's work is pretty great. I also love Dear Evan Hansen, and will always be a fan of the body of work of one Ms. Julia Roberts. Ooh… and I was obsessed with Hulu's Normal People – ugh, I could cry thinking about it.
FM: What advice would you give to Muslim storytellers?
MM: Simple. Tell your story. Every Muslim storyteller has a unique Muslim story to tell. I want to hear it. We, as you know, are not a monolith. It's time to break out of the idea that there is one way to be a Muslim. I am here for the diverse perspective of Muslim stories out there.
FM: Finally, are there any upcoming projects you can preview?
I'm putting the finishing touches on my next feature script. It's a real departure from Breaking Fast, but just as exciting for me to write. It's about brothers and grief but feels like an "American Pie" movie.
---
You can find Breaking Fast on demand!
Images courtesy of Mike Mosallam and Vertical Entertainment
Have strong thoughts about this piece you need to share? Or maybe there's something else on your mind you're wanting to talk about with fellow Fandomentals? Head on over to our Community server to join in the conversation!