Steam's Next Fest is here and with that comes a lot of delightful game demos! Chibig's newest game Mika and the Witch's Mountain is live on Kickstarter and has a demo available now as part of Next Fest 2023. Though short, there's plenty of adventure and fun packed into the demo which promises to develop into a fascinating delivery service adventure!
Mika and the Witch's Mountain is a fantasy adventure about an aspiring witch who delivers packages to the townspeople of a small island. Explore every nook and cranny and soar through the sky with your magic broom.
The demo (and I assume the full game) begins with Mika traveling to the top of Mount Gaun to become powerful witch Olagari's apprentice, except to do so she actually has to make it back to the top of the mountain all on her own! (Olagari clearly knows more than she's letting on…)
Since her broom is broken, her only hope is Allegra, the town's artisan who will make her a new broom for 3 gold coins, and so begins the main mechanic of the game. Mika must make deliveries and get the highest satisfaction level from each delivery to gain coins as her pay from Greff, the head of the delivery service. As she gains more coins, Allegra will make her better brooms that come with magical powers to help her proceed.
Mika and the Witch's Mountain's demo ends after the first round of deliveries and broom making is done, but even in that short time it sets up how fun it it is to fly for (and with) Mika around the island as she finds her deliveries (thank goodness there's a map!) and finds her items that fell when she was pushed by Olagari.
There's a gorgeous animated cut at the end of the demo that previews other locations and a number of characters that Mika and the player will meet throughout her travels.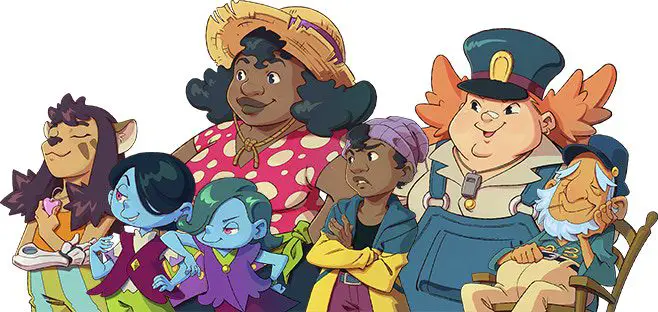 As implied by the art and plot itself, the game (and all of Chibig's games) is heavily inspired by Studio Ghibli and Mika and the Witch's Mountain also references The Legend of Zelda: Wind Waker quite heavily. Combined with Chibig's own brand of whimsy (all their games are about exploration and taking care of the land the characters live on), the game is both beautiful and engrossing.
Though it took me a minute to figure out the controls to make sure Mika is able to fly properly, I found myself just flying over the water during my second deliver in Orilla Town (the tip of the island and the first location revealed to the player).
Each aspect of the game is thoughtfully developed to make a full experience for the player. For example not only does Mika need to fly around but there are points in which she can use whimsical currents of magical wind to propel herself higher and further.
In the little dialogue that we get between Mika and the various characters in the demo, it's clear that each one is unique and there's a lot more to learn about each one! Also Olagari? Totally Yubaba, look at her hat and cloak! She even has a crow!
I love Studio Ghibli and both Kiki's Delivery Service and Spirited Away so I really enjoyed the allusions to the original stories and am excited to see what else Chibig has put in this game. Plus, the soundtrack is quite memorable and by independent musician Adrian Berenguer from Alicante, Spain.
What do each location and its characters hide? What will Mika and the player learn throughout the game? Why is there a random company providing energy coincidentally after the windmill stopped working? This and many other questions will be answered in the full game!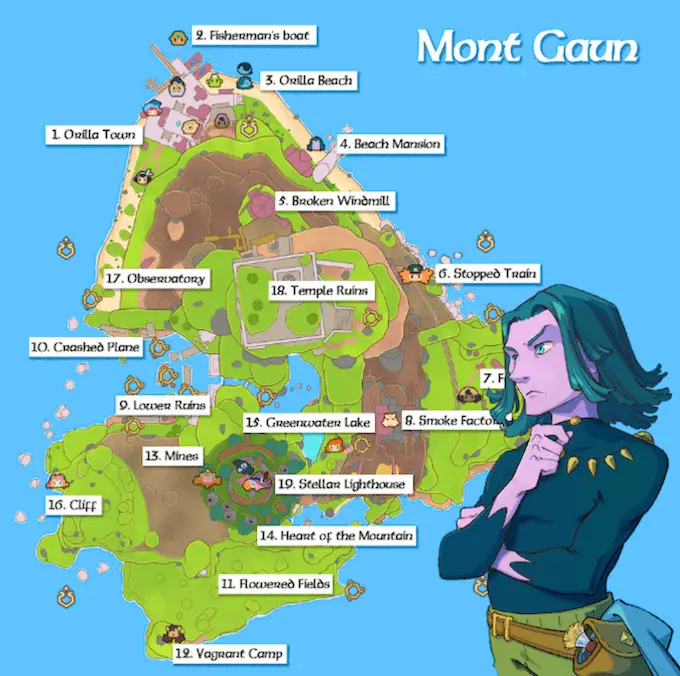 You can try the demo now during Steam Next Fest and I can't wait to see the final game when its released and follow Mika on her journey!
Images and early demo copy courtesy of Chibig
Have strong thoughts about this piece you need to share? Or maybe there's something else on your mind you're wanting to talk about with fellow Fandomentals? Head on over to our Community server to join in the conversation!