Independent game studio Hilltop Studios, in collaboration with Versus Evil, have revealed more info about its upcoming narrative-driven deduction adventure game Lil' Guardsman ahead of its launch later this year on PC, Switch, PlayStation, and Xbox Series consoles!
Lil' Guardsman is a narrative deduction game, inspired by the classic point-and-click genre and the mechanics of Papers, Please. Set in a high-fantasy world with the comedic sensibility of Monkey Island and other 90s Lucasarts adventure classics, Lil must make tough decisions as she decides who to allow into her castle home. Consequences can be severe, so you'll have to make clever use of your abilities to uncover mass conspiracies and protect your castle and family from devious interlopers.
Lil' Guardsman puts players in the role of a young girl who finds herself covering for her dad, the head castle guardsman. As she interrogates an array of fun and weird characters trying to gain entry to their city walls, you must discover each visitor's true intentions through cunning dialogue and a clever use of her toolbox of investigative items.
This new blog post provides an overview of the factions you'll meet whilst falling victim to the Sprawl's lax child labor laws. The current ruler, Princess Desdemona, is nearly of age, and suitors from two neighboring nations are vying to woo her. On one hand, there's the ruler of the ancient warrior women-led Marvagh Empire, which was founded on the guiding principle of "If your husband is hungry, he should make his own goddamn dinner." They tend to solve their property, succession, and legal disputes through trial by combat. On the other hand, there's the mining Kingdom of Petrard's Prince Finius, a wayward playboy who just wants to have a rollicking good time, but his parents insist he marry to guarantee their royal line.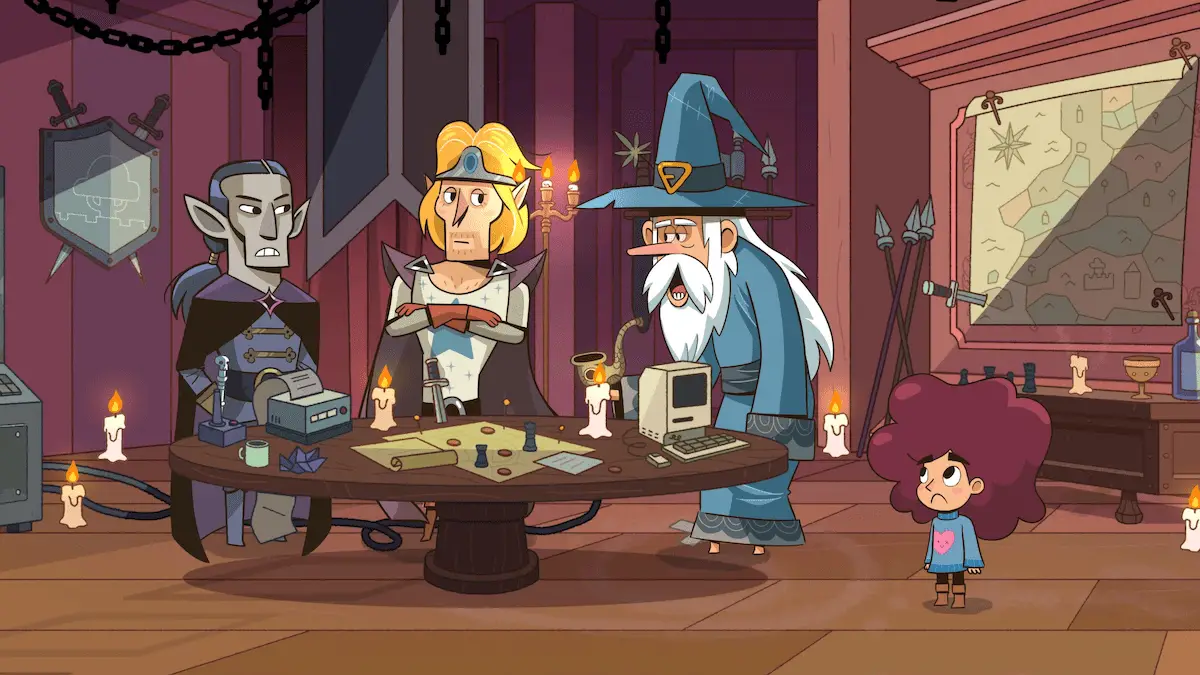 These aren't the only factions you'll encounter, as there's also the Goblin Liberation Army (GLA), full of righteous fury that their people built The Sprawl while humans revel in the fruits of their labor. Word has it that the royal wedding will be the current regime's undoing. There's also the Mages Guild, a secretive and mysterious sort. Typically, mages are solitary practitioners, but sometimes they must gather together when greater amounts of raw power is required for their spells and experiments. Whatever could they be planning?
Images courtesy of Hilltop Studios and Versus Evil
Have strong thoughts about this piece you need to share? Or maybe there's something else on your mind you're wanting to talk about with fellow Fandomentals? Head on over to our Community server to join in the conversation!