Six to Start, the co-creator of popular fitness app Zombies, Run! announced their collaboration with Marvel Entertainment for the global launch of Marvel Move, a new interactive fitness adventure for smartphones. Coming Summer 2023, the collaboration features top-tier talent and fan-favourite Marvel Comics characters, including Thor, Loki, Hulk, and the X-Men, in a uniquely immersive storyline-led running adventure. Six to Start has more than a decade of experience bringing effective and body-positive training programs to its legions of dedicated users, while Marvel Comics drives a storied brand with billions of fans worldwide. Together, they are merging entertainment with exercise through Marvel Move, the first interactive fitness adventure from Marvel, turning fitness journeys into an epic blockbuster that promotes overall physical and mental wellness. Marvel Move will be available as a featured fitness program in the forthcoming ZRX app, the new home of Zombies, Run! and more brands to be announced.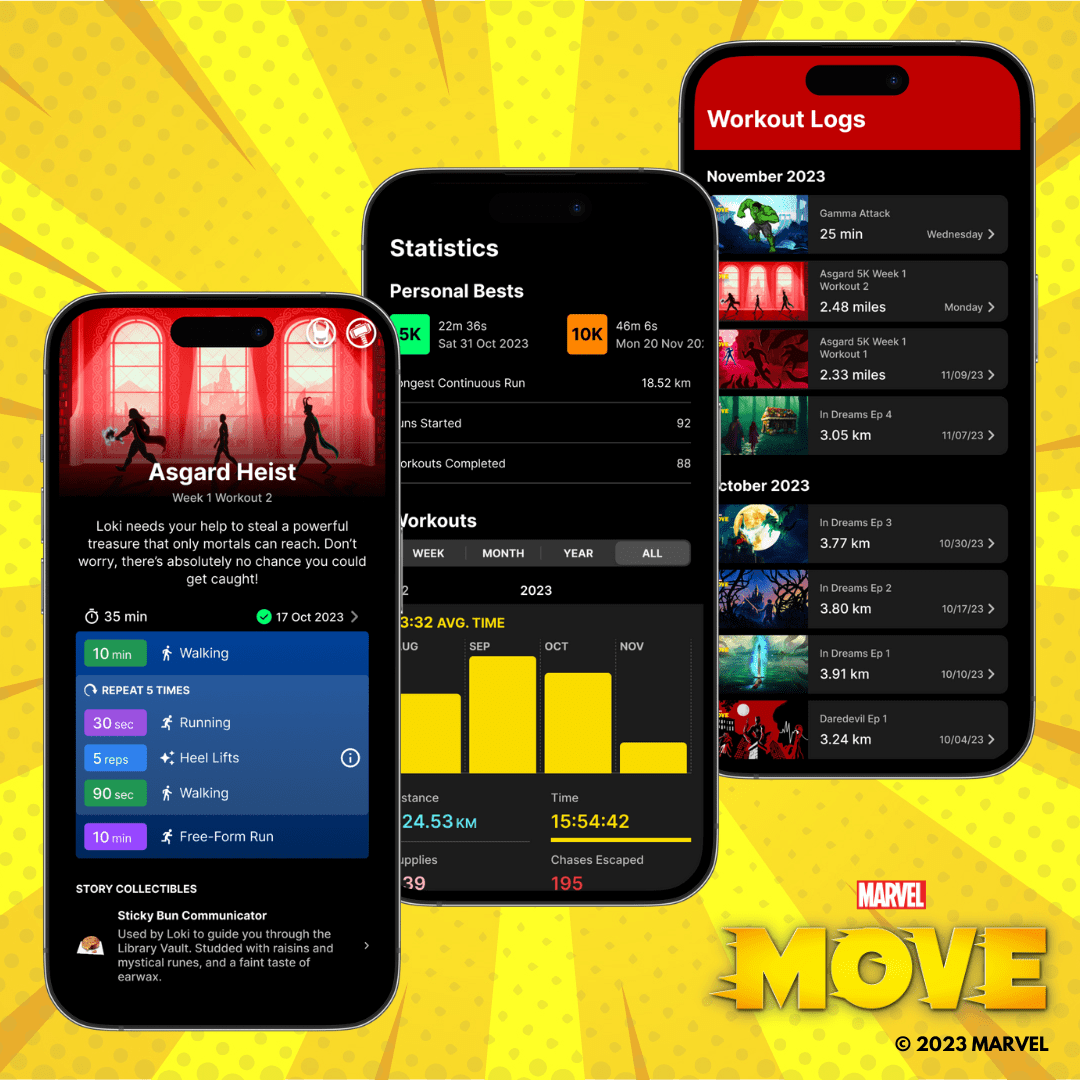 With regular new workouts and ongoing storylines, users of all abilities can choose to walk, jog, or run through immersive, interactive audio narratives that will fully transport runners into the Marvel Universe. Drawing from ten-plus years of creating narrated fitness journeys in Zombies, Run!, Six to Start's team of world-class storytellers has developed thrilling Marvel Comics-based storylines in which the runner is the main character, and supporting characters help runners meet fitness goals amid a selection of epic adventures. Users have full control over the time or distance of their runs, can enable thrilling chases when they want to intensify their workout, and can track their activity whether they're outdoors, on a treadmill, in a wheelchair, and more. There's even the opportunity to enroll in expert-designed 5K, 10K, half-marathon, and marathon training programs.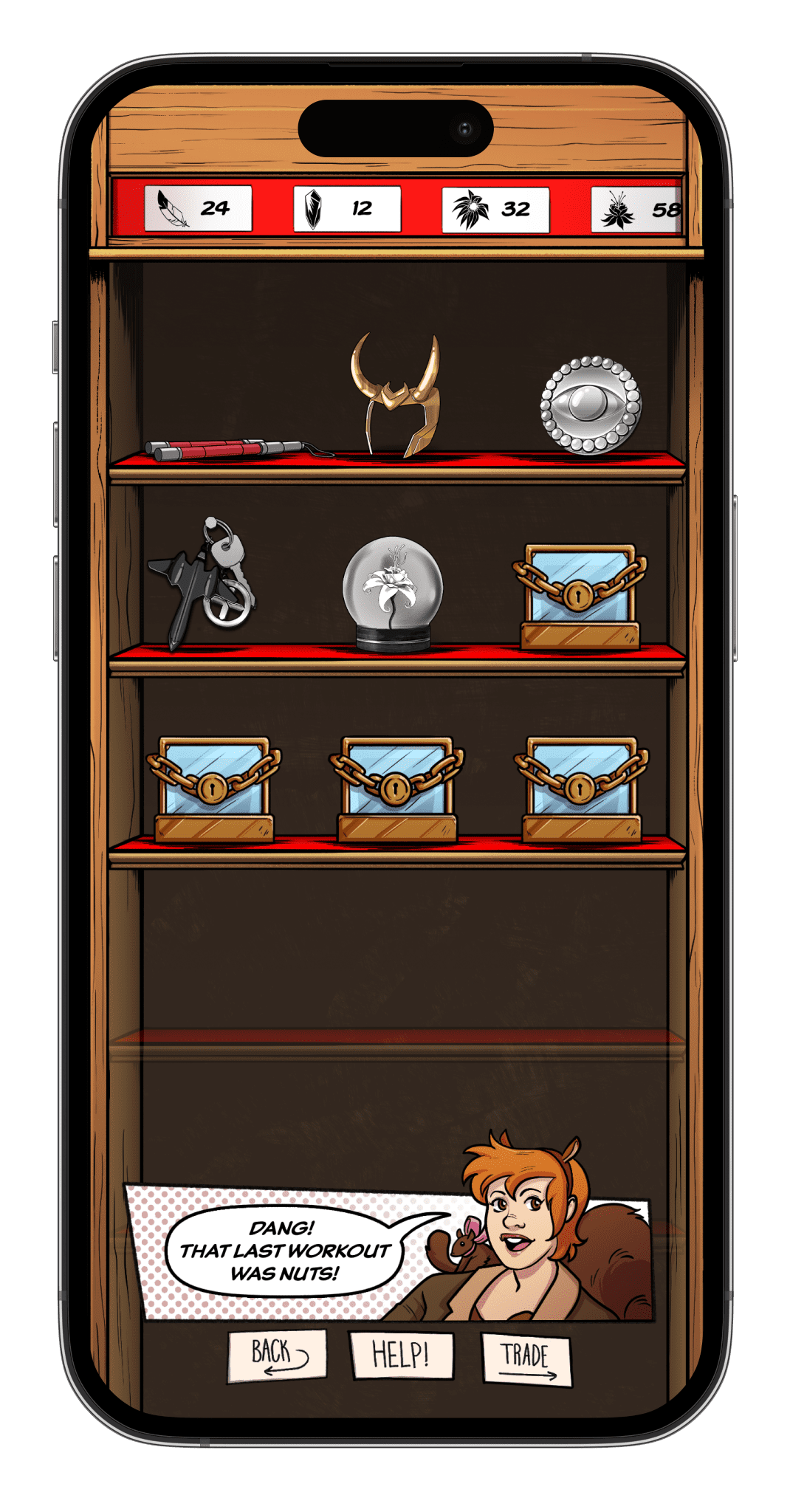 Marvel Move will launch with the following storylines:
"Thor & Loki: Asgard 5K Training" written by Alex Acks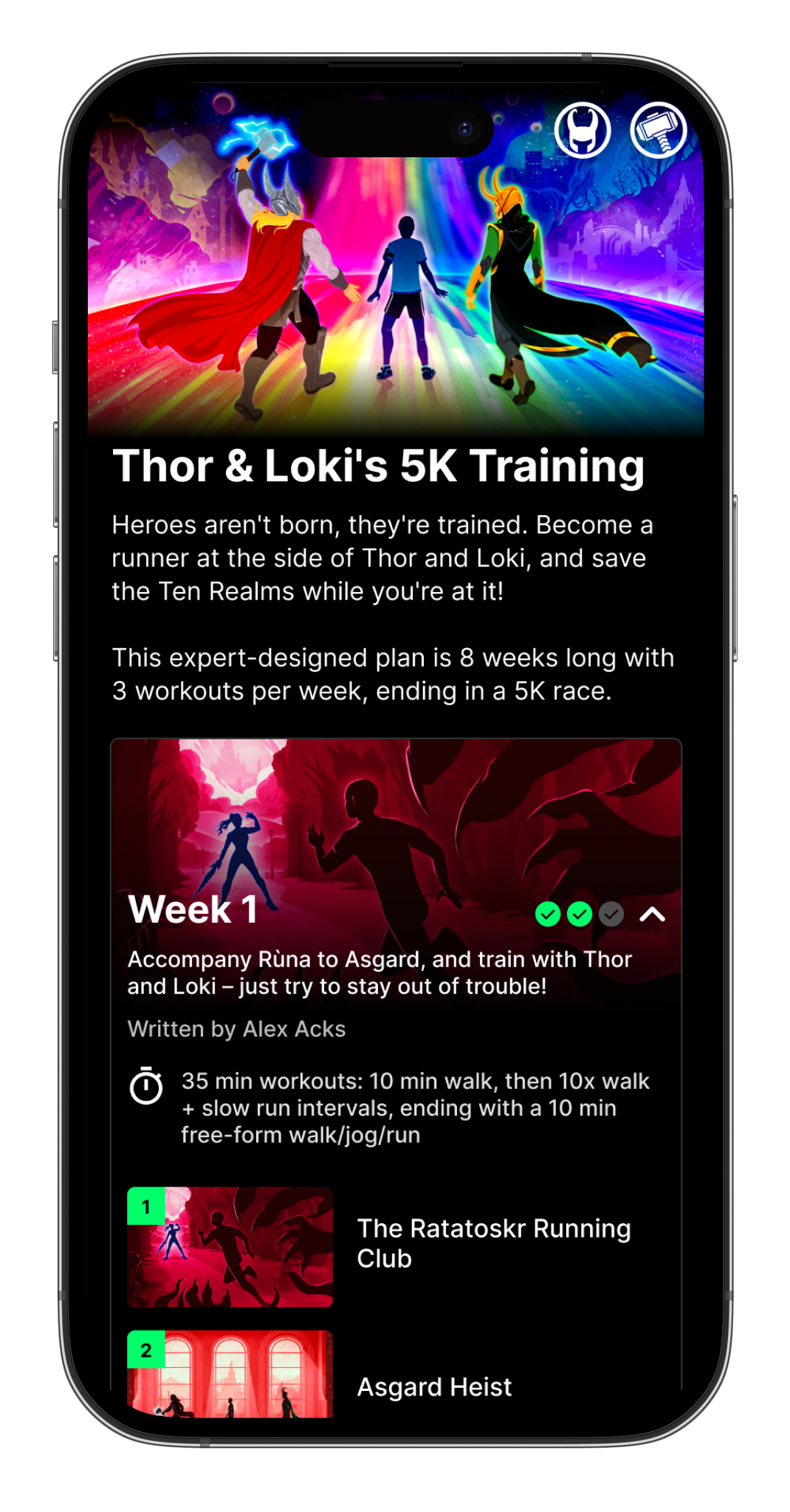 Lost in the Ten Realms, you have only one way home: follow the guidance of Thor and Loki… if they can stop fighting for five minutes. With 24 fully voiced workouts over eight weeks, this is an expert-designed training programme designed to take you from zero running experience to being capable of running a full 5K with the godly sibling duo.
"X-Men: Age of ORCHIS" written by Tini Howard
Discover your mutant identity as you're welcomed to the mutant haven of Krakoa. You'll be recruited to work alongside the X-Men to counter a rising threat to mutantkind. Written by Tini Howard (X-Men comics), this is a classic globe-trotting X-Men-style adventure alongside Wolverine, Storm, Jean Grey, and many more.
"The Hulk: Hulkville" written by Matt Wieteska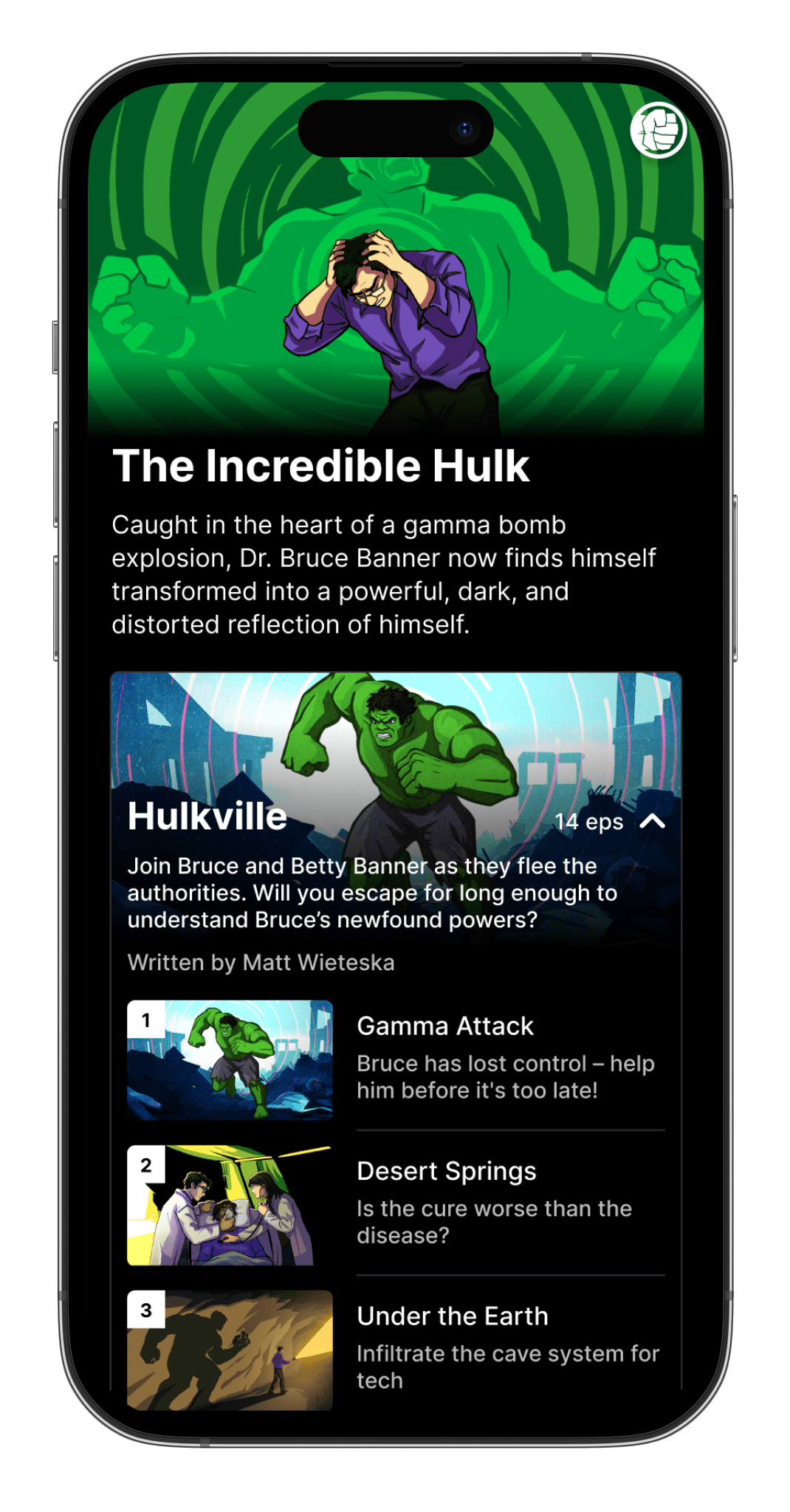 Run from the authorities with Bruce and Betty Banner as they try to hide Hulk from the world. But when you finally find shelter in a remote desert town, mysterious forces are at work… can you uncover the truth before it's too late?
"Daredevil: Terminal Degree" written by Bilal Dardai
As a new student at a prestigious law school, you soon realise all is not as it seems. Before you know it, you're pulled into the dangerous criminal underworld and find yourself working alongside Daredevil himself to bring down the whole house of cards.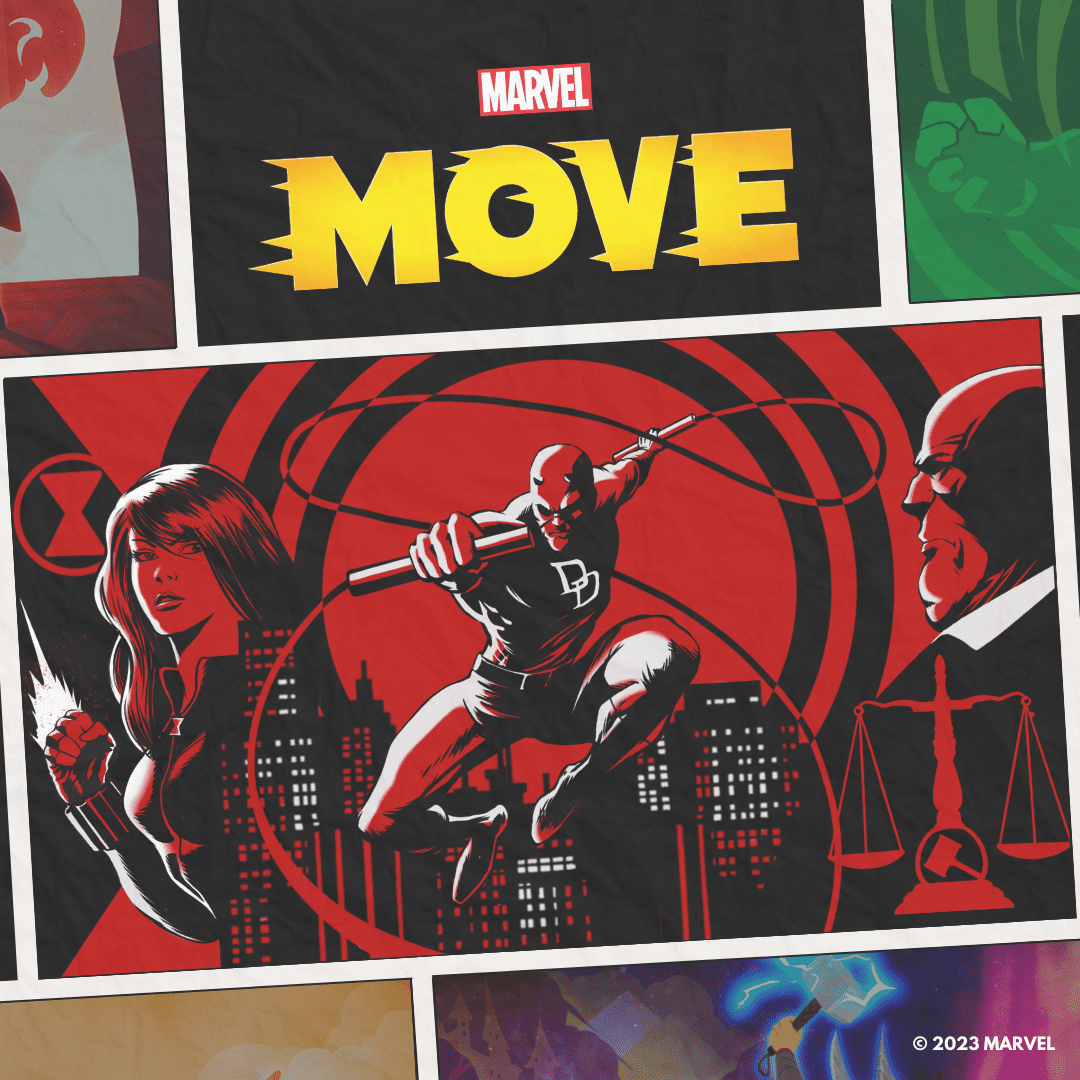 "Doctor Strange and Scarlet Witch: In Dreams" written by Kim Richards
You find yourself listening to an audio tour guide for a place you've never visited… but nothing seems quite right… Suddenly you realise there's another voice leaking through, warning you, trying to guide you: a certain Sorcerer Supreme. Featuring Doctor Strange and Scarlet Witch, you'll need to figure out where you are, and how you'll escape. Quickly.
"There's nothing more motivating than combining exercise and storytelling. Ten years of making the world's best-selling smartphone fitness game, Zombies, Run!, have taught us that epic adventures with characters you love can make you go that extra mile. Our collaboration with Marvel will deliver that same powerful motivation to millions more," said Adrian Hon, CEO and co-founder of Six to Start. "Interactive storytelling is the 21st century's dominant form of entertainment. We're incredibly excited to help fans of the Marvel Universe achieve their fitness goals with their favourite characters – and turn them into heroes themselves."
"Marvel fans have a deep connection to the storylines in the comics, so we're very excited for them, along with our newer fans, to experience new adventures with the characters they know and love," said Ryan Penagos, Marvel Vice President & Creative Executive. "I started my own fitness journey with the Zombies, Run! training program years ago, and I can confidentially say the Marvel Universe is in excellent hands when it comes to bringing our fans an epic adventure in fitness!"


Become a Member of the Marvel Move Founders Club
The Marvel Move Founders Club offers users exclusive–but limited–benefits they cannot get anywhere else, including a free trial for Marvel Unlimited*, one free month of Zombies, Run!, and invitations to private Q&A livestreams–all on top of a two-year subscription to Marvel Move. Founders Club members can even get their name in the credits of Marvel Move! For a limited time only, two years of membership is available for just $99, a 30% discount on the standard price of $74.99 per year**. The Founders Club is only open to new members prior to the launch of Marvel Move and features five membership tiers, filled on a first-come, first-serve basis. 
Marvel Move: Coming Summer 2023
Marvel Move will be launching and commercially available for iPhone and Android users globally from Summer 2023 via the upcoming ZRX app. For exclusive content leading up to the launch and immediate access once live, pre-sale signup is now available at https://zrx.app/marvel.
Images via Marvel and ZRX
Have strong thoughts about this piece you need to share? Or maybe there's something else on your mind you're wanting to talk about with fellow Fandomentals? Head on over to our Community server to join in the conversation!