Welcome True Believers, to this very special review! Today's going to be my first time tackling a Marvel game for the site, but also my first time tackling a "minifig game" for the site.
To be more specific, we'll be taking a look at…Marvel HeroClix: Avengers Fantastic Four Empyre Miniatures Game…which we're just going to call Marvel HeroClix: Empyre.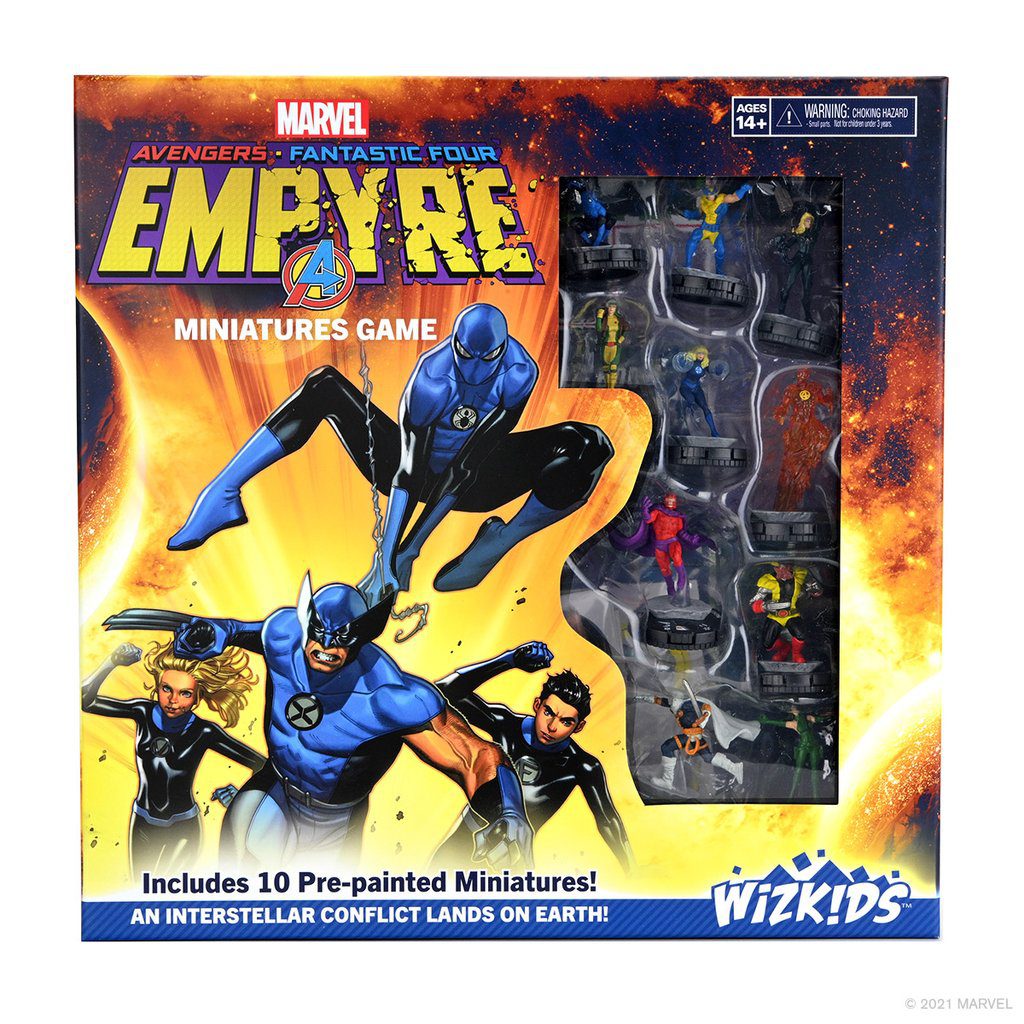 The game takes its name and premise from a recent Marvel event comic, in which two intergalactic Empires (the Kree and the Skrull to be precise) were unified, and heroes teamed up to fight them alongside another alien race, before the true villain was, of course, revealed. Which means that, for what feels like the first time since Civil War, there was a Marvel event comic where the crux of the plot wasn't 'the heroes drop everything to fight each other'.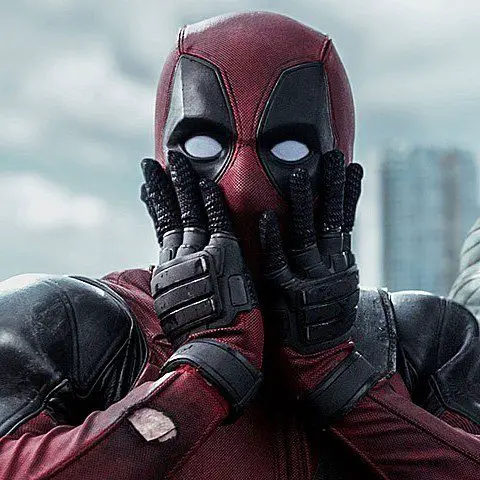 Now, is that backstory important to playing Marvel HeroClix: Empyre? Not really, no. That's not to say that the Empyre branding is without purpose beyond aesthetics however.
What's In The Box?
A rich multi-session campaign for 2 players that pivots and turns based on the results of the last session
10 Premium Quality Pre-Painted Miniatures each with TWO ways to play for beginner or advanced play
18 Object, Terrain, and Bystander tokens
6 Double-Sided Thick Map Tiles. No folds!
2 Custom Avengers/Fantastic Four six-sided dice
2 Full color Powers and Abilities Cards (2021 edition)
1 Full-Color HeroClix Core Rulebook (2021 edition)
As it happens, the game does come with eight special scenario cards that form a coherent plot if you want to play through them from one card to the next. In fact, in a rather neat format the cards have notes on the back for which one to go to next depending on who wins. So if the player who's playing as the heroes wins Scenario A, then you move to Scenario B, while if the villain player wins then you move to Scenario C. Admittedly, both B and C cards explain similar plots, it's just the setup of the board that changes. Still, this is a rather tidy and impressive way to convey a plot (even if the larger context and nature of the comic storyline isn't actually in the cards) without intruding on the gameplay overly much, or requiring much in the way of actual comic knowledge. And if you don't want to go through the story, you can, of course, just play a regular game. It's simply there if you want some extra context and starting configurations.
The Empyre Strikes Back
Gameplay wise…well, this is a new installment of the long running HeroClix brand. So those familiar with the game will be at home here. But for those who aren't, a quick overview.
The game is centered on a large board (and I do mean large, this isn't a game you can play on a coffee or card table, and some dinner tables may struggle to contain it) and, of course, the minifigures. In a rather nice break from the norm, these miniatures are all pre-painted. They're painted well too, with every character looking how they're supposed to. They're not perfect, admittedly, but there's no questioning who each figure is, and they're well made to boot.
The 'clix' part of HeroClix is the main thing that separates this game from others of its kind. Every minifig's base is a 'combat dial', which shows a variety of numbers. These numbers represent the character's speed, attack, and defense. By turning or 'clicking' the dial when a character is hurt or healed, you reveal the new stat values that they have in their current state.
It is undeniably a gimmick. But it's one with function and purpose, streamlining the tracking of stats and making it simpler for players to figure out the state of their figures and to judge their moves accordingly. No writing or calculating required, just click the HeroClix.
In addition to the titular mechanic though, there are also character cards. These display important information that couldn't fit on the base (not legibly at any rate), like a full list of traits and powers, as well as what factions the character belongs to for mixing and matching with otherHeroClix sets.
The 'combat dial' and the character cards function hand in hand as well. At different stages of damage, the speed, attack, and defense numbers will be highlighted by different colored boxes. When this happens, you can use the corresponding powers. In this way, characters will lose or gain access to some of their standard powers as their dial is turned when they take or heal damage.
This can be…a lot. And it gets more when one factors in the dice and the object tokens and the special areas on the large board (did I mention before that it's large? Cause it is) and how quite a few characters can attack at range, and everything else. Rather fortunately though, once you get the hang of the clicking function, it's actually a lot more streamlined than it first appears, and a lot easier to grasp. That being said, the game is kind enough to provide Quick Start rules in the manual, and I recommend you use them before diving into the scenario cards, or going out and getting more figures.
Marvel HeroClix: Empyre is a strategy game, first and foremost. A complex one where you'll want to keep the manual handy for the first few sessions you play (at the very least), but also a fun one. As you're not commanding full armies, it can be more approachable than something like Warhammer, and of course, the Marvel branding brings with it its own joys and appeal. Knowledge of the comics enhances but is in no way necessary to your enjoyment of the game, and the scenario cards give some plot to those who want one.
While I don't know how I'll often I'll be revisiting the game, I still very much enjoyed my time with it, once I got past the initial stress of figuring out how everything worked. If you're a fan of miniature games, or a Marvel fan wanting to get into strategy board games, I highly recommend giving this one a look.
Review 0
Summary
Ultimately Marvel HeroClix: Empyre is a complex strategy game that does its job well. Fans of miniature based strategy games, or Marvel fans looking to get into more complex strategy games, will enjoy themselves. It might be hard for casual fans to get into, however.
You can snag a copy of Marvel HeroClix: Empyre on the Wizkids Shop
Images and review copy courtesy of WizKids
Have strong thoughts about this piece you need to share? Or maybe there's something else on your mind you're wanting to talk about with fellow Fandomentals? Head on over to our Community server to join in the conversation!