Well, that did not take long. One week after an episode chockful of rules about how the Sacred Timeline works, Loki immediately went to work rendering those rules potentially meaningless. Whatever anyone has to say about the pace of both WandaVision and The Falcon and The Winter Soldier, this show is clearly doing something different and more urgent.
I am so here for it.
I expected the reveal of the Variant Loki being hunted by the TVA to take a few episodes. After all, needing Loki's help to find this other version suggested a more difficult task than could be solved in a single episode so early in the season. In the end, I love everything about how this reveal went down. Variant Loki carried out exactly the scheme TVA Loki lied about at the start of the episode, luring the overconfident TVA into a trap, and moved the plot forward with a literal bang.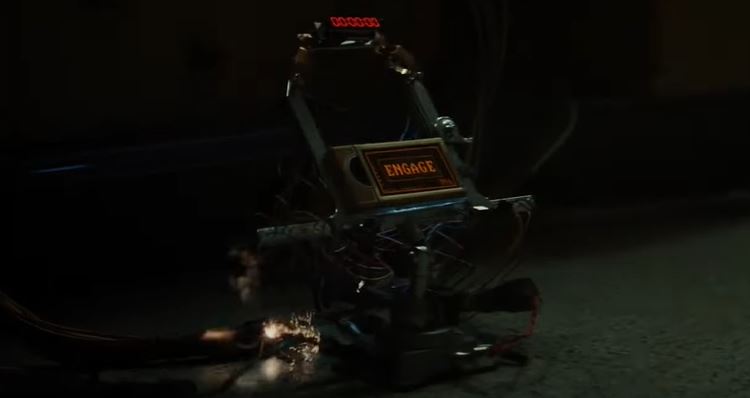 While I missed it, fans already have lists of the targets Variant Loki's bombs are being sent to, ranging from Ego the Living Planet to small American towns to Asgard, all at different points in time. I am extremely interested to find out why these targets were chosen and what impact these bombs will have. What we know for sure is that they immediately created numerous branching paths for the TVA to have to curb before they lose control.
These targets also create an opportunity for time traveling segments taking through all kinds of interesting moments in MCU history, and I really hope listing locations like Asgard and Titan were not just cruel teases.
After the slow pacing and reveals of the MCU's previous two Disney+ shows, this is an exciting pace to move at. In just two episodes we have seen Loki commit his time violation, be arrested, be recruited to the TVA, hunt for Variant Loki, find them, and now end the episode escaping the TVA in pursuit of this newly revealed antagonist. It is a breakneck pace that is somehow sprinting along without feeling overly rushed. It all just feels exceptionally eventful.
I did not mention this in the previous episode, but a big part of why all the exposition works so well is due to this snappy pace. By refusing to bog down in extended explanations of how and why everything works, the audience never really has to think about its many contradictions. Instead, it is just thrown at us as a suitable explanation for whatever cool scene is about to happen, like hiding in apocalypse scenarios as a way to give us the immensely fun Pompeii scene.
I would feel differently about the fast pace if Loki's character was left eating dust behind the plot but that has not been the case in any way.
Even in this speedy of an episode, Loki's character was front and center. We continue to get these glimpses of the same vulnerability and confused identity that eventually turned him into the anti-hero who died trying to save Asgard. His chemistry and relationship with Owen Wilson's Mobius continue to be THE highlight of the show. They have such an easy back and forth flowing effortlessly alongside the ever-changing dynamic between the two.
Maybe the fast pace is sacrificing the chance for characters besides Loki and Mobius to emerge, but as of now, I do not feel any such loss at all. This is a story with a seemingly crystal-clear vision and purpose, and I can appreciate such clarity considering the confusing nature of the plot. It grounds the appeal of the show in something easy to follow, especially now that we may be moving into a swarm of branched timelines from Variant Loki's bombing.
Although, to add to the character intrigue, perhaps even more interesting than the bombing was the reveal of Variant Loki's identity. Here I am going to display some skepticism. Yes, we are clearly meant to think this is Lady Loki. Based on how the episode played out, there is probably a good 75% chance it is her and I am overthinking this. But right now, I do not think this is actually Lady Loki and I am overthinking this based on two things; blonde hair and a single line spoken by Loki.
I think there is a strong chance this is Enchantress, even if I have no concrete evidence as to why. Well, besides blonde hair.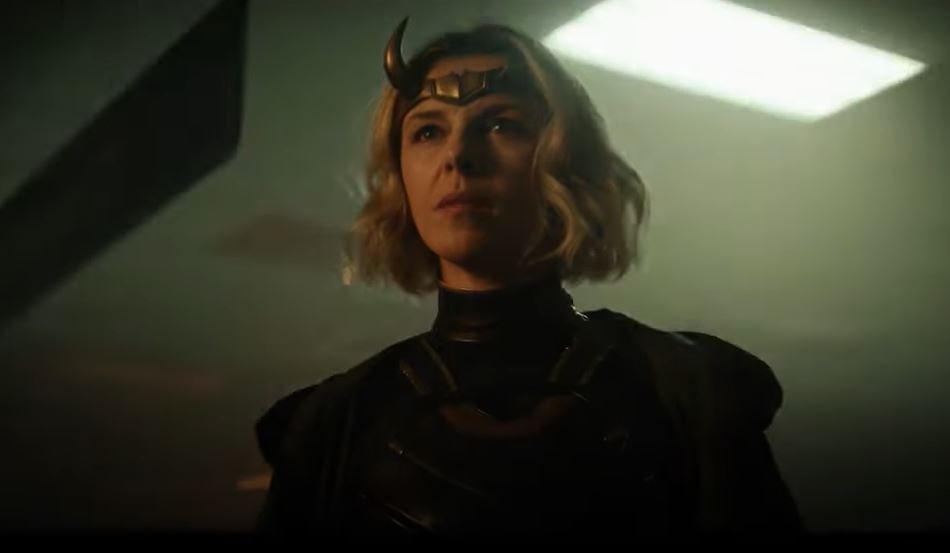 There is also some circumstantial skepticism about Disney tackling Loki's various gender and species shifts to allow this version of the character to exist. I might be too skeptical and overlooking how they can easily get around genderfluidity and Disney's, um, unconvincing track record with LGTBQA+ characters to allow Lady Loki to exist without the outright physical changes the comic version undergoes. Take the blonde hair, add in the line about how he would never treat himself the way Lady Loki was treating him, and I have my skepticisms that the blonde-haired magician is who she says she is.
Either way it was a solid reveal for a villain who came onto the scene with a literal bang. Loki's pride has been hit hard, and I have no doubt that he chased after Lady Loki not to betray the TVA, but to soothe the injury of his loss in the Roxxcart mall. Of course, the TVA will not recognize the difference and you have to assume both Lokis are now public enemy 1A and 1B.
Otherwise, I truly do not have any solid idea where Loki is heading from here.
Events moved so quickly and opened so many possibilities with its sudden assault on the timeline that I can see it going almost anywhere. Do I expect Loki to travel to Titan and find purple Josh Brolin? No, I am more realistic than that. Could I see Lady Loki's assault creating multiverses and timelines where Thanos never becomes the Mad Titan, or ones where he wins, or ones where Nebula or Gamora kill him, etc.? That sounds more reasonable.
Along the way, we should also see some tantalizing glimpses into the vast histories of some of the MCU's most powerful beings and their worlds, which could reshape our entire image of the film world Marvel has created. Just imagine seeing 1300s Thor and Loki in that Asgard timeline that was bombed. It is all so epic and ripe with possibilities that I worry we are all setting ourselves up for disappointment.
I suppose so long as Mobius gets to ride his jet ski into a victorious sunset, everything else is inconsequential.
Images Courtesy of Marvel Studios
Have strong thoughts about this piece you need to share? Or maybe there's something else on your mind you're wanting to talk about with fellow Fandomentals? Head on over to our Community server to join in the conversation!