It's time for Gen Con yet again, probably one of the most exciting times of year for the world of board games and tabletop. That goes double for myself and my fellow Hoosiers, who get to see everyone come to the city of Indianapolis and poke around, confused, trying to find their way around a fairly standard Midwestern city. No, we're not San Diego or Philadelphia, or even a Chicago. But Indianapolis is still a great town once you get to know it, and I know it pretty damn well (it's where I grew up). So, to help my fellow Gen Con attendees, I wanted to put together a little guide or two in order to guide you around. Today I'm focusing on maybe the most important question of any con: where to eat.
Indy isn't necessarily known as a foodie destination, and our signature foods are sugar cream pie and massive pork tenderloins. But if you're willing to look, there's some real hidden gems for every taste and need under it all. Get away from Steak n Shake and the Food Court and try something new!
Breakfast Time
225 W. Washington St.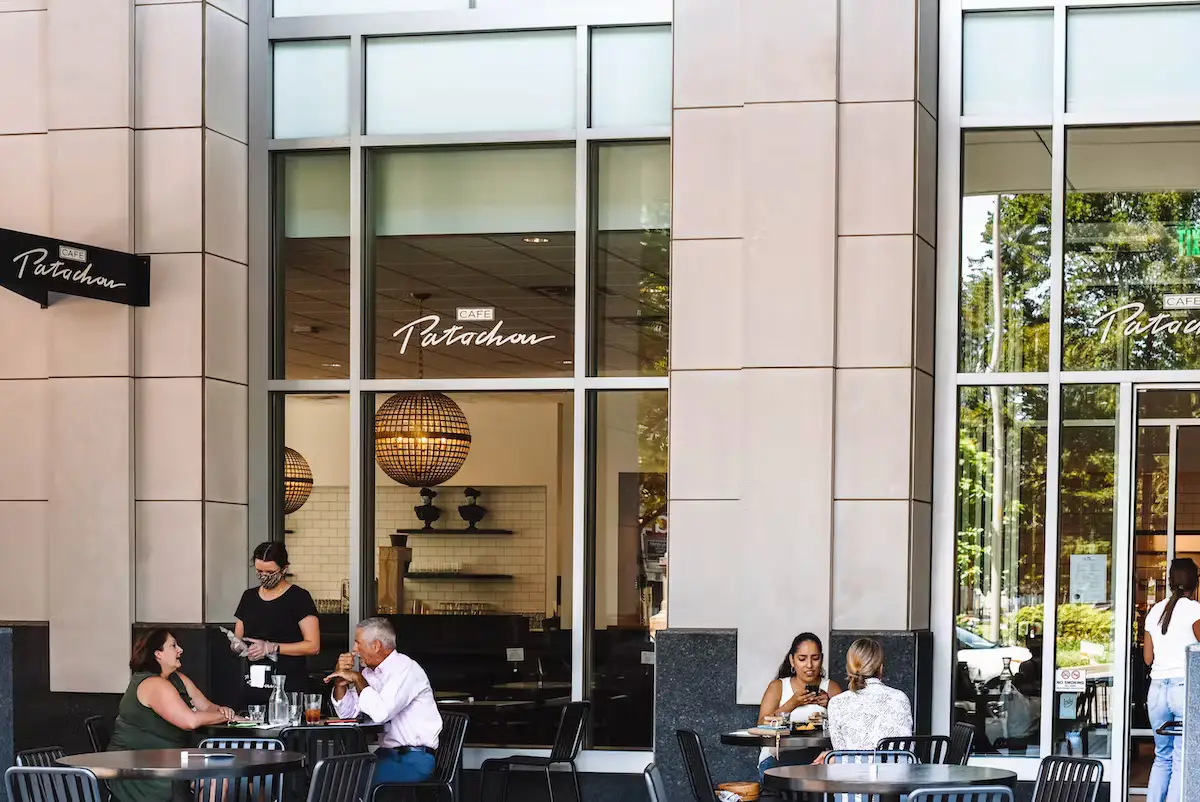 Longtime attendees of Gen Con know that Patachou is maybe the most convenient breakfast spot in town. Everything here is excellent and made from scratch, but where I really shines is the baked goods. Whether it's fluffy French Toast or something out of the display case, you're not going to leave disappointed.
Other Options: Yolk, Milktooth
Lunchtime
808 S Meridian St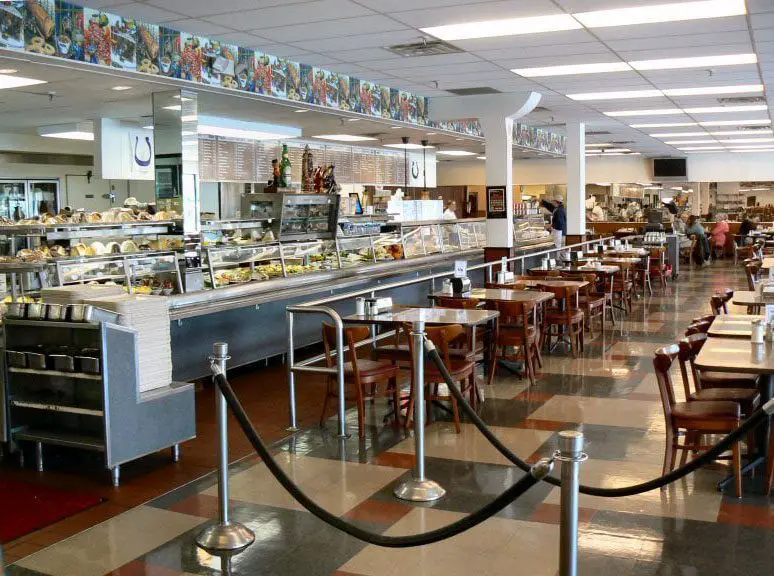 An institution for over 100 years, I'd put Shapiro's up against any east coast deli. It's got all the classics you'd expect, including the best Pastrami in the state (yes, the state). It's one of the only places you'll find things like rugelach, chopped liver, and Matzo ball soup. It's also a great place to go if you keep kosher!
Other Options: Kuma's Corner, BRU Burger Bar, Rooster's Kitchen
Pizza Time
Mass Ave is going to be a great destination for food, drinks, and dancing all weekend. But if you're craving 'za, then Bazbeaux better be on your radar. From well made and locally sourced toppings to some more exotic options (snow pea pods anyone?), as well as some excellent sandwiches, Bazbeaux is great for lunch or dinner any day of the week. My favorite? The cajun-inspired TCHOUPITOULAS.
When You're Feeling Fancy
Tony's of Indianapolis
110 W Washington St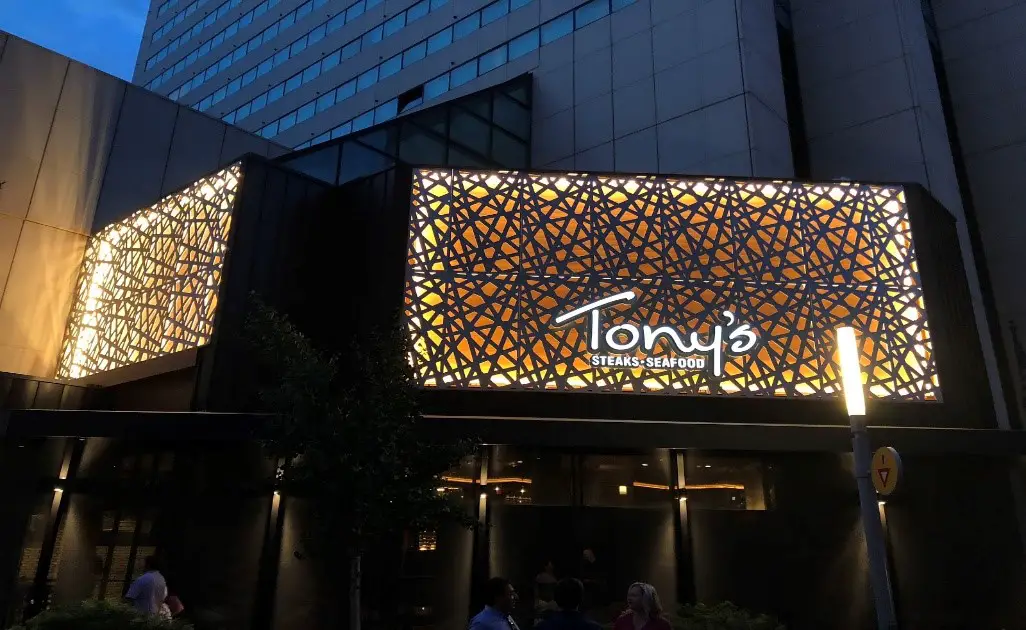 Yes, St. Elmo's is the famous steak place. And it's fine! But really the only thing truly unique there is the shrimp cocktail. If you want a truly great piece of meat, head down the street to Tony's. They've got an extensive wine menu, towers of fresh seafood, and dry aged steaks that are to die for. Even the side dishes are killer (try the mac and cheese).
Bluebeard
653 Virginia Ave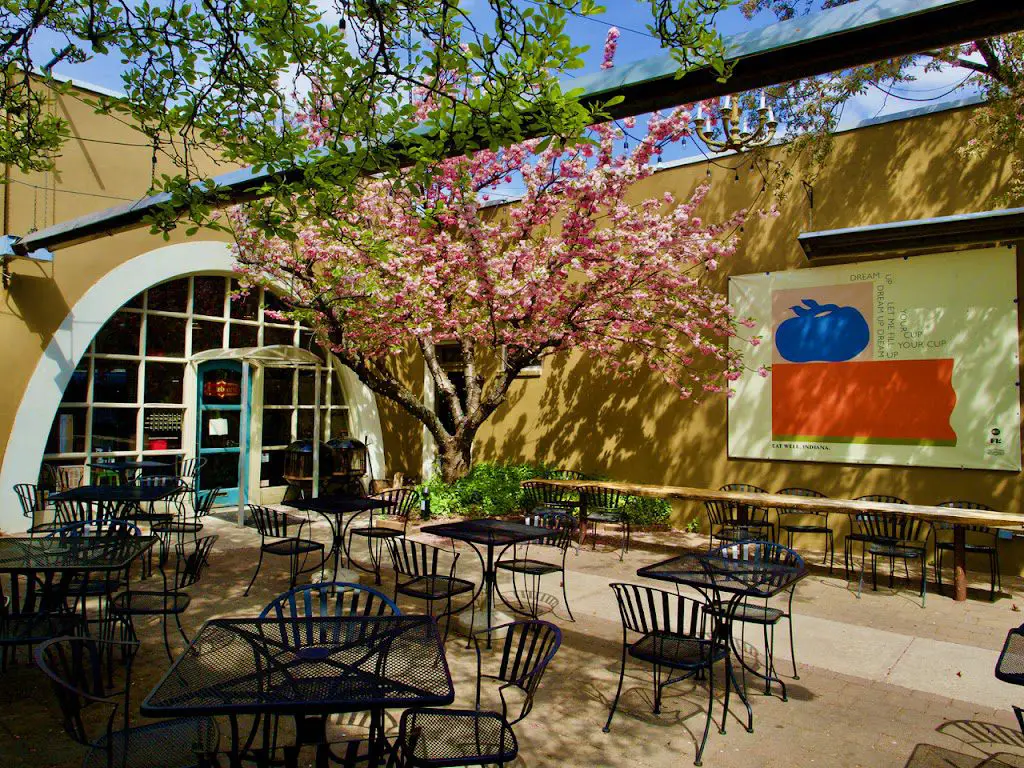 Named after the novel by Indianapolis native Kurt Vonnegut, Bluebeard is a farm-to-table experience unlike any other. Everything here is designed to emphasize the agriculture of Indiana and the Midwest, and all ingredients cooked by James Beard semi-finalist Abbi Merriss are sourced locally. This place doesn't have a seasonal menu, it has daily menus based wholly on what the kitchen can get fresh that day. If you have an adventurous palate, this is your new favorite restaurant.
Other Options: St. Elmo's Steakhouse, The Oceanaire, Slapfish
When You're Feeding A Crowd
117 E Washington St.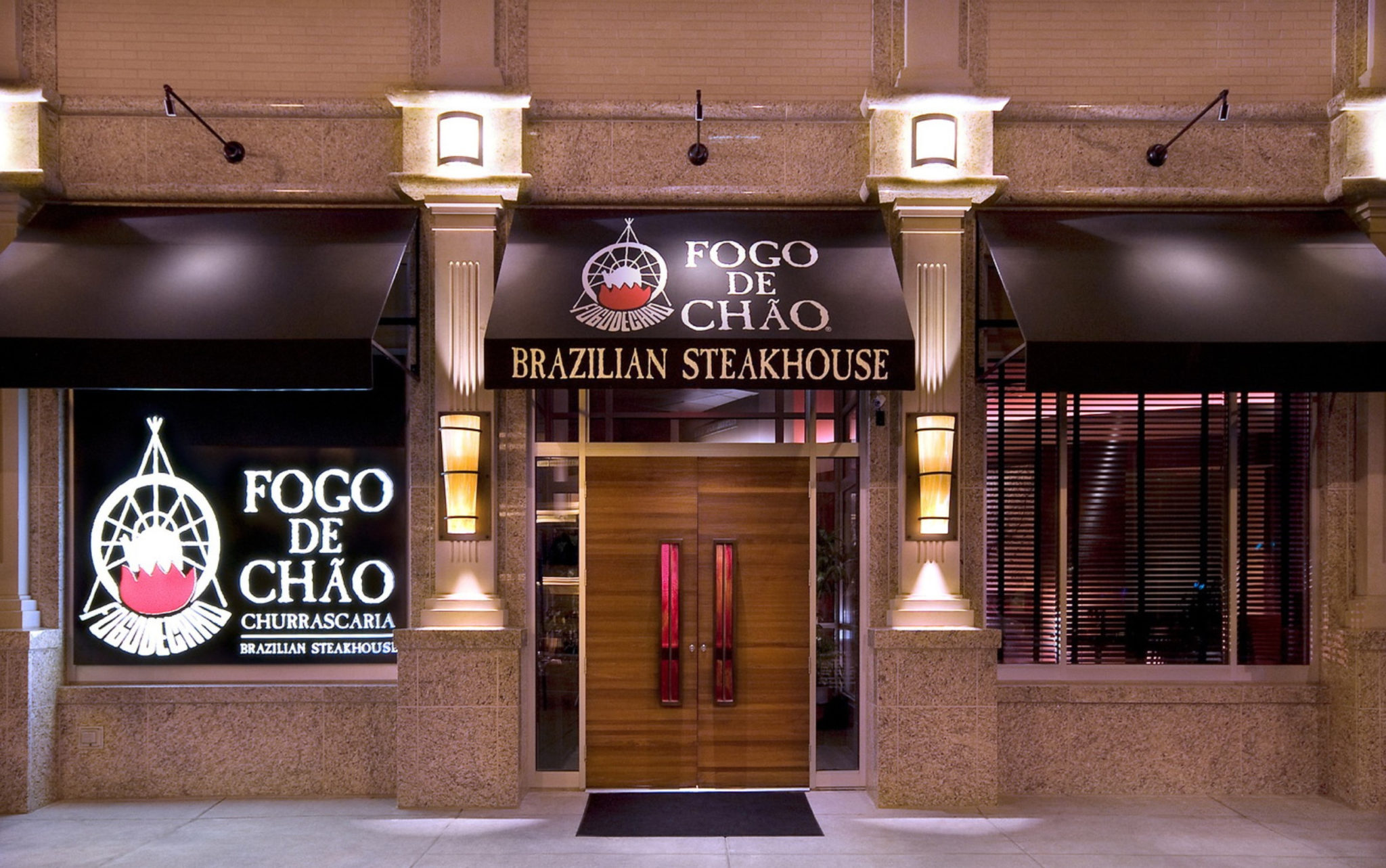 Nobody feeds an army like a Brazlian steakhouse. If you've never been, essentially you pay a flat price and then men come up to you throughout the night with cuts of meat on swords. If you're open to it, they'll cut you a piece and then move on. You just keep piling meat up until you think you've had enough and, if you haven't, you can always have more. The salad bar itself is also killer, filled with Brazilian sweets and ingredients on top of killer appetizers and salad ingredients.
401 Michigan St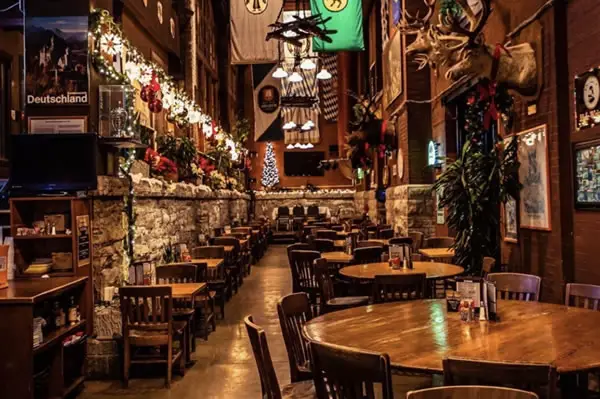 Speaking of Kurt Vonnegut, head to the Atheneum (designed by his father, Kurt Vonnegut Senior) to try a little bit of Indy's deep German roots at the Rathskellar. All kinds of sausages, schnitzels, and sauerkrauts await you alongside big mugs of German beer and a fun atmosphere straight from the Fatherland. If the weather is nice, check out the Biergarten for a truly special evening.
When You Need A Drink
130 1/2, N Delaware St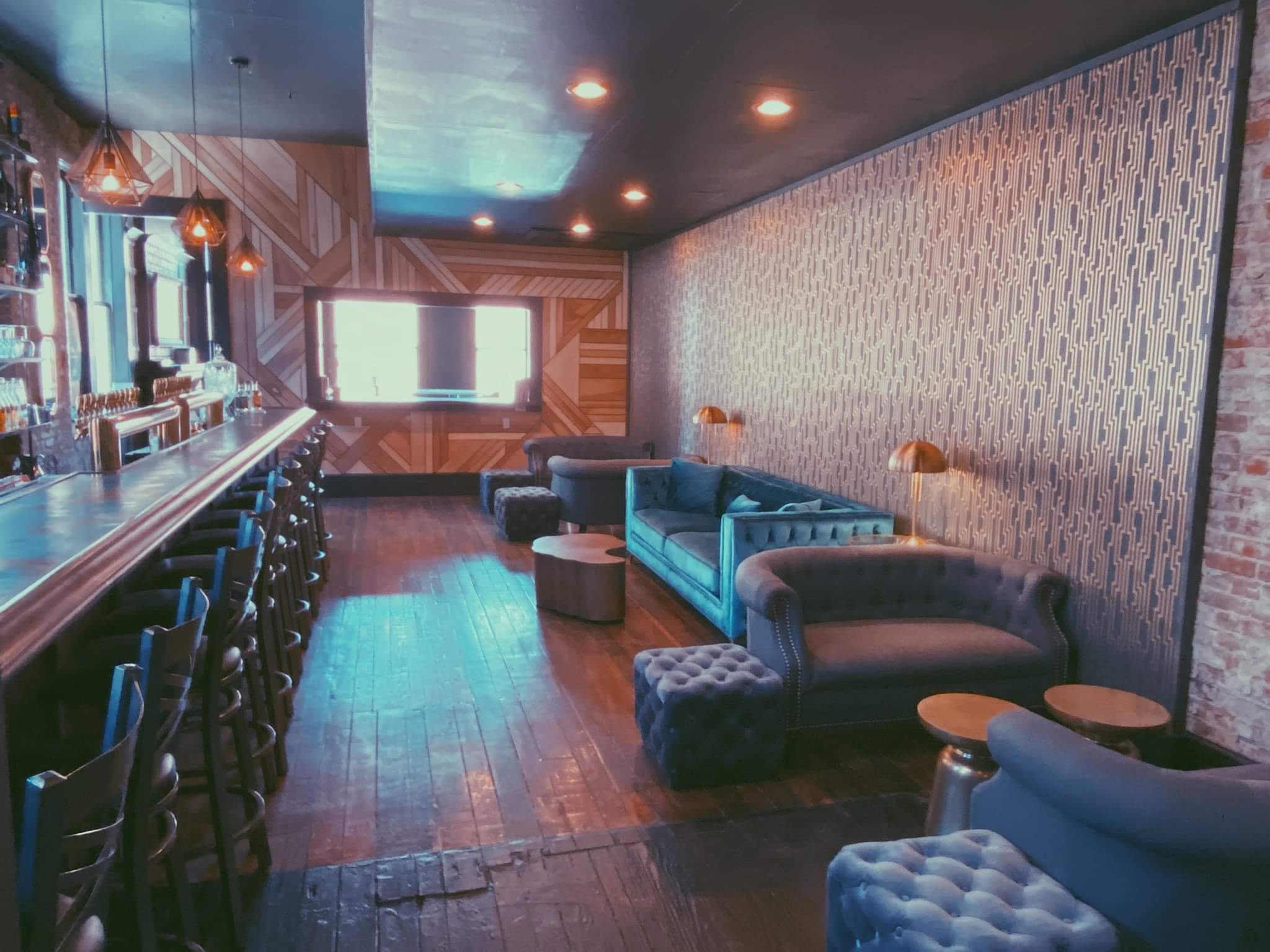 Black Acre Brewing is one of Indy's best breweries, and their downtown loft is a great place to try their rotating and permanent line of beers brewed at their Irvington location. It's a much cozier, more intimate setting than other breweries, perfect for winding down after a busy day on the con floor.
702 Virginia Ave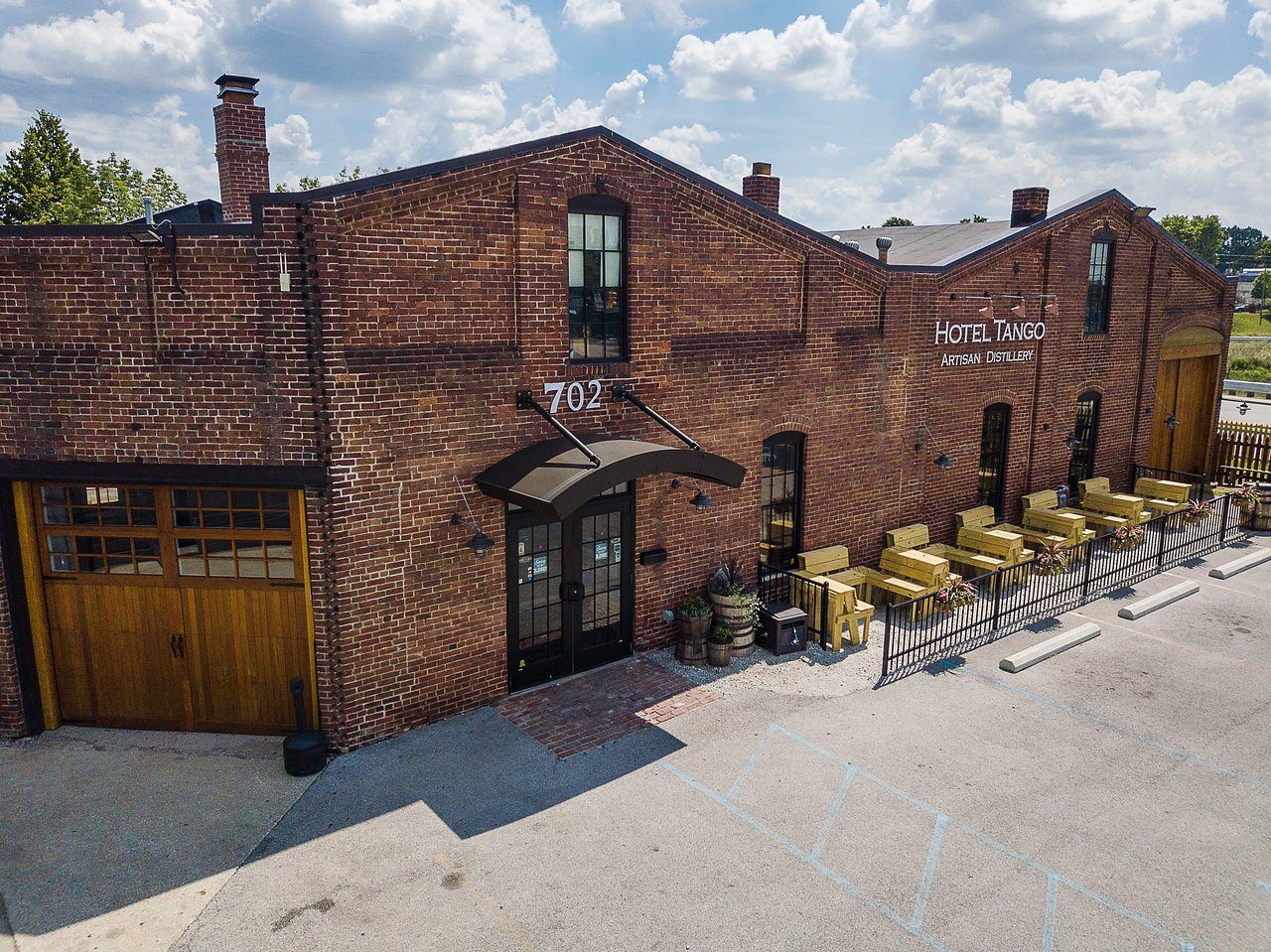 If you're willing to head south into Fountain Square you'll find another happening little part of town without the pretentious airs other parts of the city have put on. Case in point: Hotel Tango, one of our most successful distilleries. Owned and operated by veterans, it's a lowkey spot in a renovated industrial location putting out killer spirits from Vodka to Moonshine to Orangecello. There's always a good time here, with bartenders serving up fantastic craft cocktails that show off the distilleries very best.
Other Options: Taxman Cityway, Tappers Arcade Bar, Inferno Room, Nicky Blaine's
Happy eating, everyone. And if you need a Gen Concierge, find me on the con floor. I'd be happy to give you some advice!
Images via respective owners
Have strong thoughts about this piece you need to share? Or maybe there's something else on your mind you're wanting to talk about with fellow Fandomentals? Head on over to our Community server to join in the conversation!