The Kill Your Lawn movement, going from pristine green lawns to planting native plants and helping the environment isn't new, especially as conversation around "invasive" plants has increased in the last five years.
Within this context and in direct contrast to most home and garden shows, Kill Your Lawn from EarthxTV challenges us to kill our lawns and plant native pollinator-friendly gardens instead.
Kill Your Lawn airs regularly on Thursdays at 10PM EST and follows Joey Santore who left his career at the railroad to pursue a lifetime studying botany and educating others via his Youtube Channel Crime Pays But Botany Doesn't and his best friend from Chicago, Al Scorch (bicycle mechanic and punk rock banjoist) setting across America to carry out a turficidal killing spree.
It's no secret lawns are an ecological and environmental nightmare with trillions of gallons of water used a year and a third of all residential water use! Removing a lawn reduces negative impacts on the environment by reducing pesticide and fertilizer use, reduces costs on maintaining the lawn in the first place, increases biodiversity, and actually helps to create unique and visually appealing outdoor spaces.
In fact there's even discussion on what we call invasive and "native" considering that in many Indigenous communities, all plants and living things are considered kin. Through that lens, no plants are "invaders" and it's important to think about how new plants were introduced to what we call the United States in the first place.
No thanks to upper-class British love for lawns which are now a symbol of middle-class American dreams.
In the two episodes available to journalists, Santore and Scorch head to Miami and Ft. Lauderdale. In episode 2, Santore sets aside fears of an outstanding arrest warrant to help Charlie fight a dated city regulation against two mighty cypress species (which help with drainage) and in episode 4, they work to create a space where butterflies will flourish for Lyz among the various fruit trees. Her neighborhood has a lot of people from the islands and Lyz herself is from Haiti, so coconut trees are aplenty and making her yard productive and relevant to the area is the goal.
The episodes start with meeting the homeowner(s) and viewers learn what they have already done to start changing their property and what's changed in the area. For example most of the Everglades are gone now.
Charlie wants to bring back what used to be in the area, so more cypresses and Miami Date slash pines. He plans to kill everything that shouldn't be on his property and to plant more cypresses, which prevent erosion. Plus, they're resilient to brackish water, which is good considering hurricane season.
Throughout the episodes the hosts both explain terms and get up to trouble, like bringing in a machine that blasts hot water to dismember the lawn to prepare it for the native plants. Or just plain fire. Seems like a fun time.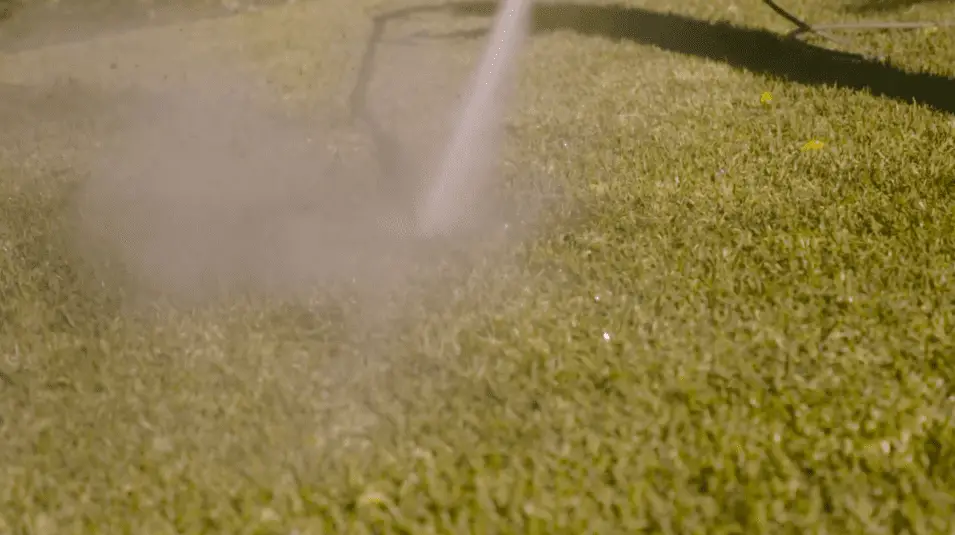 That's one way to kill your lawn!
Then we get to meet specialists in the city (the show takes place in multiple cities across the US), who explain how they'll introduce native plants to the area and how they'll grow across the space.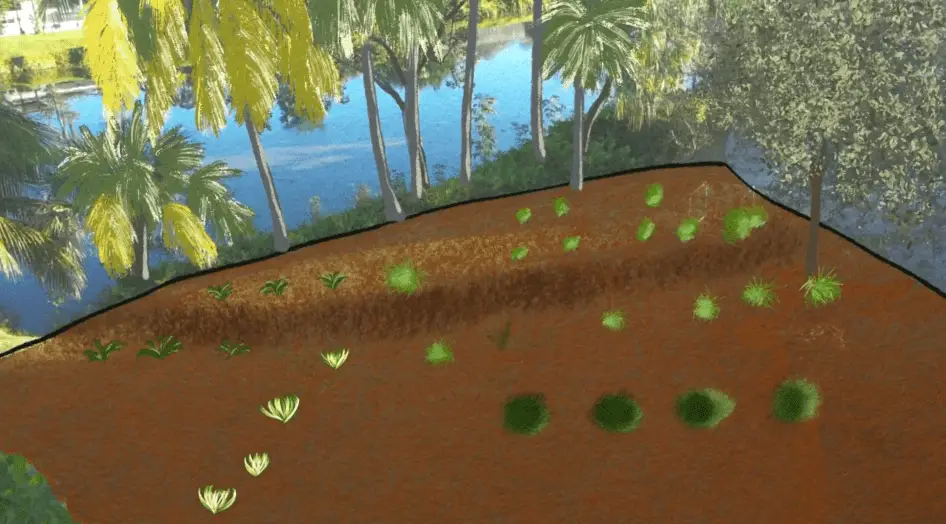 The specialists are actually one of the best parts of the series because they have all sorts of cool tips and tricks and knowledge about plants that most viewers won't know, and each time we see a new plant we get their common name and their taxonomical name too! We also get to meet other property owners who have already killed their lawn, so you get to see the full timescale of what a killed and replanted lawn will even look like.
Though it's not as sleek as what we're used to in home and gardening tv, there's a charm to the approach in Kill Your Lawn. I would like to see the hosts address that in a lot of neighborhoods, doing so is impossible or at least really difficult due to HOAs and other local rules.
If the show gets a second season, I hope they're able to do a "six months later" type after visit to really give audiences a view into what the new space looks like.
I'm also interested to see how the other six episodes play out and hope that we'll get more shows about landscaping and gardening with native plants instead of just endless lawns of grass and decks.
You can catch the show on EarthxTV, which is available on Charter's Spectrum TV, FuboTV, the National Cable Television Cooperative (NCTC) in the U.S.; Sky, and Freeview in the U.K.; M7 in Europe; and Claro video and TotalPlay in Mexico. EarthxTV will also be seen on DIRECTV for satellite and internet customers and DIRECTV STREAM.
Images and screeners courtesy of EarthxTV
Have strong thoughts about this piece you need to share? Or maybe there's something else on your mind you're wanting to talk about with fellow Fandomentals? Head on over to our Community server to join in the conversation!