It's time for another Kickstarter preview, and this time it's a game of magical duels and wondrous items. The debut game from designer Michael Bregel and his company Eternal Realms, it goes live on Kickstarter today and Michael was kind enough to send me a copy to check out before the launch. So put on your robe and wizard hat and let's see how it went!
What's In The Box?
Wizards & Relics is basically a big card deck with a little deck of bonus cards along for the ride. The cards, at least in the early copy I received, are high quality and easy to read. The box is really nice and compact, and the cover art is gorgeous. Which, of course, is what card games like this need to succeed: good art.
The cards themselves all have either a relic, a wizard, or a shrine on them that players will play during the game. They chose a very distinctive art style and stuck with it, giving each character quite a bit of character and charm. They also each correspond to one of three colors, and the art does a great job incorporating it into their looks without making them too same-y.
How's It Play
Designing new card games can't be easy. There's so many of them, and the mechanics of card-playing doesn't really change much. Rather than go wild and add a bunch of unnecessary complications, Wizards & Relics takes a much simpler approach. The game is essentially a battle to see who has the biggest number. Each round, the players select a wizard and a relic from their hand (do you see?) and then reveal them simultaneously, with each one having a number. Highest combo wins the round and that wizard goes to the "Hall of Immortality."
The complication comes when the individual abilities of a wizard or relic are used, which can be extremely powerful or extremely weak depending on the wizard. Wizards also have a rock-paper-scissors relationship with each other, with Green Wizards (who are druids and hippies and such) getting a bonus against Blue Wizards, Blue Wizards (who are big nerds) getting one against Red Wizards, and Red Wizards (who like fire and big explosions) getting one against Greens.
The final complication are Shrines, which are mystical locations where the in-universe wizard duels are taking place. These cards have special powers that only affect one type of wizard but can change the whole battlefield at once.
The Verdict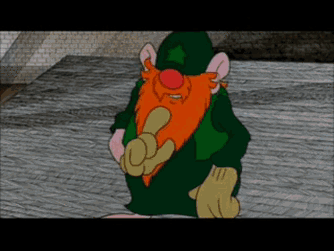 I think Wizards & Relics is going to be a hidden gem among the Kickstarters launching in this part of the year. It's not something big and flashy, but it's incredibly fun and easy to learn. The mechanics of the game are sound, rewarding repeat play but not being so complicated as to shut out new players or younger players who might be unfamiliar with card dueling. It also plays pretty quickly, meaning you can easily get a few games in without blocking out a whole evening. The appealing art and graphic design is just a cherry on top, giving it a lot of charm and a sly sense of humor. It's definitely a worthy addition to any wizard's library.
Images via Eternal Realms
Have strong thoughts about this piece you need to share? Or maybe there's something else on your mind you're wanting to talk about with fellow Fandomentals? Head on over to our Community server to join in the conversation!