In the month of October, the ladies of k-pop definitely took the lead, with comebacks from such major acts as Blackpink, Twice, Mamamoo, and more. It was also quite a big month for YG Entertainment since, besides Blackpink, we also saw the return of Akdong Musician's Lee Suhyun, Winner's Mino, and (ok ex-YG but still YG-adjacent in my 2nd Gen fan mind) CL.
So, were the October releases more of a trick or a treat? Let's find out together!
MAMAMOO – DINGGA
Among k-pop fans, Mamamoo had gained a reputation of relatable queens who are not afraid to act a fool. And a song about going crazy in your apartment, dreaming of when you'll finally be able to get drunk with your buddies? As relatable as it gets. (Unless you're a Kardashian or a Jenner, of course, but we can't all afford to "surprise our closest inner circle with a trip to a private island")
A funky track from their upcoming 10th mini album TRAVEL, Dingga is an ode to the weird times we're currently living in that manages to address common anxieties of loneliness, isolation, and overpaying for delivery services in a cheerful, comforting way. 
One of the Mamamoos's biggest draws has always been the fact they're not taking themselves too seriously. The lyrics about lacking Vitamin D and making friends with fruit flies in quarantine, combined with the bright, retro-inspired MV, and quirky outfits make fans feel like they've been invited to a super fun slumber party with their besties that, let's be honest, we're all so overdue for.

Also, Moonbyul's bi bob. We're truly blessed!
BLACKPINK – LOVESICK GIRLS
After 4 long years of waiting and waiting… and then waiting a little more, Blinks (Blackpink's fandom name) finally got their first(!!!) full album from the group, cheekily called The Album, with Lovesick Girls as the title track. Was it worth the wait?
Musically, Lovesick Girls is a pleasant break from Blackpink's latest releases, even though it still for the most part follows the same structural formula. Where DDDD, Kill This Love, and How You Like That can be almost indistinguishable to a casual k-pop listener, the rock-inspired motives of Lovesick Girls definitely help it stand out. And yay! Finally, an actual chorus! (Pls, enough with the beat drops, music industry!)

I was a little disappointed to find out the rest of the album doesn't quite follow in its title track footsteps and instead brings more of the same sound Blackpink is known for. Which is, you know, not necessarily bad but personally, I would much rather see the girls broaden their musical horizons. But that's a whole 'nother can of worms.
The lyrical themes of love and heartbreak, along with beautiful night scenery in the MV and a chanting-like chorus, give the song a melancholic, almost nostalgic mood, evoking the same bittersweet feelings you'd get on last night at a summer camp or during the inevitable crying session at a school dance.
Lovesick Girls is a perfect song for jamming out in your car on a summer night, and a welcome addition to the Blackpink musical catalog. But also, if I'm being completely honest, I think the reason why I have such a soft spot for it is because it reminds me of some of my favorite k-pop songs in the same "angry rebellious pop-rock" vein, like 2NE1's Ugly or G-Dragon's Crooked.
WEKI MEKi – COOL
Cool, for the lack of a better word, is… well, cool. It's bratty, electric, and demands your attention. The lightning in the MV is beautiful and I know, I know, the whole Last Supper shtick is overdone but god, do I love it anyway.
The verses are very nonchalant in their tone, while the gentler pre-chorus serves as a nice build-up before going into the chorus with its aggressive, almost overbearing club beats.
The opening bassline is ear-catching and somewhat reminiscent of a fellow "teen crush" song, Itzy's Dalla Dalla. However, where Dalla Dalla exudes more of Janis Ian's "weirdo and proud of it" type of cool, Weki Meki's Cool definitely lets you know you can't sit with them and looks fabulous while doing it.
LOONA – WHY NOT
Okay, listen… I'm gonna be honest with you, Loona aren't exactly blazing any trails with this one. Why Not is a typical EDM track, with an ironically ubiquitous "I am ~so~ different" message. It's not bad by any means, and definitely is a "grower." The "Di Da Dam" and "Oh-La-La" hooks are ridiculously catchy, and the song will make a great addition to your workout playlist. But I already got my monthly "girl-power" kick with Cool, which is more sonically interesting, imo.
Thankfully, Loona's latest album [12:00] (pronounced "midnight") has much more worthy tracks to offer, so maybe check out Voice or Oops after this one.
MINO – RUN AWAY
Run Away is the latest solo release from Winner's rapper Mino, and the lead track from his sophomore album, Take.
As with lots of Mino's tracks, his lyrics and a distinct flow are the main attraction. Run Away is filled with themes of sadness, regret, and longing, which contrasts nicely with Mino's brash and husky rapping.
The song is a great, albeit short, display of Mino's artistry, and serves as a good bite-size teaser of what you can expect from the album itself, which is some wonderfully gloomy sad boy hip-hop.
PENTAGON – DAISY
You've heard of "Hot Girl Summer", now get ready for "Angsty Boy Fall"! The Red Velvet Psycho's emo brother will no doubt satisfy all your sulking needs.
Daisy is grand and cinematic, and perfectly translates the emotional turmoil one would feel after a breakup. This melodramatic rock ballad will surely leave no heartstring unplucked.
The song is also written and produced by Pentagon members themselves, which once again cements the group's place in the "self-produced idols" pantheon.
TWICE – I CAN'T STOP ME
Following my absolute September darling, Everglow's LA DI DA, Twice continues the trend of 80's inspired, synth-heavy bops with I Can't Stop Me, and I am absolutely here for it.
I Can't Stop Me is the latest installment in Twice's more ~mature~ sound, following Fancy, More and More, and my personal favorite, Feel Special. The MV is unsurprisingly beautiful if a little underwhelming, but in a way it made the main star of the show, the choreography, shine that much brighter.
The lyrics follow the internal struggle of light and dark, fear of the unknown, and potentially dangerous romantic encounters. It's thrilling, mysterious, and reflects well the group's stylistic metamorphosis, both in music and life.
This October, Twice celebrated their 5th anniversary and I think I Can't Stop Me is a beautiful milestone to commemorate the start of this next exciting chapter for the group.
CL – HWA
I've got three words for ya:
MOTHA. HAS. ARRIVED!!!
For those of you who may have discovered k-pop recently, CL is a name that may sound faintly familiar, or it may not ring a bell at all. But for a certified "k-pop boomer" like myself, CL is k-pop royalty, the Supreme, and in her own words, "Godmother of Korean culture".
For someone not in the know, Hwa may sound like your typical braggy hip-hop, the same "I'm the baddest" attitude we've seen all around (hell, we've already discussed it twice in this article alone). The difference is? When CL says she's the "baddest female", she means it. 2NE1's impact on the k-pop industry and female idols' role in it cannot be underestimated. They walked so your favorite k-pop baddies could run, and that is not an exaggeration.
Ultimately, Hwa isn't about boasting or ego-stroking. It's a simple yet effective re-introduction of CL in the k-pop mainstream, the story of her success and resilience, and a tongue-in-cheek wakeup call for all the youngsters who think their faves invented being fierce.
CL's newest album, fittingly titled Alpha, is set to come out in November, and I cannot wait to see what else miss Lee Chaerin has in store for us.
OTHER SONGS TO CHECK OUT
SIGNING OFF
October has felt like a much more packed month in terms of the comebacks, compared to September. We've got a very good mix of A-list releases, as well as some underrated gems. November is already shaping up to be a very exciting month, with confirmed comebacks from BTS and GOT7, debut of SM's new girl group, and many others.
Do you have any highly-anticipated releases coming up? Let us know!
Oh, and of course it should go without saying, but if you don't agree with my opinions on these songs, or you're upset about your faves not being included… In the wise words of Eugene Lee Yang: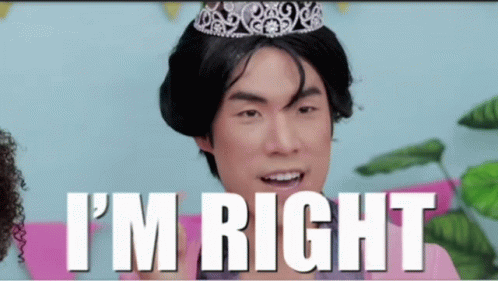 Just kidding! Sorta. See you next month!
________________________________________________________________________________
Image Courtesy of YG Entertainment
Have strong thoughts about this piece you need to share? Or maybe there's something else on your mind you're wanting to talk about with fellow Fandomentals? Head on over to our Community server to join in the conversation!